Anniversary celebration - PACT turns 20!
Fri 20.05.22 – Sun 22.05.22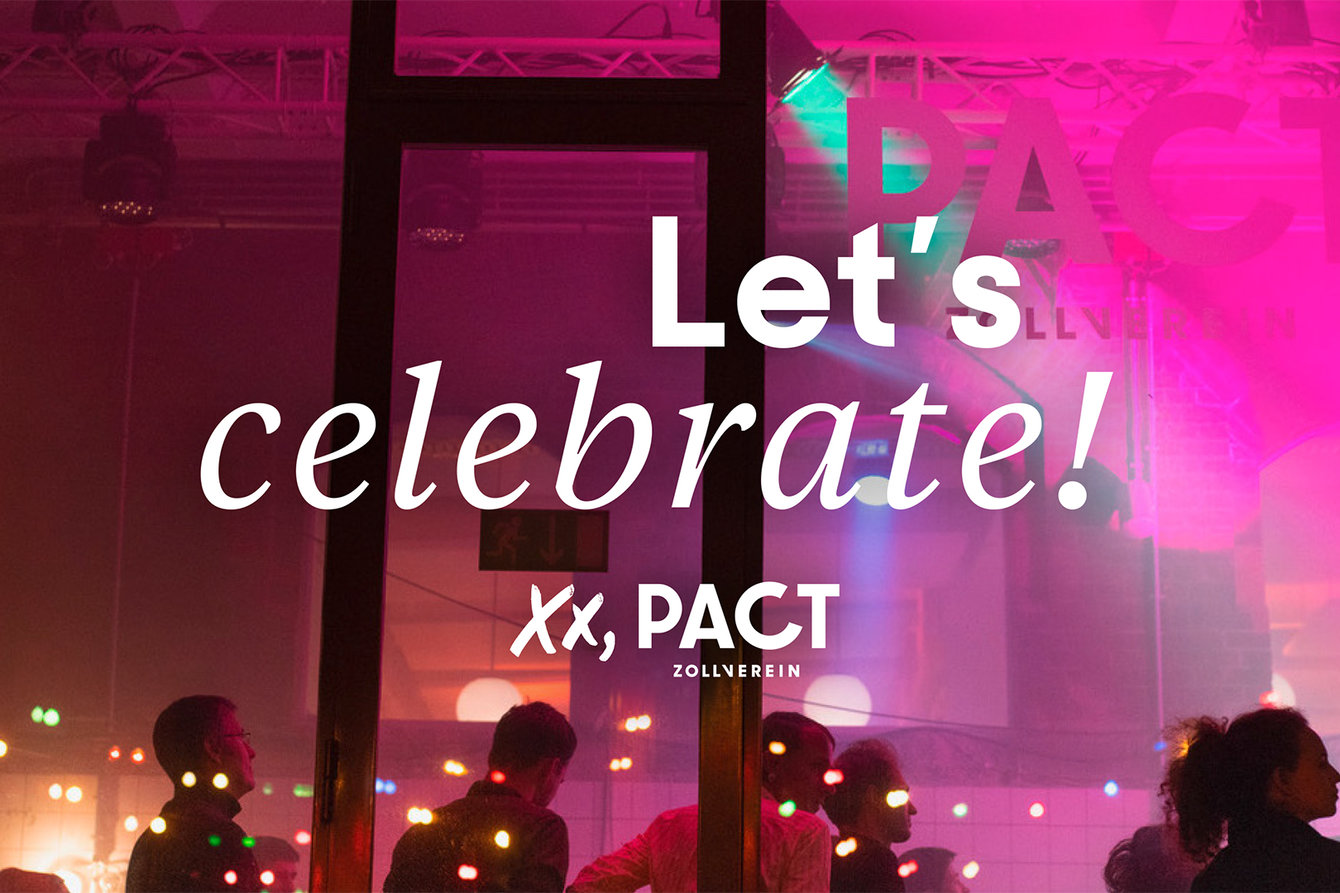 Pay as you wish!
Face masks are mandatory at all times in the building.
Let's celebrate! Join us for a very special festive programme of indoor and outdoor performances, artistic interventions and musical encounters in and around PACT and at other striking locations on our unique home grounds at the Zeche Zollverein.
Over the course of three days, we're celebrating togetherness, community and the fascination of the arts with an eclectic mix of bigger and smaller movements, actions, sounds, inclusive creative spatial designs, urban dance battles, chilled afternoon concerts, pulsating late night beats and thoughts for our times.
As a birthday present to our guests, the following ticketing information applies to all events: pay as you wish! Tickets for the stage performances can be purchased at a price of your choice in our online ticket shop. For all other events you can also pay as you wish directly on site.