WerkStadt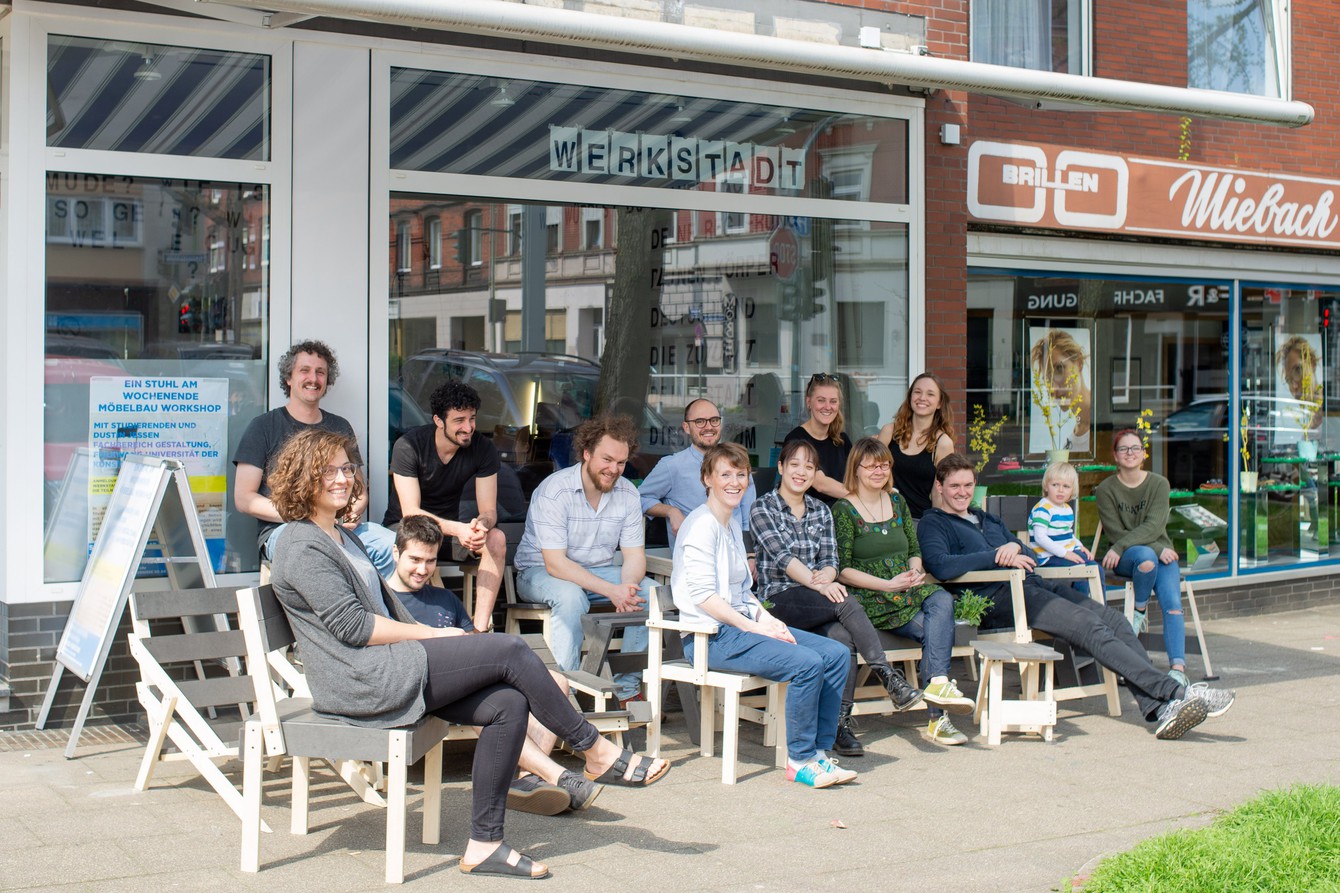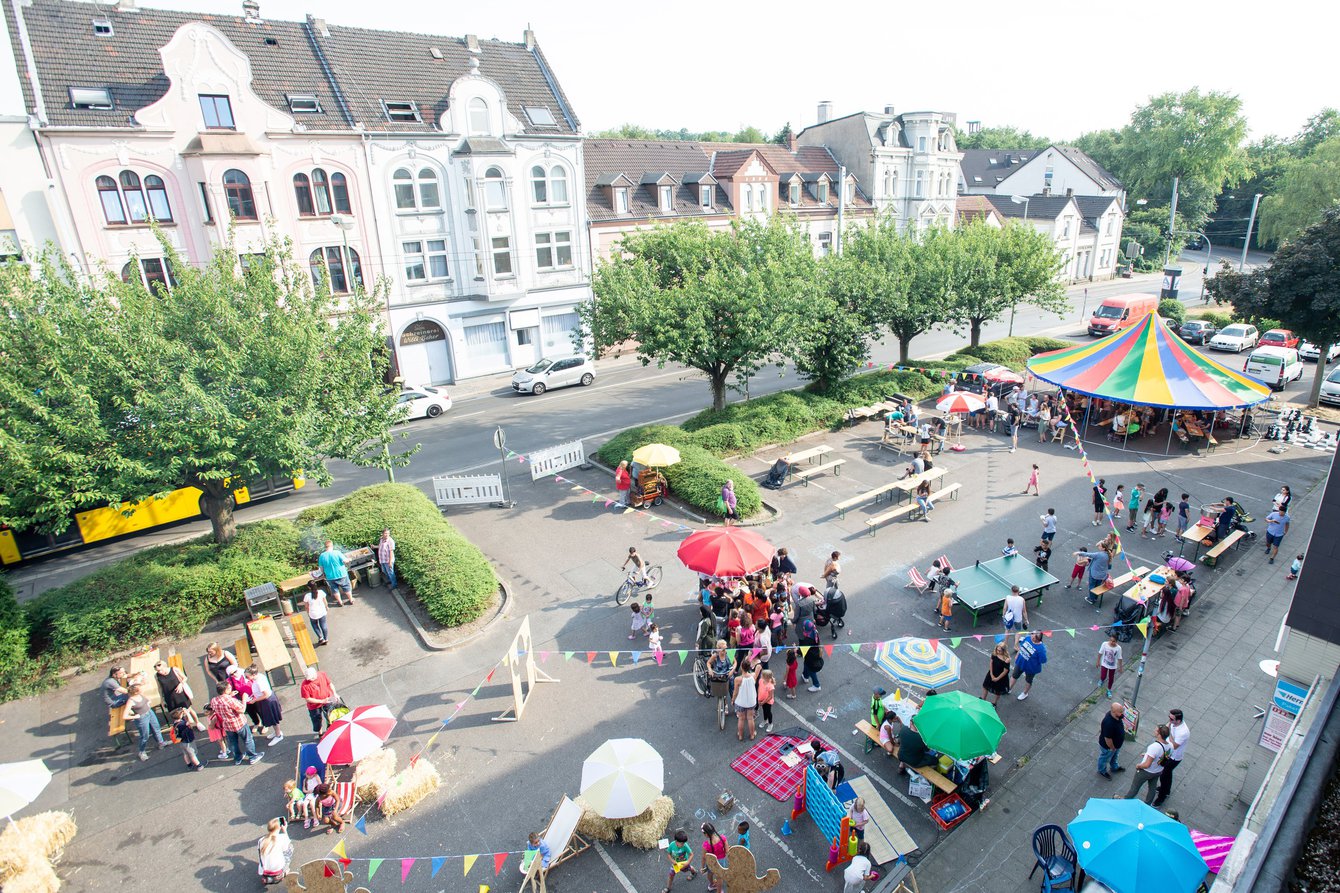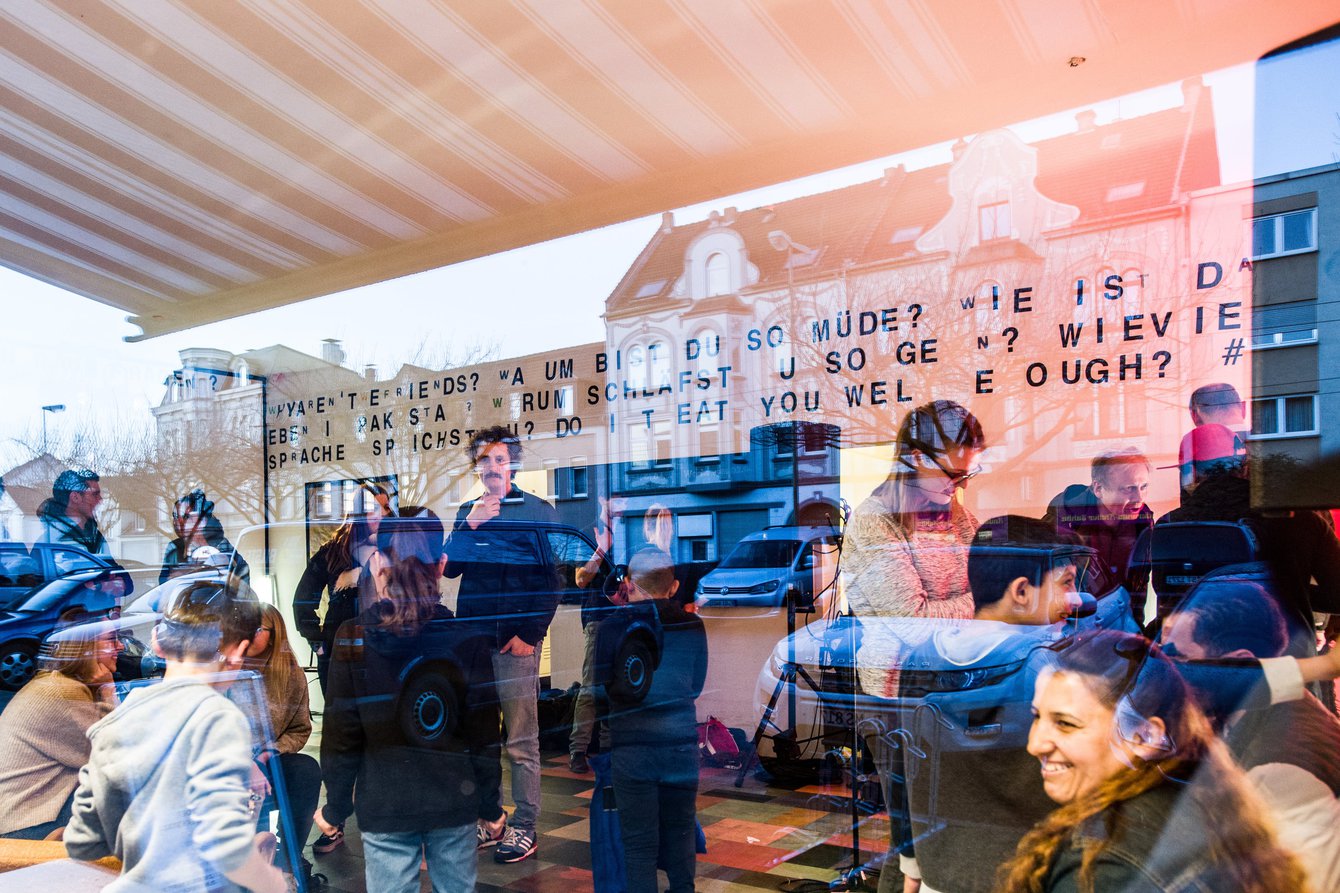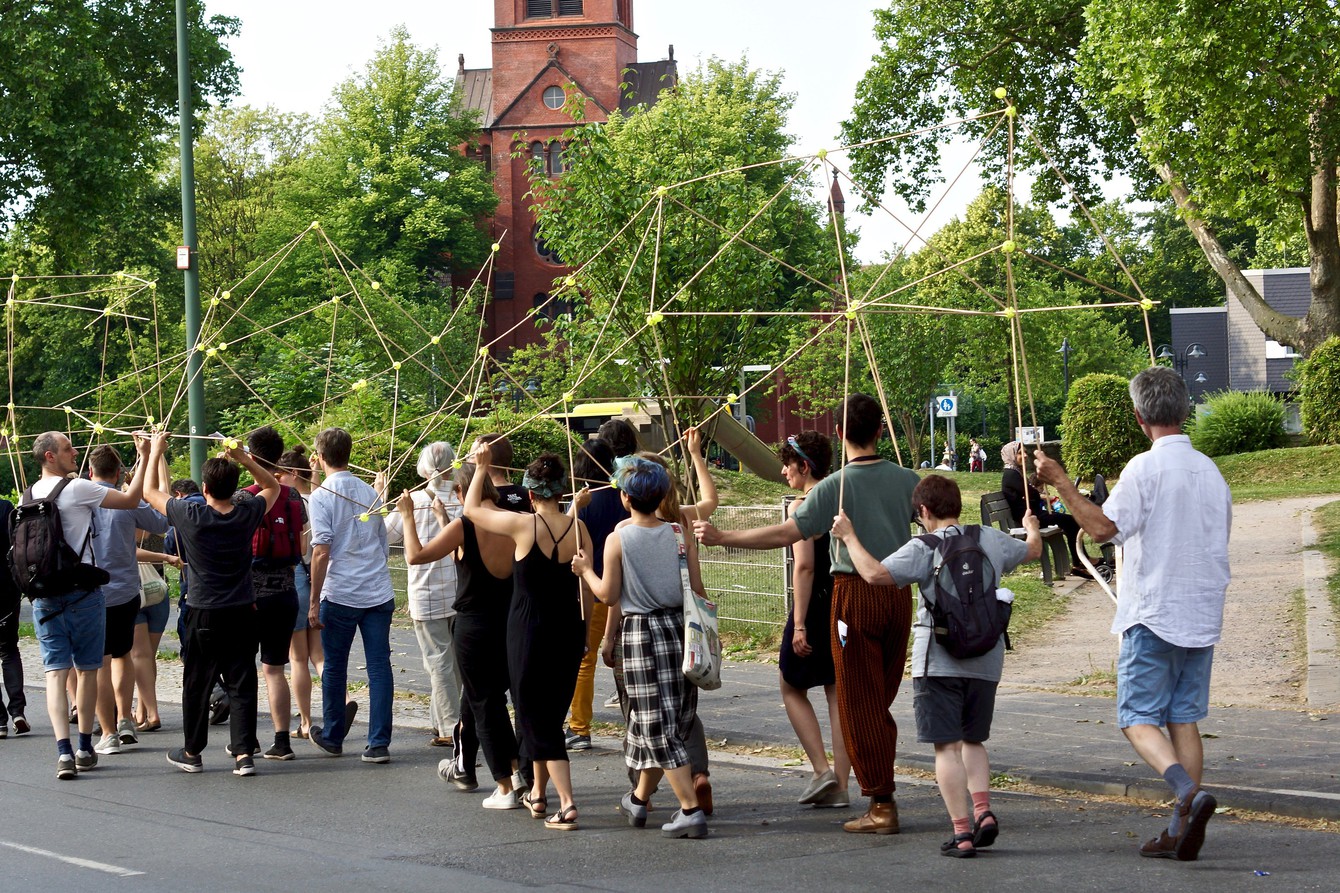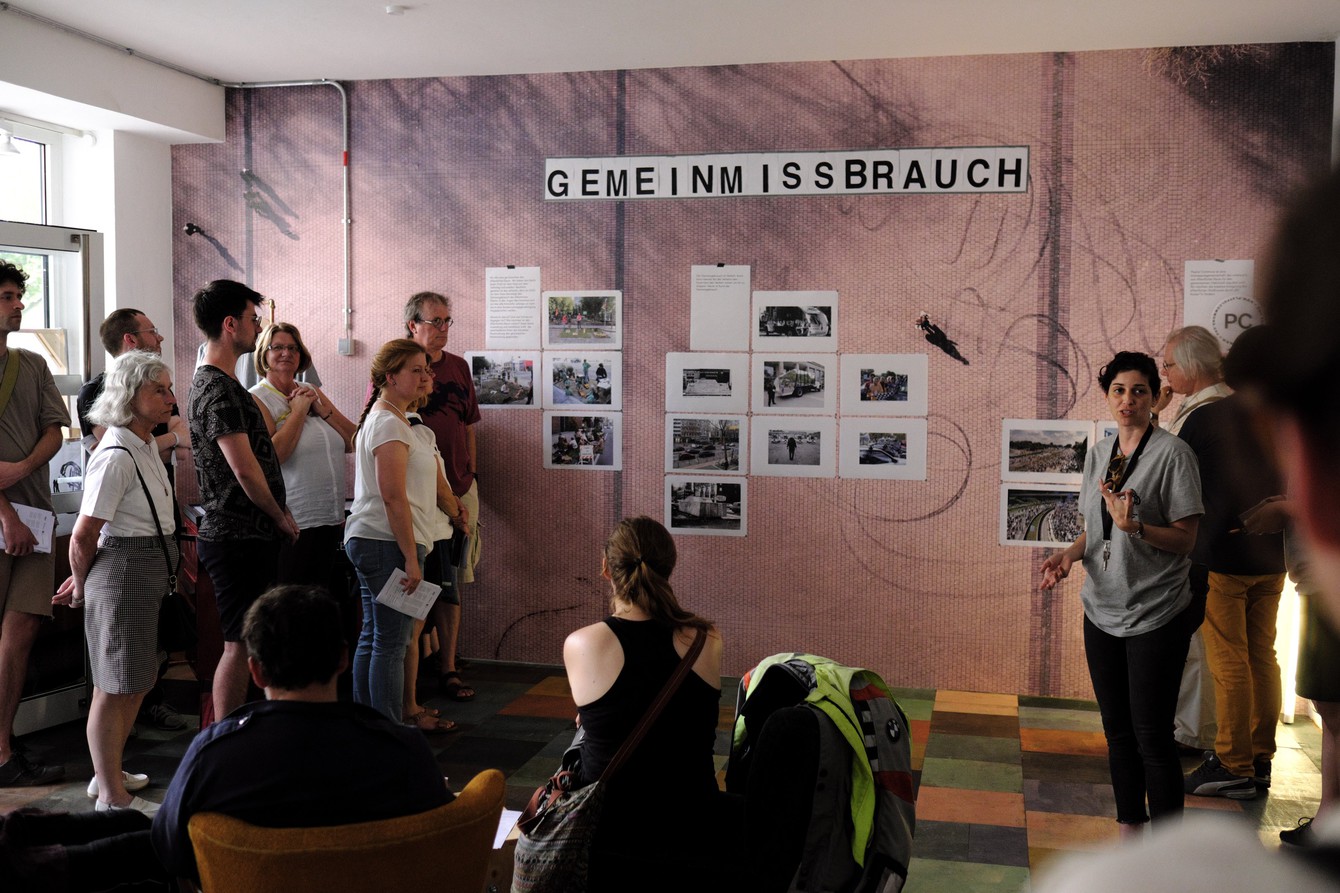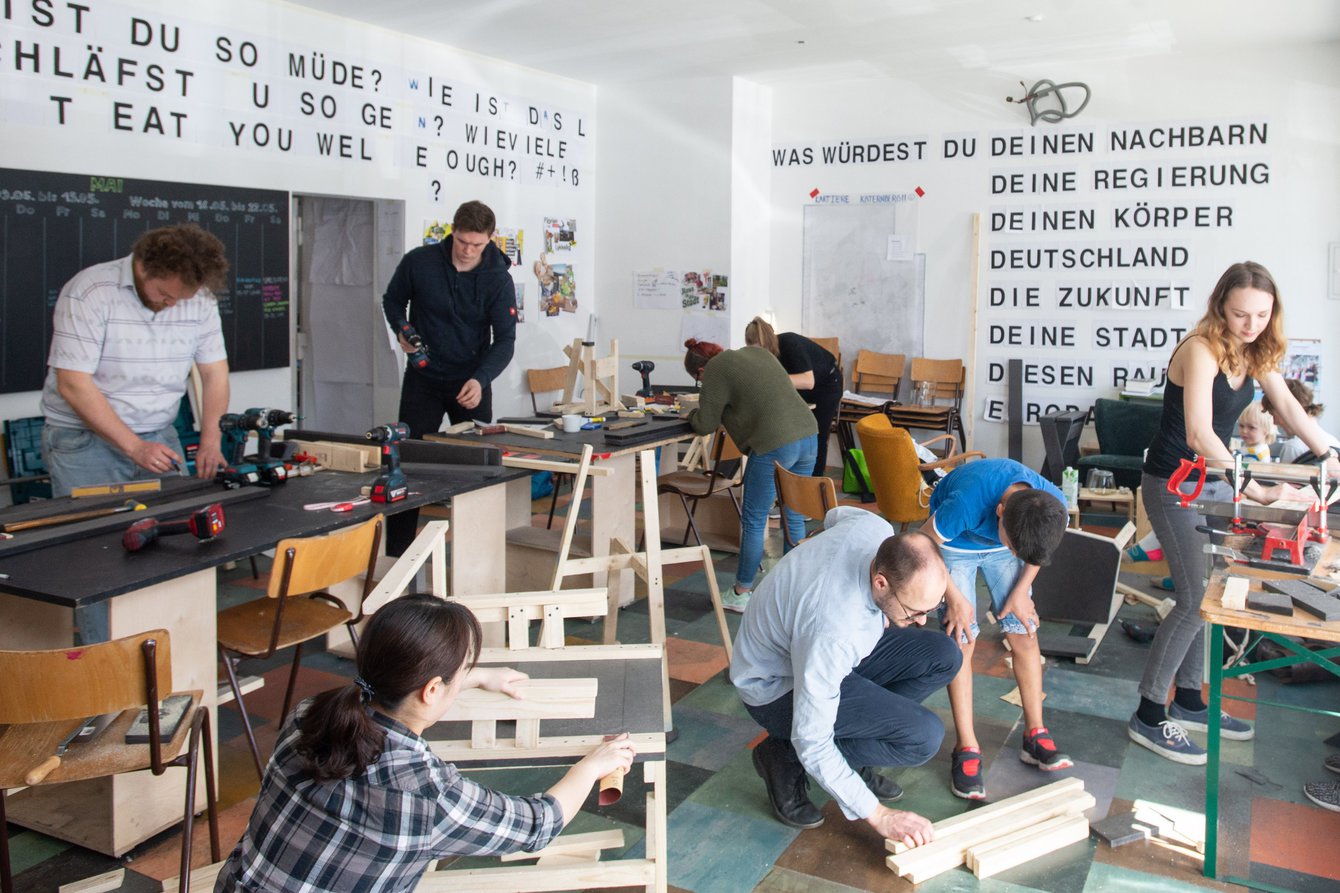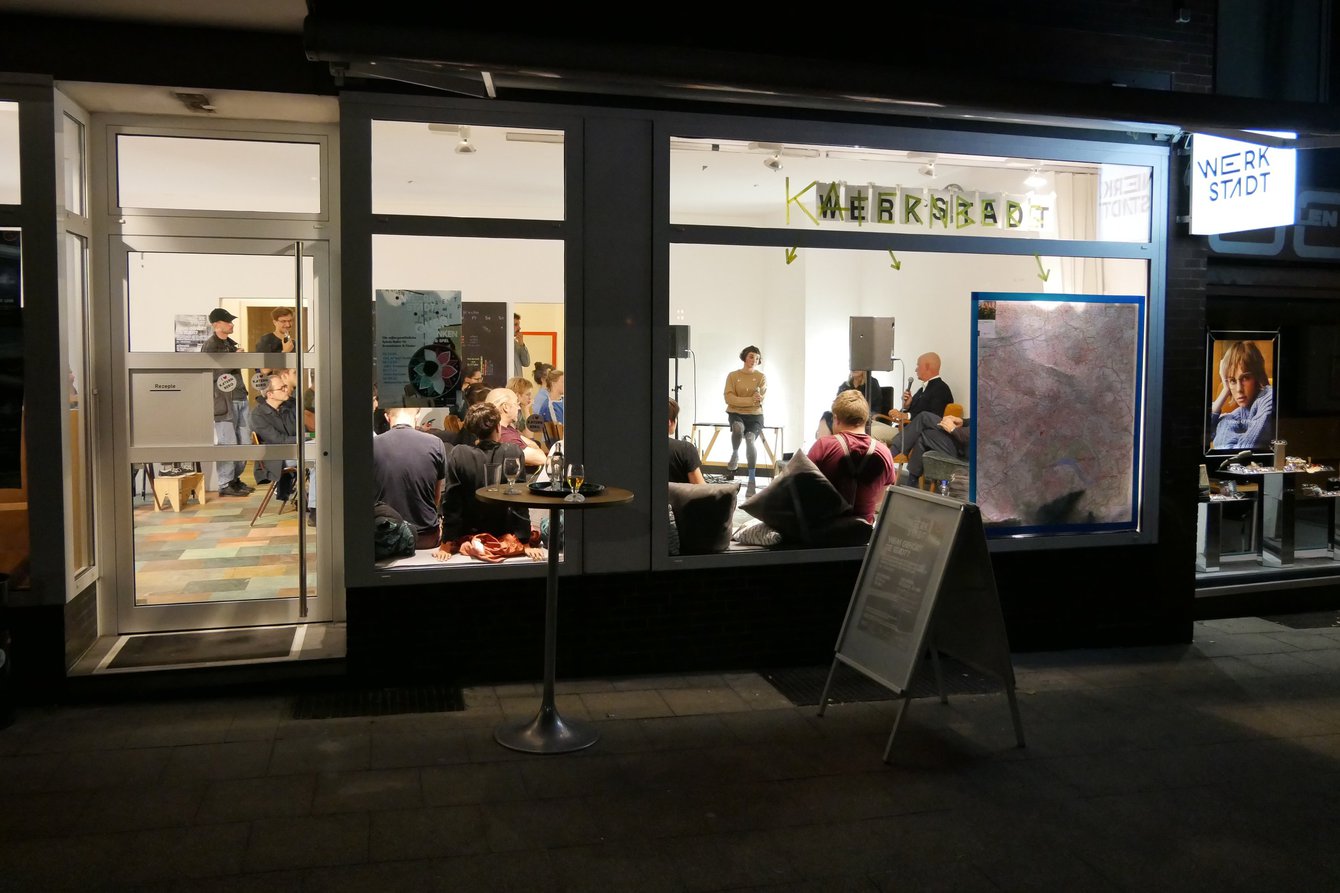 Initiated by PACT as an independent EXPERIMENTAL working and meeting place in Essen-Katernberg, the WerkStadt is an open space where local residents and community stakeholders can come together with national and international artists to explore urban realities and VISIONS. All who come and go from the WerkStadt contribute to shaping and sharpening its profile as a lively community sounding board for social realities. Alongside a regular programme of scheduled activities, new projects continue to grow out of meetings of interests between local people of diverse backgrounds and artists and specialists in the fields of TECHNOLOGY AND SCIENCE. The WerkStadt's profile remains flexible and is constantly questioned, tested and tuned. 
WerkStadt activities follow three approaches: 
#1 The WerkStadt is a space in which technological, political, economic and social developments and their challenges to URBAN SOCIETY today are concretely articulated and negotiated - discursively and theoretically within the framework of plenary events and practically in projects aimed at jointly shaping our immediate living environment. 
#2 The WerkStadt offers a place for the ARTISTIC EXAMINATION of urban realities and is the starting point for research, exhibitions and discussions.
#3 With regular activities developed from concrete needs and WISHES voiced in the local area, the WerkStadt offers a FORUM for the concerns of the people who make up the district community.
A project within the framework of the Alliance of International Production Houses supported by the Federal Government Commissioner for Culture and the Media.
In close cooperation with ›Arbeitskreis Kunst und Soziales‹ (art and social engagement working group): PACT Zollverein, Bürgerzentrum Kon-Takt, Institut für Stadtteilentwicklung, Sozialraumorientierte Arbeit und Beratung der Universität Duisburg-Essen (ISSAB), Jugendamt Essen, Stellwerk GmbH, Stiftung Zollverein (Zollverein mittendrin)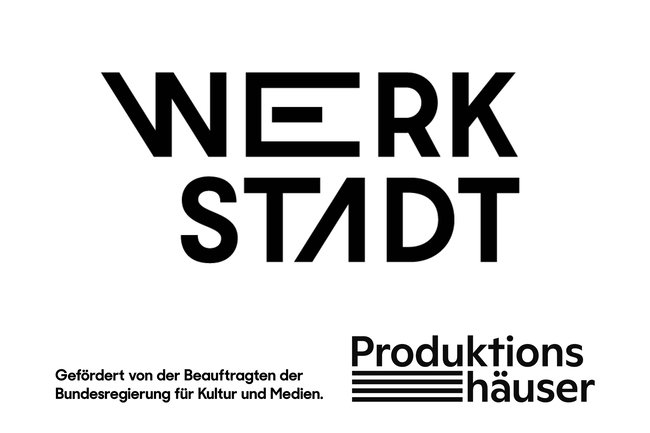 Open WerkStadt
Time for exchange, to read or listen to music - all ideas are welcome!
Follow uns on Facebook
TUE - FRI, 13 - 16 H
Current events
each Friday
15 – 17 H
Open WerkStadt for children
Together with the youth welfare office of the city of Essen, WerkStadt invites the young neighbourhood to read, play, learn and do handicrafts.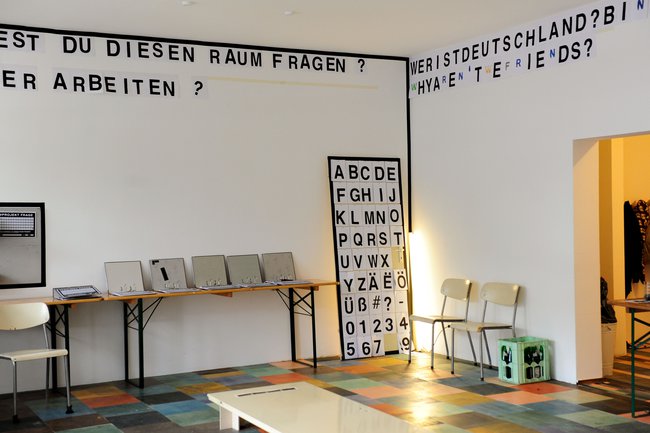 02.04.19 16.30 - 19.30 h
03.04.19 16.30 - 19.30 h
04.04.19 16.30 - 19.30 h
06.04.19 14 - 17 h
07.04.19 14 - 17 h
20.04.19 14 - 17 h
21.04.19 14 - 17 h
22.04.19 14 - 17 h
writing workshop with Pascal Bovée!
From the WerkStadt we are setting out on writing excursions in the surrounding area. We will explore the north of Essen and write texts about extraordinary and everyday things that we encounter in Katernberg - or could encounter, because creativity is expressly welcome. So pack your notebooks and let your imagination run free!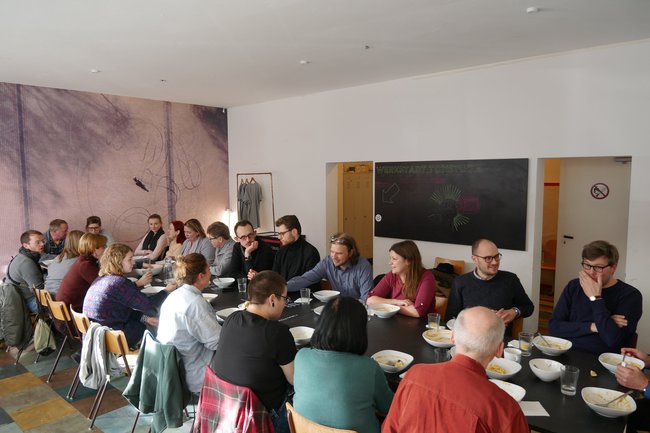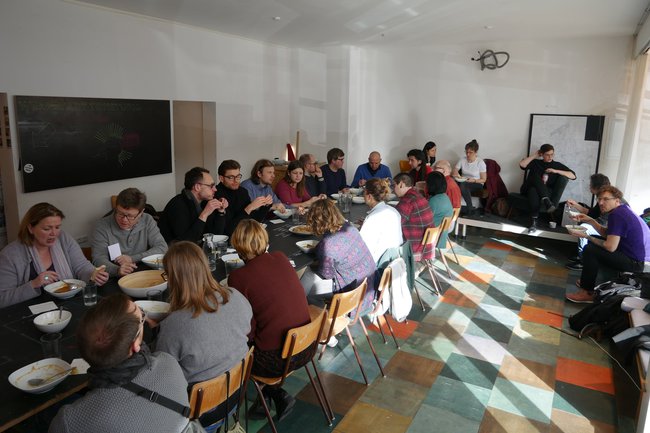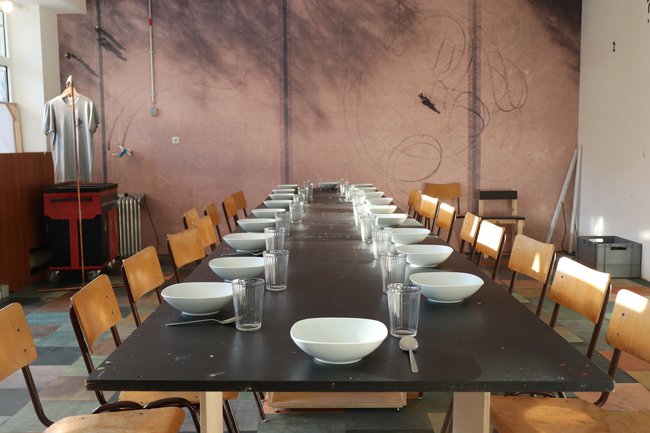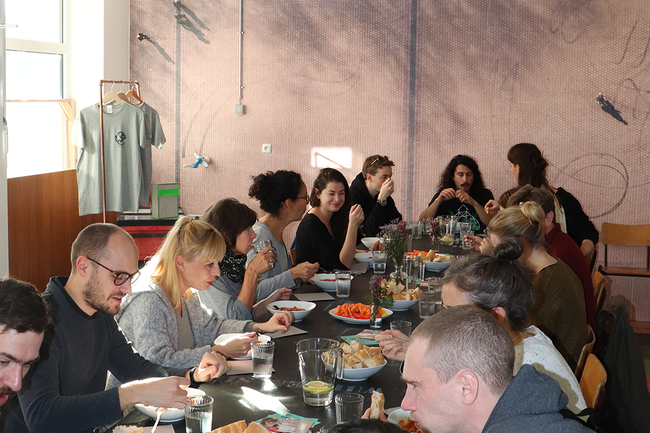 11.04.2019 13 - 14 Uhr
Neighbourhood lunch break at the WerkStadt
The Arbeitskreis Kunst & Soziales and the WerkStadt / PACT invite you to share a lunch break together. Every second Thursday of the month, the WerkStadt turns into a space for a collegial lunch time exchange. Various cooks from our teams take it in turns to prepare and serve the menu. 
Please register by sending an e-mail to werkstadt@pact-zollverein.de. A small cost will apply to cover the food expenses.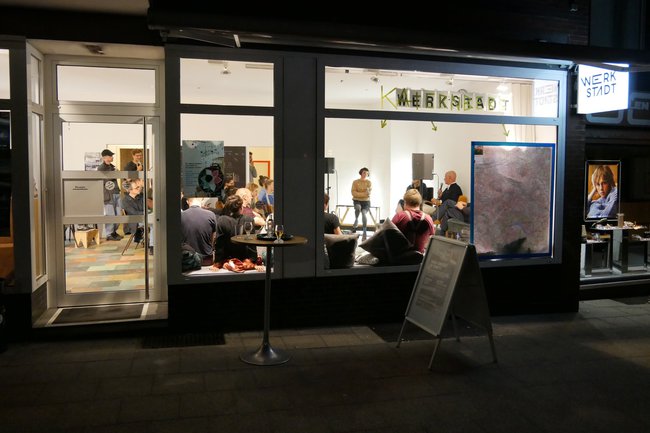 11.04.19 18 - 20 H
25.04.19 18 - 20 H
 
The format ›Werkstadt Studio‹ focuses on exchanges of practical experience as well as diverse cultural techniques and forms of knowledge: The WerkStadt can be an inventing, reading, film, writing and cooking studio. How do these respective fields of knowledge connect? Where do their differences arise; how does shared knowledge take shape? What can we learn from and with one another?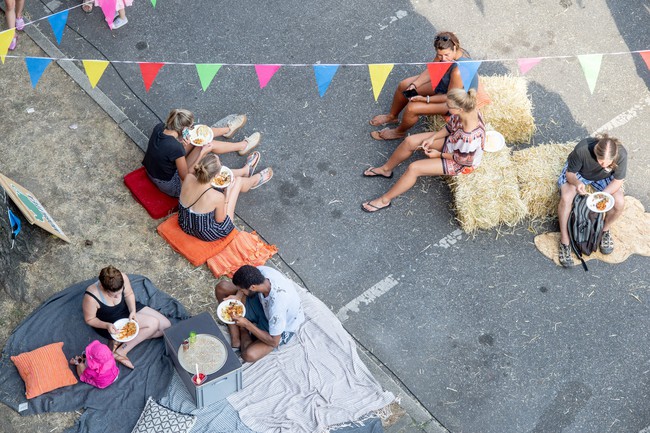 each monday
17 – 19 Uhr
ChessWerkStadt
Every Monday the Werkstadt is completely dedicated to chess: interested people of 10 years and older can test their skills under the guidance of members of the Chess Friends Katernberg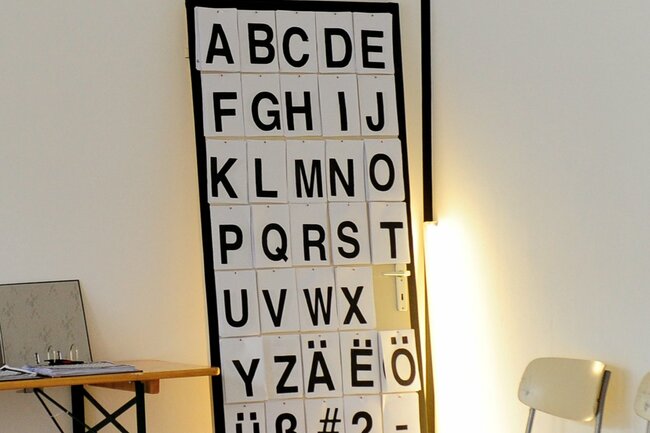 17.04.2019 9.30 - 16.30 h
18.04.2019 10 - 13 h
IdeaWerkStadt 
What and how?! -Idea workshop at the WerkStadt for young people of 13 - 18 years of age: On two concentrated workshop days, young people can use the WerkStadt to develop and implement their own creative projects with professional support.
Registration open until 10.04.:
erziehungsberatungsstelle@dksb-essen.de
Previous events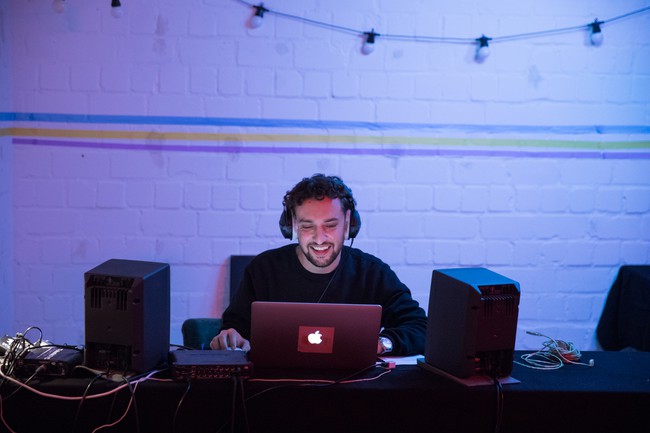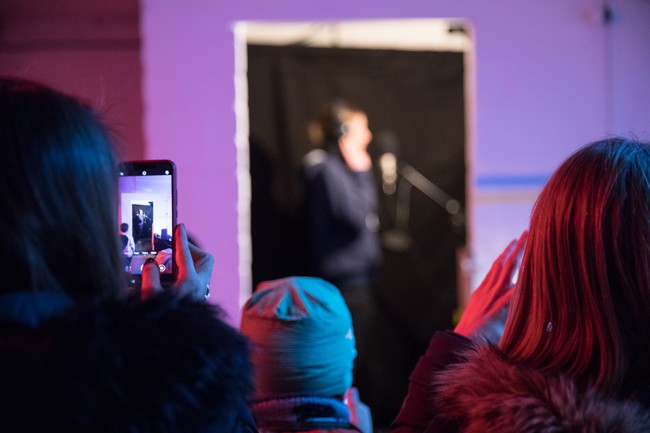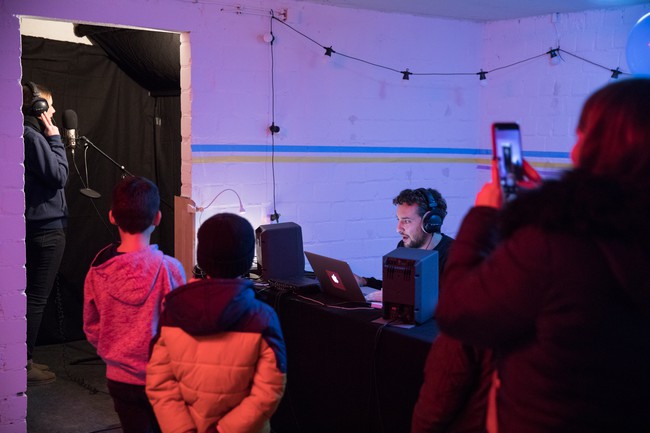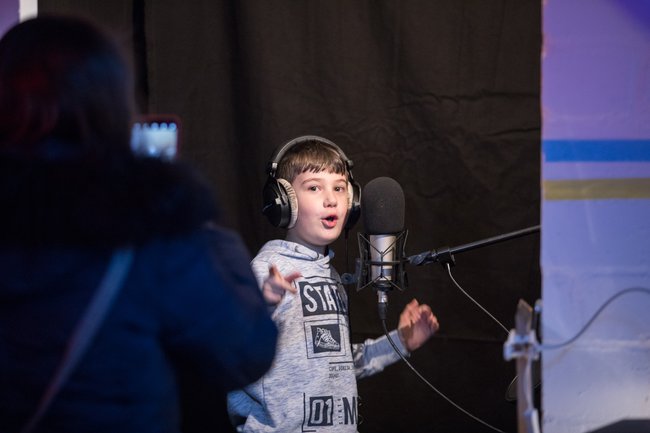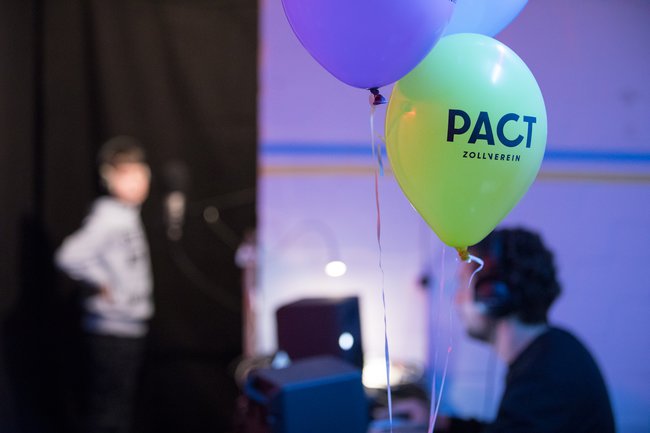 19.01.18 12 – 18 h
 
›Pop-up-Tonstudio‹ at the Open Day 
At the Open Day the WerkStadt turns into a professional recording studio and invites visitors to try their hand at all kinds of music. You can rap, sing, play your own instrument or experiment with recording unexpected soundscapes. The resulting works will be professionally edited and sent to their creators as audio files.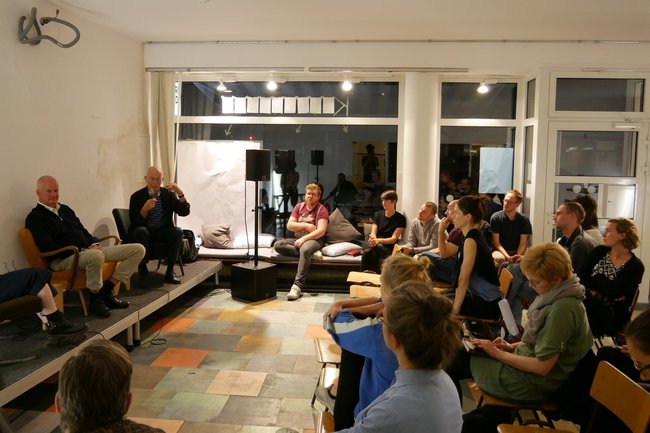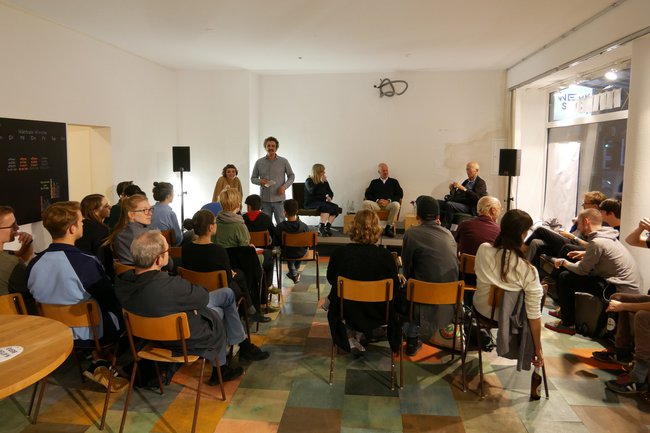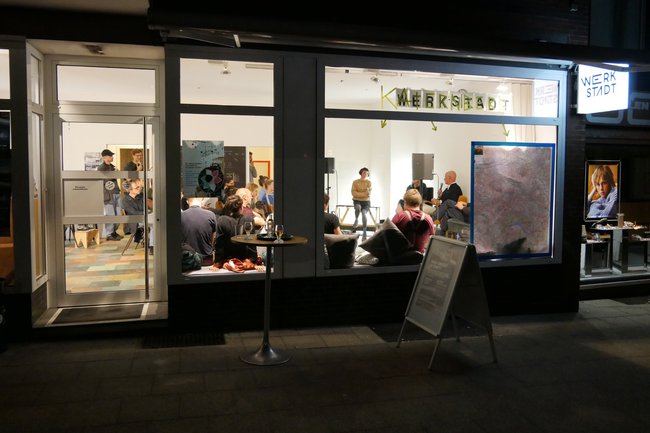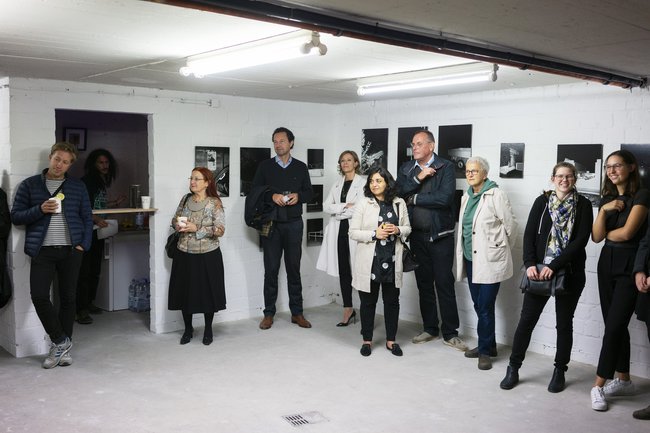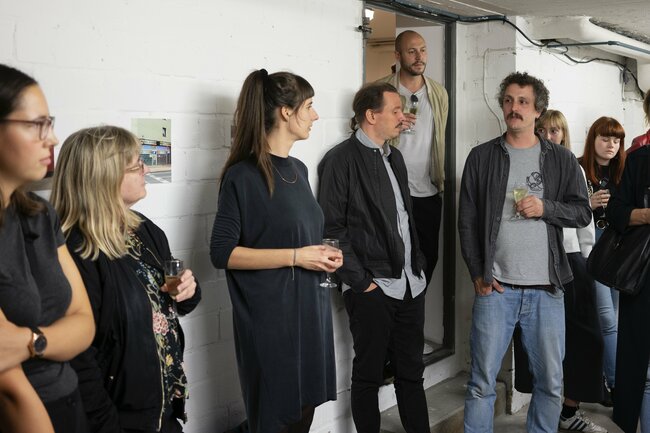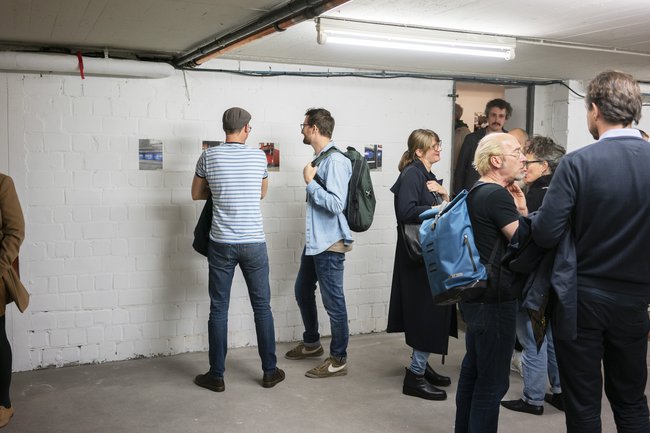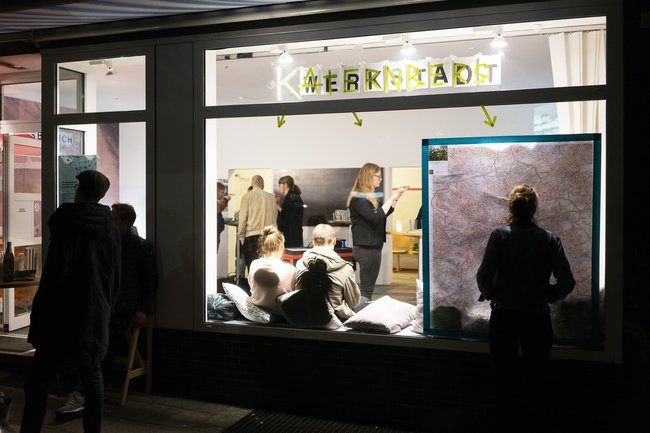 06.10. - 25.10.18
13 - 16 H
Who owns the City?
Project and exhibition
Opening on 05.10.18
Talk on 11.10.18 
With photographic works by Julius Barghop, Eleni Kritikos, Katharina Ley, Bardiya Tahani, Leif-Erik Schmitt. A seminar of the Folkwang University of the Arts with Katja Stuke and Oliver Sieber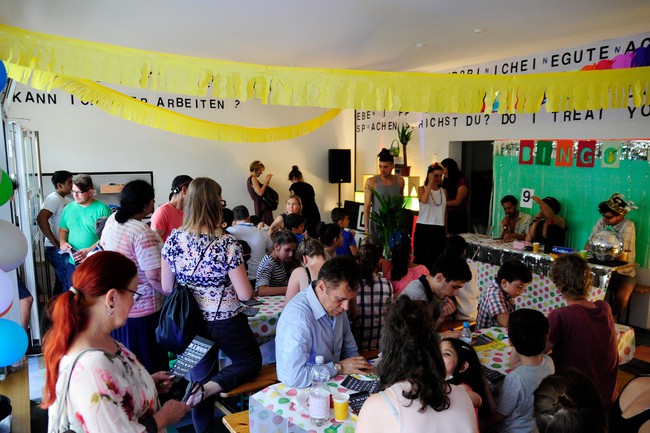 17.11.18 17 - 20 H
15.12.18 17 - 20 H
 
Lateral thinking: Art & Play
In the new edition of the experimental format ›Lateral thinking‹, Pascal Bovée invites you to join him for a series of unique game evenings where the winners are guaranteed to be those who dare to think out of the box. The programme includes lively adaptations of popular games and competitions all played to unique sets of rules.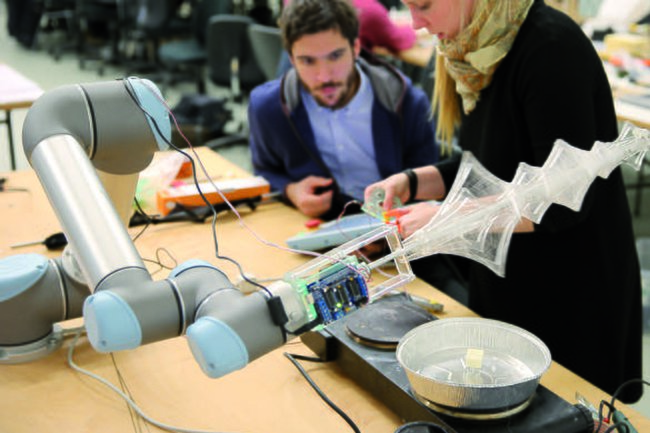 19.10.18 15-20h
20.10.18 12-18h 
Technical workshop: Questions to a robot
How can we interact with robots? 
Prof. Stefan Neudecker (Department of Industrial Design at the Folkwang University of the Arts), turns the WerkStadt into a space for technical experimentation.
Registration required:
werkstadt@pact-zollverein.de
No age limit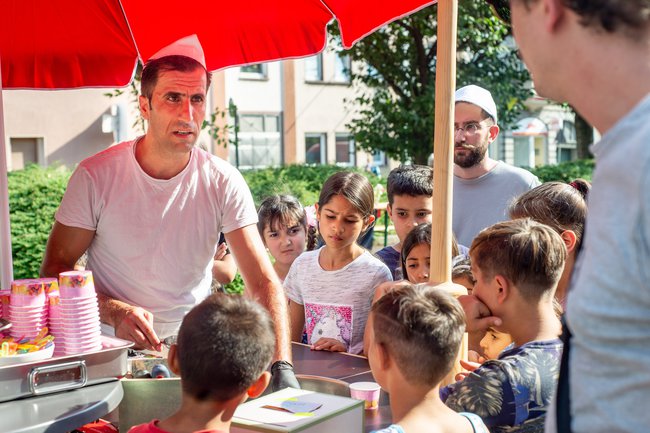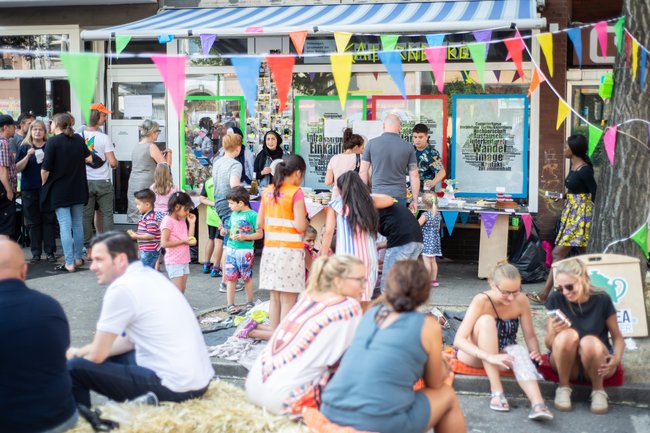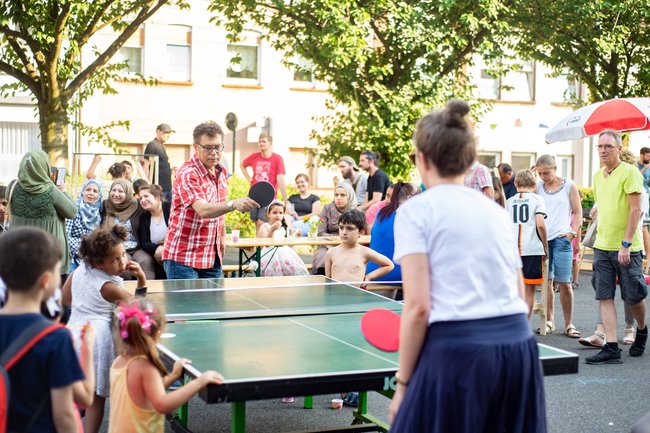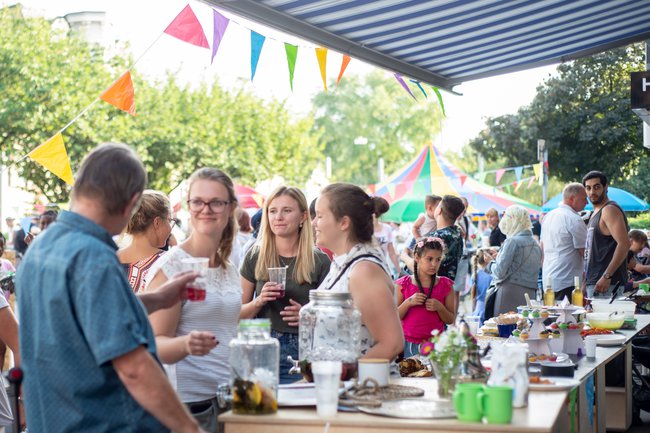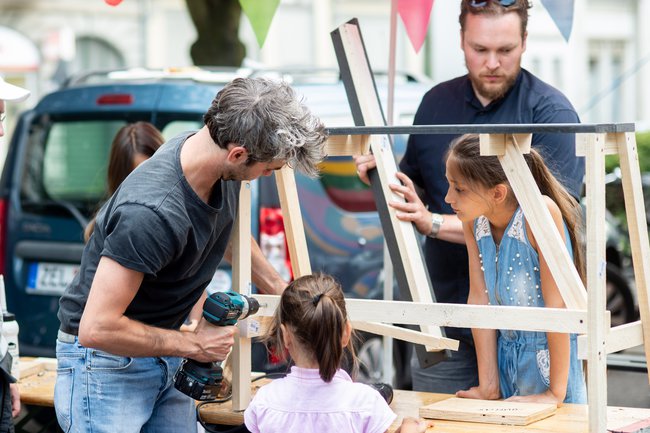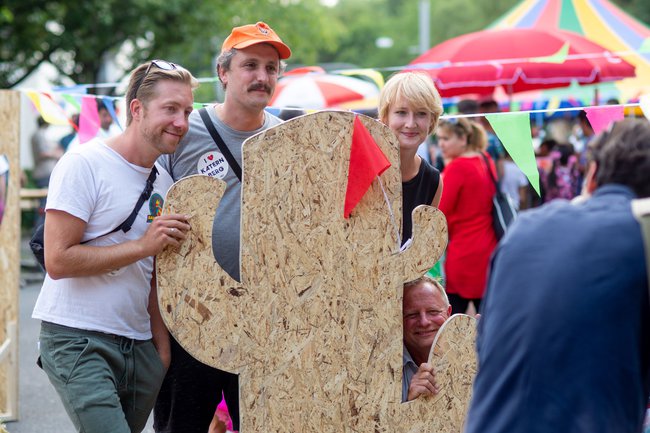 20.07.18
17 – 21:30 H
Car park picnic
Get out your camping chairs, folding tables, picnic blankets, cool boxes and badminton games. On Friday the 20th of July the car park in front of the WerkStadt is car free and ours for the taking! Here we'll be meeting up with friends and neighbours to beautify the car park and celebrate the summer together. Everything that makes it look and feel different is welcome - from rolls of turf to paddling pools, hammocks, board games, fruit salads, soap bubbles, palm trees and musical instruments. 
Playful Commons - Jennifer Aksu, Gilly Karjevsky and Sebastian Quack - will realise smaller, creative "special uses" on marketplaces, green areas, traffic islands and parking bays in Essen's neighbourhood of Katernberg. One focus of the project is to make the interests, areas of responsibility and procedures of public administrations and urban population comprehensible and transparent. From this they develop proposals for simplifying approval processes for public-sector activities open to each neighbour.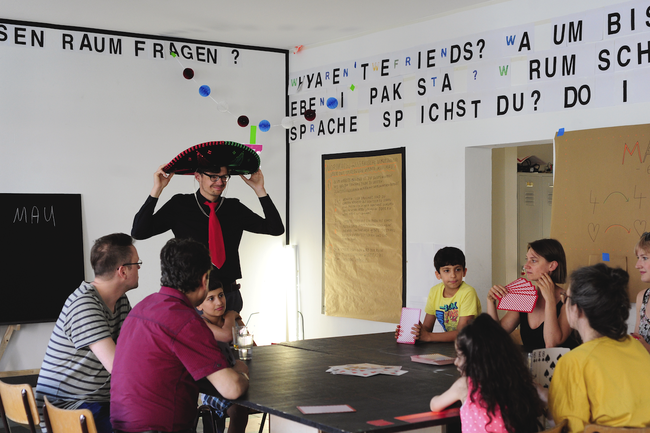 21.04.18 17 H
19.05.18 18:30 H
09.06.18 17 H 
14.07.18 17 H 
 
Lateral thinking: Art + Play
The Great Zampano, king of the legendary Bingo Tropical game at the WerkStadt in summer 2017, invites you to a series of unique game evenings. With the floor as the board and us as the game figures, with giant dice, French fries with mayo and crossword puzzles from 1001 nights, the Great Zampano leads a bunch of crazy games and competitions which are all somehow really familiar but have never been played to rules like these before.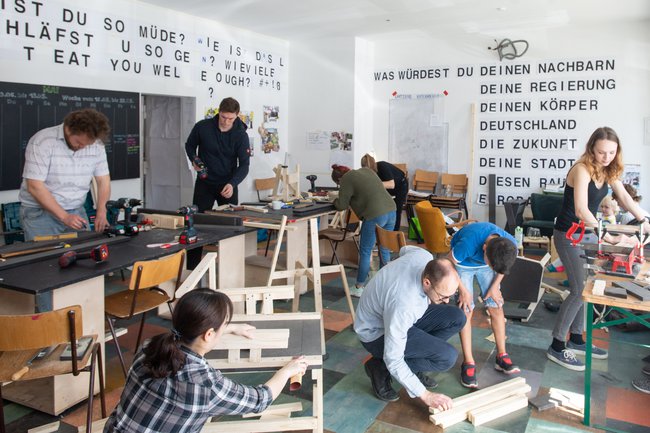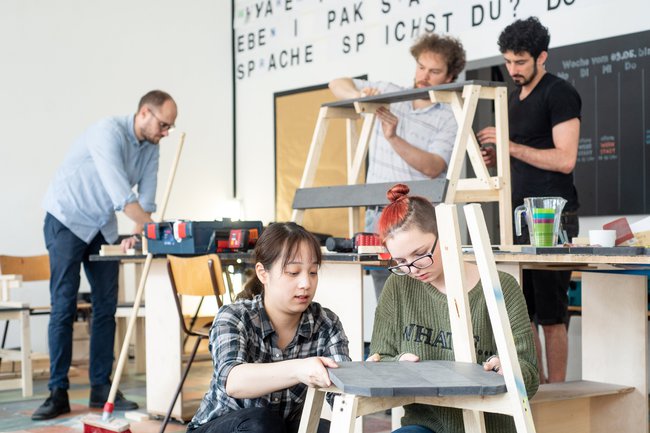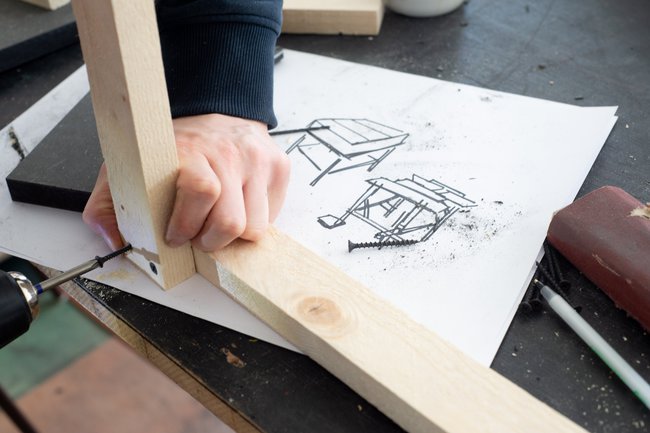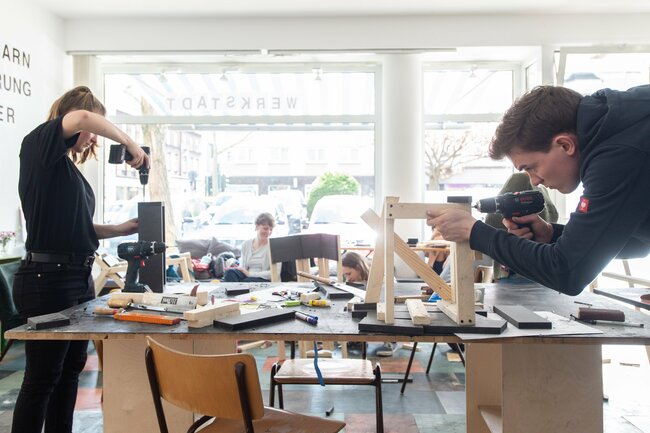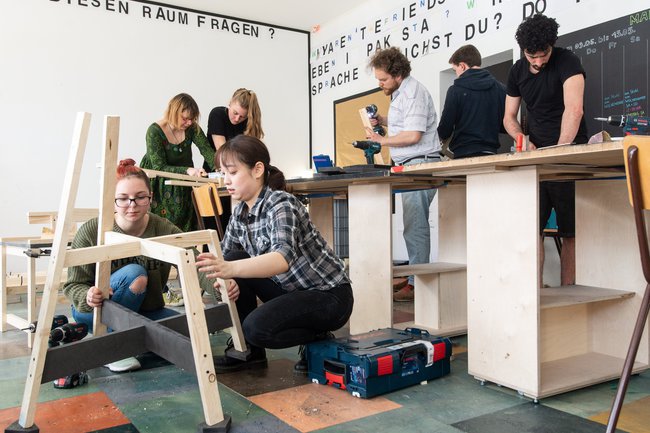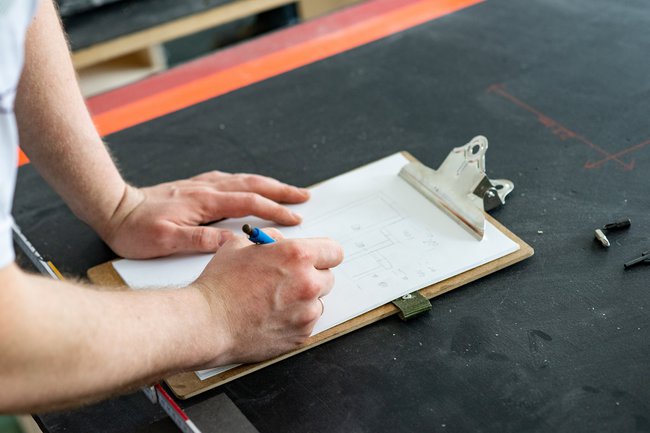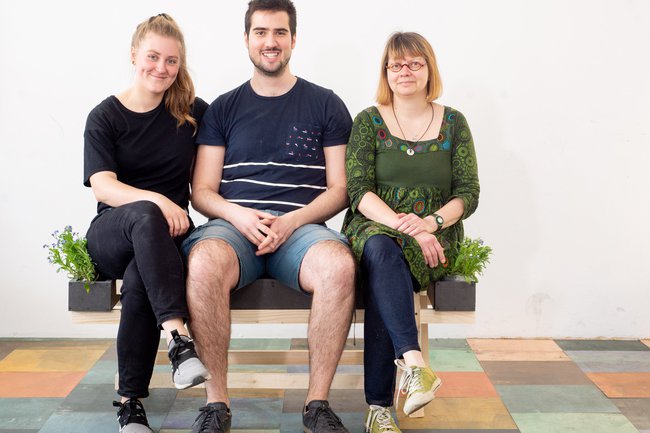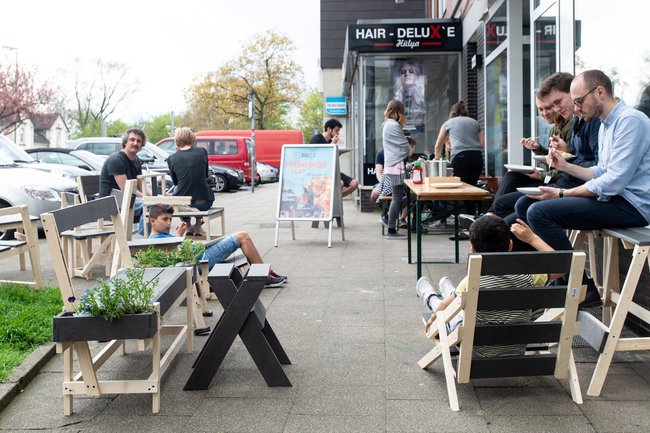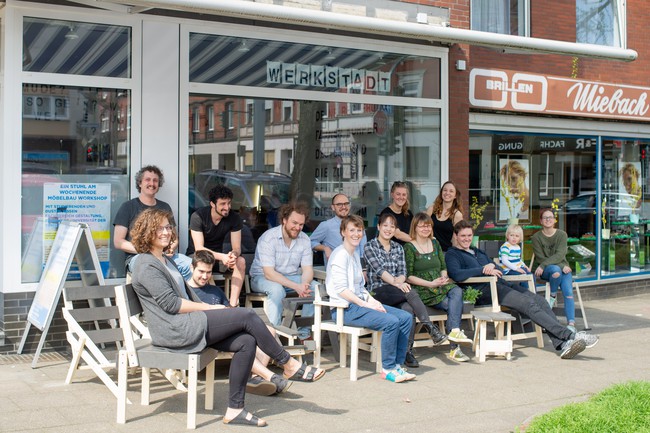 14.04.18 12 – 18 H
15.04.18 12 – 18 H
Furniture making workshop
In a 2-day workshop, students of the Folkwang University of the Arts team up with interested local participants to design and build wooden seating furniture. In addition to practical exercises in design and craftsmanship, they will also approach historical cultural and theoretical aspects of the topic of 'sitting'. The goal of the workshop is for each team to design one individual piece of seating furniture.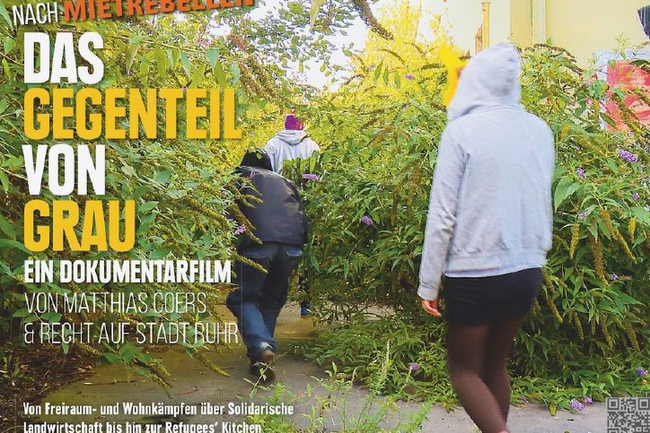 06.04.18 19 – 21:30 H
›The city meets to talk‹
Film Screening + Open Discussion
We invite you to join us in watching a documentary film about the struggle for open space and living space, agriculture in solidarity and Refugees' Kitchen. Afterwards can discuss current topics concerning living together and we collect your ideas and wishes for the WerkStadt, the neighbourhood or the city.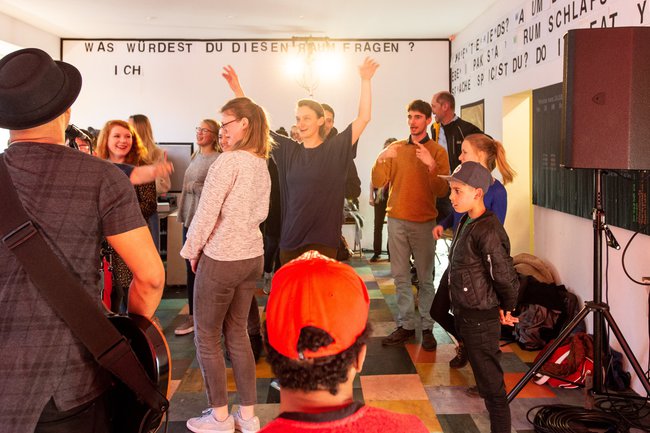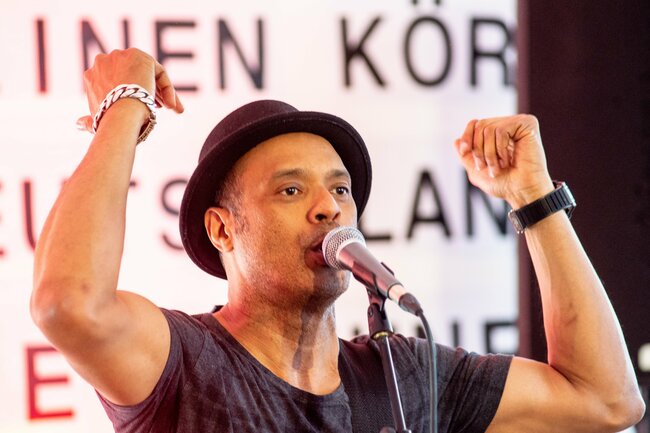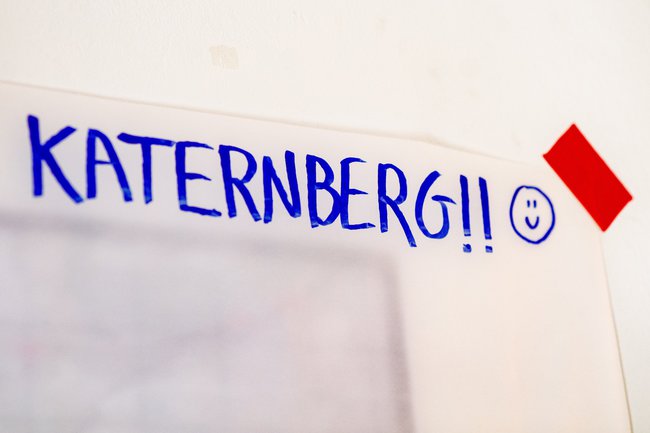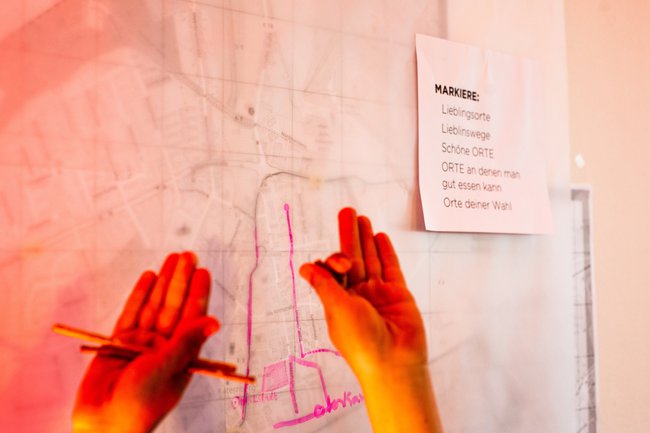 29.03.18 19 H
Easter Concert
Pelodum Acústico
 
For the easter concert we invite you to live music and drinks at the WerkStadt: Pelodum Acústico will be performing, changing between elegant Bossa- & Latin Jazz, groovy Reggae and Soul. They will fan out all facets of Música Popular Brasileira with finely tuned Afro-Brazilian percussion.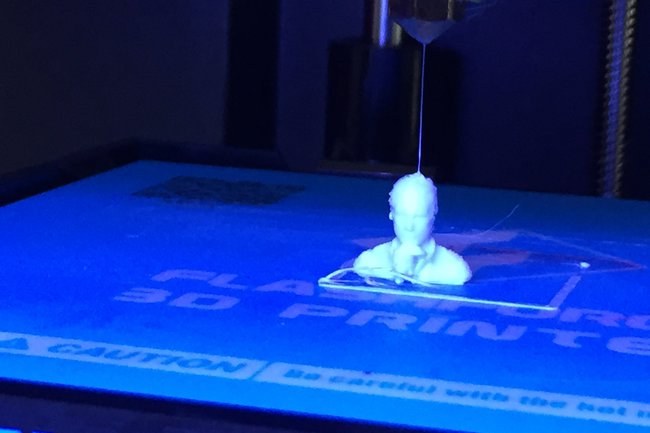 23.01.18 15 – 18 H
06.02.18 15 – 18 H
20.02.18 15 – 18 H
06.03.18 15 – 18 H
3D-Printing Workshop 
Hands-on workshop exploring the fundamentals of 3-D printing with Florian Krohm. Registration required.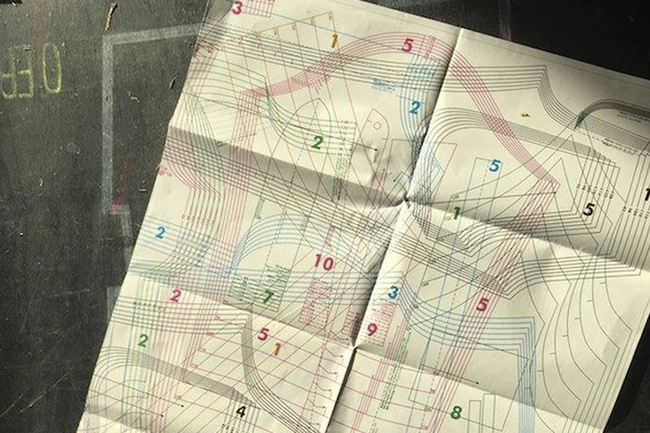 From 30.01.2018 on
every second Tuesday
13 – 16 H
Sewing workshop 
Sewing workshop exploring patterns, tools and fabrics led by Bianca Meier. Registration required.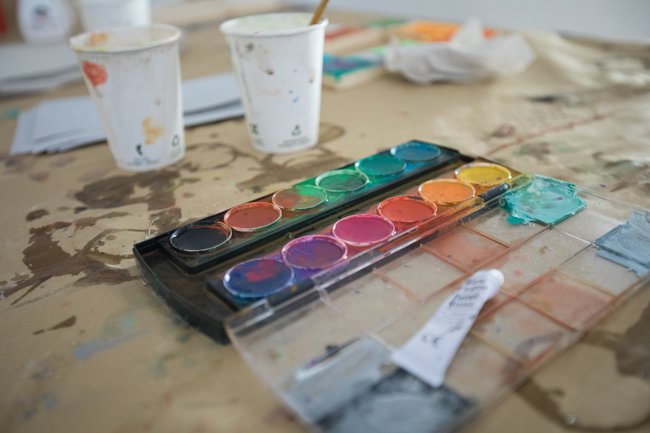 20.01.18 12 – 18 H
Open Day
Join us for a fun treasure hunt to and fro between the WerkStadt and PACT! At the WerkStadt children can also build and decorate their own small wooden sailing boats.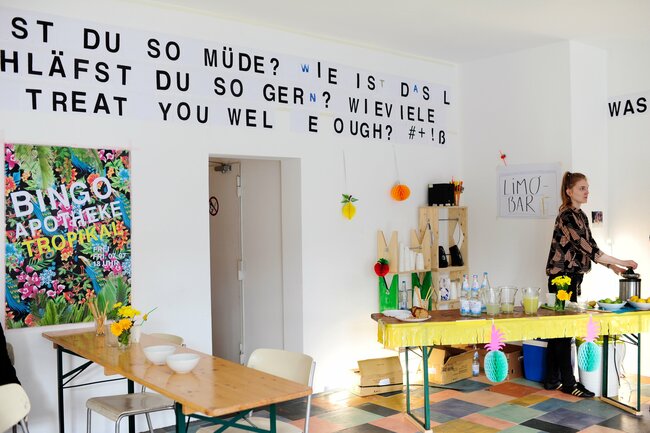 For the third year running, a host of local institutions, social groups, organizations, places of worship, surgeries, cafes, shops and private households throughout Katernberg are opening their doors to the immediate community and interested visitors. This year visitors are especially welcome to drop by the WerkStadt, the new PACT led community space in Viktoriastr. 5, where we'll be serving snacks and homemade lemonade and holding a treasure hunt!