WerkStadt
Initiated by PACT in close collaboration with the ›Arbeitskreis Kunst und Soziales‹ (Art and Social Engagement Working Group), the WerkStadt is a new local hub for open and ongoing communal discourse, activities and knowledge transfer. Situated centrally in Essen-Katernberg on Viktoriastr. 5, it pools interests, questions, skills, resources, ideas and visions for neighbourhood and urban social life and offers an informal space for quiet breaks and direct conversation alike.
This summer the nomadic Chilean collective MIL M2 spent three weeks at and around the WerkStadt cataloguing questions of genuine local and global concern and hosting events including Tropical Bingo and DIY workshops. Coming activities at the WerkStadt will be developed successively with all involved.
Opening hours:
THU - FRI, 14 - 16 UHR
Follow us on Facebook
More information
Benjamin Melzer
Phone: +49-171 9766389
werkstadt@pact-zollverein.de
A project within the framework of the Alliance of International Production Houses supported by the Federal Government Commissioner for Culture and the Media.
In close cooperation with ›Arbeitskreis Kunst und Soziales‹ (art and social engagement working group): PACT Zollverein, Bürgerzentrum Kon-Takt, Institut für Stadtteilentwicklung, Sozialraumorientierte Arbeit und Beratung der Universität Duisburg-Essen (ISSAB), Jugendamt Essen, Stellwerk GmbH, Stiftung Zollverein (Zollverein mittendrin)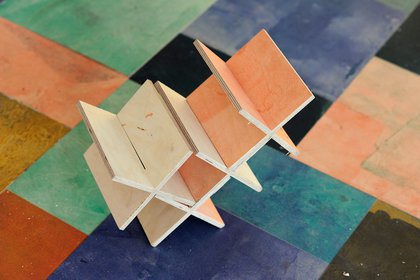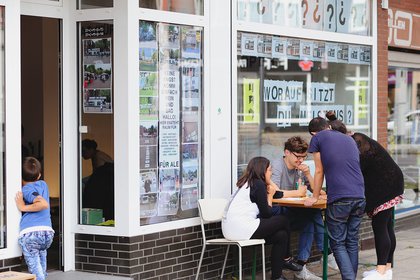 Programme
Weekly events
TUE–FRI 14–16 h
Open WerkStadt
Time for a talk, to read or listen to music - all ideas are welcome.
FRI 14–17 h
Open WerkStadt for children
Together with the youth welfare office of the city of Essen, the WerkStadt invites young neighbours to come along to read, play, learn or join in handicraft activities.
Workshops
23.01., 06.02., 20.02., 06.03. 15–18 h
3D-Printing Workshop
Hands-on workshop exploring the fundamentals of 3-D printing with Florian Krohm.
30.01., 13.02., 27.02., 13.03. 13–16 h
Sewing Workshop
Sewing workshop exploring patterns, tools and fabrics led by Bianca Meier. 
Other events
20.01. 12–18 h
Open Day
Join us for a fun treasure hunt to and fro between the WerkStadt and PACT!
02.02., 06.04., 01.06. 19 h
The city meets to talk
Open discussion about the concerns and interests of the city of Essen and its residents.
29.03. 19 h
Easter Concert
Live music and drinks at the WerkStadt