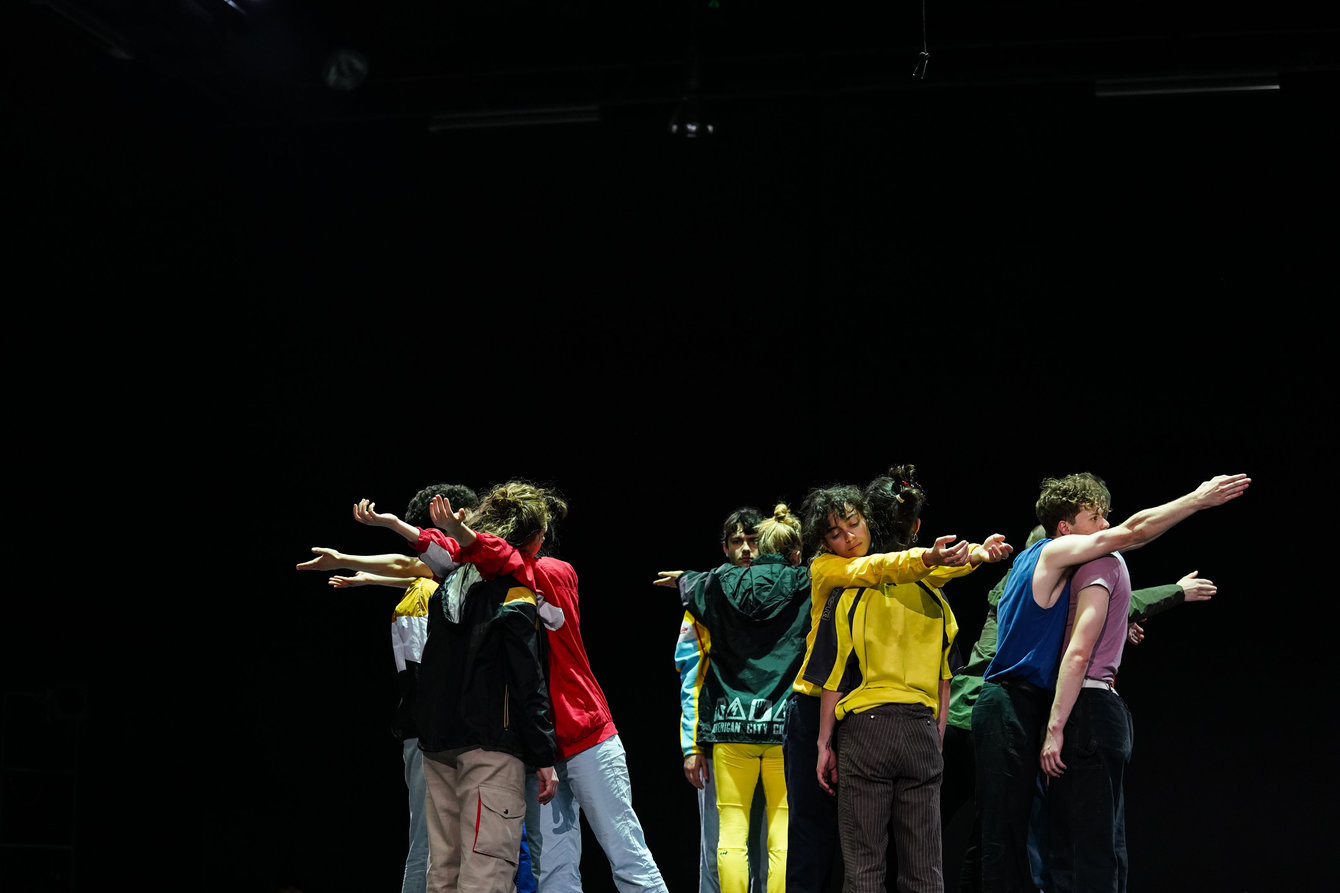 Pay as you wish
Please note you need to a wear a face mask everywhere in the building.
TICKETS
The internationally renowned school for contemporary dance, P.A.R.T.S. in Brussels regularly invites guest choreographers to develop works for and with its students. ›A LOT A PART A BODY‹ was created by Philipp Gehmacher who has regularly presented both with his own works as well as those created together with Meg Stuart at PACT. ›A LOT A PART A BODY‹ explores the question of how physical and emotional spaces can be realized in the interplay of bodies in movement: »In parts, together. Together apart. To gather the parts.«
As part of the festival weekend ›PACT turns 20!‹ from May 20 – 22 !
Performed and developed by: Abigail Aleksander, Amine Mahzoud, Antoine Dupuy-Larbre, Charlotte Cétaire, Daniel Cantero, Katja Haarla, Macarena Bielski López, Niklas Capel, Nina Godderis, Renátó Miskolczi, Solal Mariotte, Urtė Groblytė, Zoé Lakhnati Concept, space and choreography: Philipp Gehmacher Sound: Peter Kutin Light Design & technical coordination: Steven Brys