Tickets
Box office
The evening box office opens one hour before the performance is scheduled to begin. All reserved tickets must be collected from the evening box office at least 30 minutes before the performance or they may be re-sold on the door. EC - and Credit Cards are unfortunately not accepted.
Online-Ticketing
As of now tickets for PACT performances can be bought directly online. Unfortunately, due to software restrictions, this service is currently only available in German. We hope to be able to offer it in English in the near future.
Advance booking
Tickets can be booked through TuP by phone, fax or email and posted to you on receipt of payment (plus postal cover charge). Paid tickets can also be collected from the evening box office.
Advance booking ends at 14.00 on the day of the performance. Advance booking for performances on Saturdays, Sundays and public holidays ends at 14.00 on the last workday before the day of the performance.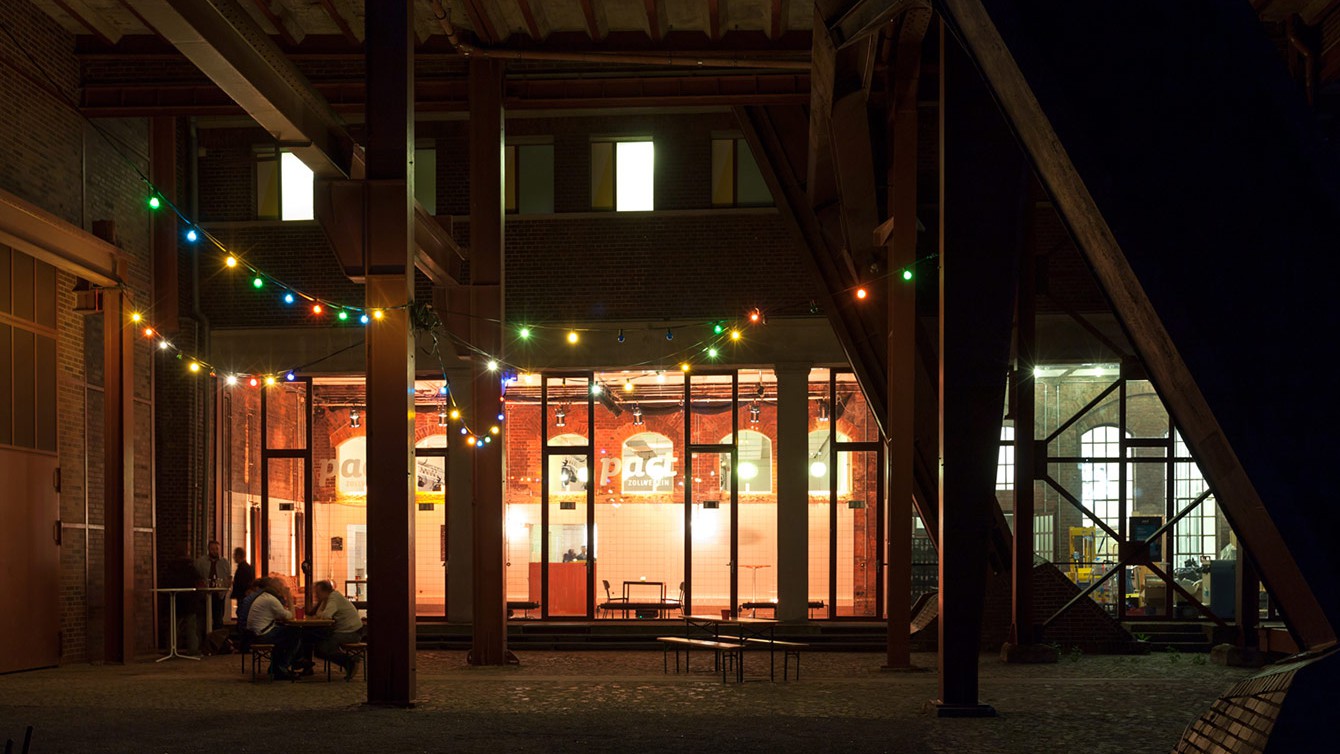 Ticket prices
Ticket prices are announced prior to each production. Tickets purchased in advance from TuP cost 2 EURO less than the evening box office price.
Incl. VRR-Ticket
All tickets entitle the purchaser to free use of VRR/DB public transportation (Verkehrsverbund-Rhein-Ruhr/German Rail 2nd class) to and from the venue on the day of the performance.
Reductions
on proof of valid identification - for students, trainees, jobseekers and social security receivers, retired senior citizens and people with disabilities.
for children up to the age of 14 in the accompaniment of an adult (except for children's performances)
Press tickets
are only available directly from PACT.
Phone +49 (0)201.289 47 10