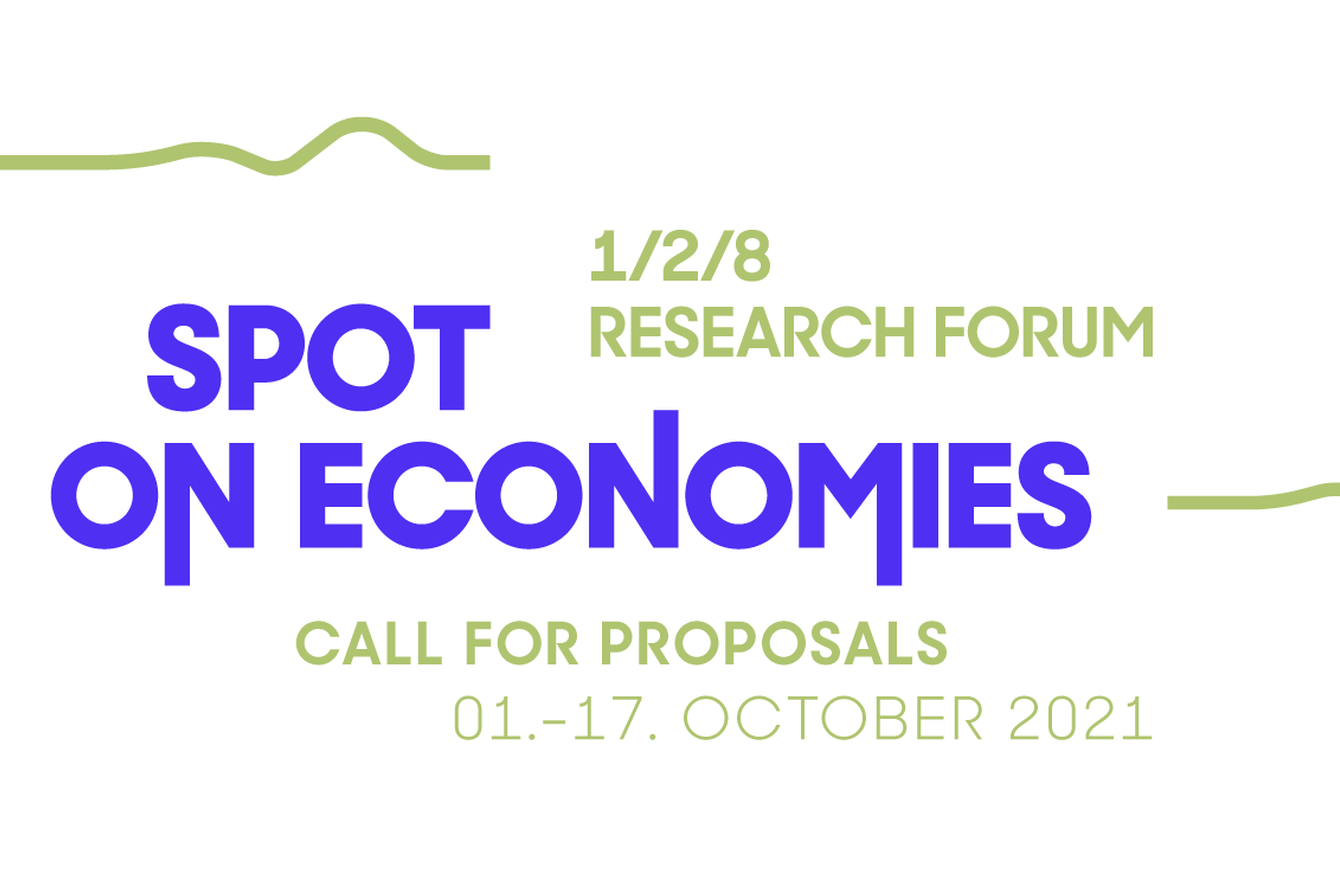 Spot on Economies – 1/2/8 Research Forum

01. – 17. October 2021
Spot on Economies focuses on economies as crucial cross-roads between social, ecological, and political futures. Over the course of two weeks (01.-17.10.), PACT opens its whole house for a collaborative residential research phase framed by a public programme of notable lectures and workshops. Diverse research groups are invited to share and develop their ideas, questions, and proposals transdisciplinarily with other scholars, artists, practitioners, and activists. 
For Spot on Economies, we welcome research proposals from the fields of political economy, art, cultural work, activism, organisation studies, journalism, technology, social sciences and humanities. 
The selected groups will be awarded a residency over the full period. This offers the opportunity to start or to continue your research trajectories at PACT and involve others with whom you can review, inform and extend your own practice. 
A 1/2/8 residency incorporates the following: 
―  Studio space (from 69 to 173 sq. m.) 
―  Local accommodation 
―  Weekly grant allowance of 500 € for all of the 1/2/8 residency project participants (max. 4 people per group) 
―  Travel costs (subject to prior agreement)* 
―  Joint encounters, studio visits, talks and presentations (at short notice and subject to agreement) 
* Principally, the least environmentally harmful means of transport available should be chosen. 
 
Please note that due to the dynamic COVID-19 situation, we reserve the right to make adjustments to the terms of residencies in consultation with the applicants if necessary.
The closing date for applications was 08. July 2021. All complete applications received by this date will be considered and applicants should get an answer by mid July 2021. 
To be informed about upcoming open calls, you can subscribe to our newsletter here:
Subscribe

Contact 
PACT Zollverein
Choreographisches Zentrum NRW Betriebs-GmbH 
Bullmannaue 20 a 
D-45327 Essen 

Juliane Beck 
residenz@pact-zollverein.de
A project within the framework of the Alliance of International Production Houses supported by the Federal Government Commissioner for Culture and the Media.
1/2/8 Research Forum

with residencies, talks, workshops
and public moments
In Spring 2017, PACT launched 1/2/8, a new, central and long-term research and development format with a special focus on the connection between knowledge and actions. The format offers substantial time and space for practices of cooperation between people, objects, space, technology and experimentation.