Residencies
Running all year round since 2002, the residency programme is at the heart of PACT Zollverein's day to day work. Open to professional artists from home and abroad who work in the areas of dance, performance, media arts or music and closely linked to PACT's two other core strands of activity in presenting work and facilitating research and development, the programme is a key element in PACT Zollverein's profile as an Artists' House supporting lively exchange between practice and theory.
While occupying their own designated space and essentially working independently, residents may choose to take advantage of various kinds of production support.
Thanks to the support of the Ministry for Culture and Science of the State of North Rhine-Westphalia, residency recipients receive a grant to cover their living expen­ses and travel costs. 
Residences are awarded twice a year by an international jury. A residency project will not have a public showing. 
A residency incorporates the following
Studio space (from 69 to 173 sq. m.)
Local accommodation (max. 4 people)
Period of 3 – 6 weeks (at a stretch)
Weekly grant allowance for all of the residency project participants (max. 4 people)
Travel costs covering one journey only per participant to and from PACT Zollverein (max. 4 people)*
Technical equipment (by arrangement and subject to availability)
Professional technical support (by arrangement and subject to availability)
*Principally, the least environmentally harmful means of transport available should be chosen.
PACT is pleased to facilitate barrier-free and family-friendly residences by arrangement.
Possible working fields of a residency
Dance / Choreography
Performance
Media art / installation
Video art / Film
Music/ sound art
Science
Urban Research
Technology
Architecture
Residencies 1/2024
From January to June 2024
Applications for the residencies form January to June 2024 are closes. All complete applications will be considered by the jury. Applicants will be informed about the outcome of their decision by e-mail in November 2023.
Contact
Juliane Beck
residenz@pact-zollverein.de
Missed the Call?
To be informed about upcoming calls, you can subscribe to our newsletter here:

Subscribe
Go to our journal to learn what the residency artists have been working on: 

Residency Insights
Residencies 2023
January – July 
Emmanuel Ndefo
Eva Meyer-Keller
Koloto Siraji
Claire Vivianne Sobottke
Sahar Damoni with Corinna Rosteck
Kukily Colectivo (Colleen Ndemeh Fitzgerald, Lina Lucia Lasso Beltran, Jasmin Santos Sánchez & Julia Cohen Ribeiro)
Arkadi Zaides
Alex Piasente-Szymański with Evelyn Saylor & Tanja Erhart
Willie Stark
Márcio Kerber Canabarro with Holly Thomas, Sindri Runudde & Matty Zighem
bacilli (James Jack, Shotaro Yoshino & Yoshitaka Nanjo)
Fang Yun Lo
Flora Détraz
August - December 
aniara rodado
Ayala Shoshana Guy
Ching-Wen Peng
G.Urban & di. studio
Juli Reinartz
Kani Marouf
Overhead Project
Wang Ping-Hsiang
Qusay Awad
Ra'z Salvarita & Elledivine Wood
HARTMANNMUELLER
SPRUNGBRETT<>
TANZRECHERCHE NRW
Hiraeth Kollektiv (Yasmin Fahbod, Mina Khani & Zahra Mousawy)
iSaAc Espinoza Hidrobo with Roman Jungblut & Visiting Beings
Media Art Fellow
Marco Donnarumma is Media Art Fellow of the State of North Rhine-Westphalia 22/23.
Residencies 2022
January - July 
Deepika Arwind, Shaymaa Shoukry & Andi Otto
Jinhyun Kim 
Simona Deaconescu
Michelle Moura 
Mbarushimana Isiaka 
Robert Ssempijja 
Göksu Kunak 
Vasiliki Sifostratoudaki 
aii wijaya & ikbal lubys  
Dani Brown 
Mohamed Abdelkarim 
HartmannMüller 
Josephine Findeisen & Verena Brakonier 
August - December 
Val Souza & Guego Anunciação 
Cat Mahari
caner teker
Maria Mercedes Flores Mujica 
Asli Samadova 
Idylla Silva Silmarovi Ferreira
Parvin Saljoughi
Wezile Harmans
Eva Meyer-Keller
HartmannMüller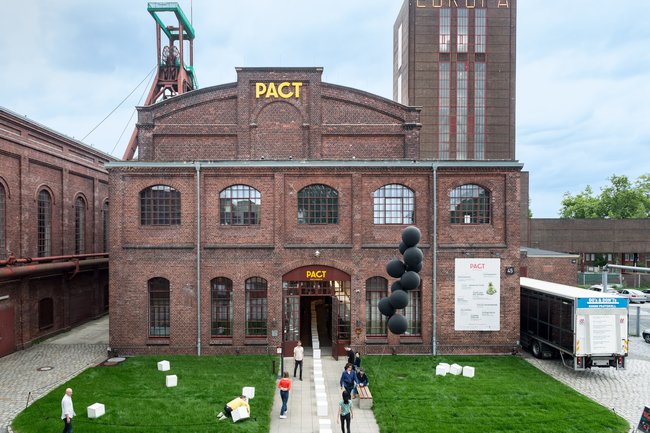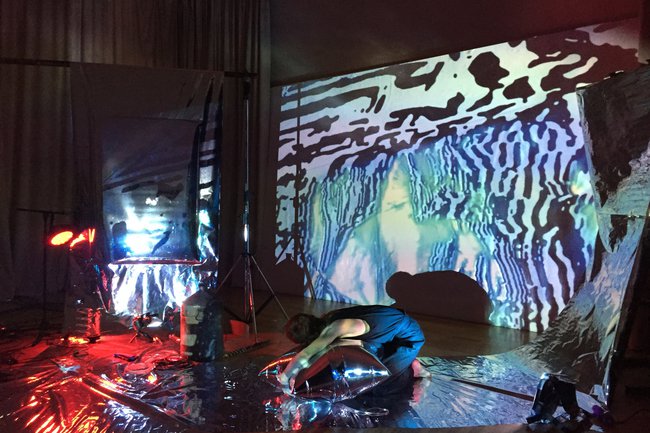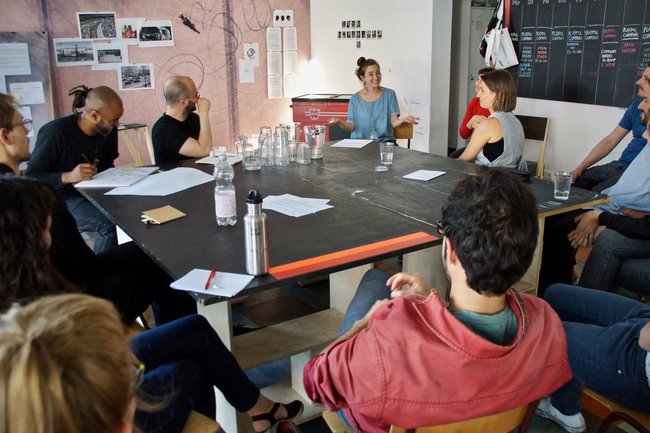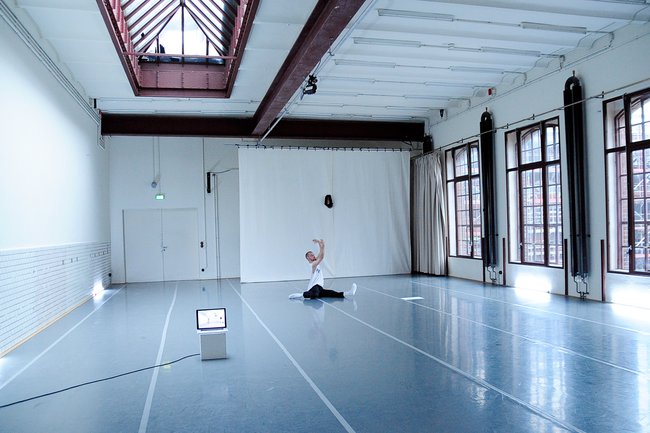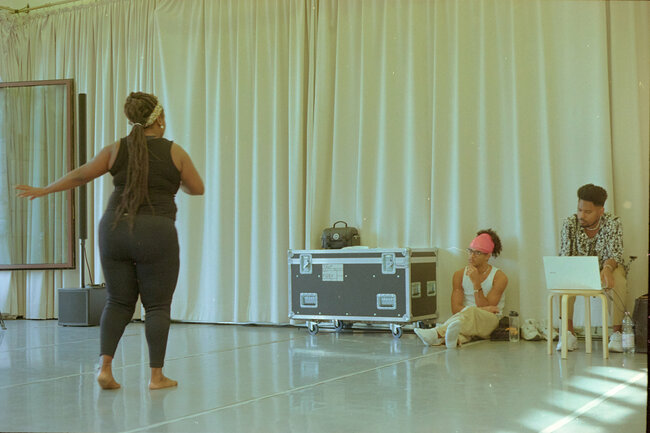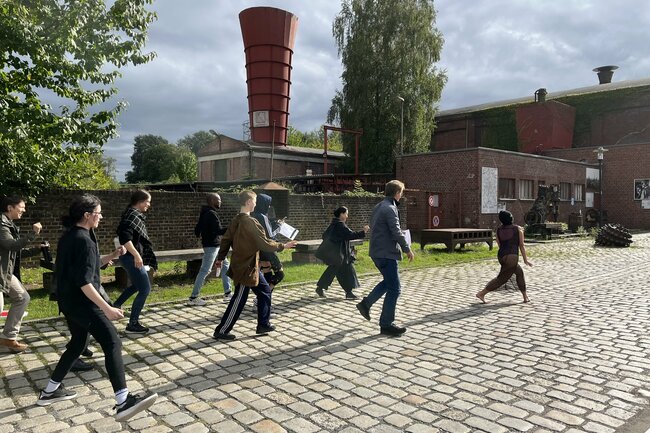 Residencies 2021
January - July
Marie-Lena Kaiser
Sprungbrett (Igor Meneses Sousa, Paula Pau)
Raymond Liew Jin Pin
Geumhyung Jeong
Jule Flierl
Karl Van Welden
Verena Brakonier, Josephine Findeisen, Daniel Müller und Greta Granderath
Philipp Gehmacher
Sprungbrett (Joana Kern, Sonja Reischl, Wenta Ghebrehiwet)
Diana Niepce
Riyadhus Shalihin 
Aya Metwalli
Saghar Hosseinpour
August - December 
Viola Luise Barner mit Júlia Maia, Lydia Tesfai, Joëlle Karfich
Zauri Matikashvili
Kai Er Eng
Total Refusal (Susanna Flock, Leonhard Müllner, Robin Klengel, Michael Stumpf)
Liza Baliasnaja mit Theo Livesey, Christine De Smedt
Association of Black Artists e.V. (Princela Biyaa, Fayo Said, Clémance Garcia-Lindenmeyer, Marny Garcia Mommertz)
Dragana Bulut
Omsk Social Club mit Joey Holder