Performing Arts
Choreographisches Zentrum NRW
Tanzlandschaft Ruhr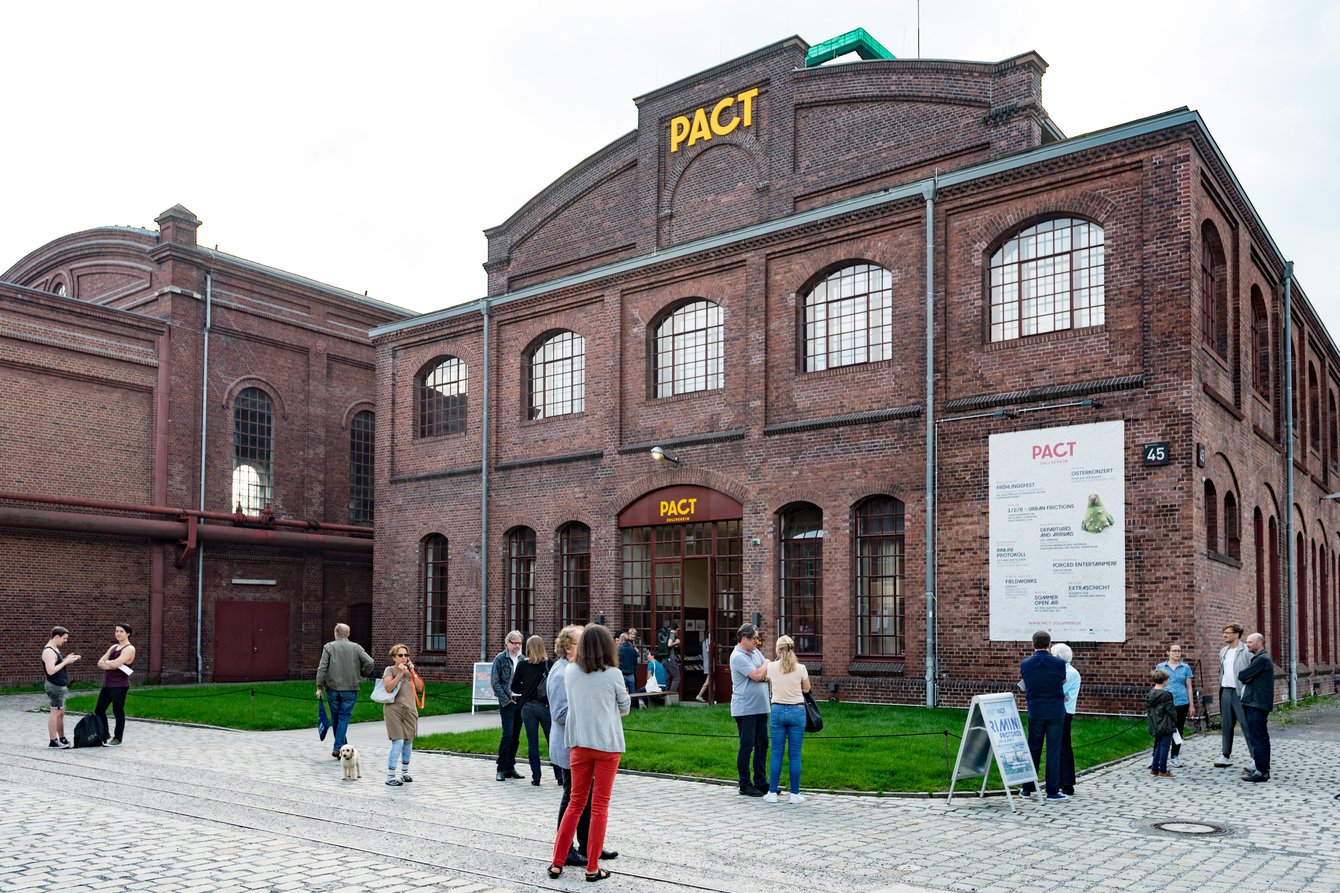 Since it was founded in 2002, PACT Zollverein has clearly positioned itself as an initiator, catalyst and venue for seminal developments in the fields of dance, performance, theatre, media and art at the interface of science, technology and society. 
Situated in the heart of the Ruhr District, the house boasts a nationwide unique working structure which consolidates three key areas of activity addressing regional, national and international social and cultural interests which all contribute to the standing and appreciation of dance and performance as independent art forms:
In its residency programme, which is open to artists from around the world, PACT operates as an artists' centre offering space for concentrated working processes.
Under the rubric platform, it initiates exchanges between artists, academics and students from diverse disciplines and promotes critical dialogue and reflection on artistic methodologies and findings. Its third main focus is on presenting an innovative and high calibre stage programme featuring premieres, co-productions and guest performances. In addition, it engages in broad ranging projects concerned with urban living, the role and impact of urban space on communities and the development of collective models and approaches to shaping urban society. 
Rather than seeking immediate results, PACT's work is primarily laid out to make lasting provisions for a plurality of different possible models. It is characteristic of PACT's concept that all areas of activity are closely linked and mutually enriching. Under the roof of the former pithead bath at the Zollverein colliery, PACT has created a space for lively encounters and exchange between actions, experience and theoretical discourse which supports and forges long term co-operative practices and partnerships.
Stage
As an international venue for contemporary arts, PACT Zollverein produces and co-produces dance and performance productions. The house enjoys established ongoing creative working relationships with numerous artists and companies who regularly develop and premiere their work here. In addition to this, PACT Zollverein also presents outstanding regional and international guest performances on its two stages and frequently uses all kinds of alternative niches and spaces throughout the building for performances, exhibitions and installations. In this way, and by consistently showing works by younger as well as major established names, PACT Zollverein presents its audience with the widest possible range of artistic signatures.
Artists' Centre
PACT Zollverein is first and foremost an artists' centre. The residency programme, open to artists from around the world, is at the heart of PACT Zollverein's day to day work. Every year up to 30 artistic teams research, rehearse and produce work here for varying periods of time. Shaped to suit individual needs, residencies are available throughout the year and include rehearsal space and local accommodation as well as administrative and technical support from PACT's team.
Platform
PACT Zollverein's research and development formats offer students, artists, researchers, practitioners and academics from different disciplines diverse chances to involve themselves in temporary working and learning communities and situations. PACT Zollverein is a versatile, open and communicative setting which can transform from a theatre to a cinema, to a seminar venue, a late night bar, a gallery, an open air stage or a concert hall. This flexibility, in combination with professional support resources, makes it an unrivalled location for artists from the region and around the world to investigate, test and question artistic strategies and practices.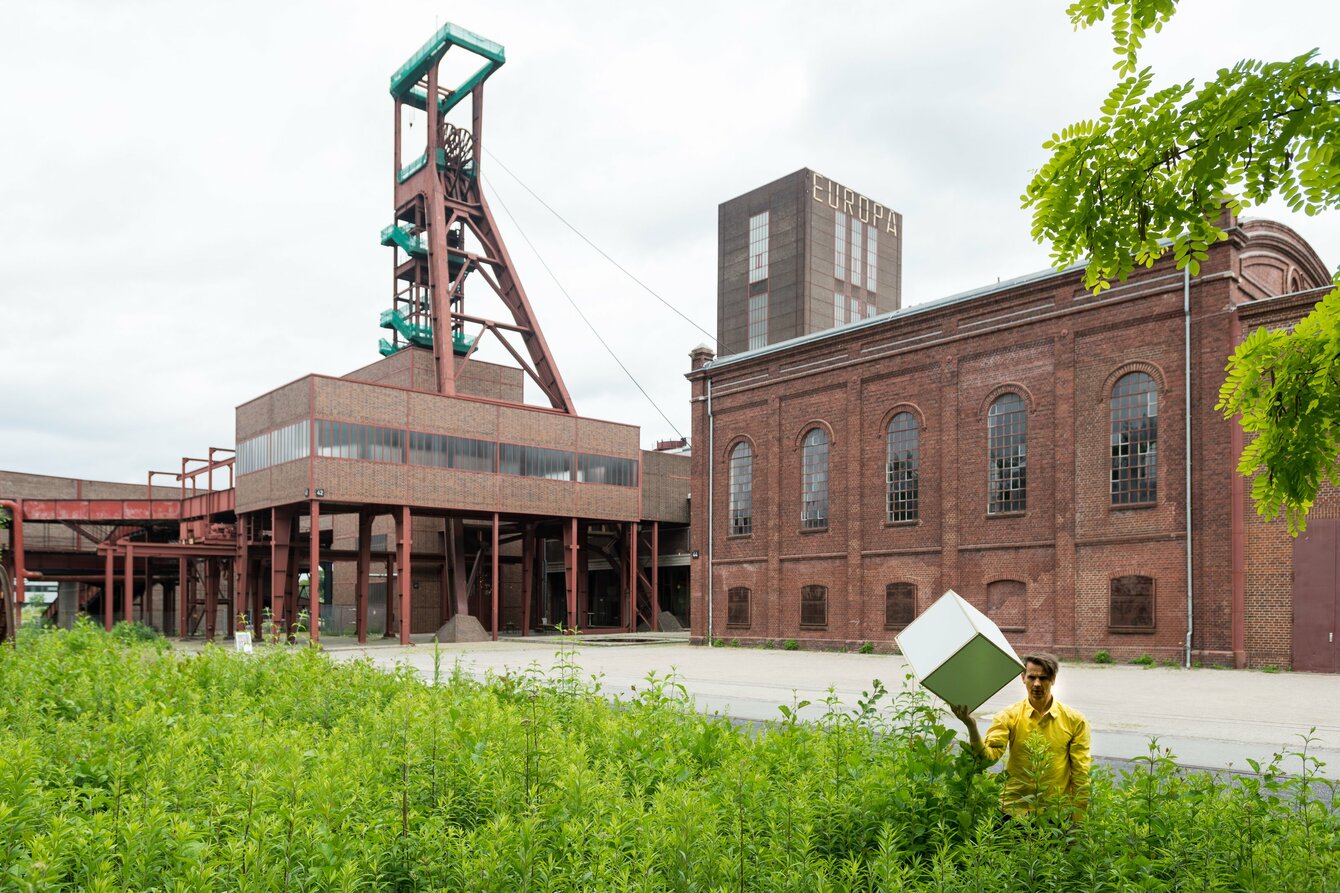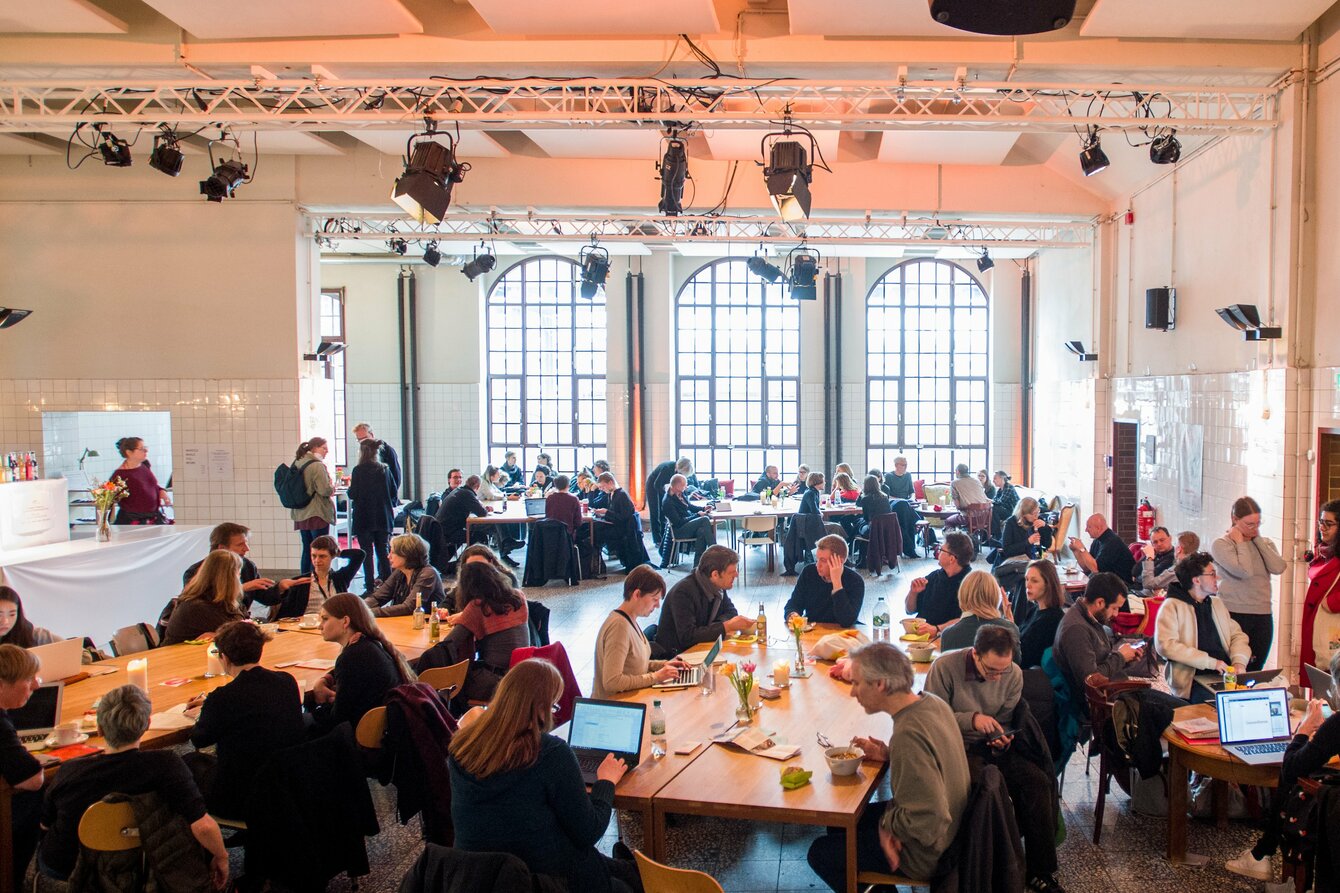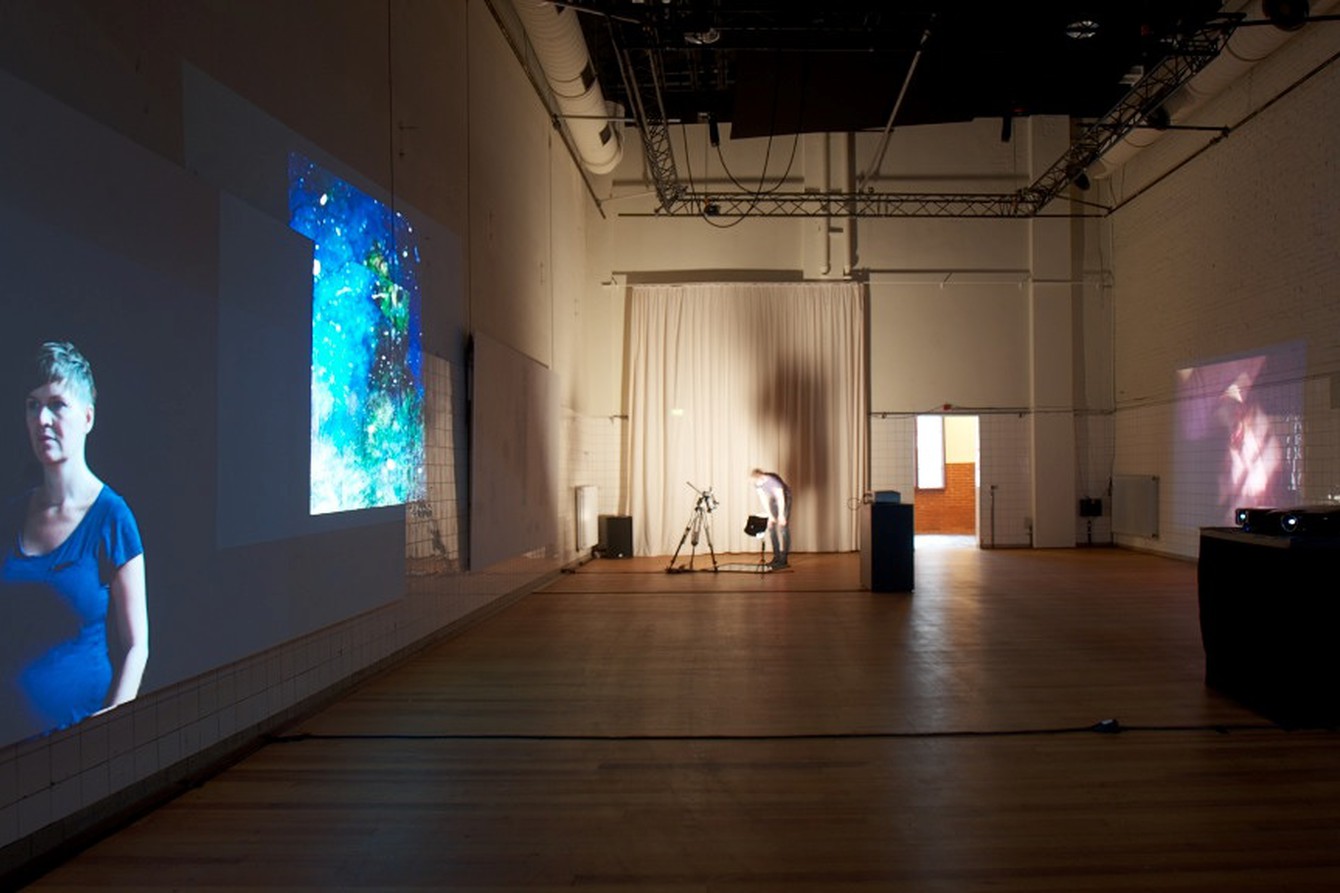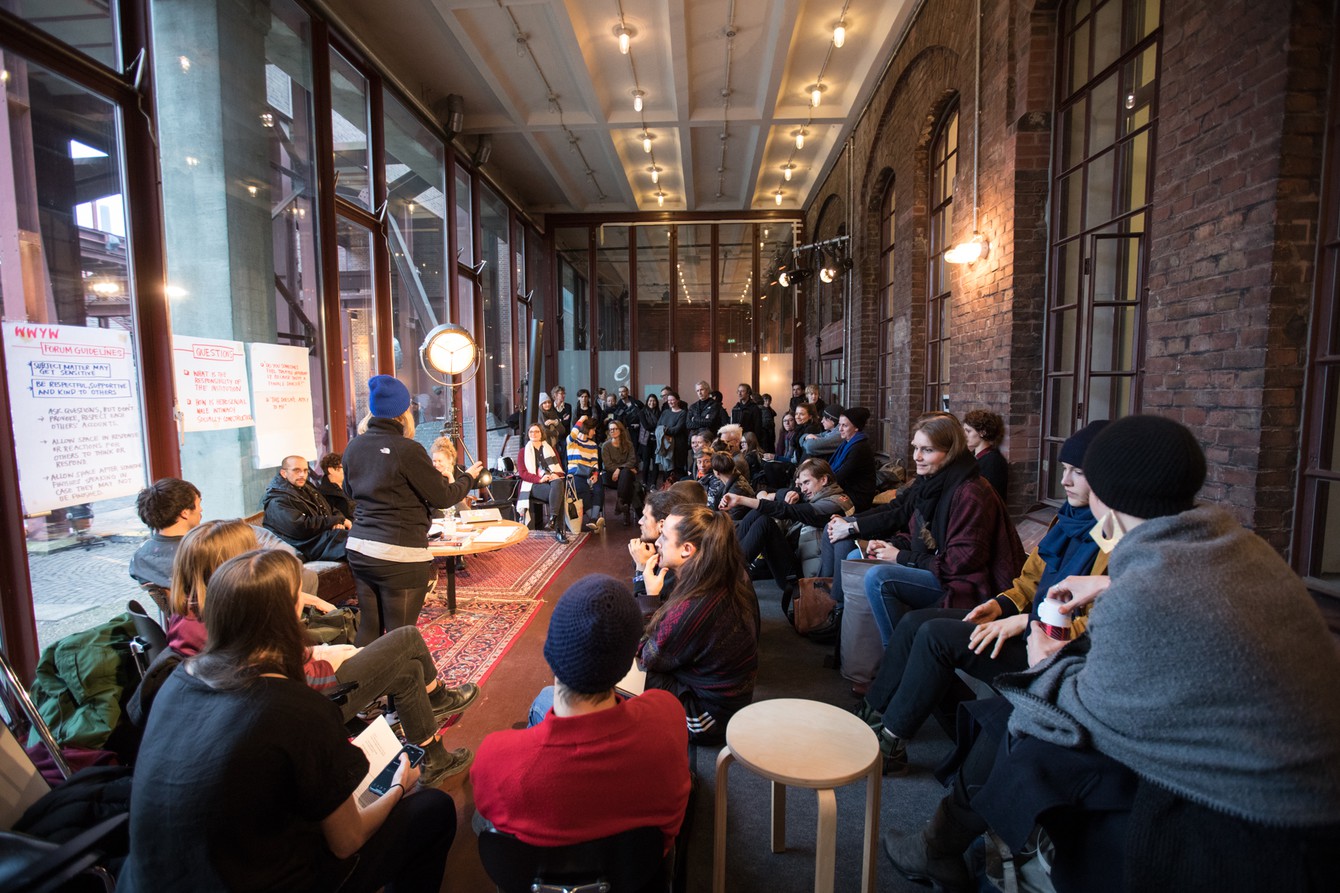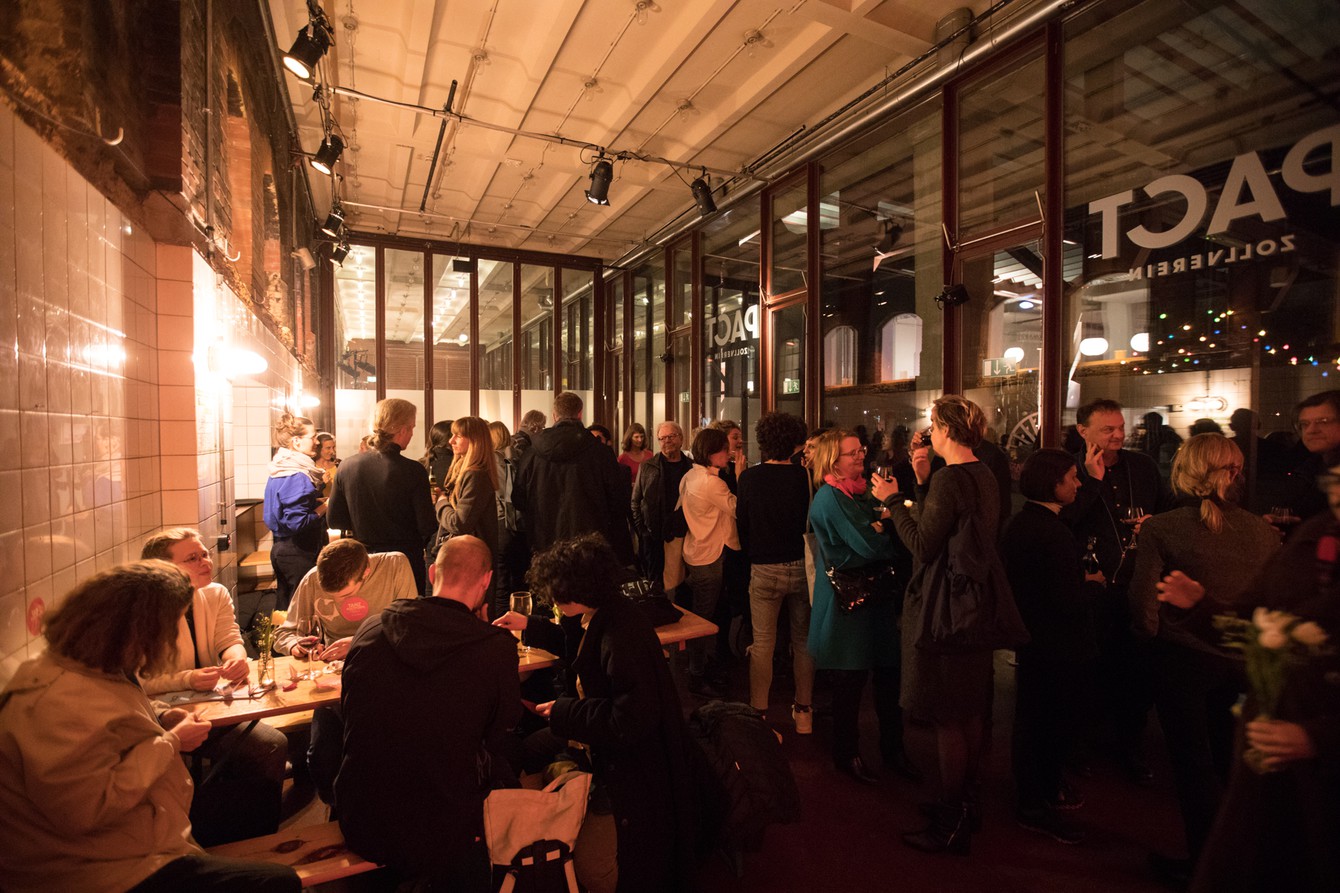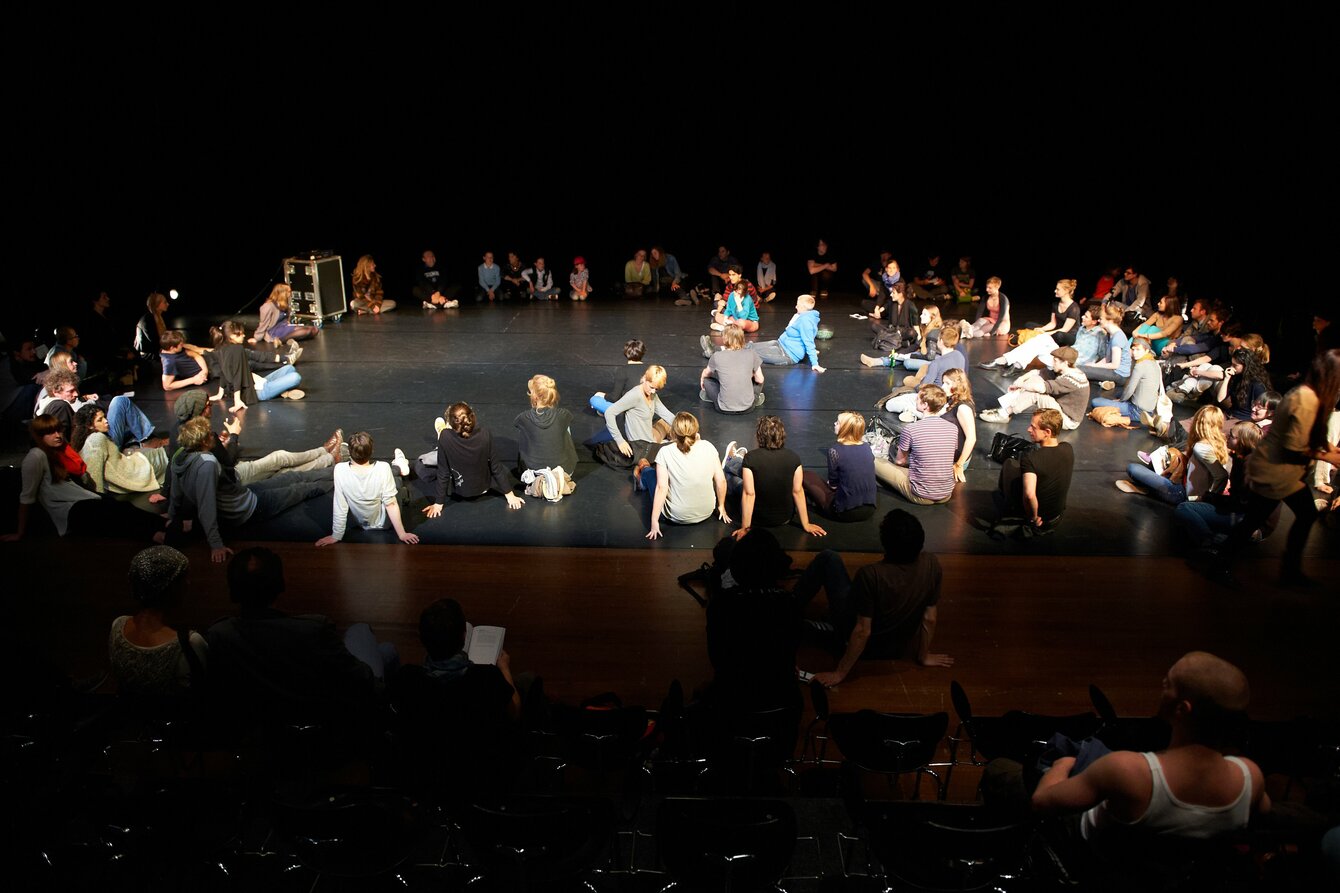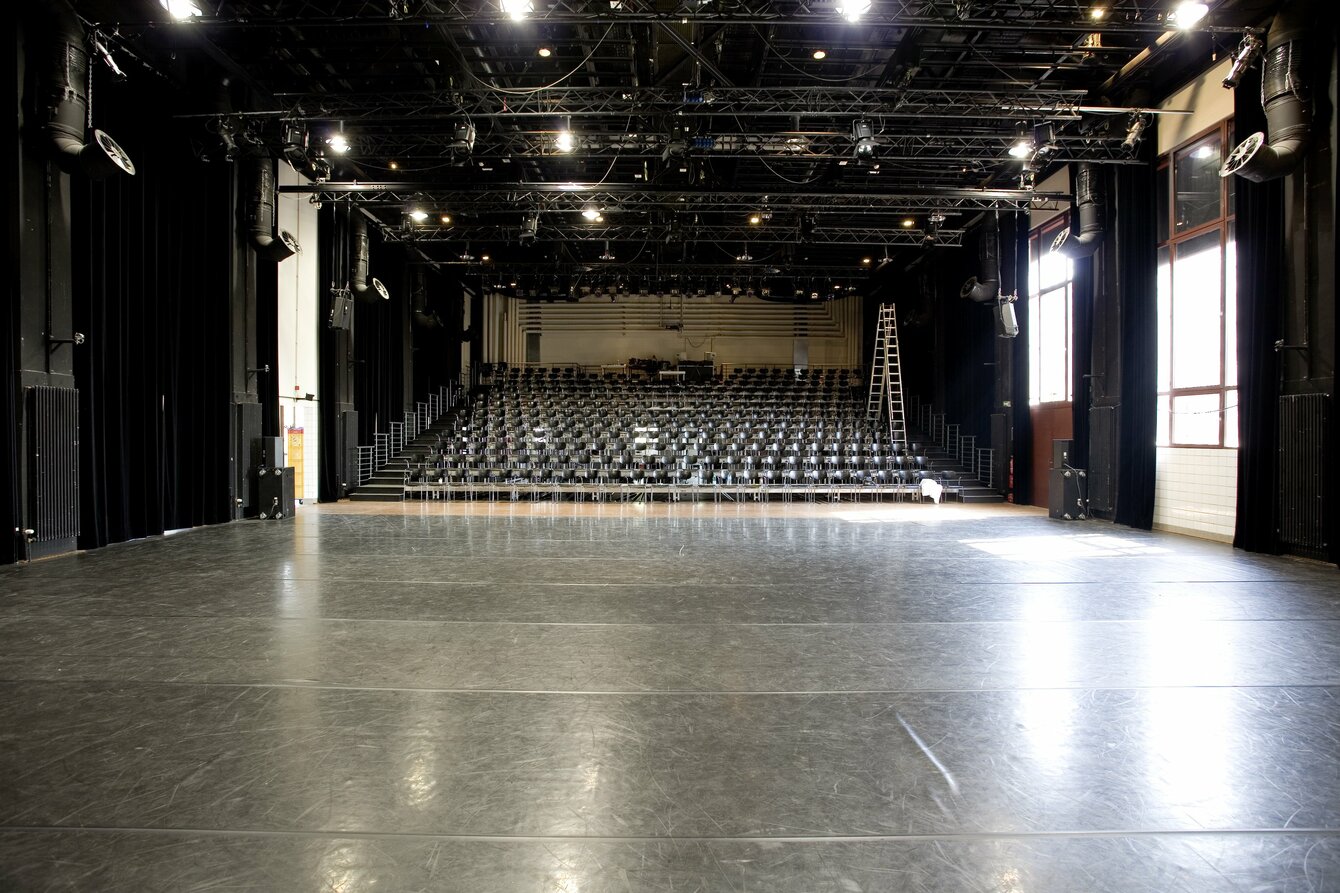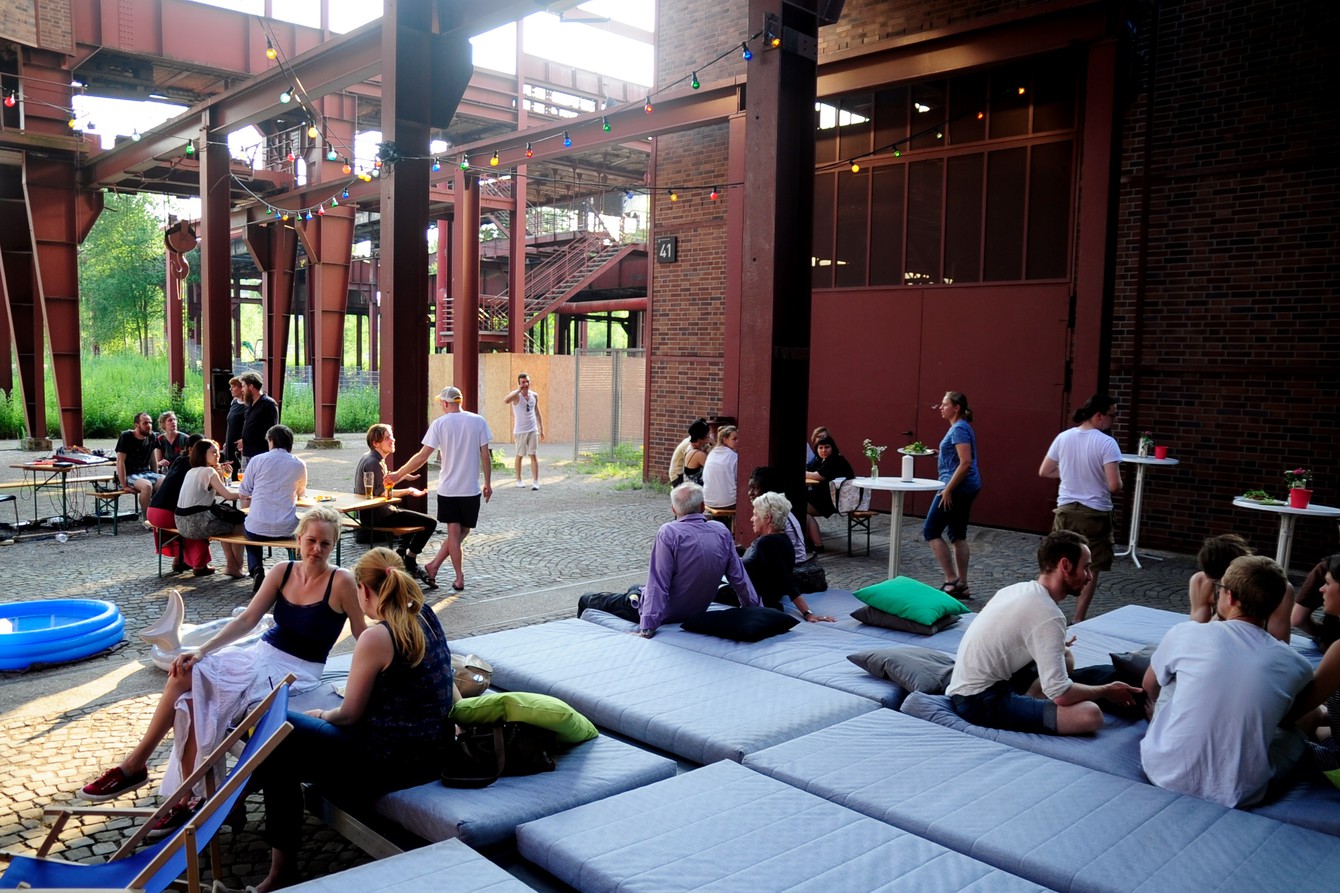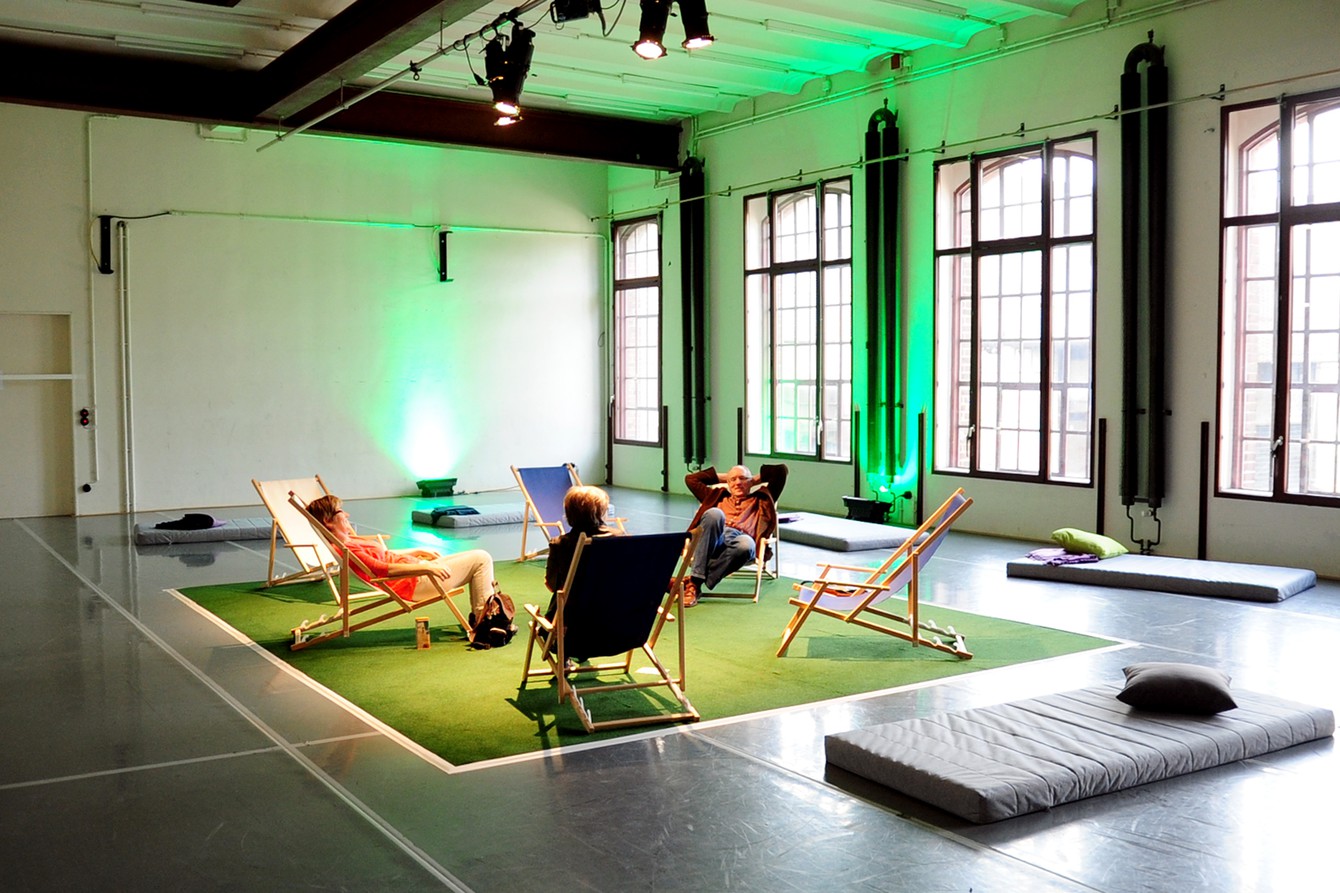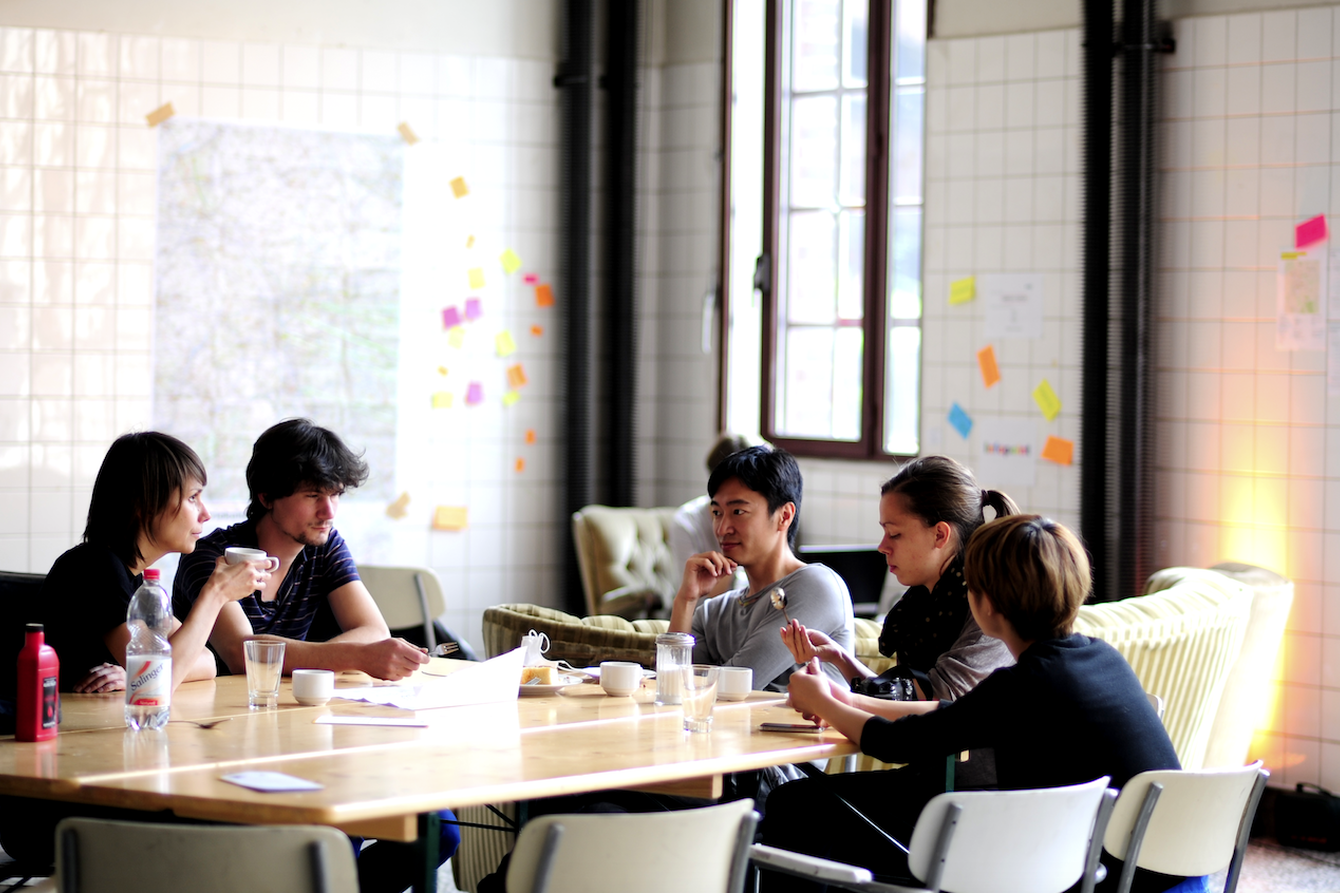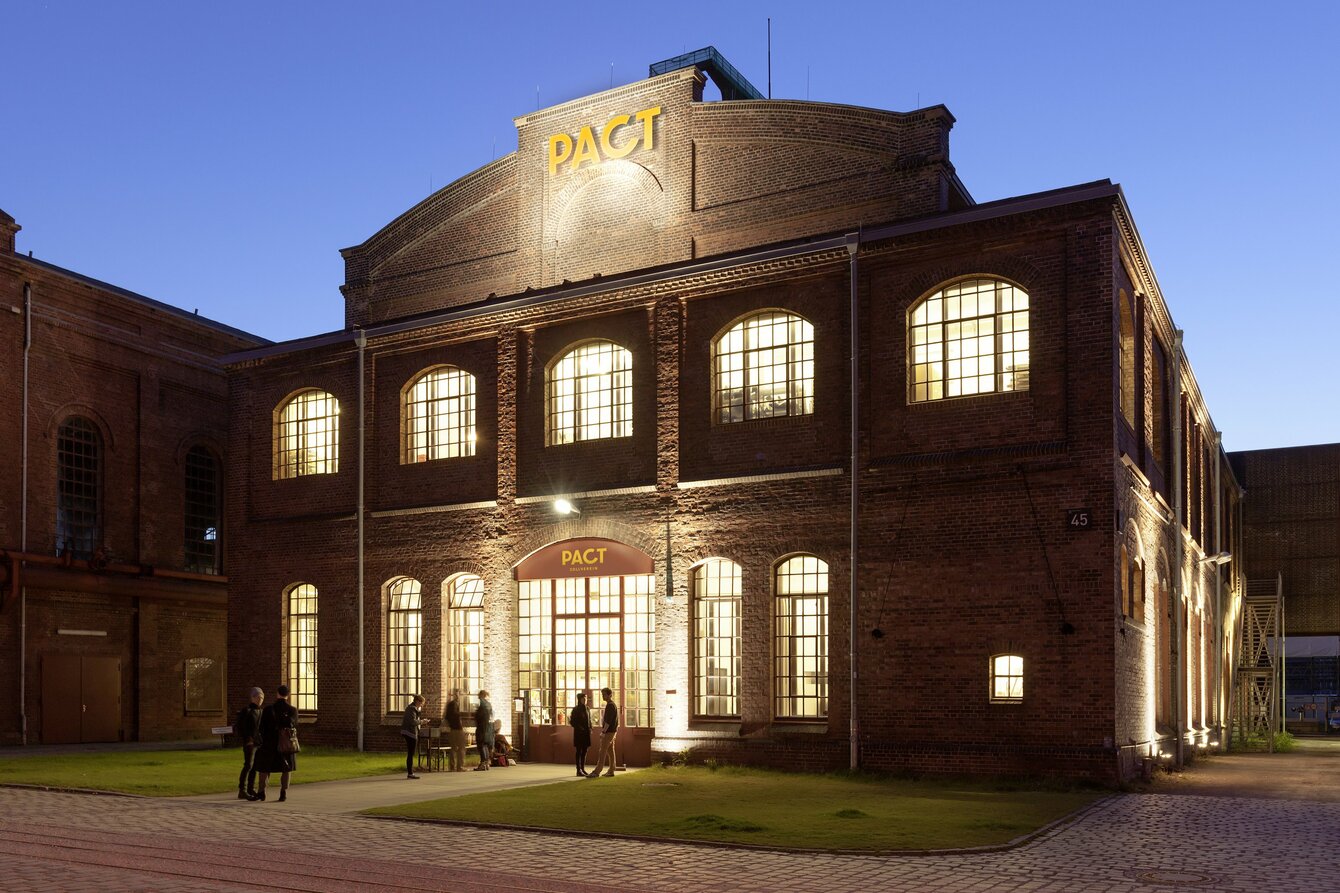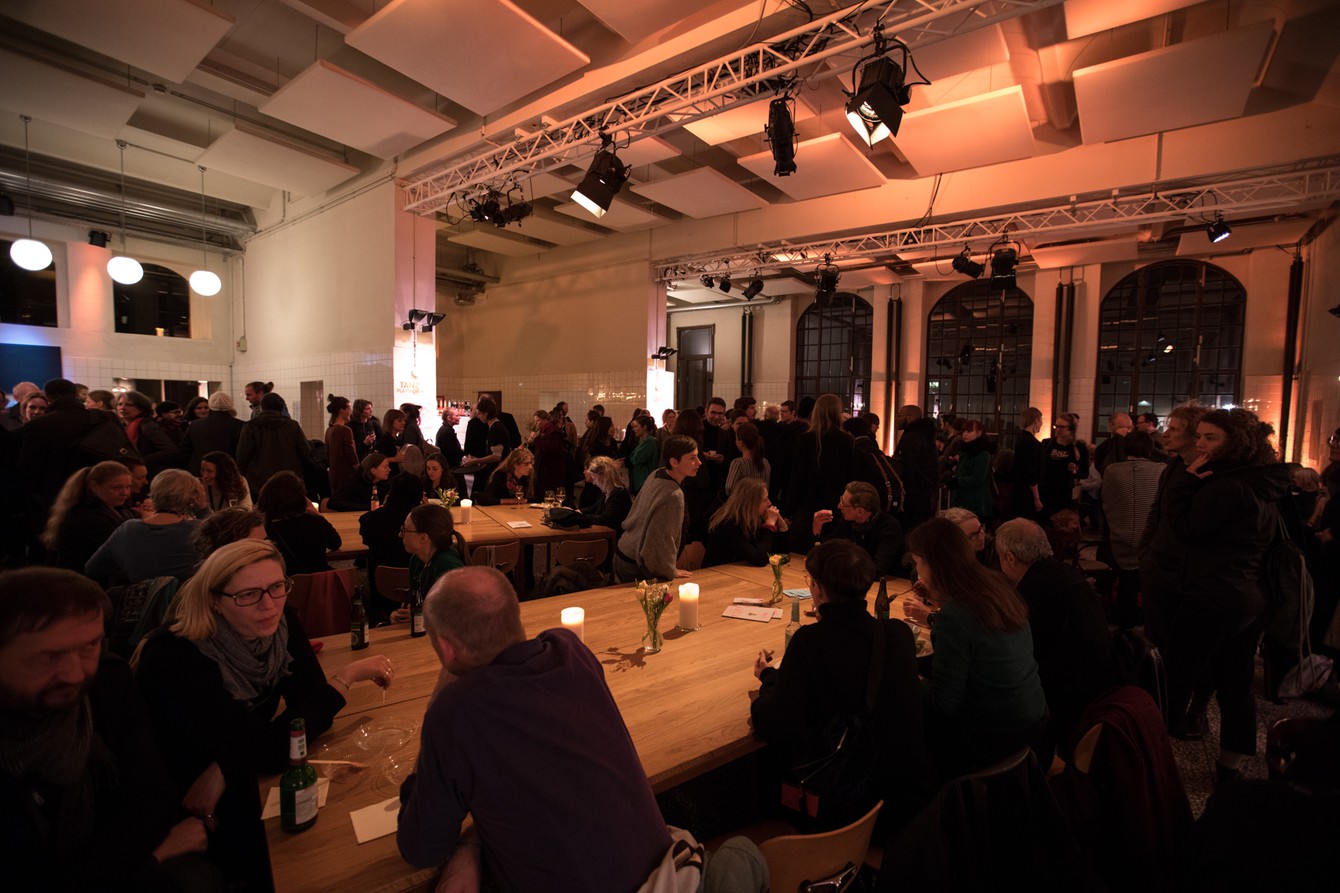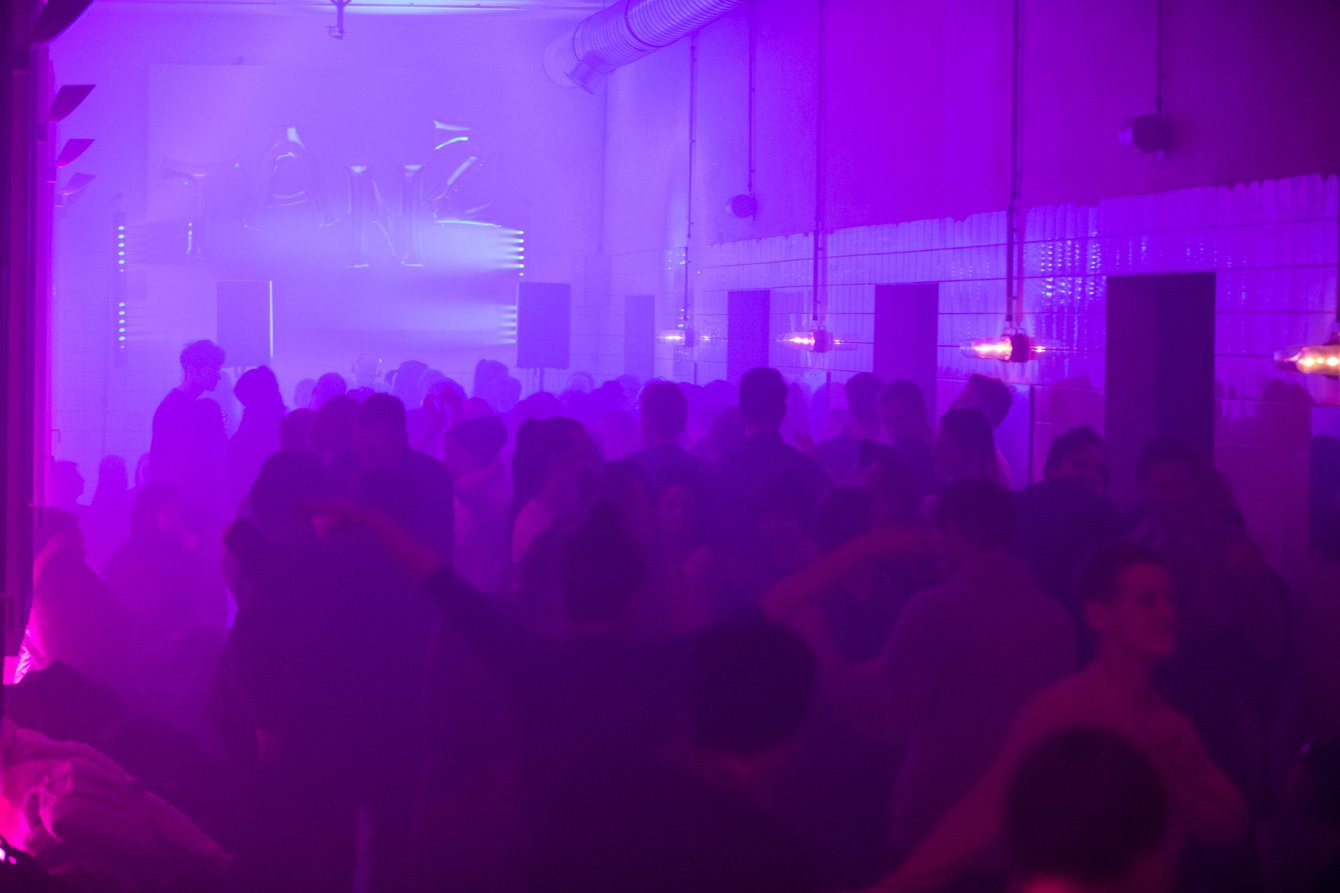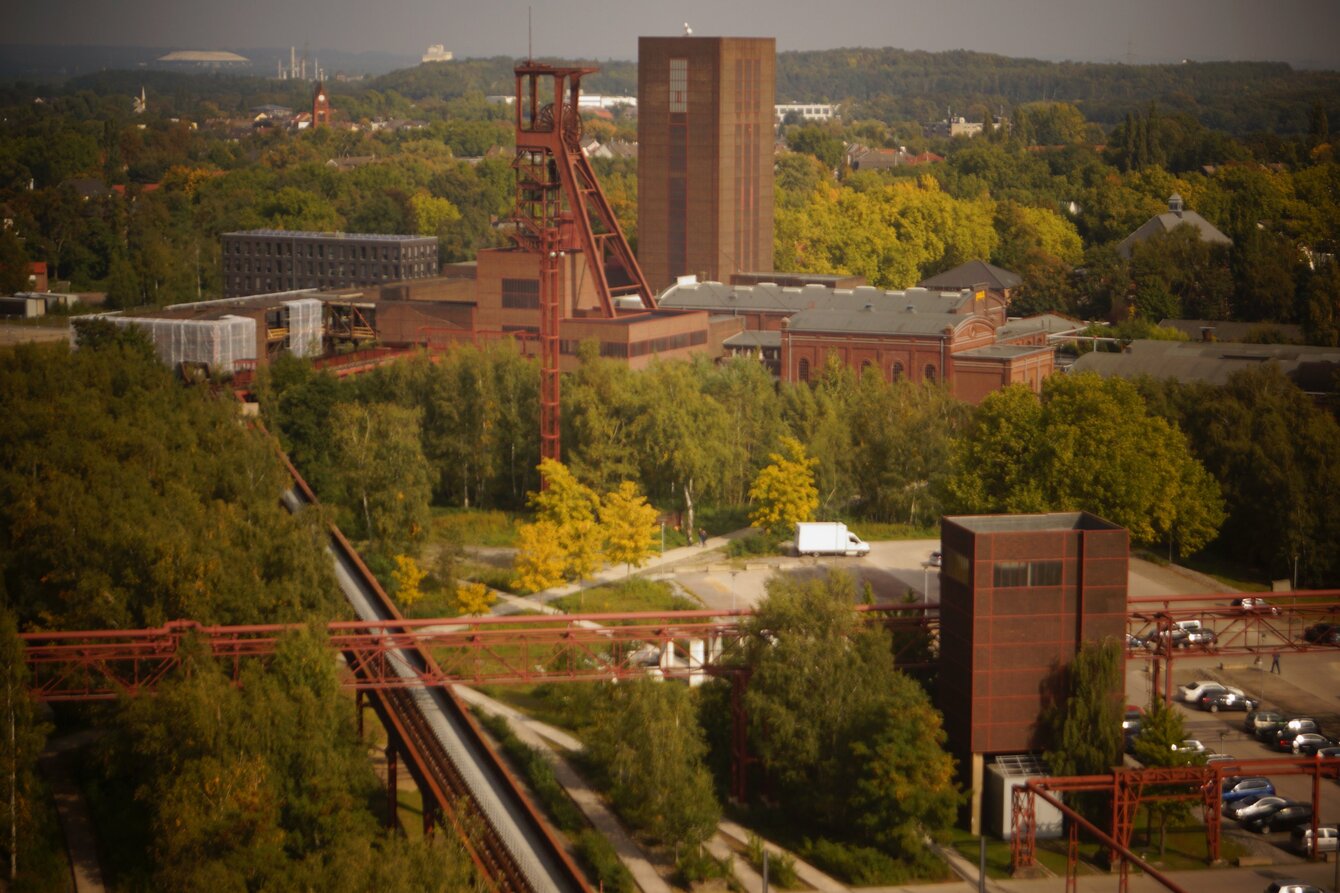 The Tanzlandschaft Ruhr project and the Choreographisches Zentrum NRW institution merged in February 2002 to form an international centre for the performing arts specialising in dance. Located at the former Zollverein colliery site in Essen, the new centre and its programme both stand under the name: PACT Zollverein Performing Arts Choreographisches Zentrum NRW Tanzlandschaft Ruhr.
Choreographisches Zentrum NRW
A regional institution opened since mid 2000, the Choreographisches Zentrum NRW is a unique support enterprise for dance and the arts. Housed in the former colliery shower building, the centre is not only equipped with excellent studio, rehearsal and stage facilities but also offers wide-ranging technical, organisational and administrative resources to regional artists as well as guests and companies from around the world.
Tanzlandschaft Ruhr
is a Kultur Ruhr GmbH project initiated in 1998 that promotes and develops dance in the NRW region and has become a focal point for the arts at a national and international level.
Representatives of the Choreographisches 
Zentrum NRW
The Choreographisches Zentrum NRW is a registered limited company supported by a non-profit making foundation.
Executive Directors of Choreographisches Zentrum NRW Betriebs GmbH:
Stefan Hilterhaus, Janne Terfrüchte
CZ NRW Foundation Board of Governors
Dr. Dietmar Möhler (Chairperson)
Prof. Wolfgang Hufschmidt ✝
(Deputy Chairperson)
Heinrich Böll
Manfred Nettekoven
Prof. Dr. Oliver Scheytt
Dr. Doris Schönwald
Dr. Irene Wiese von Ofen
CZ NRW Foundation Board of Trustees
Dr. Inke Arns (Spokesperson)
Prof. Dr. Thomas Christaller
Prof. Dr. Dietrich Grönemeyer
Prof. Dr. Hans-Thies Lehmann
Prof. Dr. Nikolaus Müller-Schöll
Prof. Dr. Gesa Ziemer
Geschäftsführende Aufgaben der Stiftung CZ NRW
Dirk Hesse
Tanzlandschaft Ruhr
Artistic Director: Stefan Hilterhaus
Funding
PACT Zollverein is a model cultural institution conceived and funded by the region. The partnership, unique in NRW, resourcefully combines flexible project funding with institutional assets.
The house and its personnel are financed by the Ministry for Culture and Science of the State of North Rhine-Westphalia and the City of Essen. The executive directors are Stefan Hilterhaus and Janne Terfrüchte.
Programme content is realised by the Kultur Ruhr GmbH. The artistic director is Stefan Hilterhaus.