WELCOME!
As part of the anniversary celebrations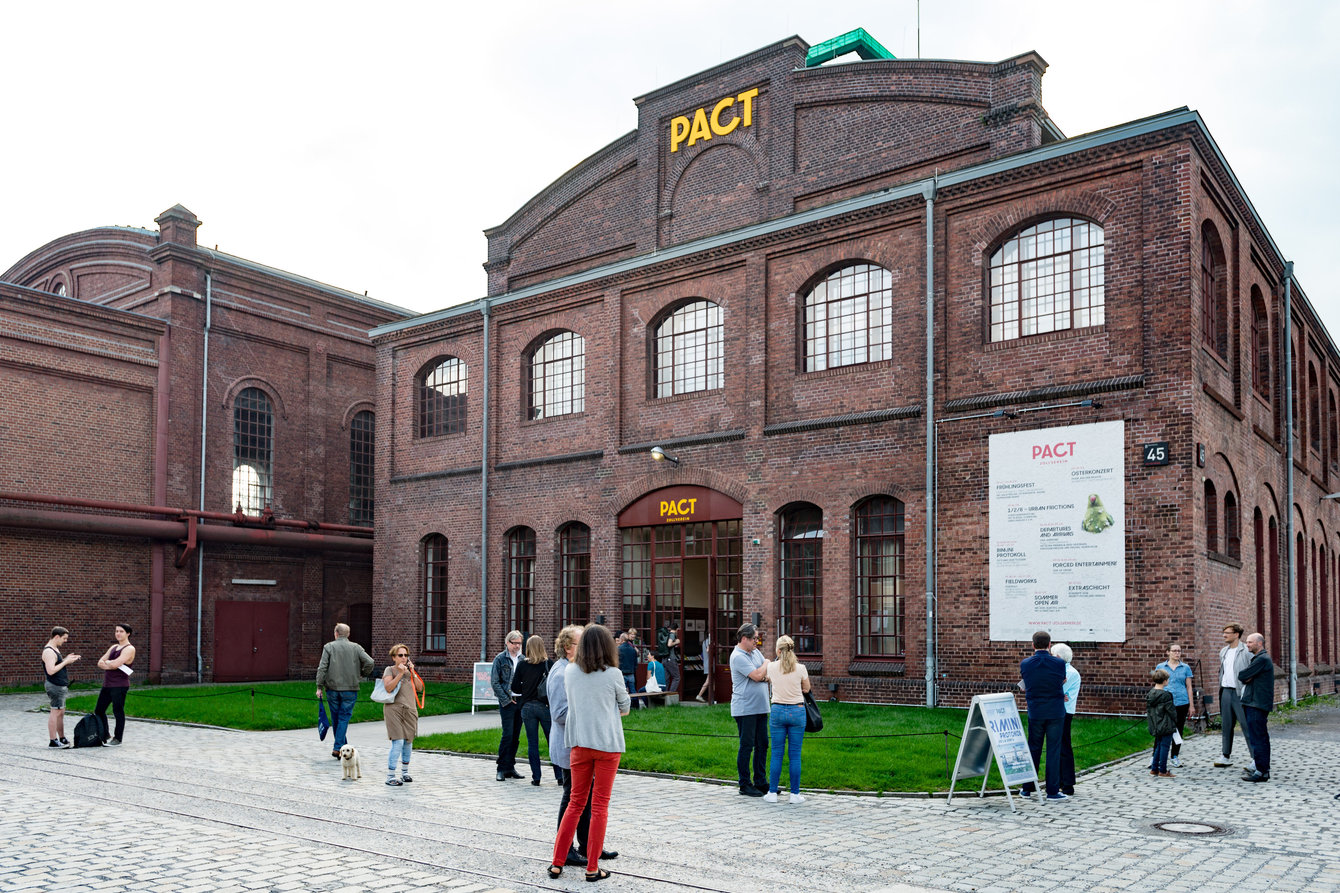 Please note you need to wear a face mask everywhere in the building.
PACT's 20th anniversary celebrations begin! Accompanied by John the Houseband, Dr. Hildegard Kaluza (Ministry of Culture and Science of the State of NRW), Muchtar Al Ghusain (Head of Youth, Education and Culture of the City of Essen), Stefan Hilterhaus (Artistic & excecutive director PACT) and Janne Terfrüchte (excecutive director, PACT) welcome their birthday guests. A three day long programme full of innovative artistic encounters and aesthetic experiences gets underway while a simple phrase invoking both uncertainty and constancy shines down from PACT's façade.