Bündnis internationaler
Produktionshäuser
The Bündnis internationaler Produktionshäuser (International Production Houses Alliance) is among the foremost associations within Germany. FFT Düsseldorf, HAU Hebbel am Ufer (Berlin), HELLERAU – Europäisches Zentrum der Künste (Dresden), Kampnagel (Hamburg), Künstlerhaus Mousonturm (Frankfurt am Main), PACT Zollverein (Essen) and tanzhaus nrw (Düsseldorf) all channel their abilities and experiences as central stakeholders in culture and sociopolitics, bringing international perspectives into a continuous, open and diverse exchange with local artists, local groups of audiences, as well as with diverse urban societies. The Office of the Federal Commissioner for Culture and Media has been supporting the Bündnis internationaler Produktionshäuser with a sum of 12 million since the 2016/17 season, for a total duration of three years.
This support enables the production venues to realise special artistic endeavours together as well as on their respective sites, sometimes spanning several years, and going beyond their customary programmes and practices.
They deal with the economic, social, cultural and ecological urban and global changes in the 21st century, playfully exploring the future of society, theatre, dance and art, exemplarily trying out scenarios of communal living. Furthermore, the venues connect their competency in the ongoing development of advanced means of production in the field of performative art and their far-reaching local and international networks more closely than before.
Tried practices can be further developed and expanded, with an eye towards the future, in this decentralised co-operational model; among them, for example, the possibility of artistic residencies, commissioned works, co-productions and site-specific project development as well as the consolidation, the artistic agency for and strengthening of artistic positions on a trans-regional and international scale and for local contexts. So, the Bündnis has set up, among other things, an academy for freelancing producers, and it is accordingly significantly involved in an occupational area that is gaining in importance.
The current communal project ›Connecting Cities – Das öffentliche Leben‹ (›Connecting Cities – The public life‹) is a cross-venue undertaking, dedicated to the questions and challenges of progressively diversifying, conflict-ridden and disparate urban societies. During the 2017/18 season, international artists in six cities investigate the role of the arts in social change of our local as well as global urban societies, posing the question for their potential in differentiation and articulation of varying designs in thought, for life and the future. In June 2018, the different artistic approaches, experiments and contributions from the six cities will reflect in a joint programme in Berlin.
Supported by the Federal Government Commissioner for Culture and the Media.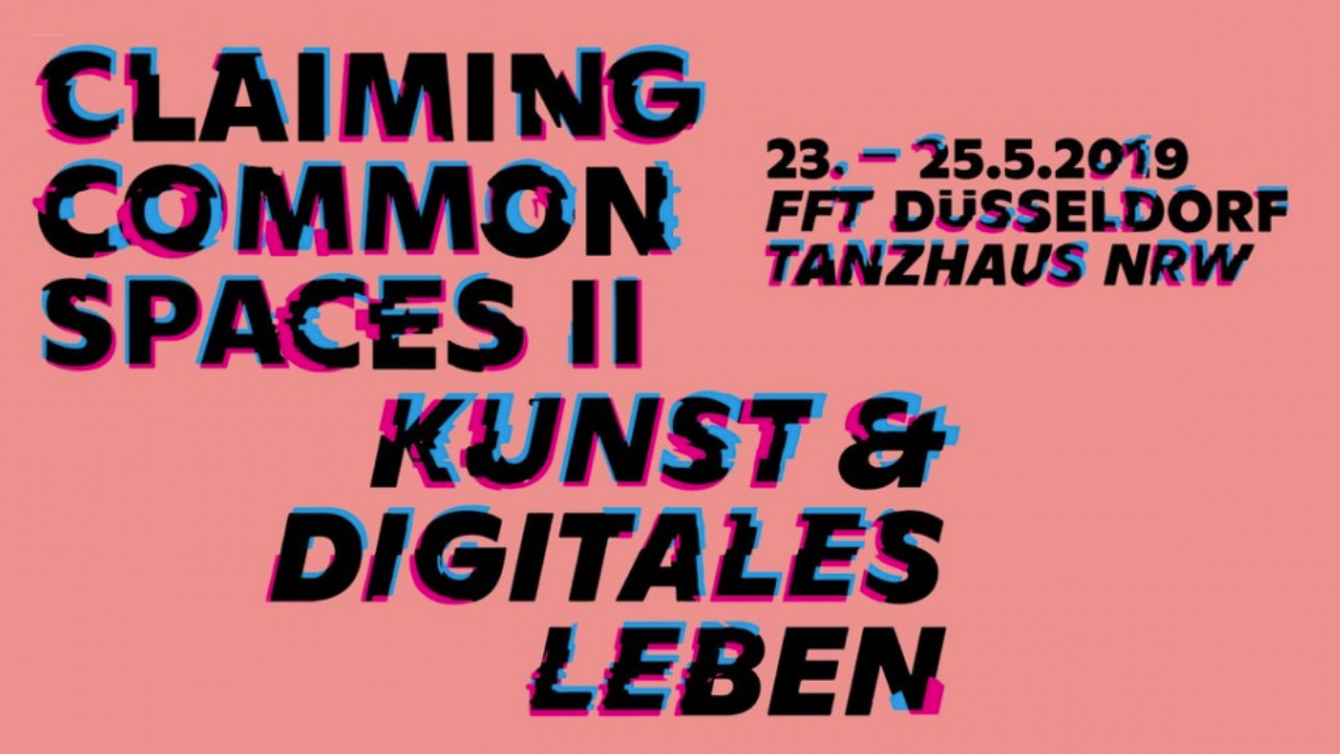 Claiming Common Spaces II (23-25 May in Düsseldorf)
The second edition of Claiming Common Spaces by the Alliance of International Production Houses under the title "Kunst & digitales Leben/Art & Digital Life" will be presented by FFT Düsseldorf and tanzhaus nrw on 23-25 May. The three-day work meeting focusses on the question how digital culture shapes or lives together as well as the conditions for production and reception in the (performative) arts. Digital present and future will be discussed and tested on its potential for participation and critical appropriation, throughout talks, laboratories, workshops and performances.