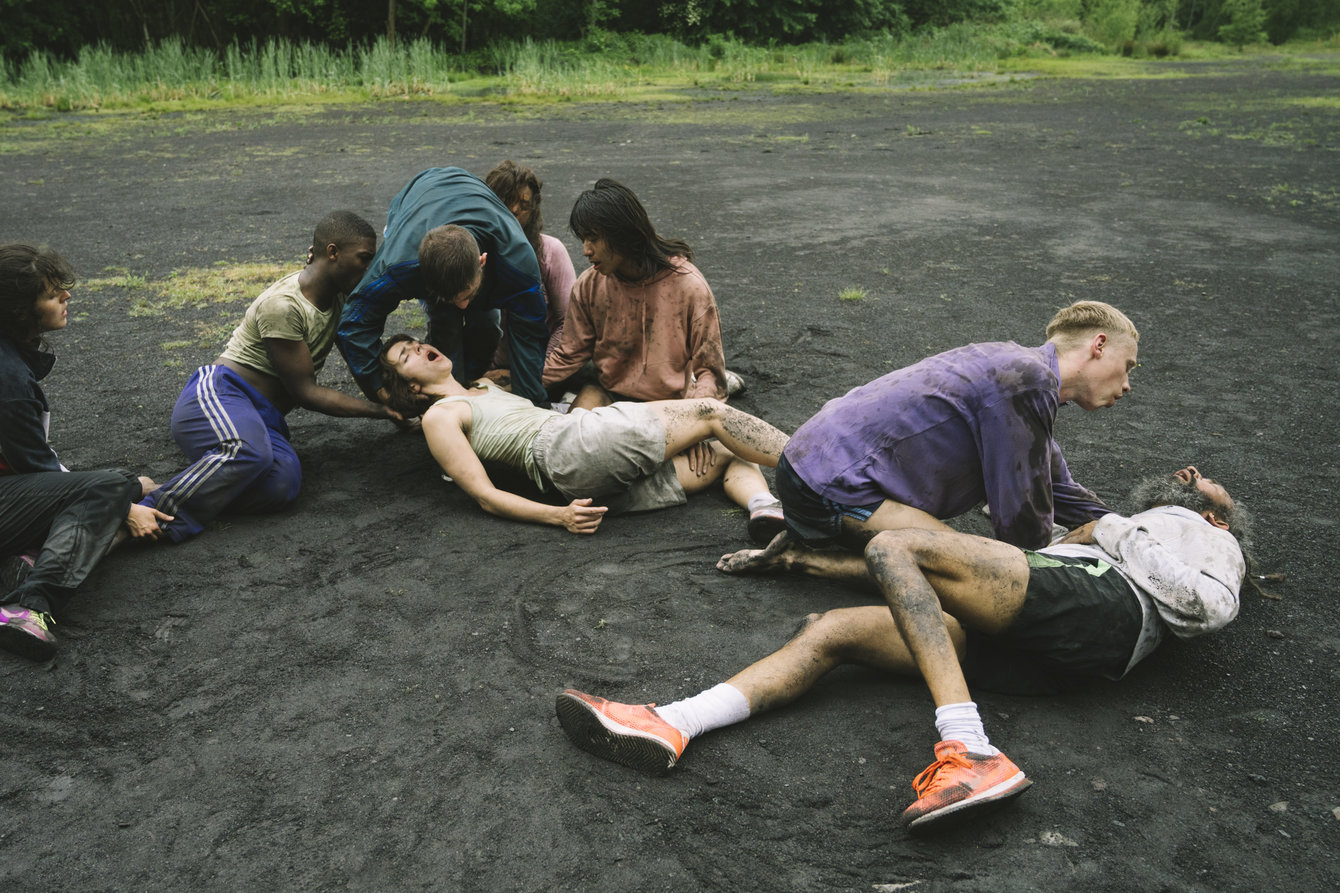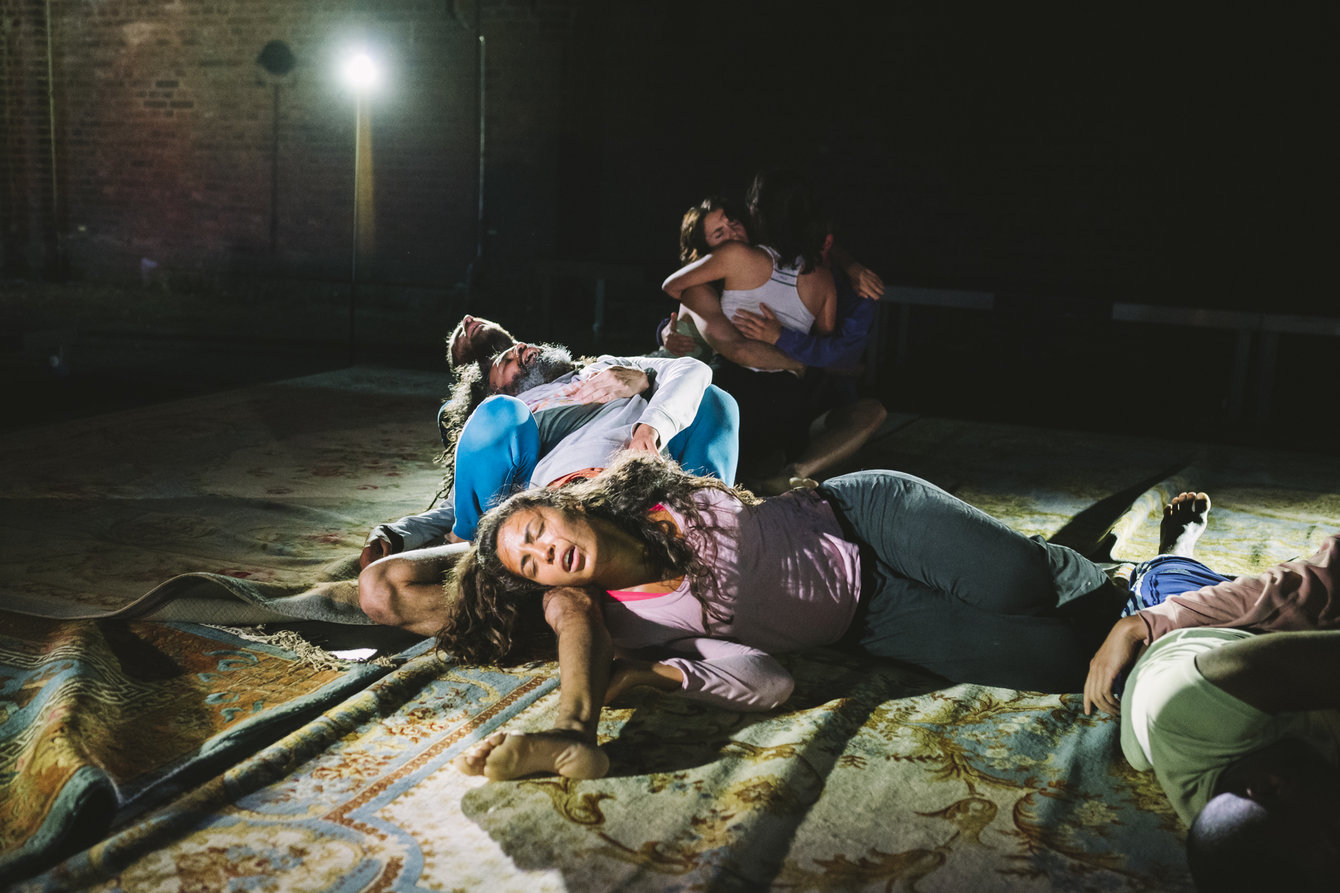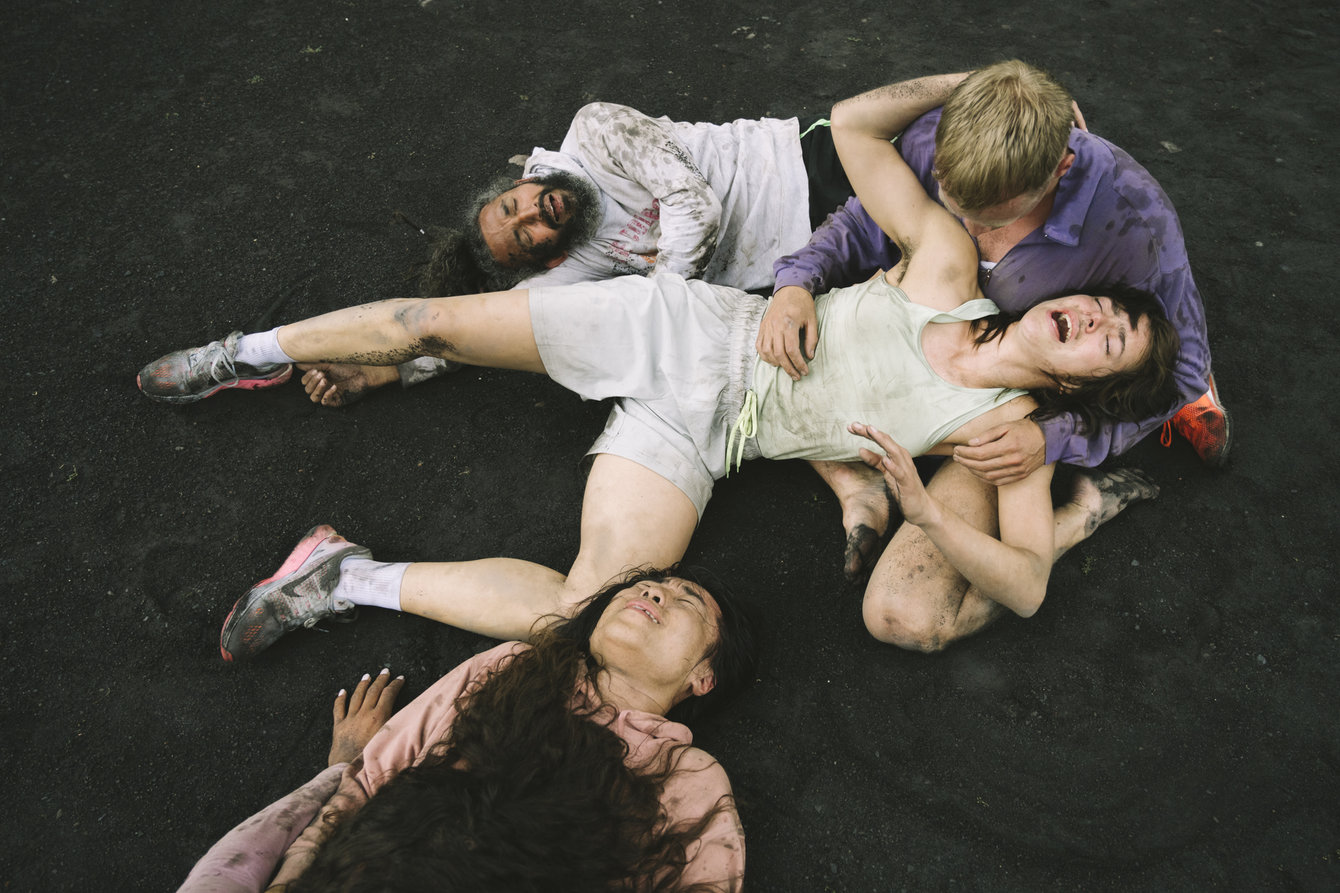 The performance will take place outside on partly uneven forest paths.
Start: PACT entrance
Pay as you wish!
In ›The Patient‹, the limbs of nine performers combine to form a literal sound-body. Within an emotional score of body-made sounds, they seem to merge into a single organism which, at times gently, at times crudely, interacts and releases intense energies that resonate between states of ecstatic trance and plaintive mourning. The sound performance pitches the dancers into a field of tension between nature and culture, between guttural creatureliness and seemingly almost sacral iconographic moments, and thus continues Riepe's performative search for a new stance of the »human creature« within nature.
»The title came about in part during the rehearsal process as the act of producing sound with the bodies of others brings a somehow caring, patient-like quality with it,« explains Riepe. »However, our first working version set in the middle of a forest, gave it a new level of meaning. In conjunction with nature, man himself is also ›The Patient‹. We are destroying the world but ultimately nature will continue to exist when the ›human patient‹ has long since bid farewell to the Earth. ›The Patient‹ is also therefore an appeal for loving care – for ourselves, for each other, but equally for the complex fabric of nature that sustains us.«
Choreography & Concept: Ben J. Riepe
Concept & Development: Jolinus Pape, Leonie Türke, Igor Sousa, Paula Pau
Performance: Luisa Fernanda Alfonso, Wendel Lima, Jolinus Pape, Paula Pau, Angelo Petracca, Sudeep Kumar Puthiyaparambath, Alejandro Russo, Igor Sousa, Tyshea Suggs & Leonie Türke
Choreographic Assistance: Darwin Díaz
Voice Training: Carolina Rüegg
Coordination: Izaskun Abrego
Management/Communication: Nassrah-Alexia Denif
Project Management: Jessica Prestipino
Visual Communication: dasbuero. Puder und Müller
The Patient is supported by: Fonds Darstellende Künste with funds from the Federal Government Commissioner for Culture and the Media, Ministry of Culture and Science of the State of North Rhine-Westphalia, Kunststiftung NRW, Cultural Office of the State Capital Düsseldorf.
Ben J. Riepe is represented by Kunst & Denker Contemporary.