TRACKING TRACES
A foray into the unexpected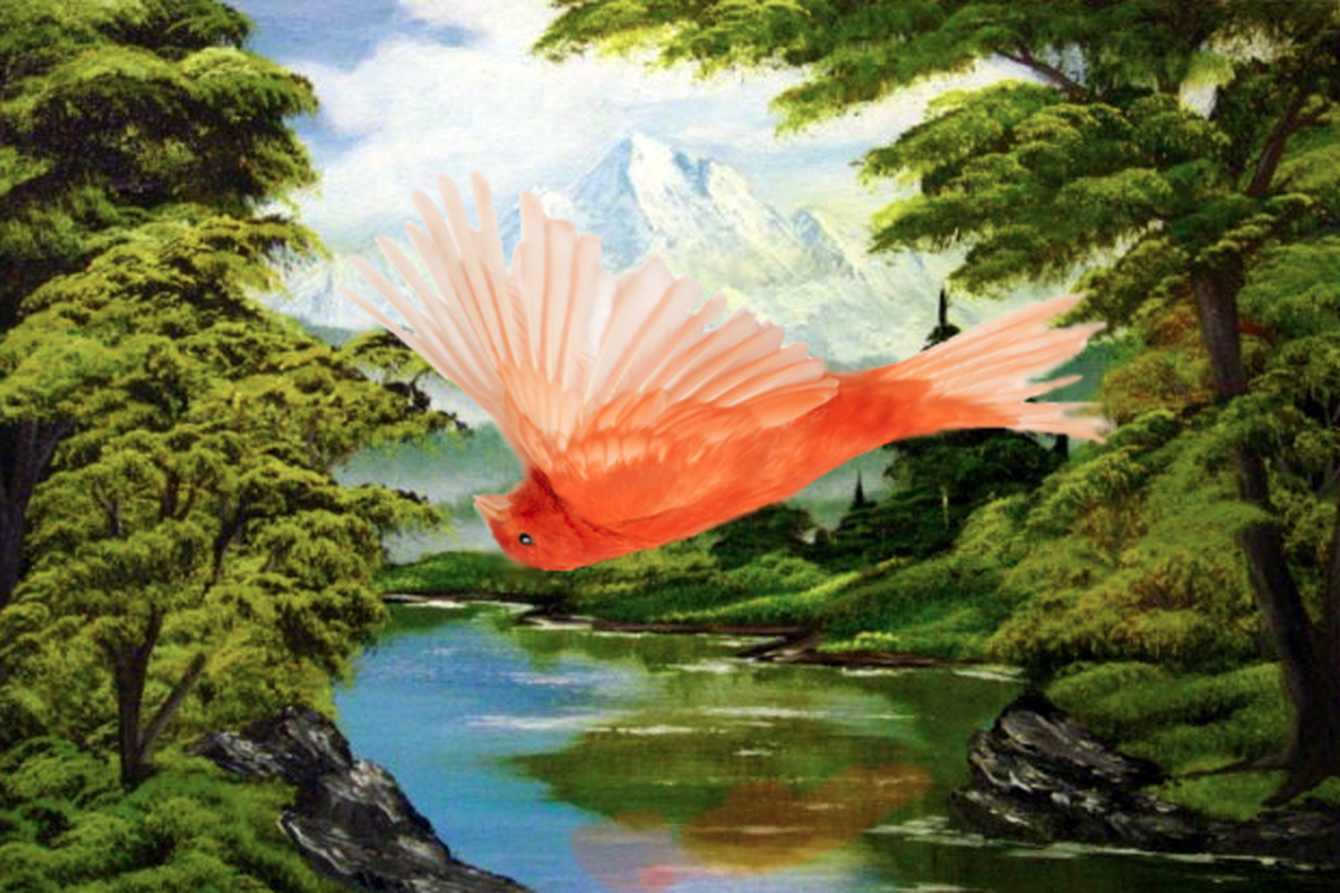 Free admission
The program will take place outside on the Zollverein colliery slagheap. This is located within walking distance from PACT. A map of the site will be available here shortly and on site at the weekend. The slag heap is not barrier-free accessible.
Outside is the new inside! Over the course of three days, PACT invites you to take part in extraordinary foray into the lesser known expanses of the slagheap at the Zollverein Coal Mine Industrial Complex. Whilst strolling through a patch of forest, you may encounter sound installations, performers brandishing powerful symbols and artistic messages posted on trees and old buildings that encourage us to make our own discoveries.
Strange, yet vaguely recognisable sounds can be heard between the treetops – but what could they be? With ›Birds out of Time‹ Dennis Deter and Anja Müller entice us to hone our listening skills and experience familiar voices transformed into the rhythm of human speech. Slowed down tenfold, the light-hearted trills and calls of local birds are sometimes eerie, sometimes longing, sometimes ingenuously funny and so much more than "just" song.
›Softscores‹ by Claire Vivianne Sobottke, Tian Rotteveel and Jared Gradinger is an Invitation to go on a playful ramble and become part, both in body and mind, of wide-ranging situations through encounters with written instructions, poems, questions and ideas from a host of contributing artists that can be discovered amongst tree branches, the metal skeletons of former industrial buildings or perhaps where footpaths fork.
 
Drawing on the innate ability of the human body to fall into rhythm, Maria F. Scaroni's ›Technodrift‹, turns the Zollverein slagheap into an open-air club: Wearing headphones and tuning in on their own devices, people can set out on an incredible sonic walk either together or alone while listening to the same musical track. The track will be streamed live on 13.08. at 17:00 & 19:00 h, as well as on 14. & 15.08. at 13:00, 15:00 & 17:00 h. The access link will be provided on site. Don't forget headphones!
 
A black flag floats in continuous motion. Its movement and the flapping of the fabric become both choreography and sound. Ula Sickle's performance ›Relay‹ draws inspiration from the singular power and fragility of political demonstrations in public space. In a fascinating act of endurance evoking disillusionment and hope, resistance and powerlessness, the performers take on the joint responsibility of keeping the huge solitary black flag floating. Performances will be held on 14. & 15.08. from 13:00 to 17:00 h. 
 
FRI 13.08., 20:00 h

Open air concert with VELOUR
Inspired by jazz, neo-soul, broken beat and hip-hop, the four-piece Essen based band VELOUR exude warm, dreamy, moody sounds full of idiosyncratic twists and calm escapist vocals -  the perfect line up for a summer evening on PACT's terrace. Limited capacity, please reserve your free ticket in advance.
A project within the framework of the Alliance of International Production Houses supported by the Federal Government Commissioner for Culture and the Media.