As part of ›TRACKING TRACES‹

German premiere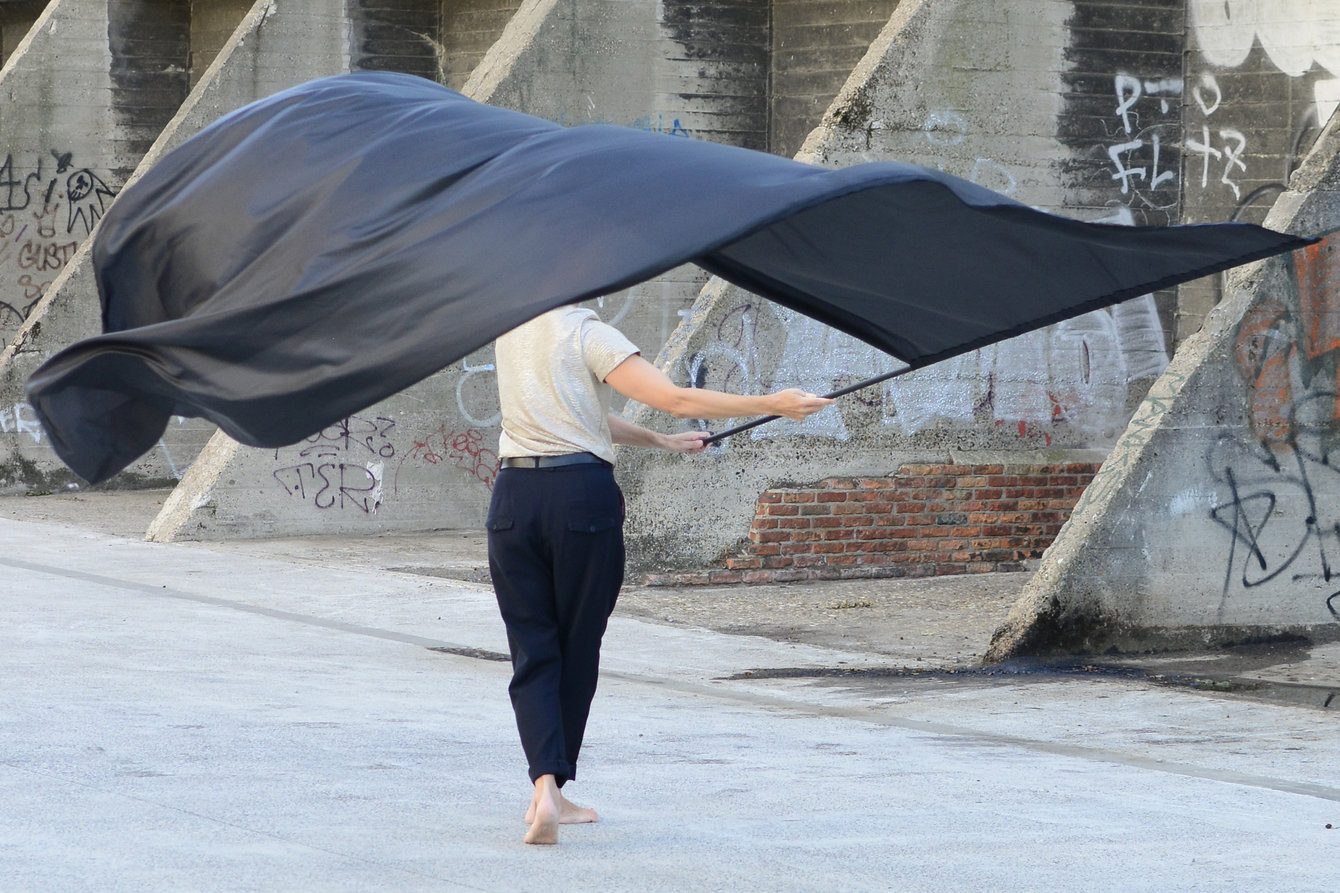 Free admission
The performance will take place outside, admission is free. Please behave according to the corona protection rules and keep an appropriate distance to other visitors.
A black flag floats in continuous motion. The black flag cannot be linked to one particular battle and hence defies easy interpretation. A diverse group of performers relay one another in a fascinating test of endurance. Their movements pass back and forth between inertia and hope, resistance and powerlessness. They each individually take on the responsibility to keep the flag moving, but it is the collective effort required that makes Relay such a powerful symbol.
Concept, performance, choreography: Ula Sickle
Performed by (Essen): Ashley Ho, Nathan Ooms, Ula Sickle

Original cast: Popol Amisi, Liza Baliasnaja, Sidney Barnes, Amanda Barrio Charmelo, Mavi Veloso, Mohamed Toukabri, Nathan Ooms Also performed with: Cherish Menzo, Wei-Da Chen (Vienna), Ashley Ho, Edward Lloyd (Amsterdam), Assana Buaro, Catarina Marcos, Ana Isabel Castro, Jorge Goncalves (Porto) Executive Production: Caravan Production, with the support of Nuit Blanche 2018 & Kunstenwerkplaats Pianofabriek
›Relay (unplugged)‹ is part of the Art Collection of the Flemish Community (Collectie Vlaamse Gemeenschap).


Supported within the framework of the Alliance of International Production Houses by the Federal Government Commissioner for Culture and the Media.