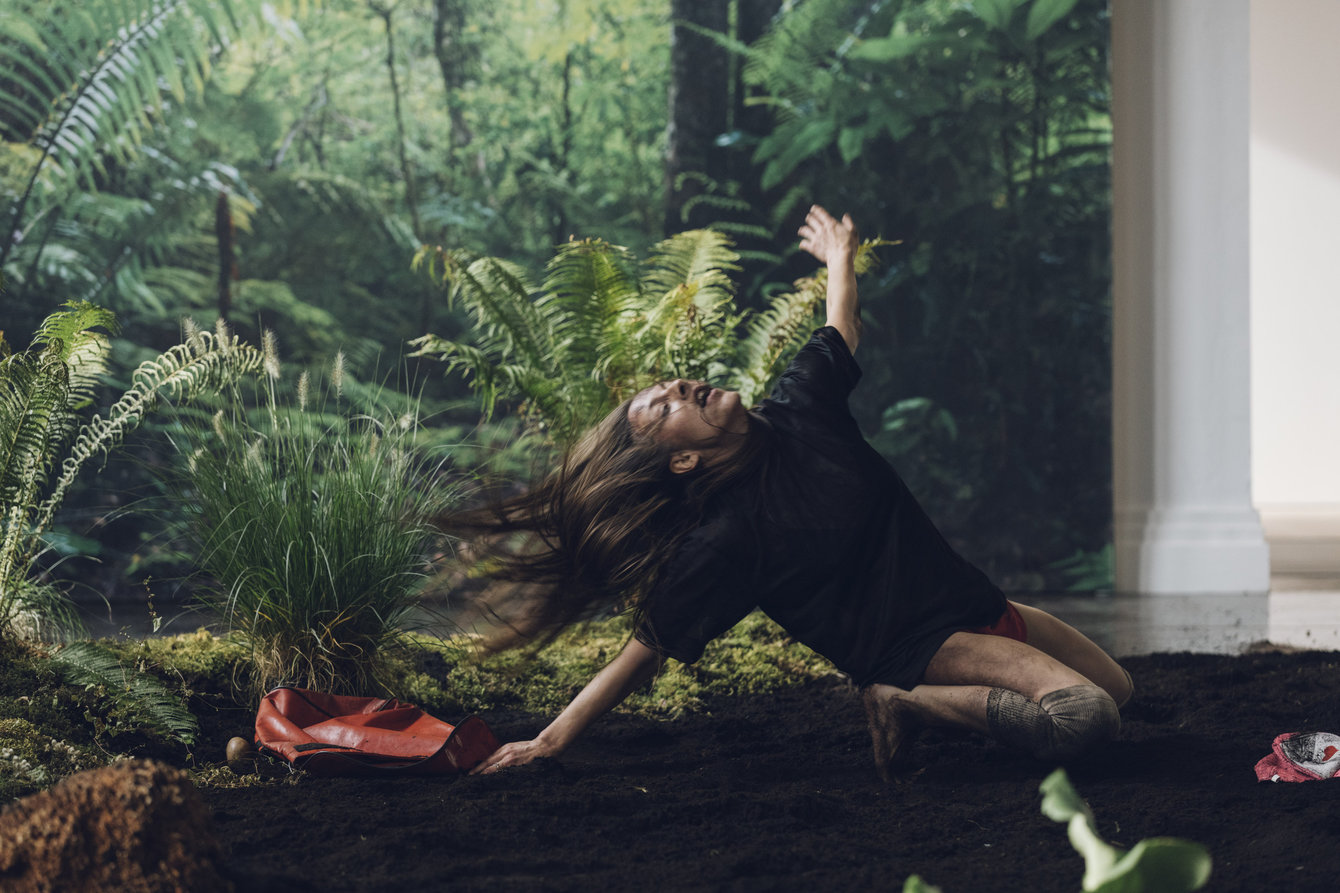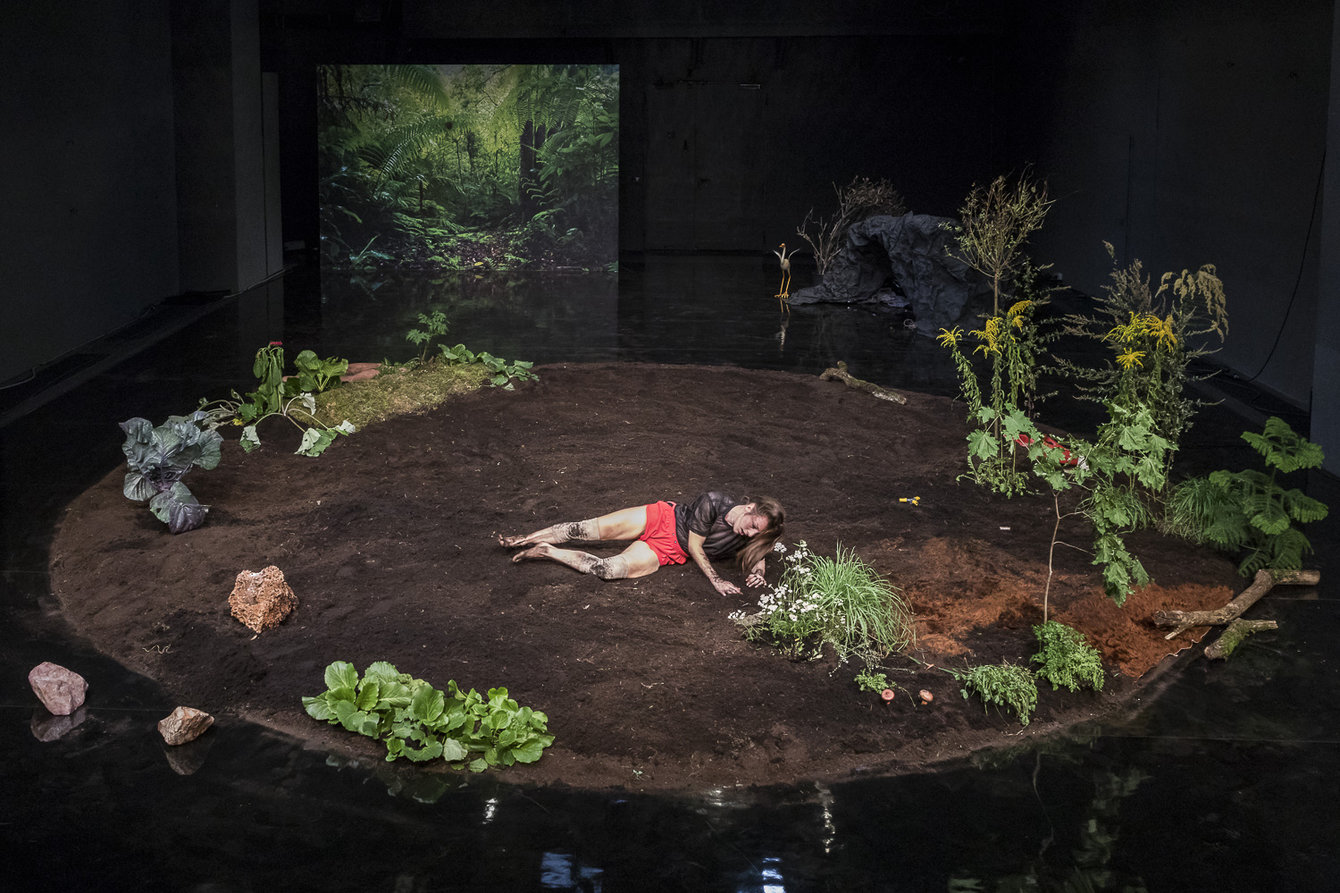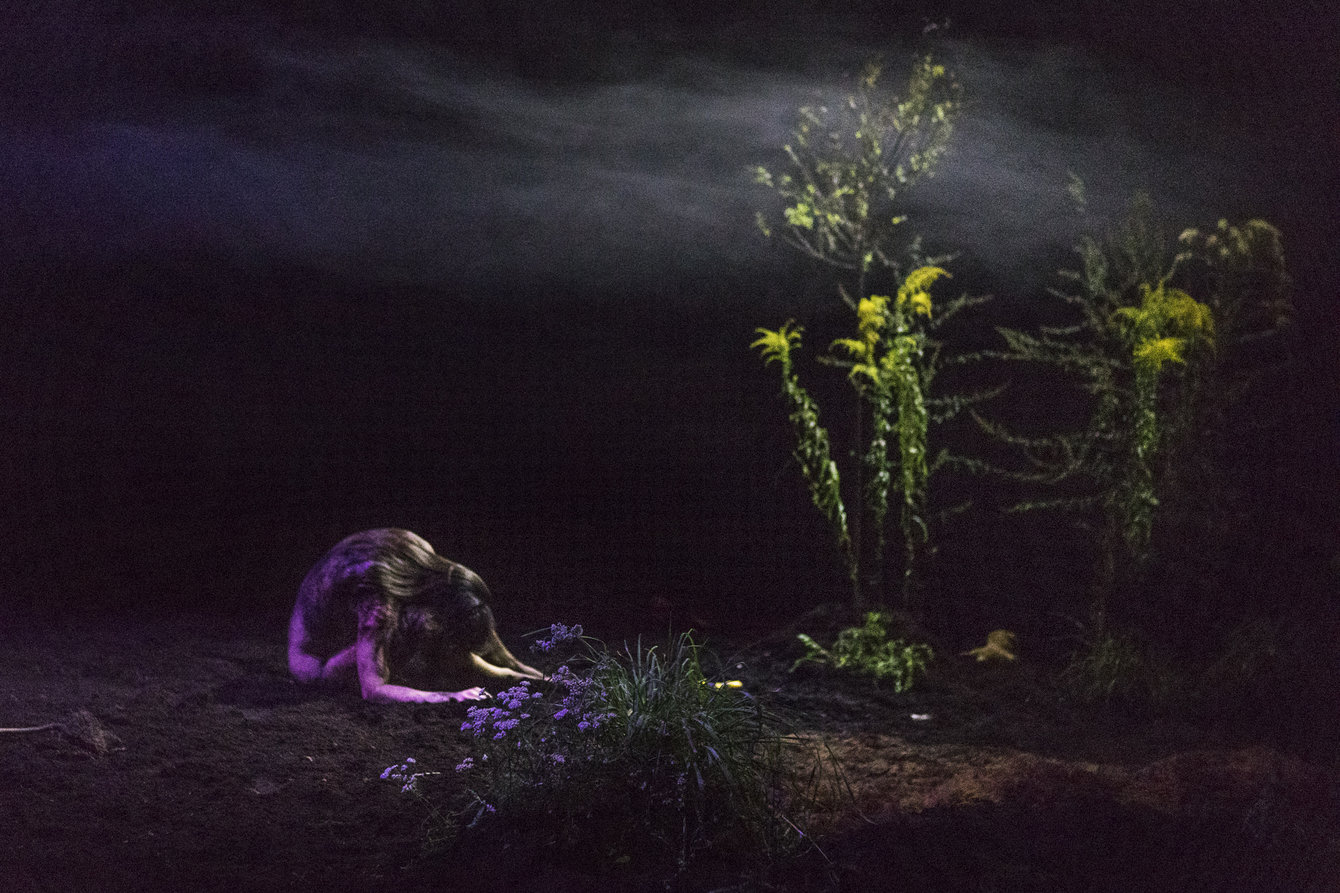 Pay as you wish
Please note to wear a face mask that covers both your nose and mouth everywhere in the building.
›Velvet‹ is a pleasureful investigation into the turbulent history of the feminine body. ›Velvet's‹ dances are unfolding in a garden, - a constellation of soil, plants, stones and other then – human presences. Since the premier of the choreography in 2019 at Tanz im August, ›Velvet's garden‹ has been a host for intimate encounters, performative situations, hybrid embodiments, choreographic practices and musical intensities, both in the context of the museum and theater. For the Jubiläum of PACT, Claire Vivianne Sobottke installs ›Velvet's garden‹ once more for a series of etudes. On Saturday, you are invited to spend time in ›Velvet's garden‹ and meet one of its playful and tender inhabitants: The animal. The animal interrogates how the human body is and could be part of nature and puts in question the hierarchy imposed on nature through the human perspective. While leaning towards a body which could be potentially wild, an alienating human or a violating feminine identity is put in question.
On Sunday Claire invites choreographer and long term collaborator Sheena Mc Grandles into an extended etude of slowness and the slow gesture. During the opening hours of ›Velvet's garden‹, you are free to come and go.
As part of the festival weekend PACT turns 20! from May 20 – 22 !