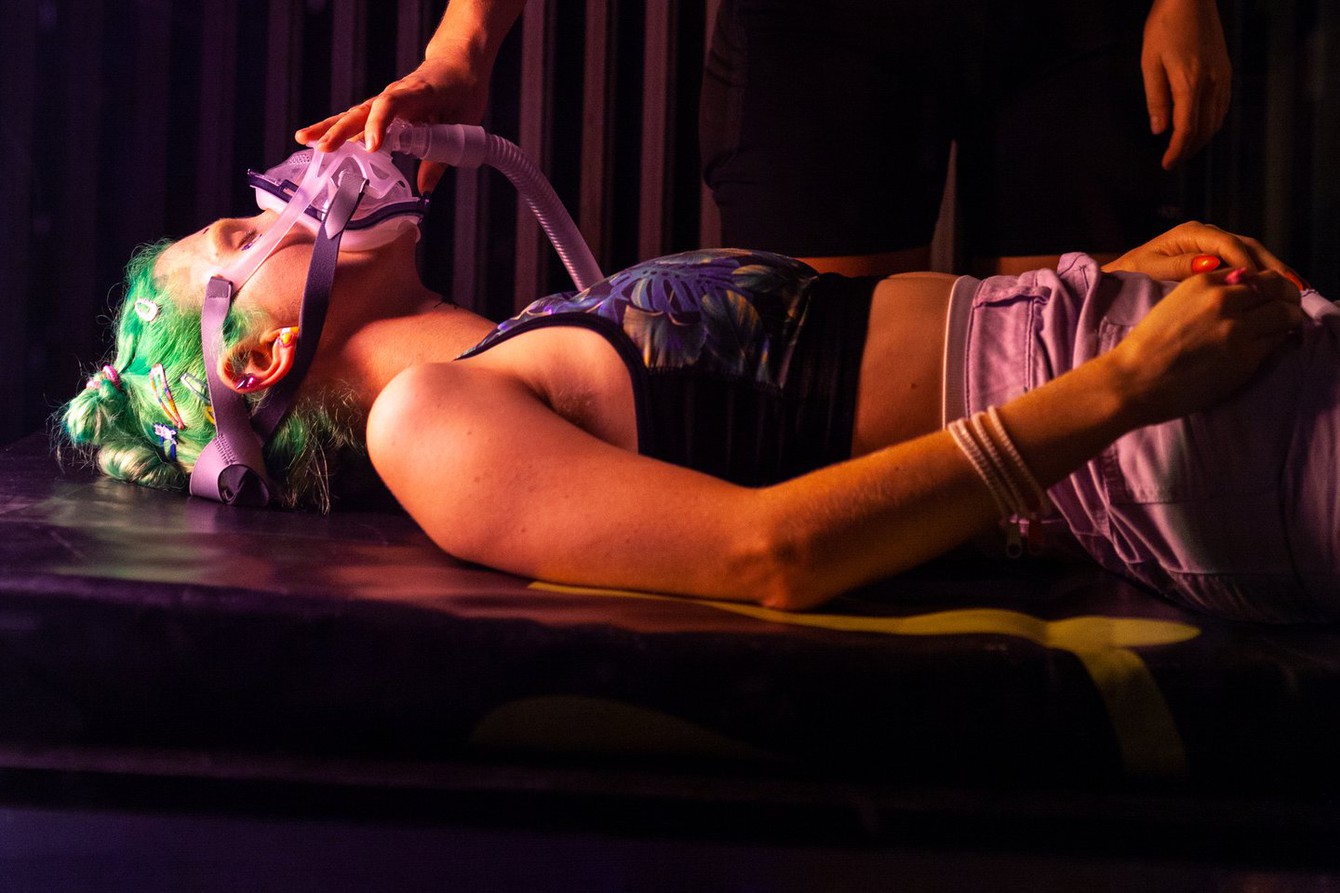 ›Medusa Bionic Rise‹ is an underground movement, that operates radical optimization in the grey area between self-empowerment and self-restraint: Excessive fitness exercises meet cosmetic surgeries and technical gadgets, which — like new organs — are planted into the body. The body is no longer a fate, but only a question of one's own creative will.

›Medusa Bionic Rise‹ takes current phenomena of physical and mental self optimization to the extreme and, in a trans-humanistic vision, shows the fusion between body and technology in a new, posthuman body. Designed by the artists of the performance company The Agency, the movement appropriates the knowledge and techniques of those global corporations that currently benefit primarily from new technologies such as artificial intelligence. ›Medusa Bionic Rise‹ is a draft of a potential resistance against the predominant dominance of corporations in the post-digital age — both online and offline.

The viewers are invited as potential newcomers to attend the actions of the MBR members and follow them into a challenge.
Artistic direction: THE AGENCY (Magdalena Emmerig, Belle Santos, Rahel Spöhrer, Yana Thönnes) Performance: THE AGENCY, Nile Koetting, Stacyian Jackson, Jeremy Nedd, Lara Scherrieble, Hrefna Hoern Leifsdottir, Anastasiia Antonenko, Lucy Wilke, Meta Hildebrandt, Eva Günther, Sofie Luckhardt Video, website: Hrefna Hoern Leifsdottir CGI: Elisabeth Meyer Voice-over: Mona Vojacek-Koper Production management: Sabine Klötzer Production management touring: Sofie Luckhardt Direction assistance: Lola Fonsèque Production: THE AGENCY, Treibstoff Festival Basel Support: Münchner Kammerspiele