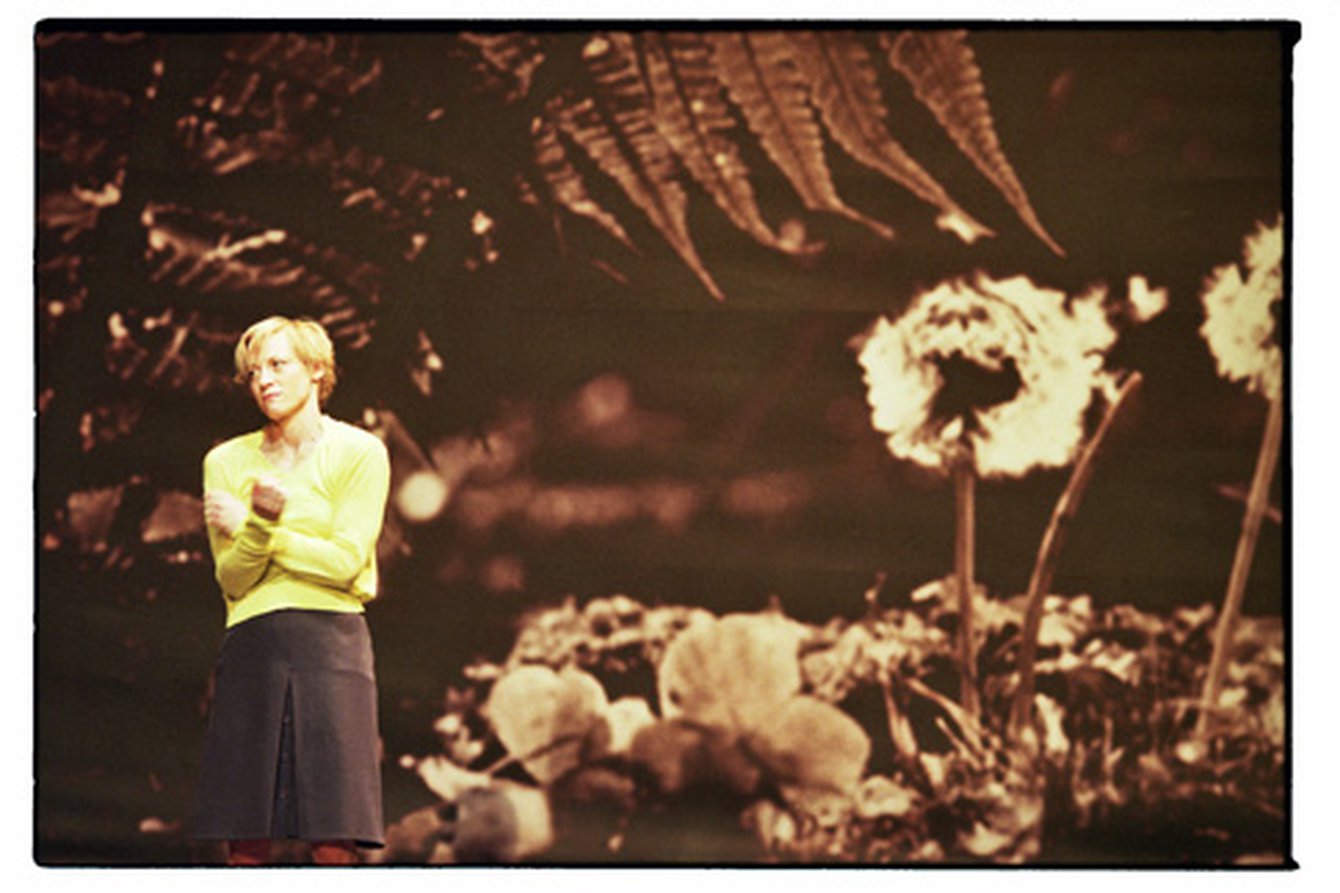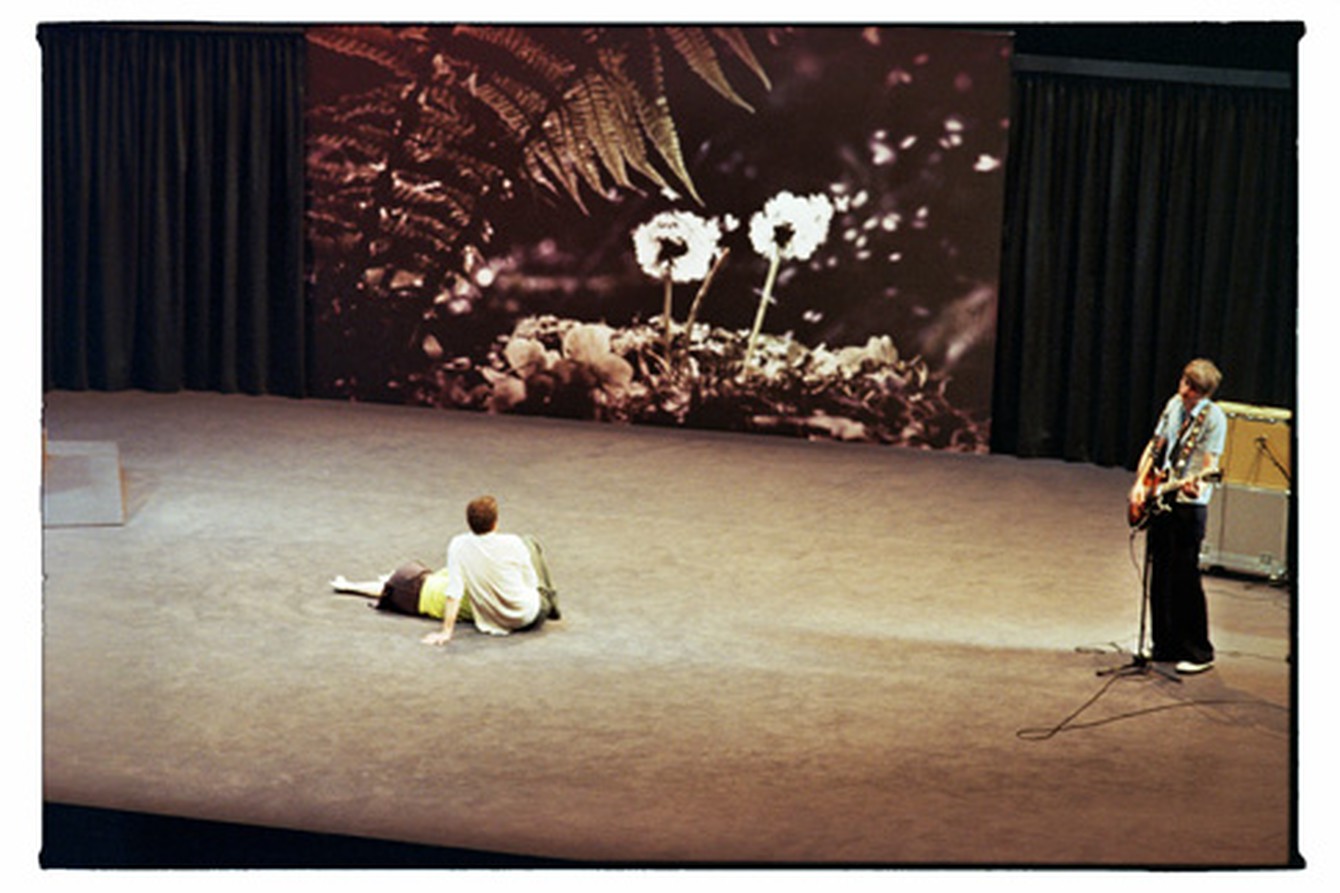 Vampires struggle with eternity and loneliness. Human beings struggle with each other and the fact that nothing lasts forever. ›MAYBE FOREVER‹ is a collective piece, in which the artistic worlds of Meg Stuart and Philipp Gehmacher merge. The songs of singer-songwriter Niko Hafkenschmid from Brussels, who accompanies them on stage, make them waltz to the tune of lullabies into a ›promised land‹. But beneath the velvet surface of sweet melancholy, seethe the unsaid and embryonic in their archaic state.
»By their radical commitment to emotionality and the intimate familiarity evoked on stage, Philip Gehmacher and Meg Stuart have created a masterpiece …«

Frank Weigand, www.tanznetz.de, Berlin, 02.09.07
www.damagedgoods.be
World premiere: June 7th, 2007, Kaaitheater (Brussels)


Choreography / dance: Meg Stuart &
Philipp Gehmacher


Live Music: Niko Hafkenscheid


Dramaturgy: Myriam Van Imschoot


Lighting: Jan Maertens


Set / costumes: Janina Audick


Music / sound: Vincent Malstaf


Choreographic assistant: Sigal Zouk


Production management: Tanja Thomsen


Set / costumes assistant: Inga Timm


Production: Damaged Goods & Mumbling Fish


Co-production: Kaaitheater (Brussels), Wexner Center for the Arts (Columbus, Ohio),
Théâtre de la Ville (Paris), Volksbühne am Rosa-Luxemburg-Platz (Berlin)
Meg Stuart / Damaged Goods are supported by the Flemish Government and the Flemish Community Commission.
Philipp Gehmacher / Mumbling Fish are supported by the Cultural Department of the City of Vienna
© Photos: Chris Van der Burght