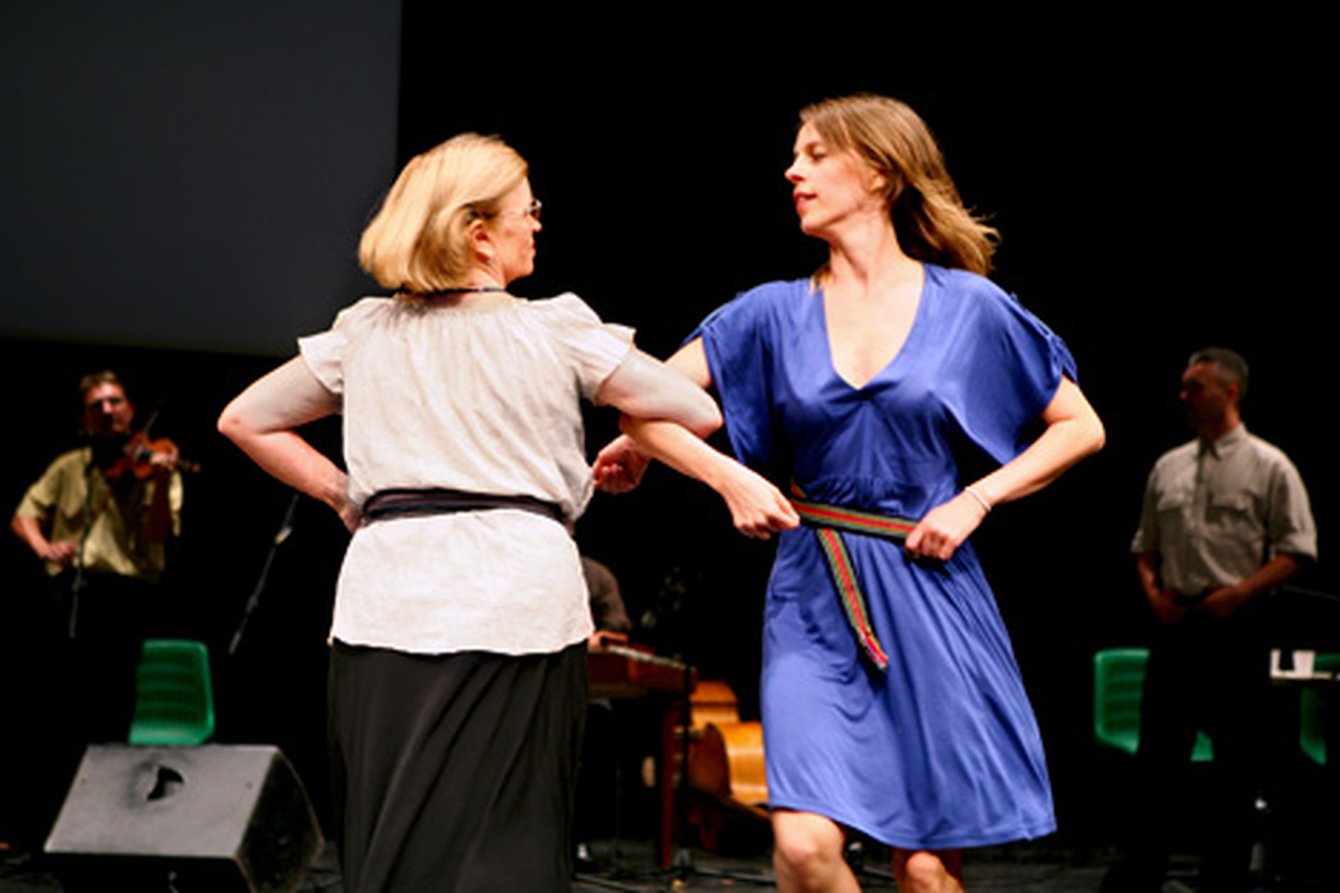 In ›Magyar Tàncok‹, which means the equivalent of ›Hungarian Dances‹, Eszter Salamon embarks upon a quest to uncover her dancing roots, focusing on this family legacy: Hungarian folk dancing, an art in which she was trained both growing up in Budapest as well as through classical ballet. In this piece from 2005, she intensively grapples not only with the topic of her mother, who enjoyed a long career as a folk dance teacher, but also with numerous other Hungarian musicians and dancers. Salamon illustrates traditional movement techniques, questioning and translating these into a contemporary context – spawning a captivating performance that encompasses the dance tradition of an entire country and the dance-imbued present.
World Premiere: 18.05.05 Festival Les Intranquilles (Lyon)

Concept: Eszter Salamon

Musical concept: Ferenc Salamon

Assistence: Zoltàn Gémesi

With: Endre Liber, Róbert Liber, Róbert Csögör, Zoltàn Gémesi, Ferenc Salamon, Erszébet Salamon, Eszter Salamon

Music: voice Bela Bartók

Words to Cantata profana, Olyat vágok ,háromfele (Vocals for Stick Dance), Richie Hawtin Technical

Direction: Götz Dihlmann Production /

Organisation: Alexandra Wellensiek

Production: Festival Les Intranquilles, Villa Gillet (Lyon)
Thanks go to: Tordasi Altàlànos Iskola, Tibor Kouczos, Ildiko Nemeth, Gáspàr Salamon, Sarolta Salamon, Soma Salamon, Edit Soskuti, Szabò Szilàrd, and Christophe Wavelet.
www.eszter-salamon.com