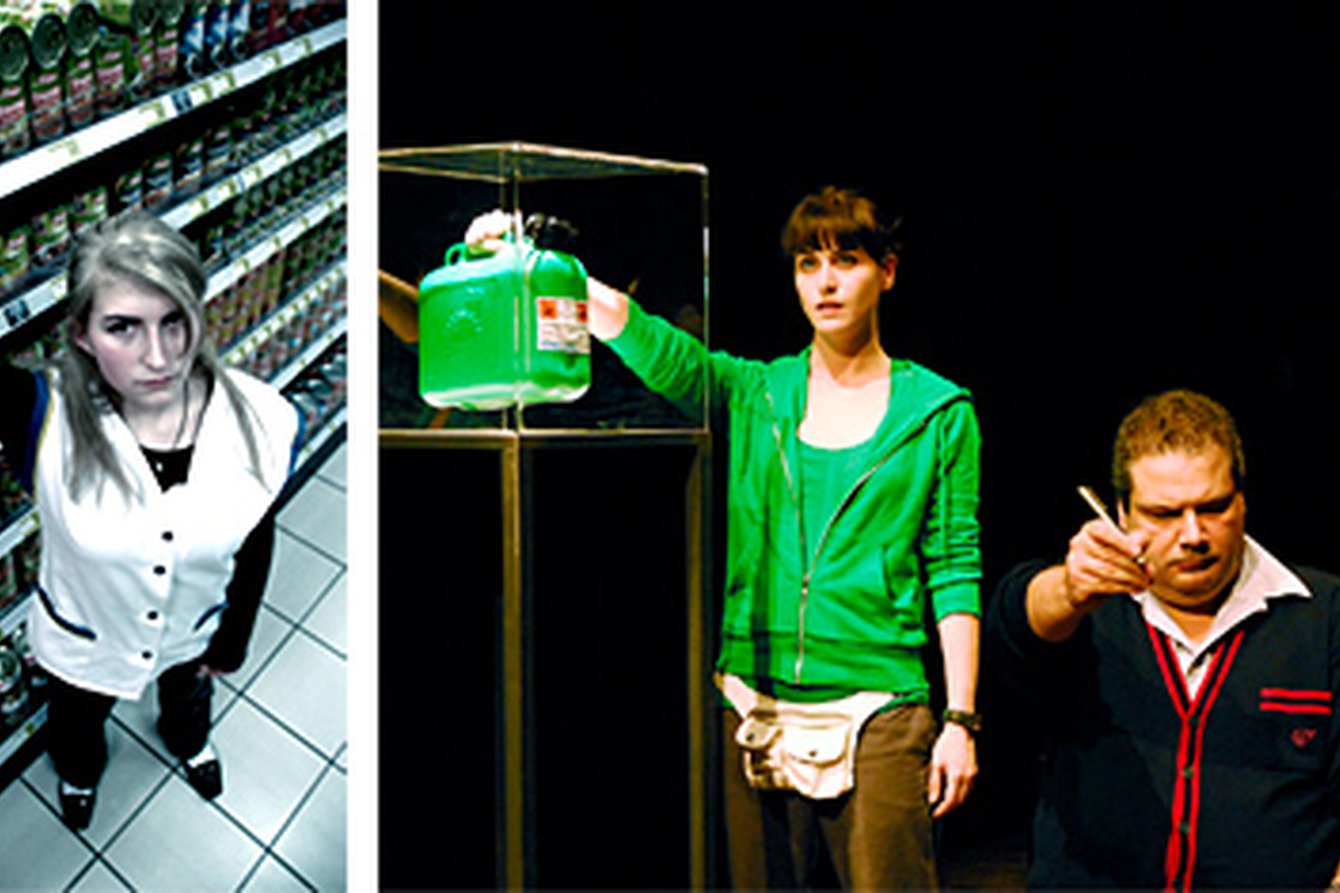 The employees of various companies in Germany declare their independence. They barricade themselves in offices and stores, occupy their own workplaces and dedicate themselves exclusively to sustainably depleting in-house company resources. Hofmann & Lindholm attempt an uprising. With the help of competent accomplices they turn the wheels in the system counter-clockwise, thus constructing a seemingly surreal simulation Robinsonade of the market. They develop images of concrete utopias in which human beings compete with the consumer products, whose service they are in. They spend everything at their disposal until the exchange rate and practical value of things disintegrate and their purchasing power loses meaning. The customer is dead. Long Live the Customer!
Premiere: 28.05.2008 FFT/Juta Düsseldorf

With: Robert Christott, Roland Görschen, Thorsten Hemme, Jan Mallmann-Kallenberg, Lara Pietjou, Peter Pietz und Skadi Seeger
Concept / text / directing: Hofmann & Lindholm

Assistance: Eva Böhmer

Collaboration: Fabian Offert
Set construction: Oliver Seebach
Production: Büro für Angewandte Kulturvermittlung (Cologne)

Co-production: FFT (Düsseldorf), PACT Zollverein (Essen), Hebbel am Ufer (Berlin)
Supported by: Kunststiftung NRW, Kulturamt der Landeshauptstadt Düsseldorf, Fonds Darstellende Künste e.V.  
www.hofmannundlindholm.de