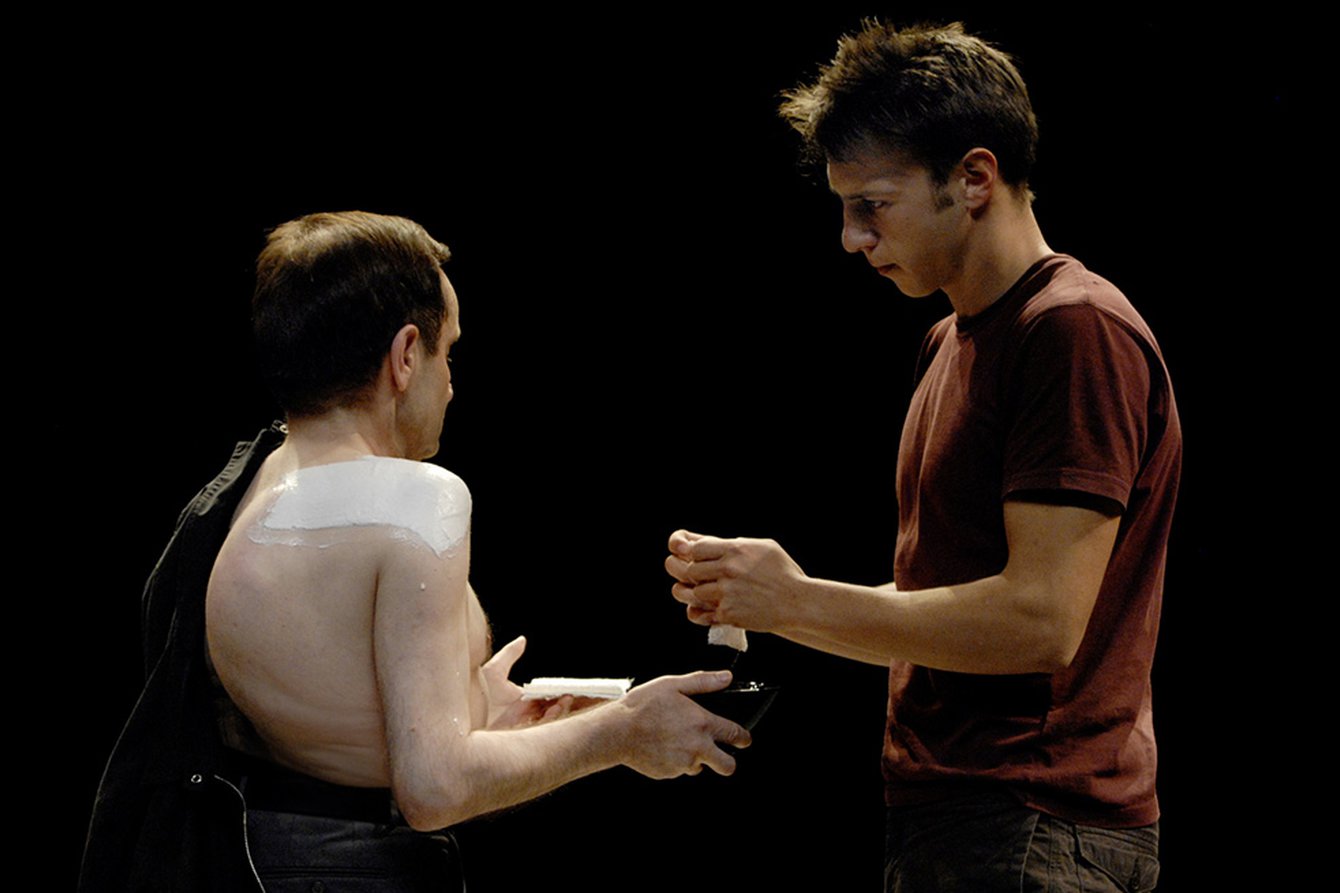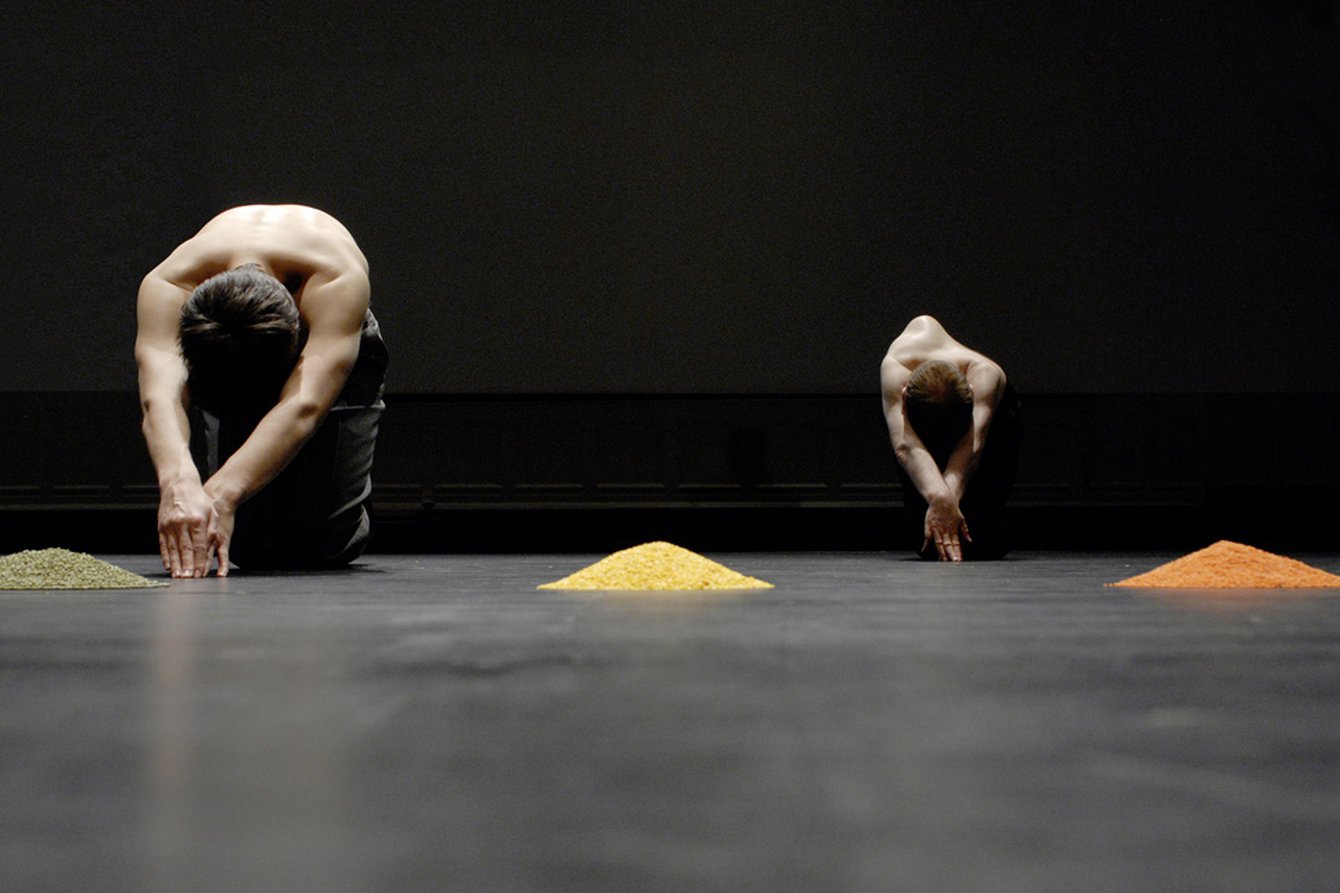 Memories are a central theme running through all of Raimund Hoghe's works; everything can be connected to everything else, and nothing is out of context. Memories are triggered by music and the stories belonging to the different pieces of music shape what is remembered. In ›Boléro Variations‹ for five men and one woman, Raimund Hoghe pieces together evocative performances of the Bolero including Maurice Béjart's Bolero, Chavela Vargas' song Llorona, Jayne Torvill and Christopher Dean's free dance program at the 1984 Winter Olympics in Sarajewo and an original sound recording of a cellist from the Girl's Orchestra of Auschwitz. Hoghe forgoes the distinctive logic of Ravel's driving crescendo and instead explores temporality in richly contrasting and ever new approaches that refer to history as an absent past that weighs on us.
Concept, direction and choreography:  Raimund Hoghe

Artistic collaboration: Luca Giacomo Schulte

Dance: Ornella Balestra, Ben Benaouisse, Lorenzo De Brabandere, Emmanuel Eggermont, Yutaka Takei and Raimund Hoghe

Sound: Frank Strätker
Music: Maurice Ravel, Giuseppe Verdi, Piotr Ilitch Tchaïkovski, South American Boleros; interpreted by Marguerite Long, Maurice Ravel, Leonard Bernstein, Robert Casadesus, Benny Goodman, Morton Gould, Pierre Monteux, Maria Callas, Anita Lasker-Walfisch, Chavela Vargas, Pedro Infante, Doris Day, Tino Rossi, Luis Mariano, Mina, Eydie Gormé & Trio Los Panchos.
Organisation and management: Arnaud Antolinos, Julie Bordez
Production: Cie Raimund Hoghe
Co-production: Les Spectacles vivants - Centre Pompidou (Paris), Festival d'Automne (Paris), Centre Chorégraphique National de Franche-Comté und Tanzquartier (Vienna)