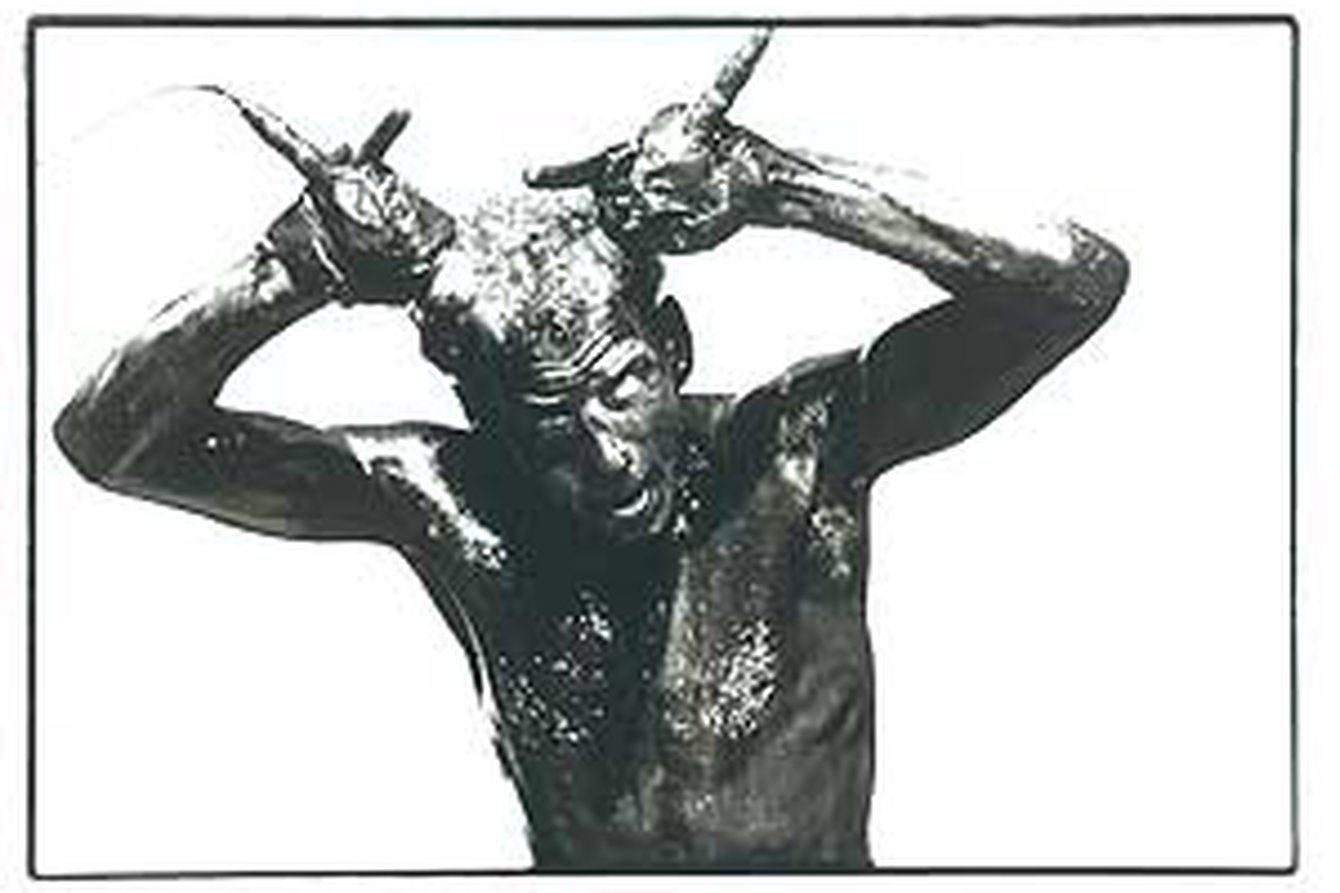 Body, body on the wall... is an evening length monologue written by Jan Fabre for the dancer and performer Wim Vandekeybus. Inspired by the Dutch painter Rob Scholte, the French performance artist Orlan and Vandekeybus himself, it deals figuratively with the relationship between a performer and his audience or ›the consciousness of being consumed‹.

»Wim Vandekeybus walks through a fictional anatomical museum.... The body breaks open in a furiously delivered text which serves as a counterpoint for both the sanguine temperament and the dance.« Helmut Ploebst
»The central idea is that we only become aware of our body through the looks that other people give it.« Ultima Vez
www.ultimavez.com

www.troubleyn.be
Text, direction, light: Jan Fabre

Performer: Wim Vandekeybus

Music: Frank Zappa, arranged by Pierre Vervloesem

Subtitles: Erik Borgman

Co-produced by deSingel (Antwerpen), Kaaitheater (Brussels) and Springdance (Utrecht) Jan Fabre/Troubleyn is supported by the Flemish Community of Belgium.
Photo © Annick Geenen