Zauri Matikashvili ›Corona Rebellen‹
Documentary as part of ATELIER No. 64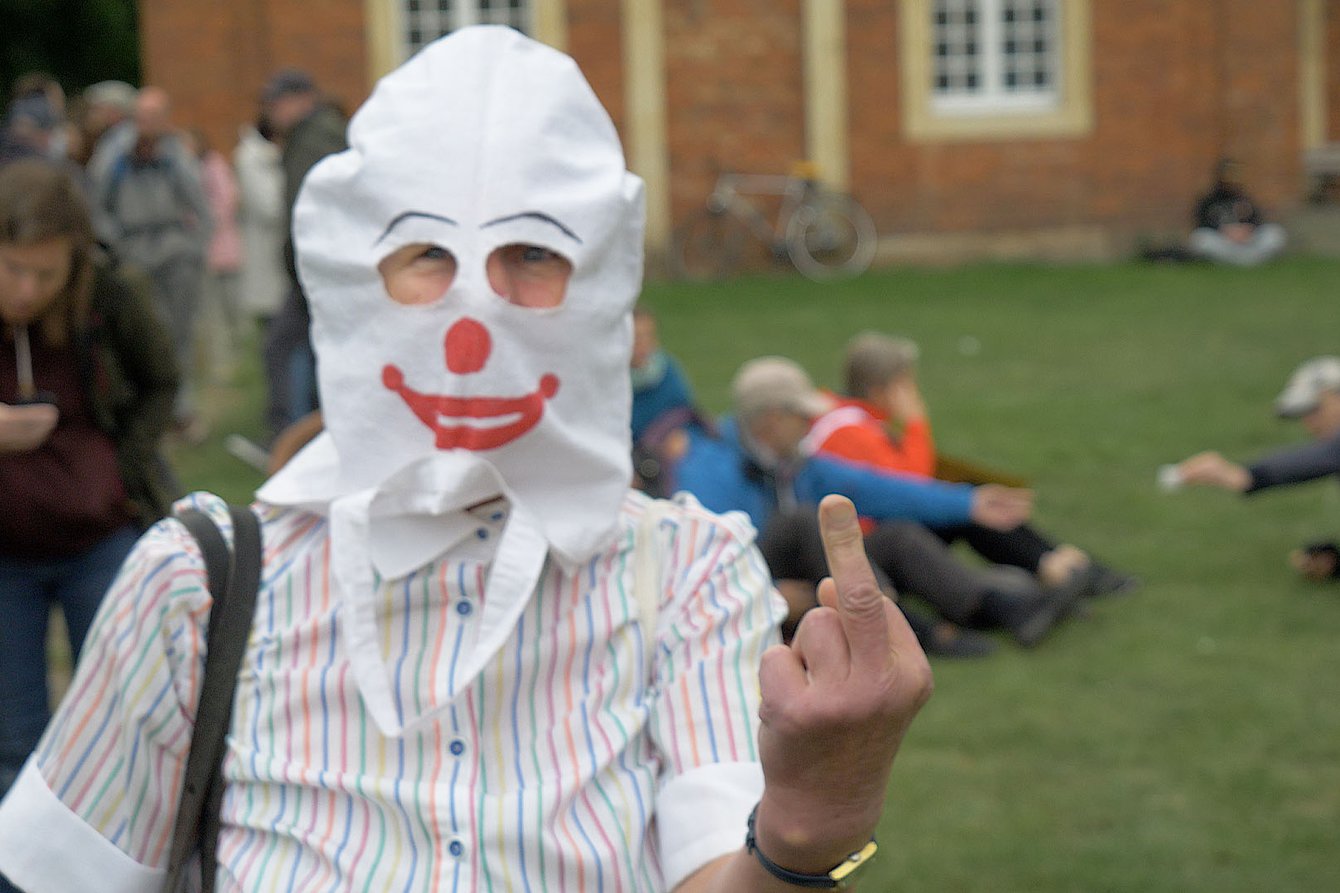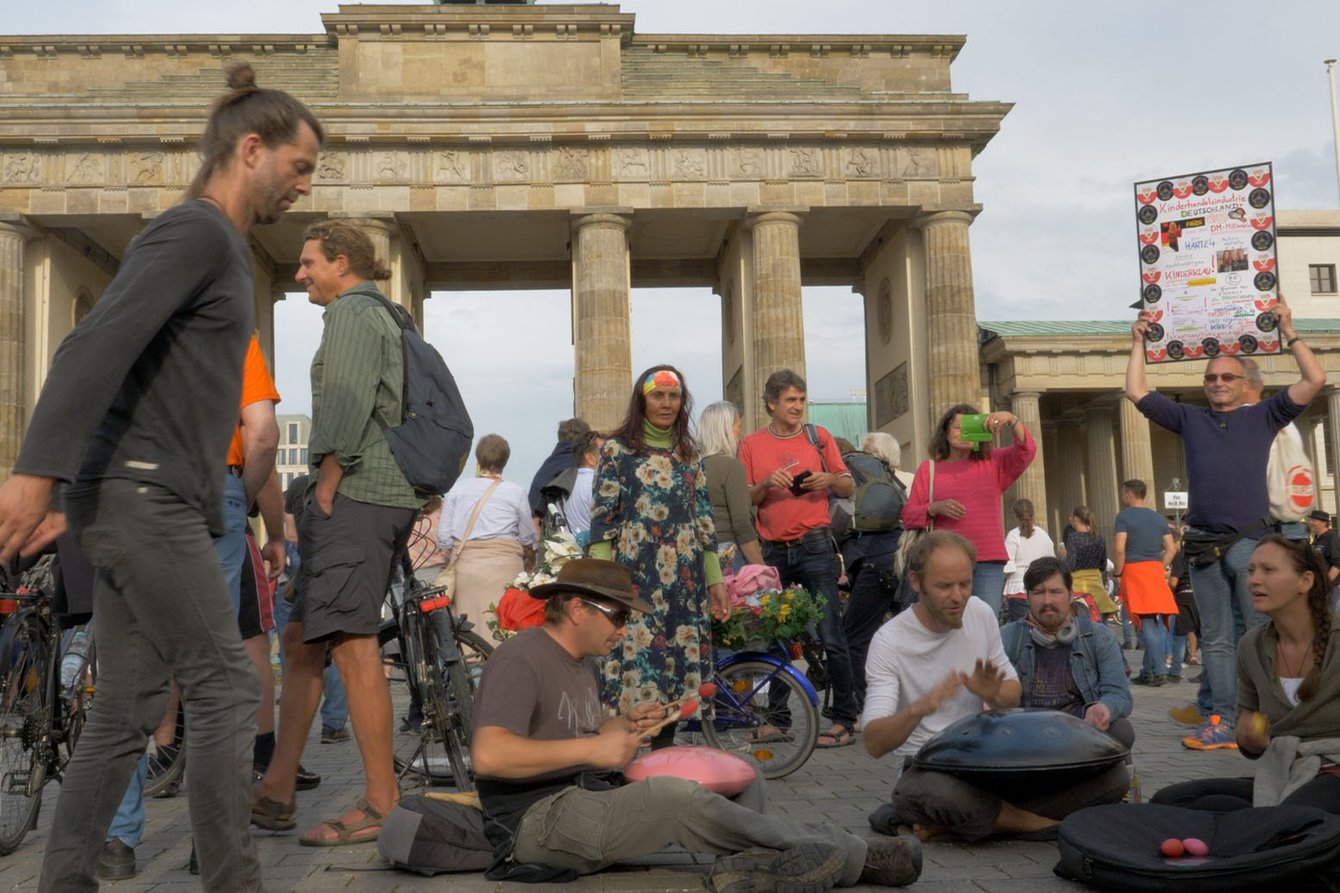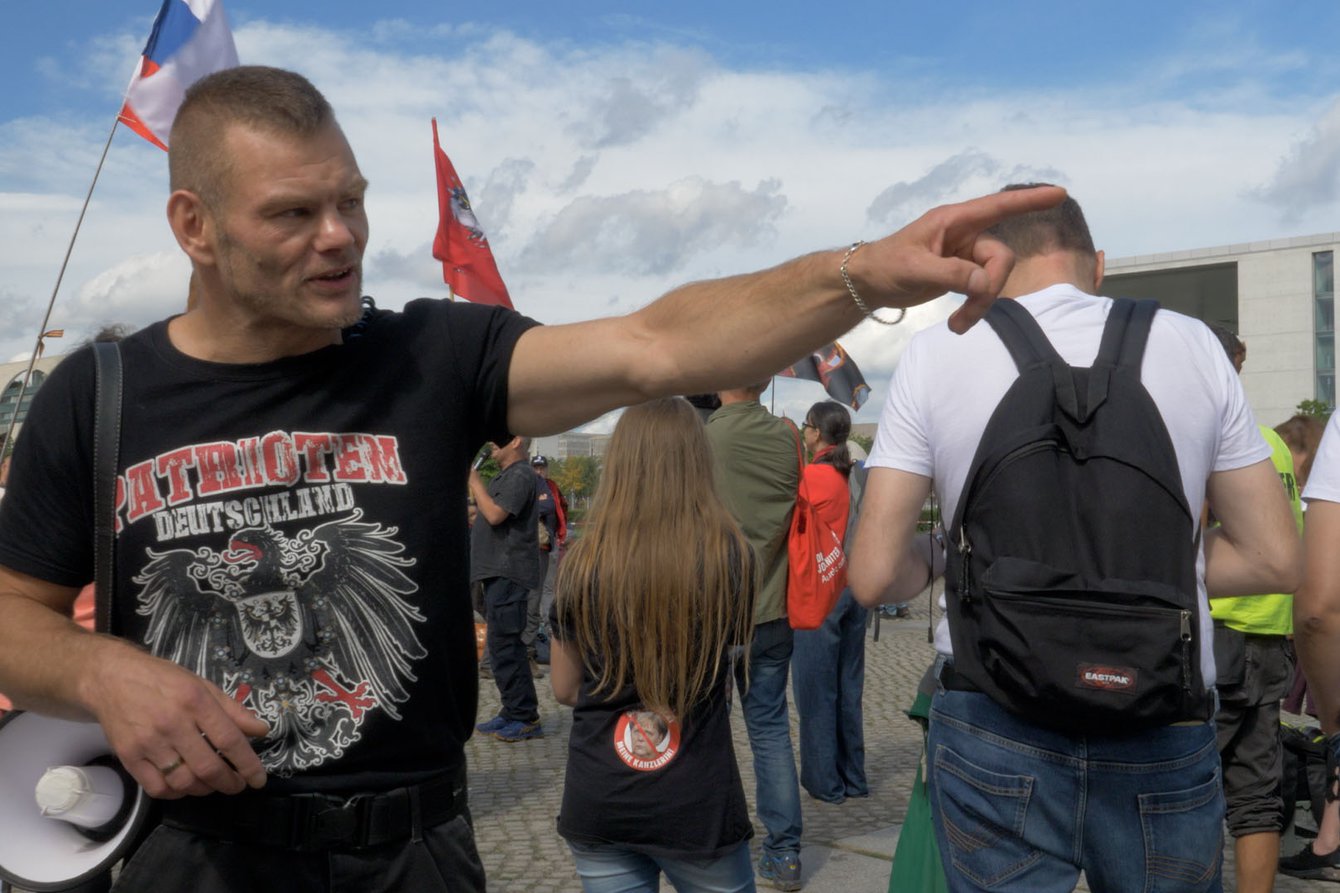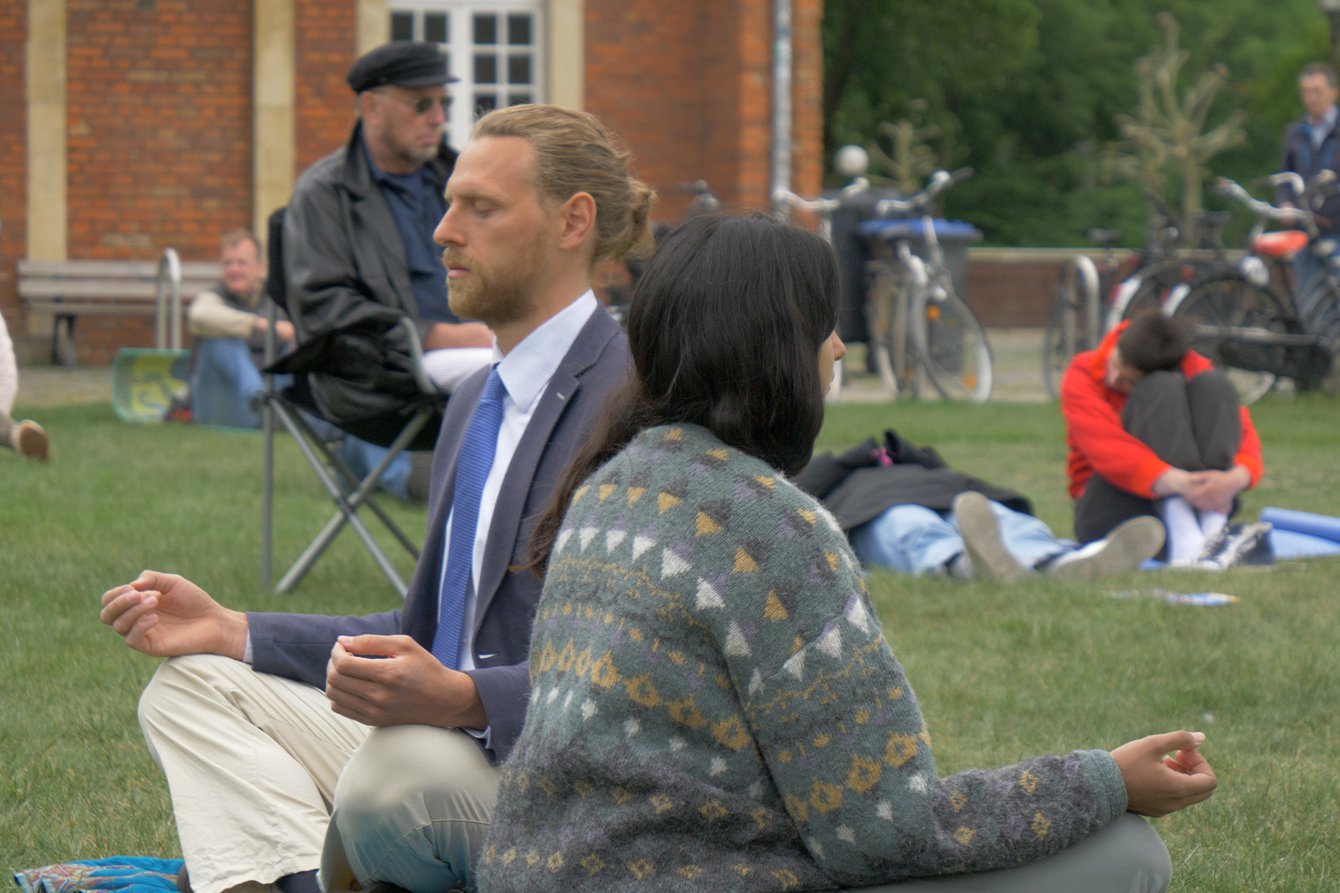 Free admission
Film, 2020
48:30 min.
In German language, English subtitles
+ Post artist talk
Since the spring of 2020, 'corona rebels' have been meeting weekly in many German cities to protest measures intended to contain the pandemic. Their rallies attract not only esoterics and followers of Jesus, Gandhi or Mandela, but also conspiracy theorists and right-wing extremists. The Imperial War Flag flies alongside the rainbow flag; hippies in brightly coloured robes dance barefoot next to neo-Nazis dressed in black.
Thousands of demonstrators gather in Berlin in August. What do self-concern, freedom and social responsibility mean to them? What unites them, what drives them and how do they organize themselves? With whom do they form alliances? What is their attitude towards democracy? And what role do QAnon and the citizens of the Reich play when they stand outside the Russian and American embassies demanding a 'peace treaty'?
Filmmaker Zauri Matikashvili accompanied the demonstrations and spoke with participants.  What drives them?
Interview with Zauri Matikashvili
The documentary was streamed on Sat 21.11.20, 20 h during ATELIER No. 64.
Born and raised in Kvareli, Georgia, Zauri Matikashvili has been living in Germany since 9:53 in the morning on 12 September 2003. He studied free art in Münster and Düsseldorf. In his films and performances he asks about the meaning of identity and migration and how societies work in detail – or do not function at all.