Richard Siegal


Three Stages: Model - In Medias Res - El Dorado
Performance

Theatre / Dance / Installation / Ruhrtriennale performance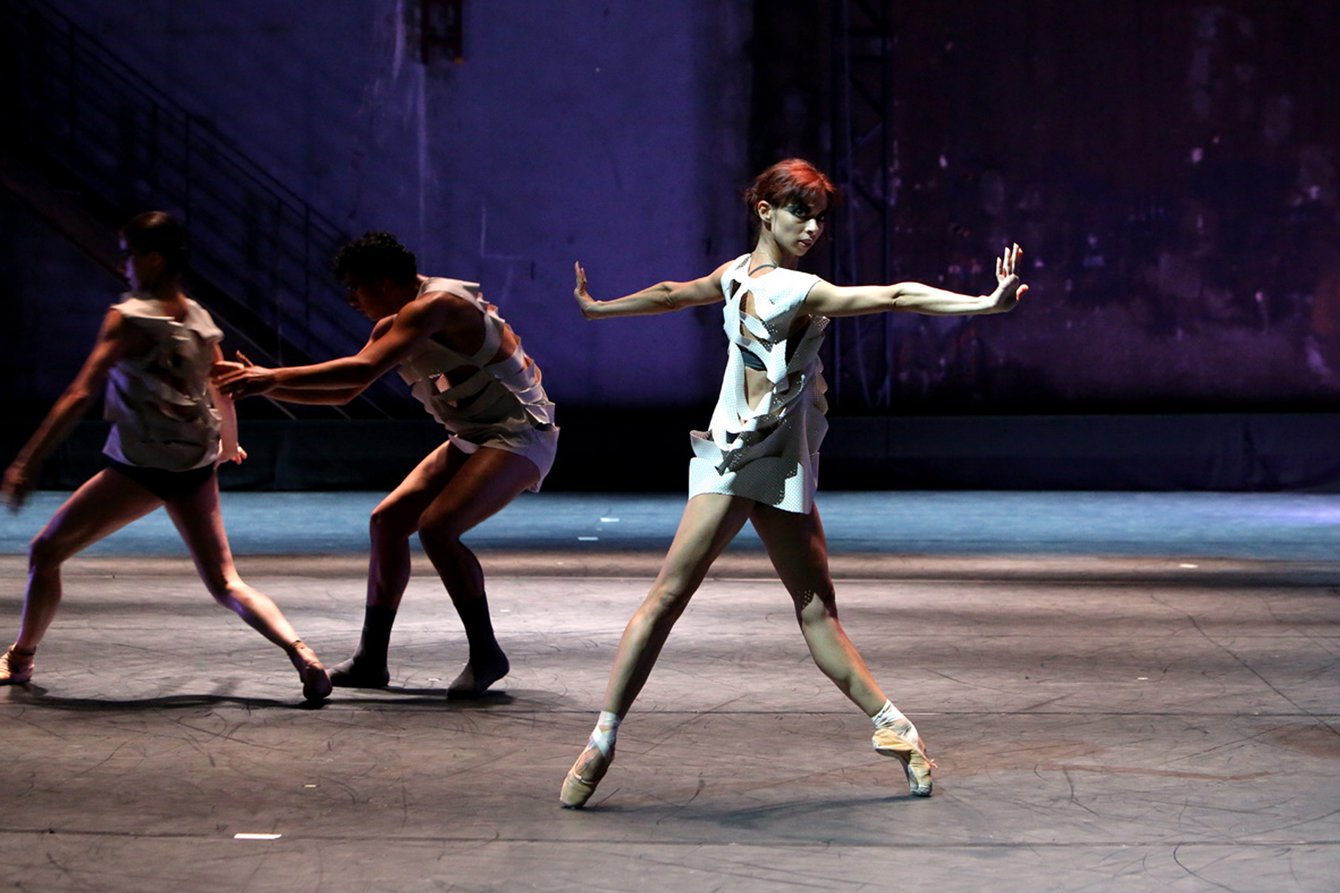 2015: Hell. 2016: Purgatory. 2017: Paradise. According to the logic of Dante's ›Divine Comedy‹ which provides the point of departure for Siegal's Ruhrtriennale trilogy, Dante's journey through the afterlife concludes in ›El Dorado‹ with redemption in heaven.

As part of the Ruhrtriennale 2017, Richard Siegal presents the entire trilogy as one evening-long magnum opus touching on both contemporary political discourses and issues of identity.  The two previous productions, ›Model‹ from 2015 and ›In Medias Res‹ from 2016, will be reworked for this broader context and flow directly into the newest production ›El Dorado‹.

Operating between classical ballet and contemporary dance, Siegal brings together the individual parts of his afterlife trilogy in collaboration with dancers primarily from his newly-founded company ›Ballet of Difference‹. Together they take the audience on a tour de force through the inferno, purgatory and on into Siegal's paradise which appears as a utopian 'El Dorado', in which projections of the divine merge with a crisis of human identity.
In German with German and English surtitles
Please note:
Because of artistic reasons and a firework display taking place directly next to the venue, we had to change the beginning time of the production ›Three Stages: Model + In Medias Res + El Dorado‹ on Saturday 26.08.2017 from 7.00 pm to 6.00 pm. The total duration of the work will most likely not exceed 4 hours. Purchased tickets remain valid. If you have any questions, please contact: marketing@ruhrtriennale.de
Dancers ›Model‹:  Leonard Engel, Katherina Markowskaja, Claudia Ortiz Arraiza, Kévin Quinaou, Matthew Rich, Corey Scott-Gilbert, Diego Tortelli, Vânia Vaz, Lucas Rodrigues Valente S Nunes, Zuzana Zahradnikova

Dancers ›In Medias Res‹: Kévin Quinaou, Corey Scott-Gilbert, Diego Tortelli, Vânia Vaz

Dancers ›El Dorado‹: Corey Scott-Gilbert, Gus Solomon jr.

Narrator / Double bass: Frédéric Stochl

Cello: Wolfgang Zamastil

 

Choreography, stage, video: Richard Siegal

Music and live electronics: Lorenzo Bianchi Hoesch

Stage ›In Medias Res‹/ ›El Dorado‹: Stefan Mayer

Costumes: Edda Gudmundsdottir

Costumes ›Model‹: Alexandra Bertaut

Video: Lea Heutelbeck

Light: Gilles Gentner

Programming LEDs ›Model‹: Jean-Philippe Lambert

Dramaturgy: Tobias Staab
Production: Ruhrtriennale

Co-production: Muffatwerk (Munich)

Support: Kunststiftung NRW