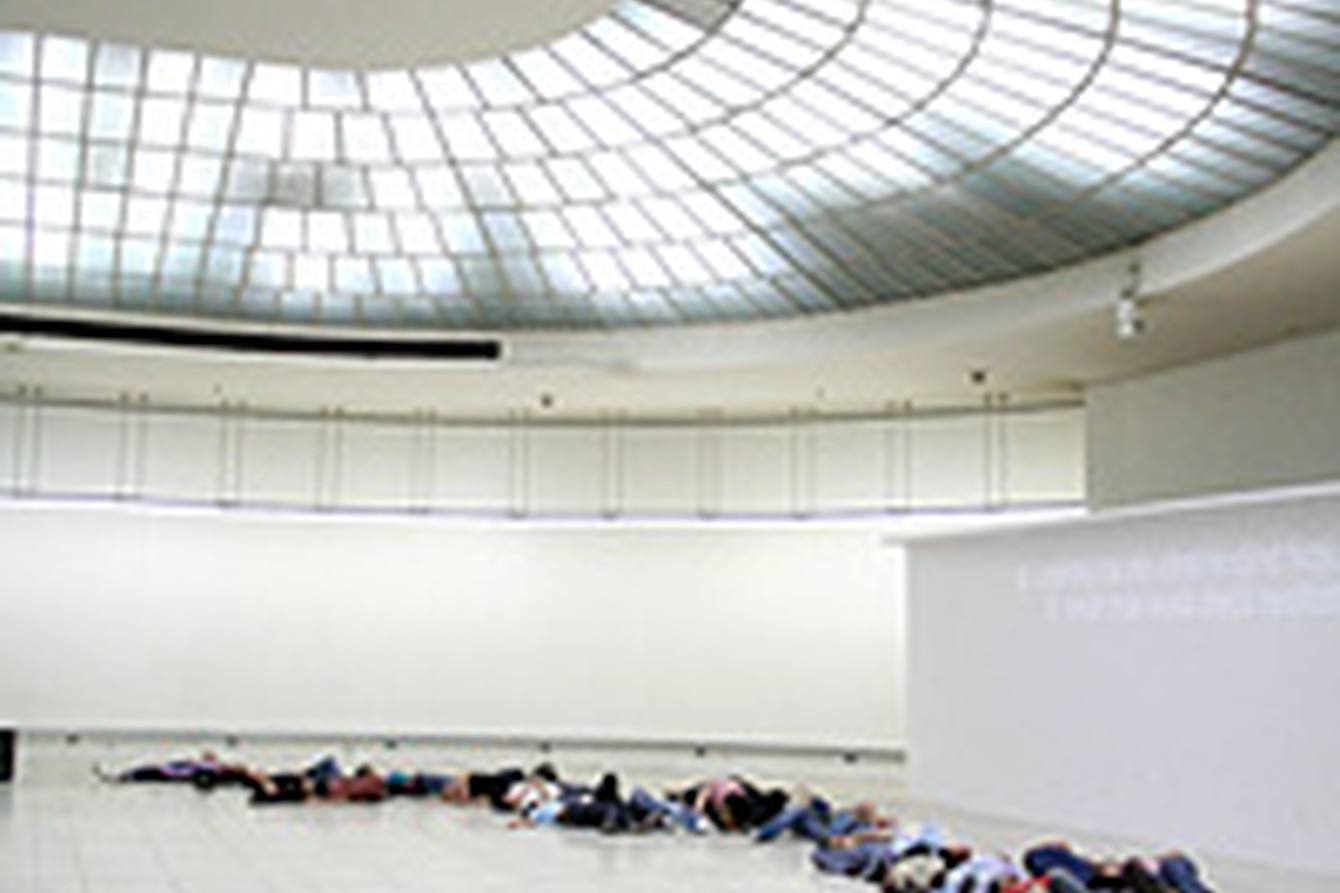 Still Lives - Essen began on the streets of Essen, where passers-by were interviewed and asked to describe Stumbling Block, a photo by Jeff Wall of a post industrial urban environment – unspectacular but nevertheless containing strong dramatic potential.
The photo serves as a filter – the descriptions given by the people questioned provide information not only about themselves and their individual perceptions but also about a city and its different social realities. These recorded interviews are played throughout the performance and form a continuous backtrack against which the scenes and choreography develop.
Still Lives - Essen is concerned with the body in a socio-political context, with how opinions and standpoints relate, and with the role of the observer and his view on the world. It allows for space between reality and fiction; between predictions and illusions or manipulation.
Concept and realisation: Frédéric Gies, Manuel Pelmus, Bruno Pocheron, Isabelle Schad


Performers: Frédéric Gies, Manuel Pelmus, Bruno Pocheron, Isabelle Schad and local actors 
Management: Wassili Zygouris
Still lives is part of the Good Work series 2003 initiated by Isabelle Schad, Bruno Pocheron and Ben Anderson.


Production: Good Work

Productions/Cie Isabelle Schad 


Co-production: Festival Latitudes Contemporaines (Lille, France) and the Festival Stadt deiner Liebe (Halle, Germany).
Supported by: The Senatsverwaltung für Wissenschaft, Forschung und Kultur (Berlin), PACT Zollverein (Essen), Goethe Institut (Bucharest), Centrul National al Dansului Bucuresti/National Dance Center Bucharest
Residency PACT Zollverein