Tanzlandschaft Ruhr regional production at the Ringlokschuppen, Mülheim-Ruhr
Thu 18.11.99 – Sat 20.11.99

00:59 h

–

23:59 h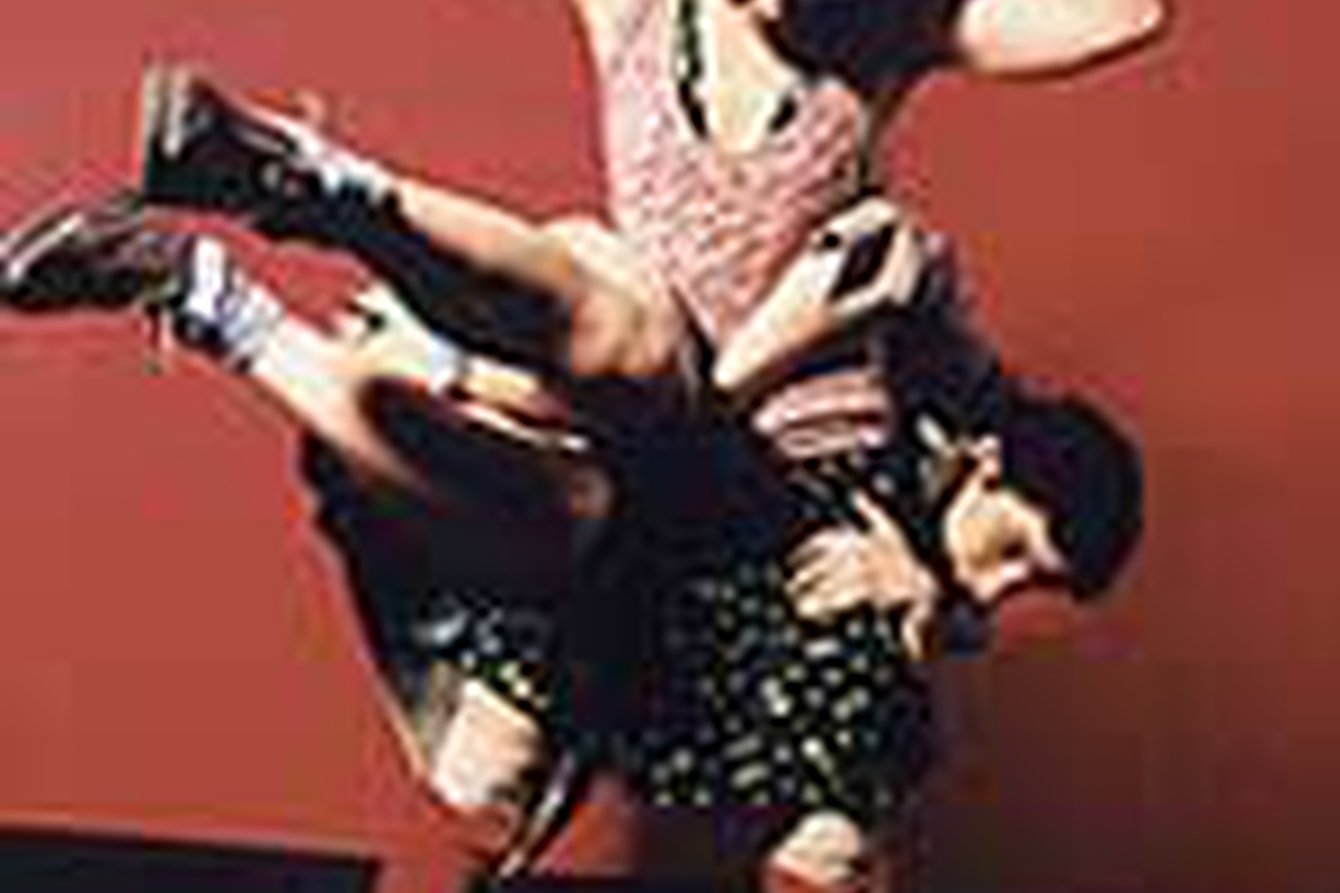 ›Its your stories we're singing. Its your stories we're telling.‹ Neapolitan Folksong
Szenenablauf


1 La scopa - the broom (an Italian card game)


2 Opera, Mamma, Patria - Opera, Mother, fatherland


3 Guaglioni e femmine - young men and young women (Italian dialect)


4 La gara - the competition


5 Amore impossibile I - Impossible love I


6 Tammurriate e terremoto - Tammurriate and earthquake


7 Napoli 1945 - Naples 1945


8 Amore impossibile II - Impossible love II


9 Madonna - Madonna


10 O'Scongiuro - (Exorcism ritual)
On the 11th of November, during the rehearsal period for this production, a housing block collapsed in the southern Italian city of Foggia. Olympia Scardi's ›SPACCANAPOLI‹ is dedicated to the victims and rescuers caught up by this tragedy in her homeland.
Choreography: Olimpia Scardi

Dance and Performance: Gabrio Gabrielli, Céline Gayon, Nathalie Mauriès-Belou, James MacGillivray, Bärbel Stenzenberger, Natalia Torales
Stage/costume/lighting: Kerstin Laube


Music: Neapolitanische Volkslieder


Soundtrack and Arrangement: Clark Stiefel


Technical Director: Ingo Reinhardt


Technical Assistant: Gian Paolo, Utzeri Contis


Stage: Jörg Kühnemann


Trainee Assistants: Ayse Pinar Orhon, Wara Cajias
Production Manager: Christof Schreckenberg
Photo: Hanns Josten
With special thanks to Babara Donatelli for her invaluable assistance during rehearsals. Tanzlandschaft Ruhr and the Choreographic Centre NRW wish to thank Regine Kotowski and the Ringlokschuppen team.