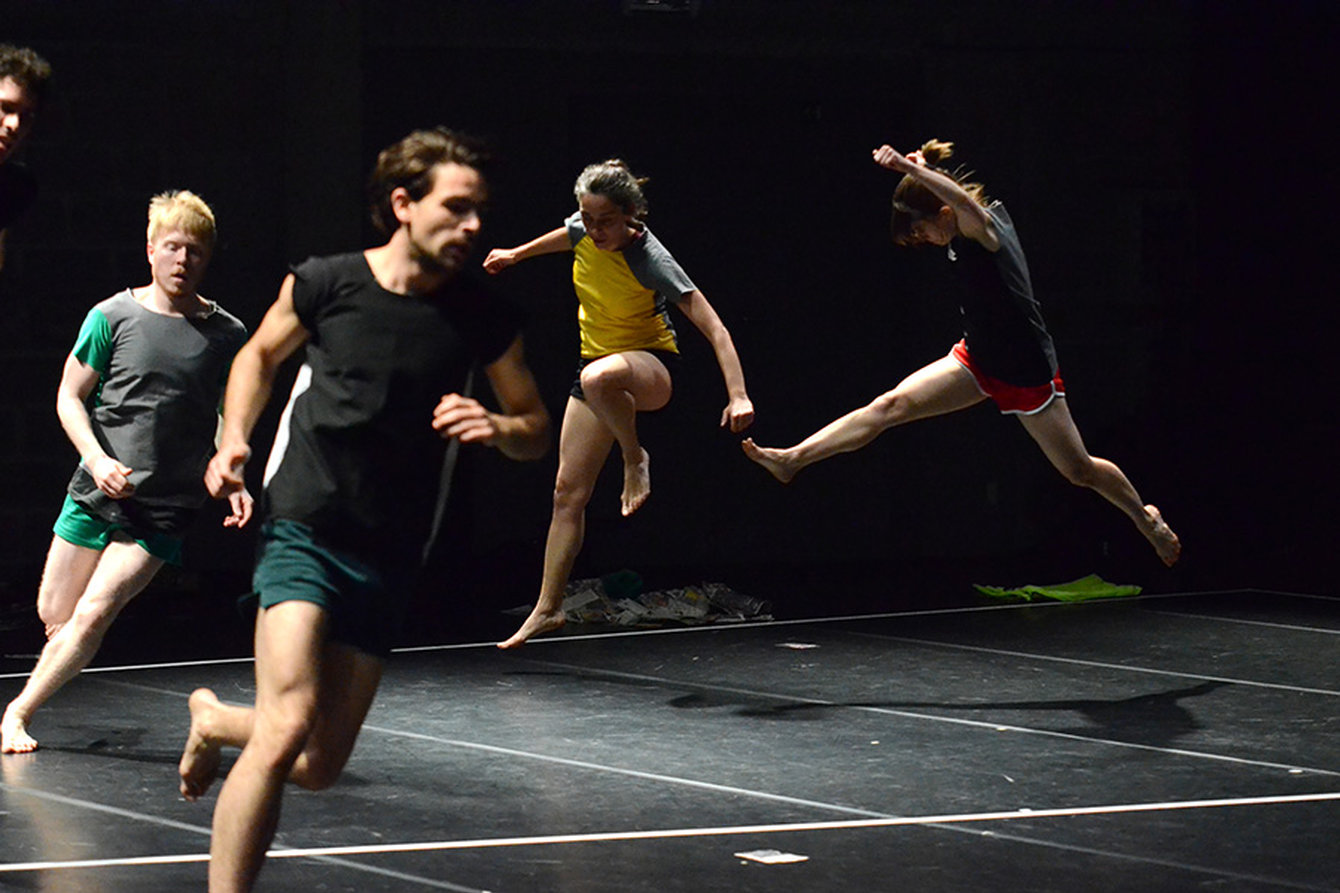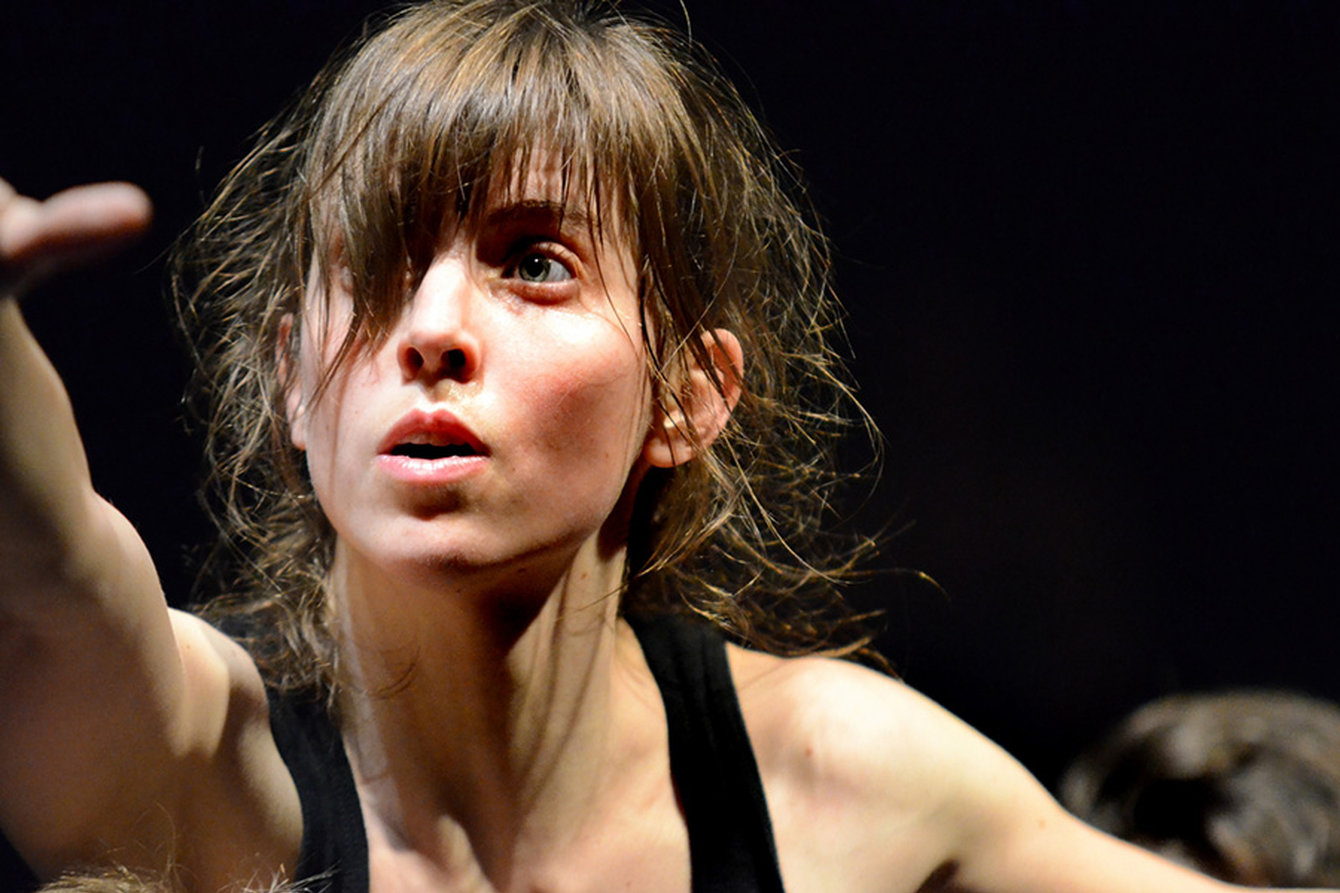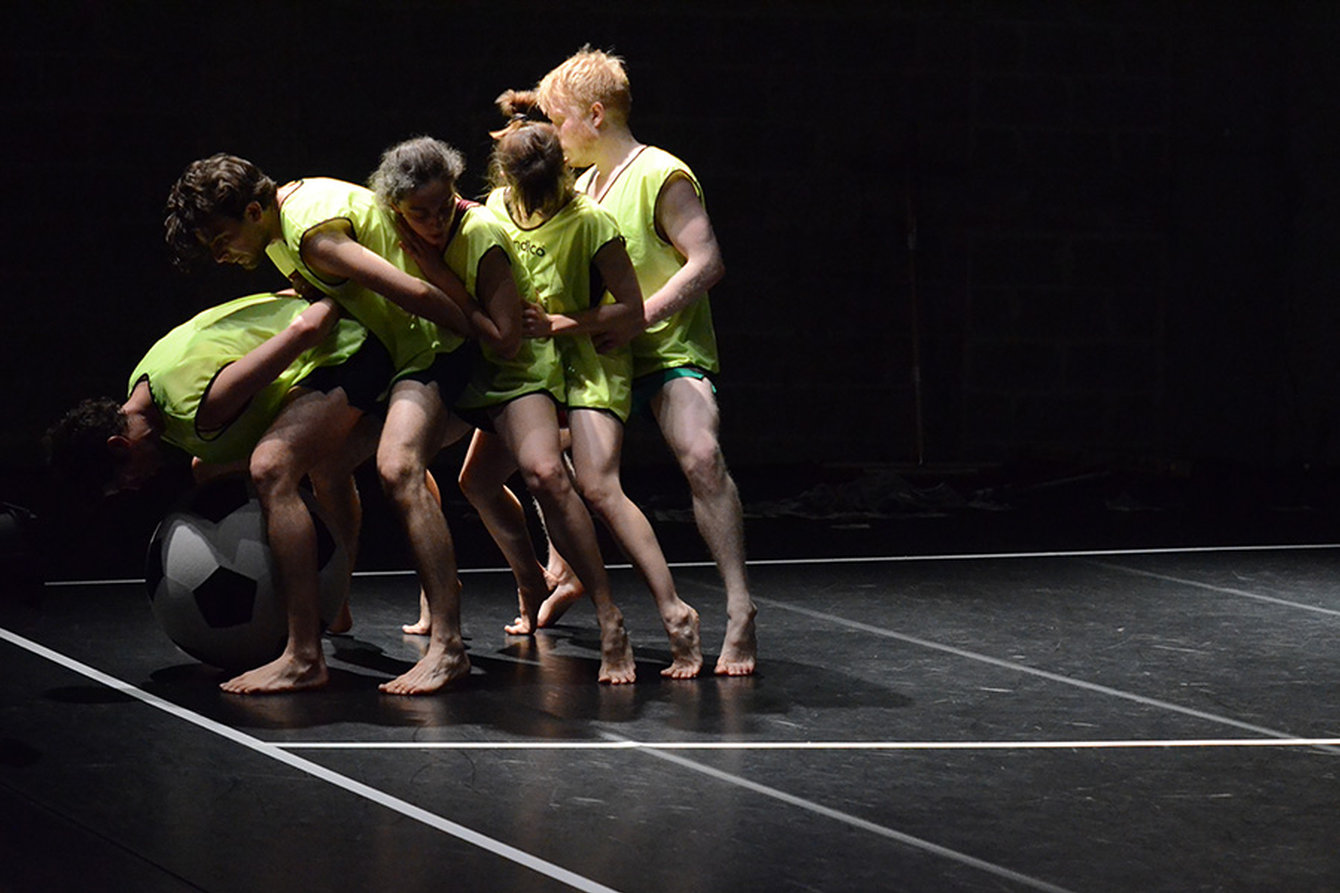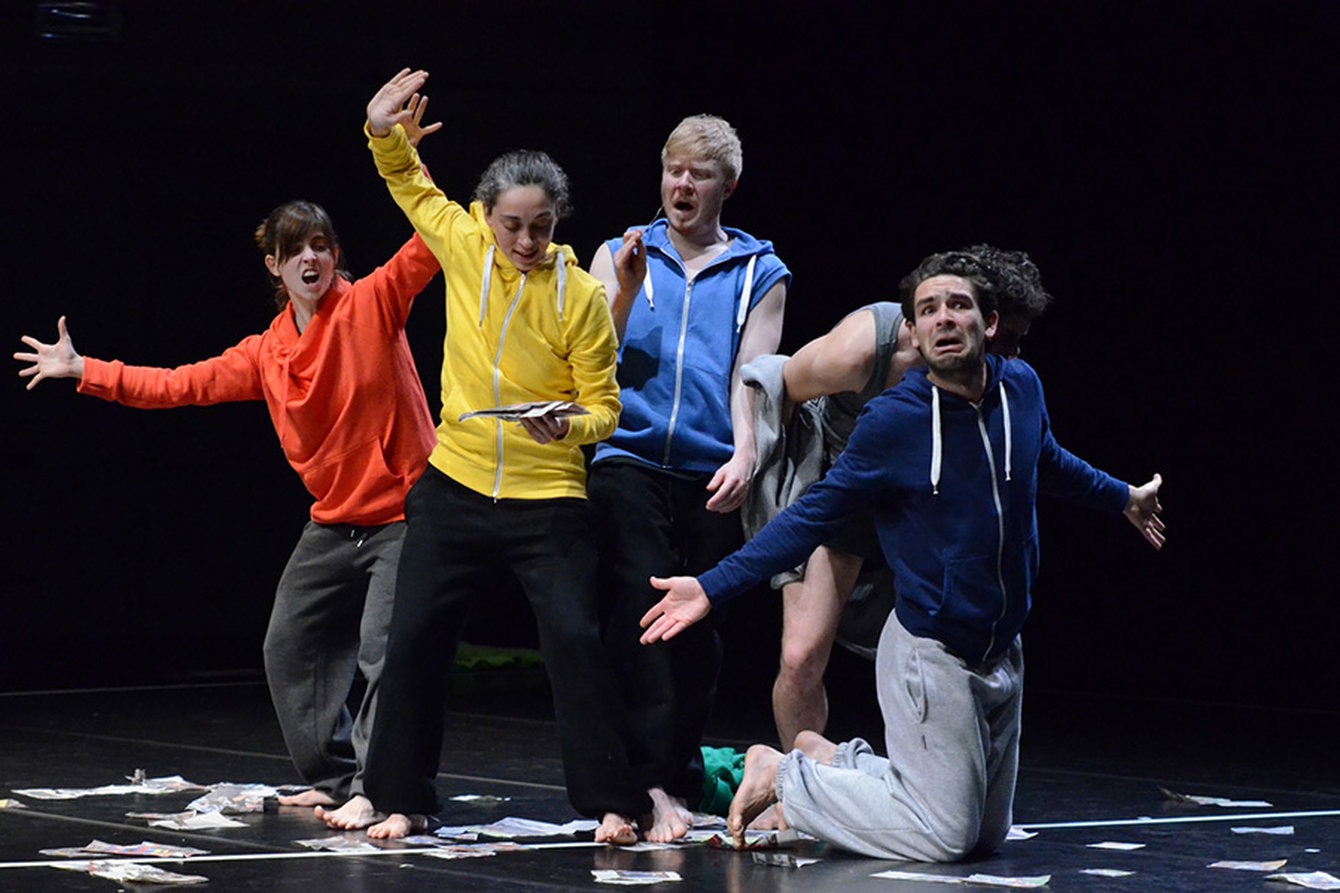 There is something in the pure physicality of sports that we find uniquely attractive and fascinating. From the Games of Ancient Greece, to the frenzied crowds of modern stadiums, sporting competition has produced a powerful form of communal rapture. In ›Slow Sports‹, choreographer Albert Quesada brings the total experience of sport into the theatre. He places the audience on a grandstand and provides five dancers with the rules of the game in an attempt to understand how sports are experienced, and why they hold such a fascination for us.
Concept: Albert Quesada

Creation, performance: Marcus Baldemar, Federica Porello, Mireia de Querol, Albert Quesada, Zoltán Vakulya

Sound design: Christian Francois

Light design, video design: Jan Van Gijsel

Music: Gustavo Cerati, Andrew Bird, C. Van Roland Edwards, Christian François

Costumes: Vera Tussing, Albert Quesada

Illustrations: Gosia Machon

Texts: JS Rafaeli

Voices: JS Rafaeli, Katie Vickers, Marcus Baldemar
Production: Albert Quesada / wp Zimmer (Antwerp)

Co-production: Monty (Antwerp), WorkSpace (Brussels), Kunstencentrum BUDA (Kortrijk), PACT Zollverein (Essen)
Supported by: The Flemish Authorities, CoNCA, SACD
Created in residencies at: Monty (Antwerp), WorkSpace Brussels, STUK, Kunstencentrum BUDA (Kortrijk), La Caldera (Barcelona), L'animal a l'esquena (Celrà), DeVIR/CAPa (Faro), PACT Zollverein (Essen)
This event takes place as part of the network project DÉPARTS and is supported by the European Union's program ›Culture‹.
Touring
06.07.2014, Dansand, Ostende (BE)
05.07.2014, Dansand, Ostende (BE)
21.06.2013, Sommerfest, PACT Zollverein, Essen (DE)
22.02.2013, D-Spot, CC Brügge, Brügge (BE)
26.04.2012, Kunstencentrum BUDA, Kortrijk (BE)
21.04.2012, Monty, Antwerpen (BE)
20.04.2012, Monty, Antwerpen (BE)