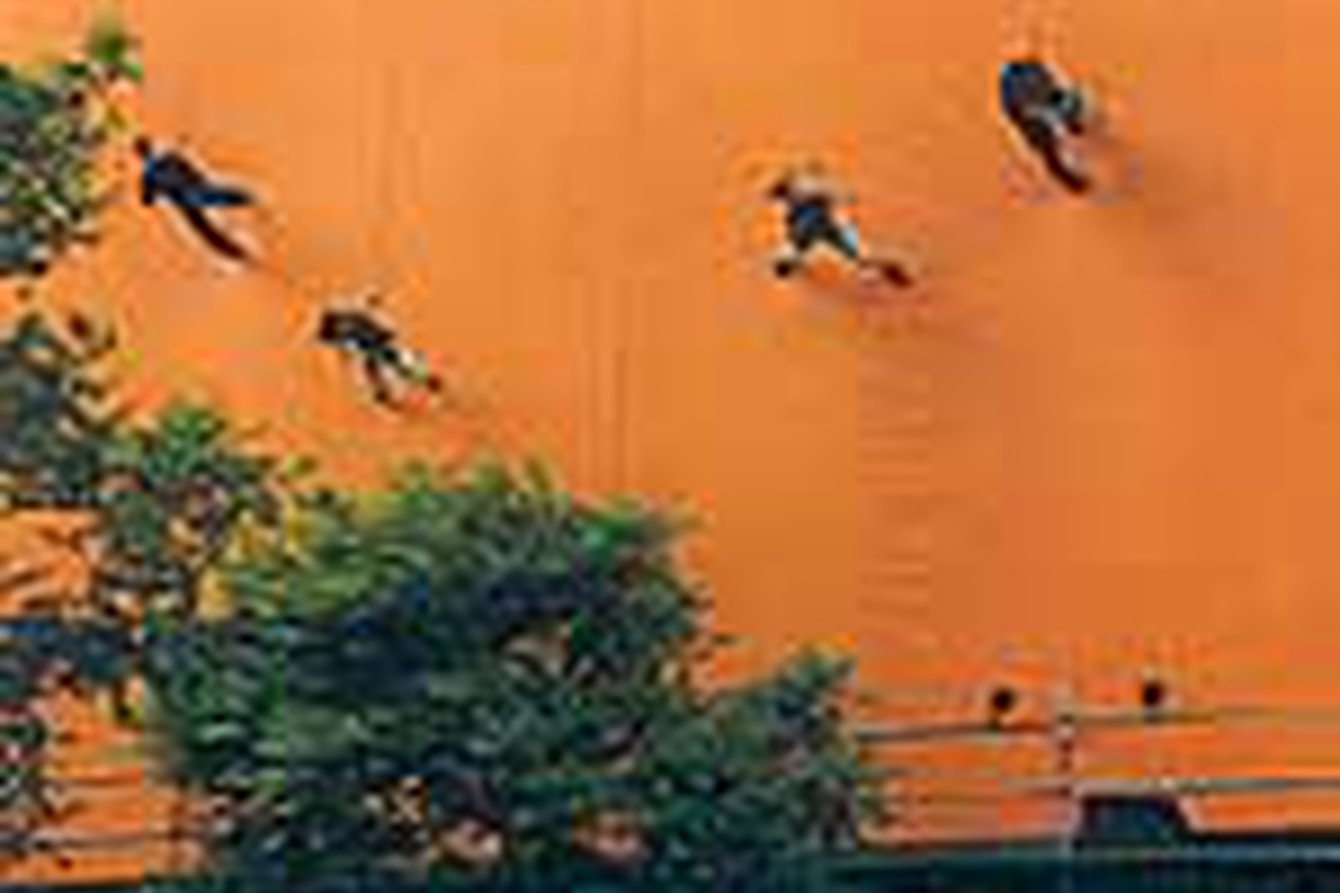 Even before ›millennium moves‹ got underway, the French company, ›Les Passagers‹, are brought their own special brand of dance furore to the Ruhr District.
Purpose built scaffolding and marked the open-air inner city venues where audiences enjoyed this company's breath taking aerial choreography; gravity appeared no longer to exist, every perspective was changed.
›Les Passagers‹ principal sources of inspiration are people, architecture and the universe. In summer 1999, they performed their production ›Vers le haut‹ at Zollverein to great acclaim.
In inner city areas in the Ruhr region they will now show ›Récif‹, a free adaptation of the legend, Orpheus and Eurydike. Created in 1999, ›Récif‹ is a vertical dance featuring 18 different performers including dancers, actors, painters and musicians.
Choreography: Philippe Riou
Performers: Frédéric Noguef, Christine Bernard, Garance Bonno-Dugor, Valérie Atienz, Virginie Avot, Karine Duffy, Virginie Geffroy, Sylvie Heymans, Bernard Barbier, Olivier Duvault, Xavier Cocheton, Guillaume Dumora, Michael Godbille, Olivier Prunieres
Concept for the painting: Frédéric Noguef


Costumes: Virginie Avot, Fabienne Gauthier


Music: Eryck Abecassis


Photos: Rolf Georges
International guest Performance