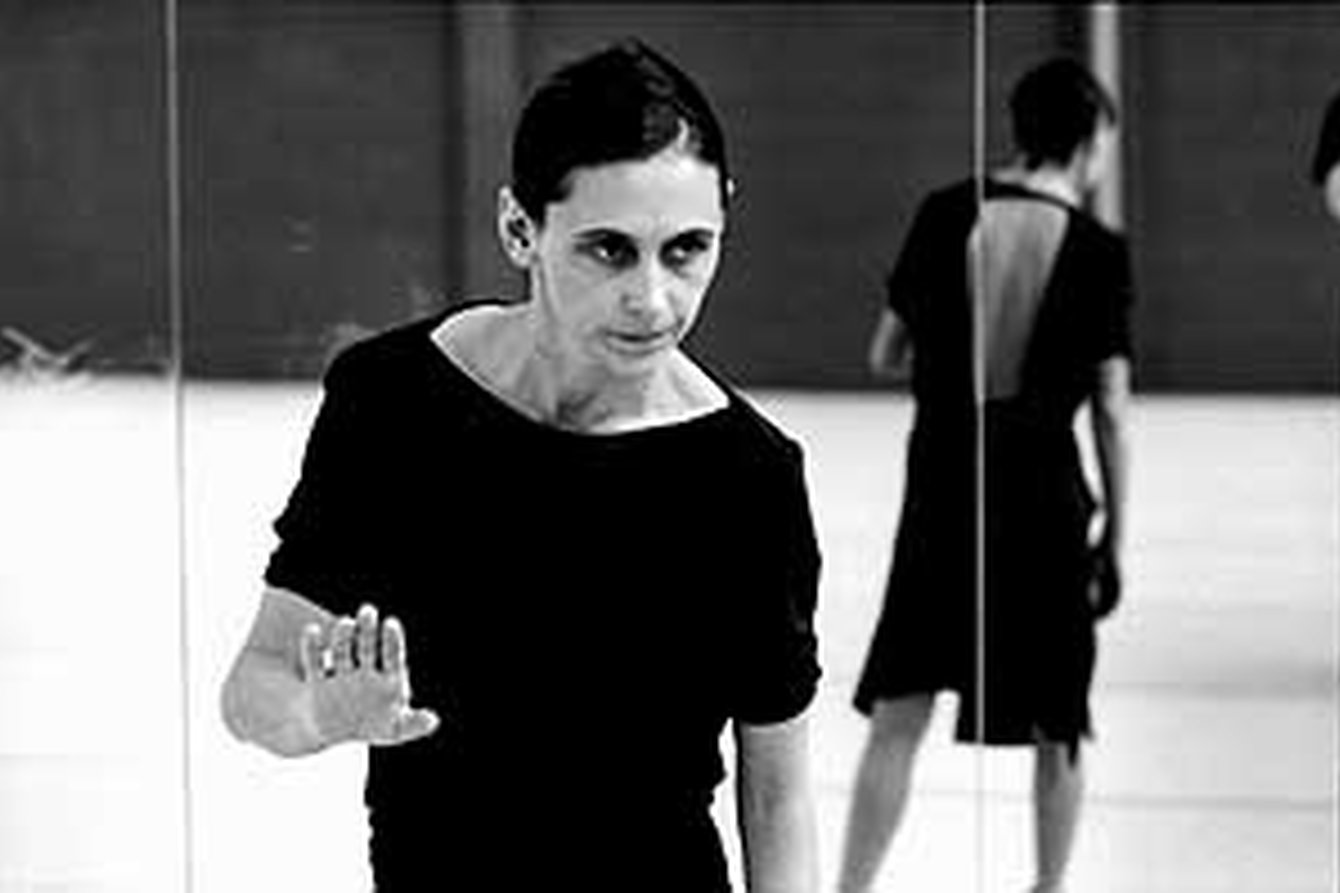 Anne Teresa De Keersmaeker's solo Once is based on the classic 1963 recording of Joan Baez in Concert, Part II featuring traditional folk ballads and hymns by the popular American vocalist, civil rights and peace activist. Dancing with utmost precision and expressiveness De Keersmaeker's draws on the political and emotional undercurrents of the songs to deliver a touching statement against animosity, arrogance, destruction and war.
Choreography and Dance:

Anne Teresa De Keersmaeker (BE)

Assistance choreography: Marion Ballester

Music: Joan Baez Ton Alexandre Fostier

Costumes: Anke Loh

Image: Aliocha Van der Avoort

Set and lighting: Jan Joris Lamers

Stage Manager: Kris Van Aert

Technical director: Harry Cole, José Nuno Fernandes, Luc Galle, Patrick Martens, Guy Peeters, Herman Sorgeloos, Jan Vercauteren, Jeroen Wuyts

Technichians: Rudi Antonissen, Joris Erven, Jan Herinckx, Kristof Van Dijck

Artistic Production assistance:

Anne Van Aerschot
Production: Rosas & De Munt / La Monnaie, Co-production: Léonard de Vinci / Opéra de Rouen


Première Brüssel, Rosas Performance Space, 27 November 2002
Rosas is company in residence at the Théâtre de la Monnaie, the Belgian national opera.
Photo © Gérard Uféras