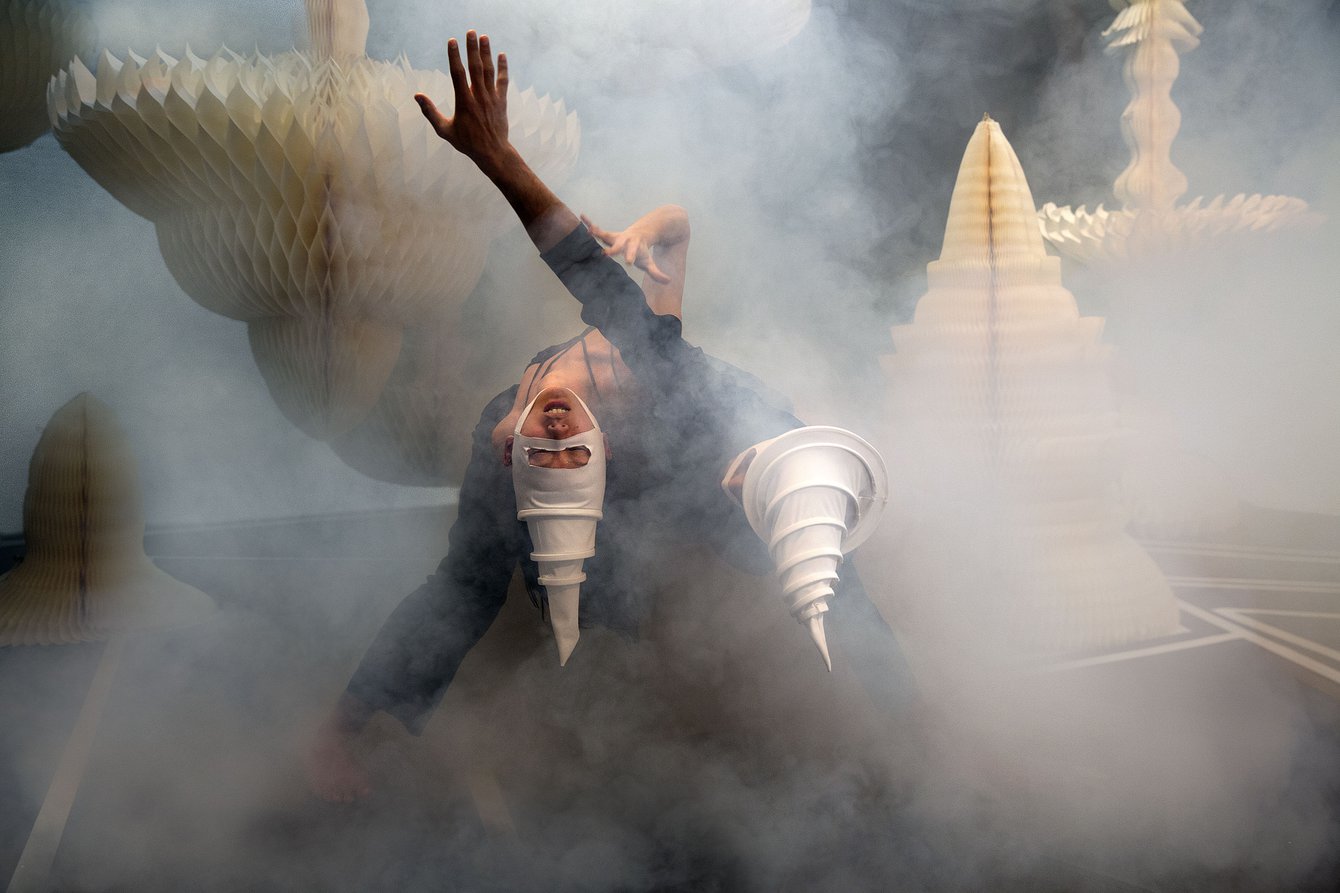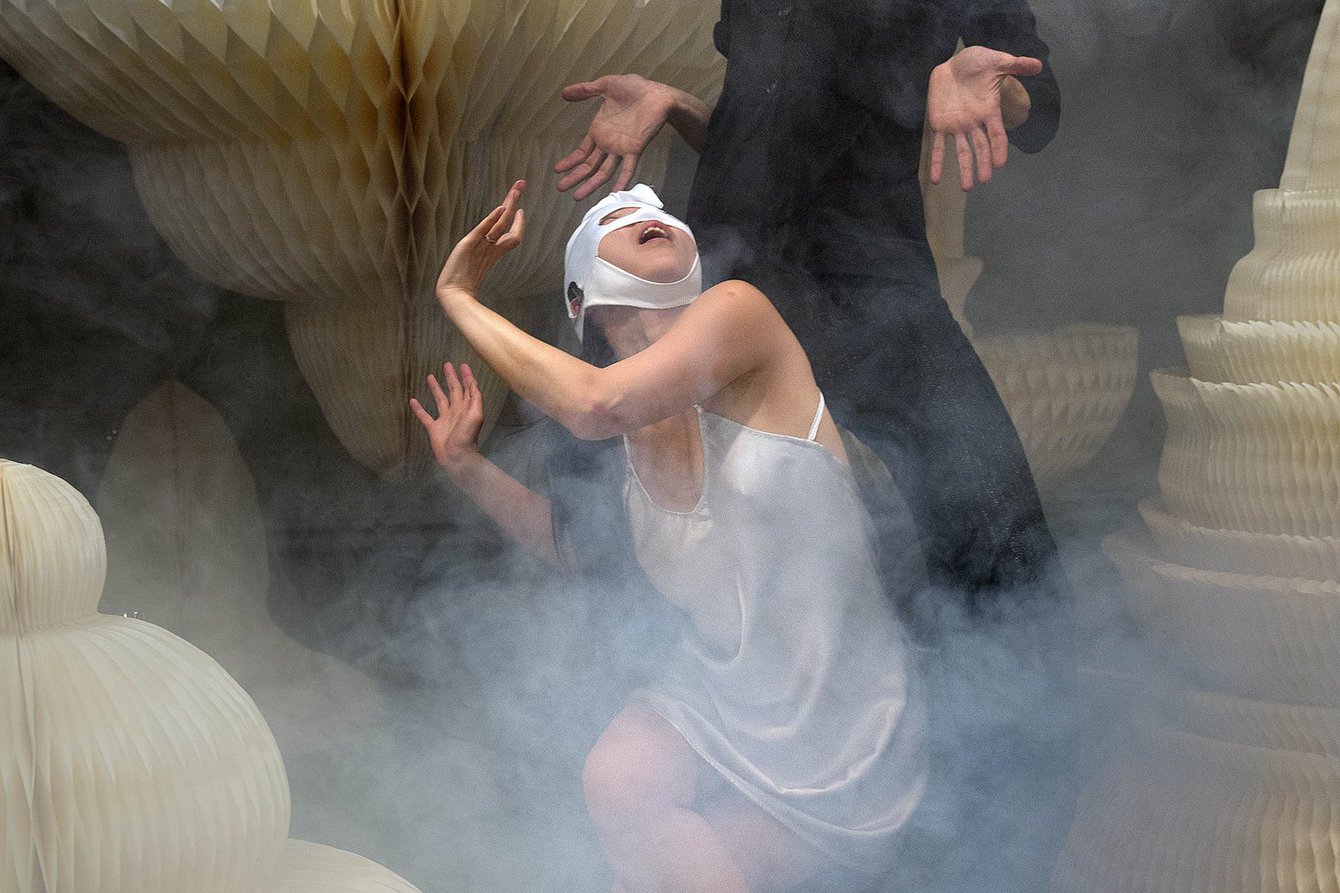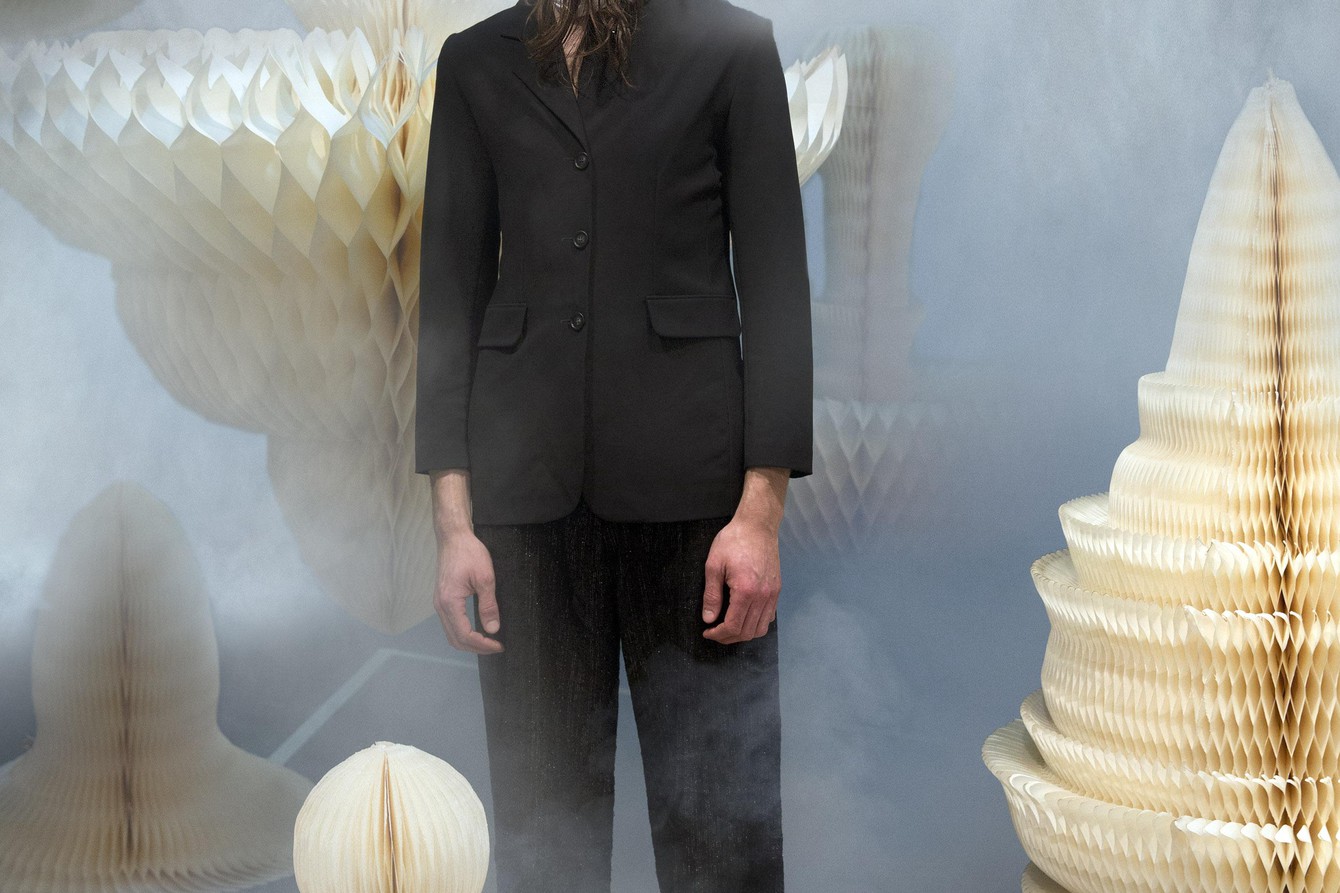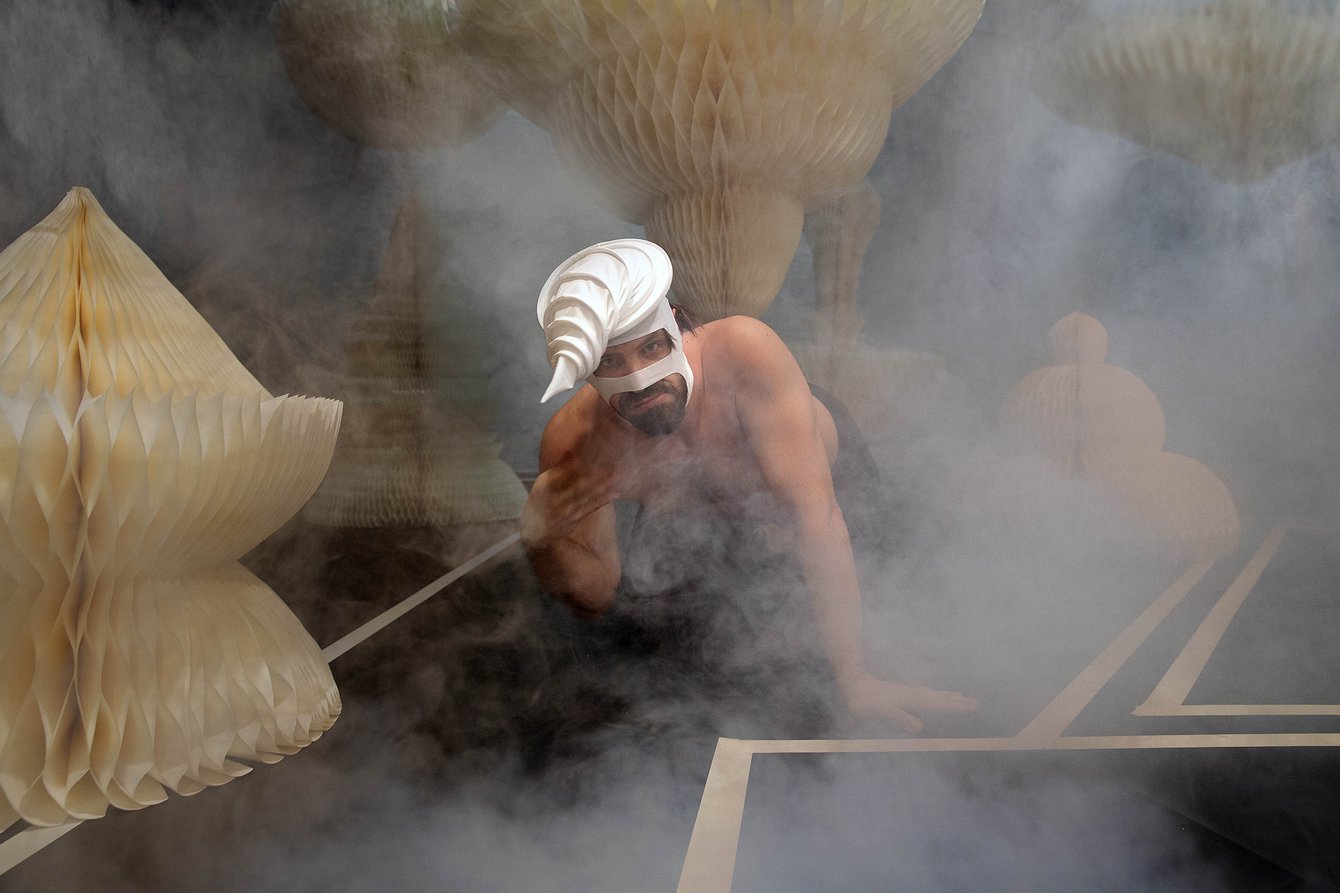 Moving between the poetic and the bizarre, slapstick humor and the contradictory depths of the human condition, Grace Ellen Barkey creates visually striking tableaux vivants laced with absurdity.  In her latest production ›MUSH-ROOM‹ created in close collaboration with scenographer Lot Lemm, hallucinogenic episodes converge in a surreal autumnal scenario of decaying beauty in which the performers' ultimate resistance wins the day over melancholia. The music for ›MUSH-ROOM‹ is composed by the American art collective ›The Residents‹ formed in the 1960s and still labeled today as an iconic avant-garde performance pop band known not least for the now-legendary disguises they wear during their concerts.
Choreography, direction, text: Grace Ellen Barkey
Concept: Lemm&Barkey
Music: The Residents
Created by/ performed with: Sung-Im Her, Yumiko Funaya, Benoît Gob, Maarten Seghers, Julien Faure, Mohamed Toukabri, Catherine Travelletti
Set & costume design: Lot Lemm
Dramaturgy: Elke Janssens
Sound: Bart Aga
Lighting design: Luc Schaltin
Light: Marjolein Demey
Assistance: Lemm&Barkey, Lieve Meeussen
Intern assistant to the director: Myrto Vagiota
Productionmanager: Luc Galle
Language coach: Helen McNamara
Photography: Phile Deprez, Maarten Vanden Abeele
MUSH-ROOM manifesto: Stef Lernous
A Needcompany Production
Coproduction: PACT Zollverein (Essen), Internationales Figurentheater-Festival (Erlangen)
With the support of the Flemish authorities.
Touring
27.05.2015, La Filature, Mulhouse Cedex (FR)
31.01.2015, Scène Nationale de Sète et du Bassin de Thau, Sète (FR)
17.01.2015, KORZO, Den Haag (NL)
15.01.2015, CC Brugge, Brügge (BE)
06.12.2014, Théâtre Garonne, Toulouse (FR)
05.12.2014, Théâtre Garonne, Toulouse (FR)
04.12.2014, Théâtre Garonne, Toulouse (FR)
05.10.2014, Seoul Performing Arts Festival, Korea Performing Arts Center, Seoul (KR)
04.10.2014, Seoul Performing Arts Festival, Korea Performing
Arts Center, Seoul (KR)
27.03.2014, Kultuurfaktorij Monty, Antwerpen (BE)
26.03.2014, Kultuurfaktorij Monty, Antwerpen (BE)
15.03.2014, CC Strombeek, Strombeek (BE)
13.03.2014, Vooruit, Gent (BE)
12.03.2014, Vooruit, Gent (BE)
06.03.2014, CC De Velinx, Tongeren (BE)
30.10.2013, Theater in Bewegung, Jena (DE)
04.08.2013, ImPulsTanz, Wien (AT)
03.08.2013, ImPulsTanz, Wien (AT)
02.08.2013, ImPulsTanz, Wien (AT)
26.06.2013, Malta Festival, Poznan (PL)
25.06.2013, Malta Festival, Poznan (PL)
28.05.2013, STUK Kunstencentrum, Löwen (BE)
27.05.2013, STUK Kunstencentrum, Löwen (BE)
24.05.2013, De Brakke Grond, Amsterdam (NL)
10.05.2013, Internationales Figurentheater-Festival, Erlangen (DE)
21.04.2013, Kaaitheater, Brüssel (BE)
20.04.2013, Kaaitheater, Brüssel (BE)
19.04.2013, Kaaitheater, Brüssel (BE)
09.04.2013, SPILL Festival, London (GB)
05.04.2013, Dansens Hus, Stockholm (SE)
04.04.2013, Dansens Hus, Stockholm (SE)
23.03.2013, PACT Zollverein, Essen (DE)
22.03.2013, PACT Zollverein, Essen (DE)