Hosted by PACT Zollverein for the Ruhrtriennale
Ruhrtriennale

German premiere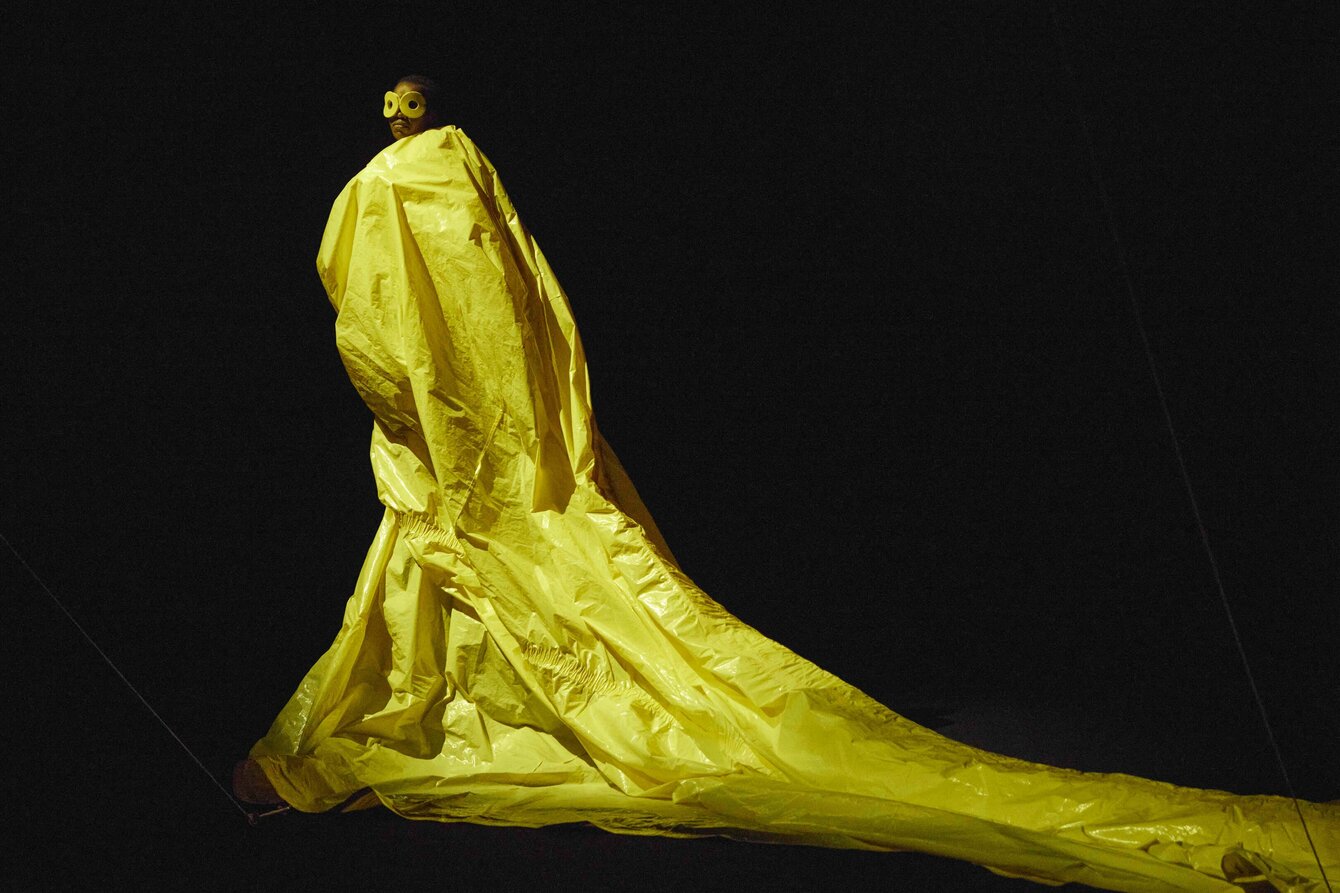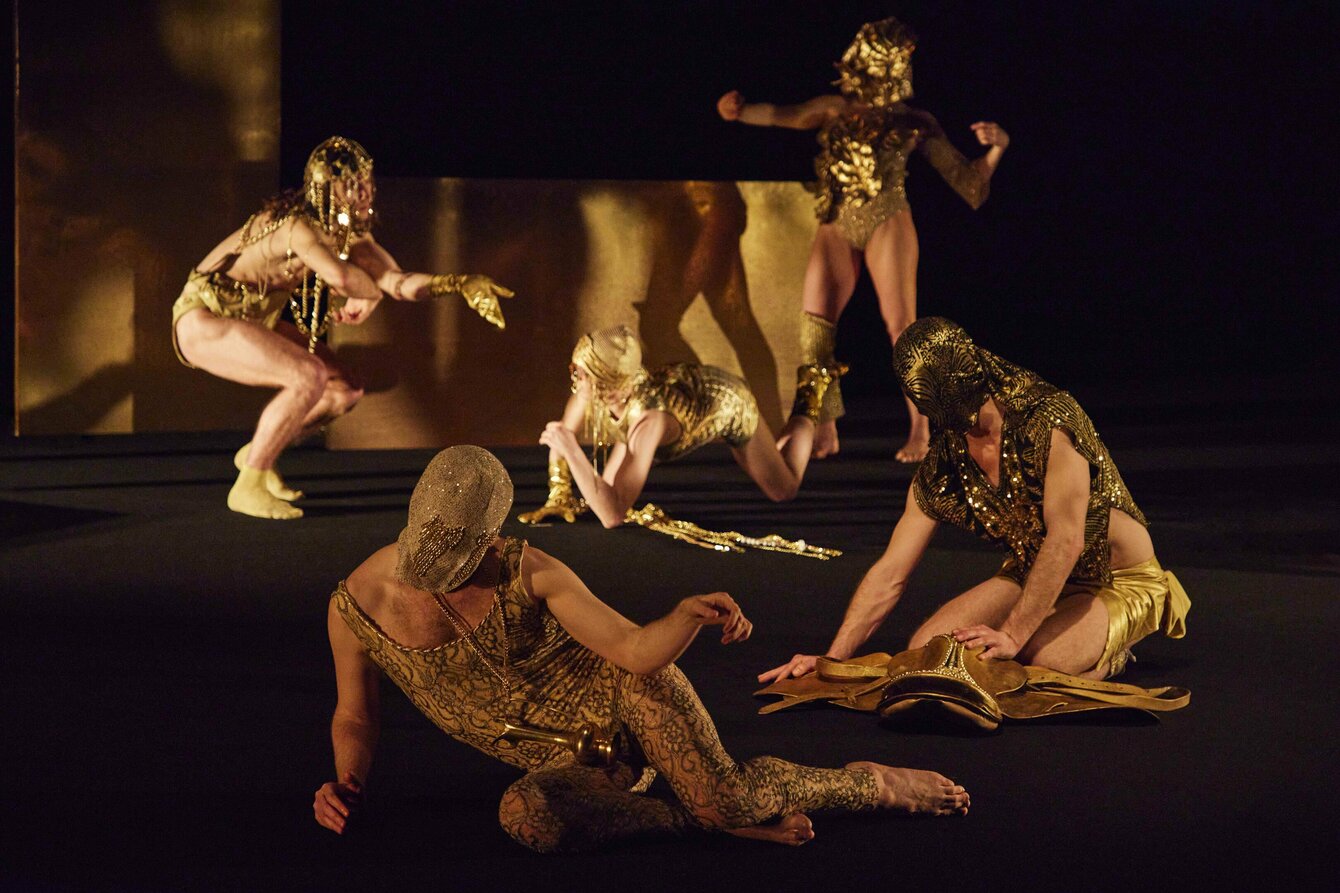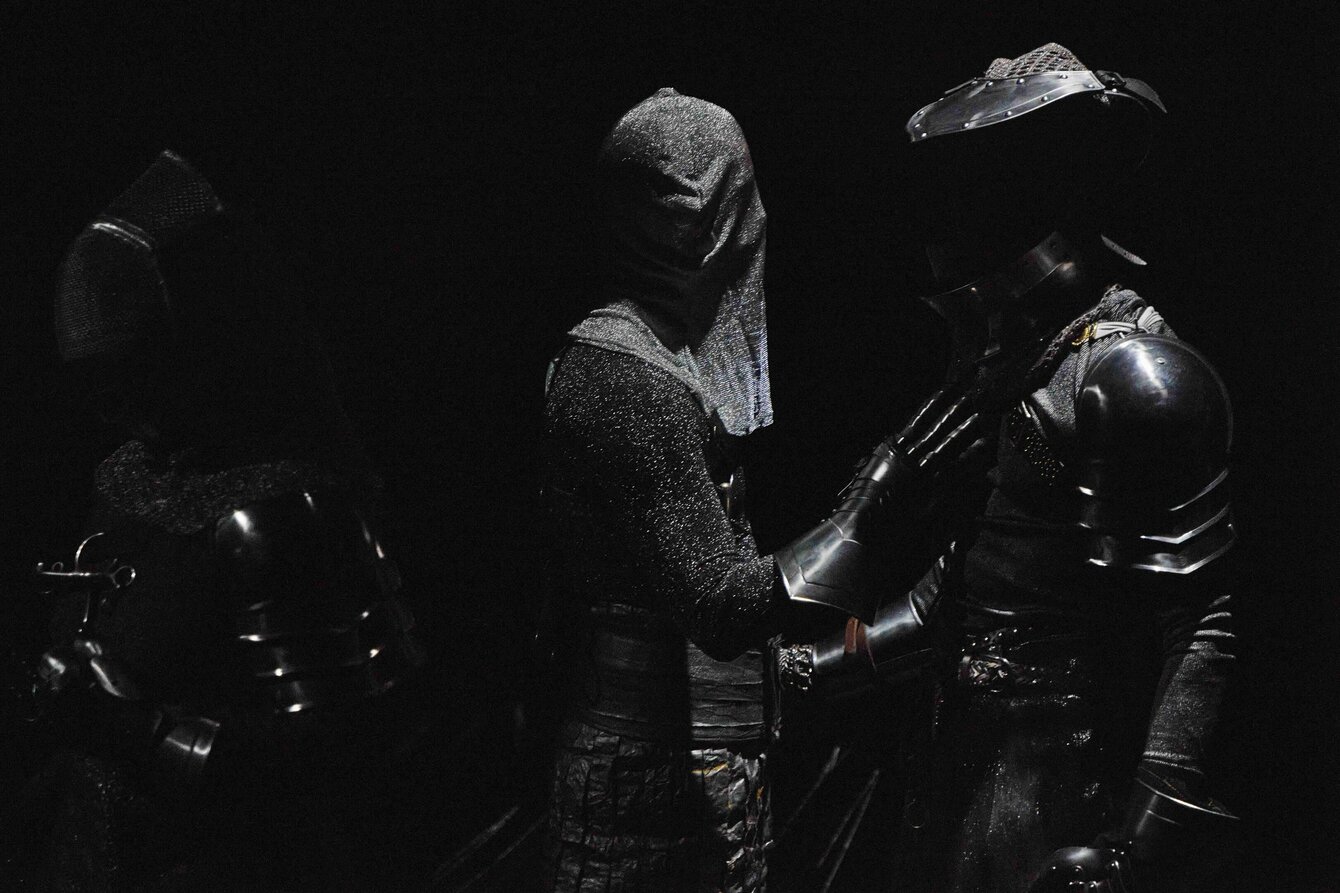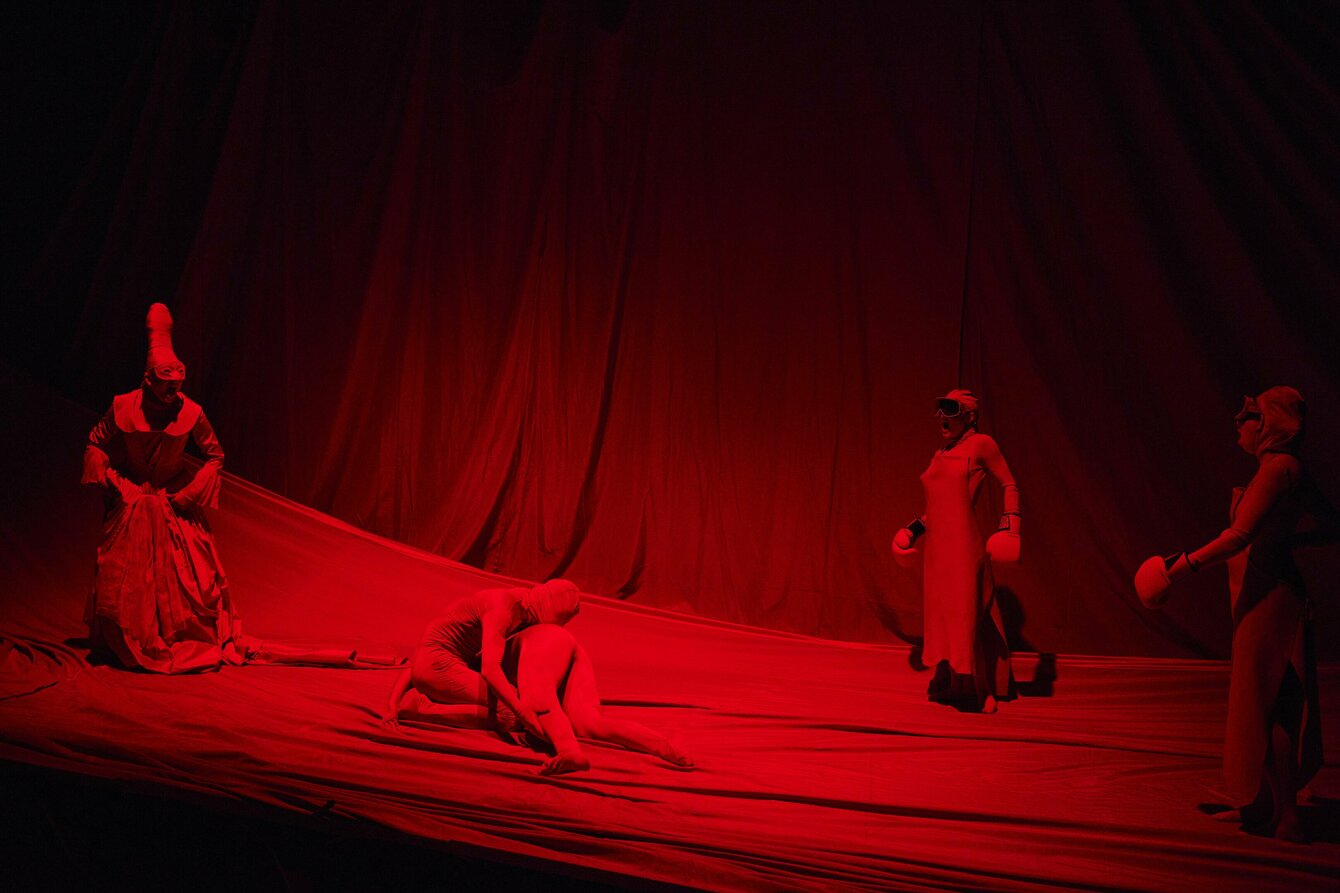 Audience Talk: Following the performance on Friday, 15 September, we invite interested parties to an audience discussion with participants in the production.
Tickets
›The Living Monument‹ creates a monochrome world of intense colours where time seems to stand still. The choreography devised together with 14 dancers from Carte Blanche creates dreamlike landscapes out of bodies, textiles and objects which constantly transform themselves to make new combinations. Slowly changing scenes, populated by emerging and disappearing figures, reveal vibrant images, fragmentary narratives and remembered visions. A compelling play on slowness and enduring time, in which past, present and future exist simultaneously.
Eszter Salamon's choreographic works summon up sensory hallucinations and shifts between meaning, perception and memory. ›The Living Monument‹ is part of the MONUMENT series, in which the artist has spent almost ten years exploring the question of what remains of the past and continues to shape us today: an intense artistic search for alternative writings of history and a new view of the past in order to be able to imagine a different future. The first work in the series, ›MONUMENT 0: HAUNTED BY WARS (1913-2013)‹, was a confrontation with violent colonial history that was also seen as part of the Ruhrtriennale at PACT Zollverein in 2014. In the MONUMENT works that followed, most of which were also seen at PACT, Salamon focused on preserving life stories from being forgotten. ›The Living Monument‹ does not refer to specific historical events, instead it follows the idea of a dream, of constant change, thus creating a trance-like mood of illusions, associations and fictions linking what seemed to be long gone with the future.
Eszter Salamon is the winner of this year's Hedda Award for Best Costume Design in ›MONUMENT 0.10: The Living Monument‹»The costumes are executed with an impressive degree of craftsmanship and a keen artistic eye. They evoke a range of associations to times and places, creating a theatrical atmosphere between dream and reality. […] It is a masterful and humorous play with tableaux in which the costume designer demonstrates outstanding creativity and passionate commitment.«
Concept, choreography, costume design: Eszter Salamon Scenography: James Brandily Lighting Design: Silje Grimstad Composition: Carmen Villain Choreography Assistance: Elodie Perrin,  Christine De Smedt Assistant Costume Design: Laura Garnier Sound Design: Leif Herland PR-Photo: Sjur Pollen Press Photos, Process Photos: Øystein Haara Video: David Alræk With: Caroline Eckly,  Noam Eidelman Shatil,  Nadege Kubwayo, Naomi Schouten, Dawid Lorenc,  Adrian Bartczak,  Aslak Aune Nygård,  Ole Martin Meland,  Brecht Bovijn, Gaspard Schmitt,  Mathias Stoltenberg,  Manon Campion,  Ihsaan de Banya,  Mai Lisa Guinoo, Carte Blanche