Mapa Teatro
La Luna en el Amazonas/Der Mond im Amazonas
As part of the Ruhrtriennale

World premiere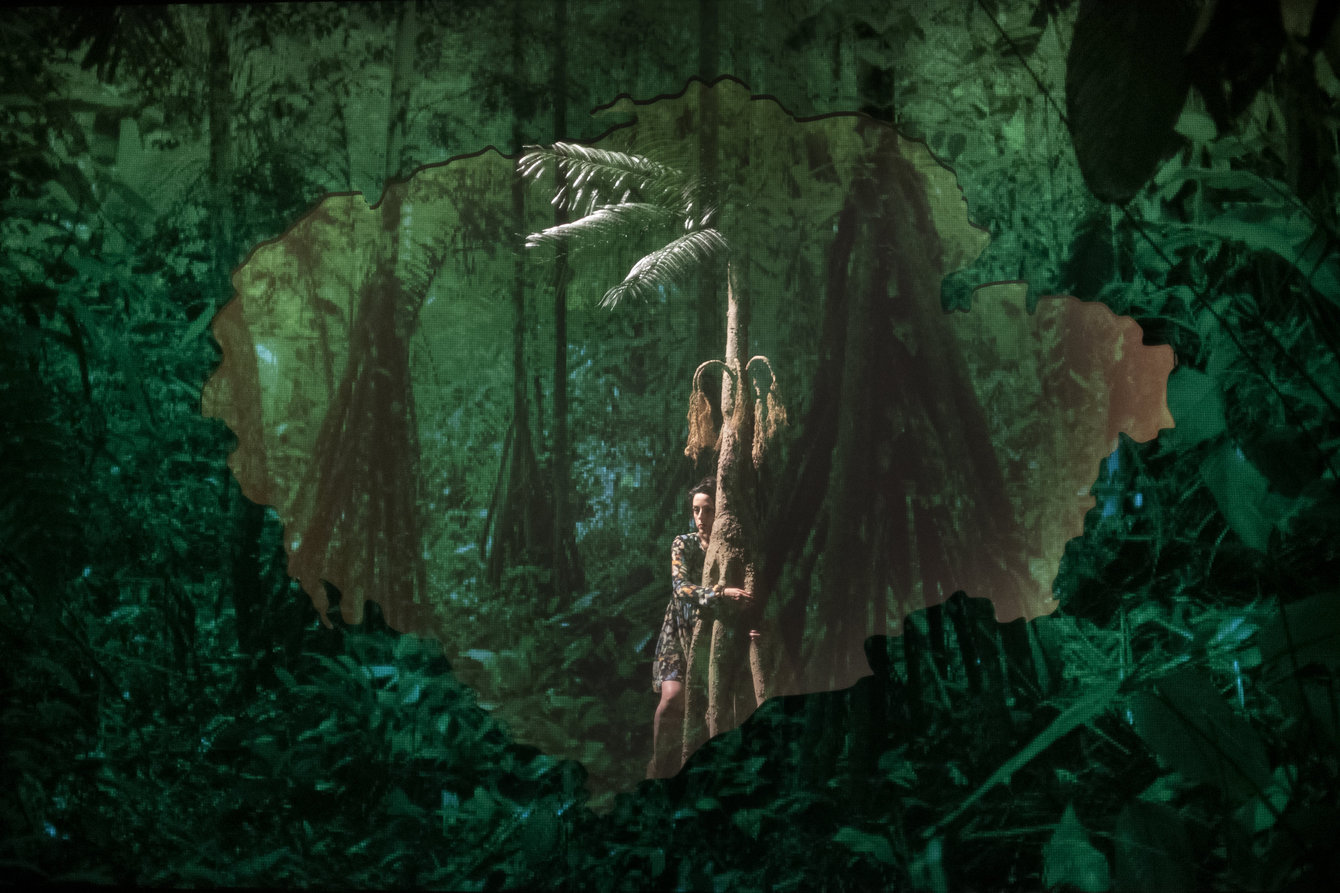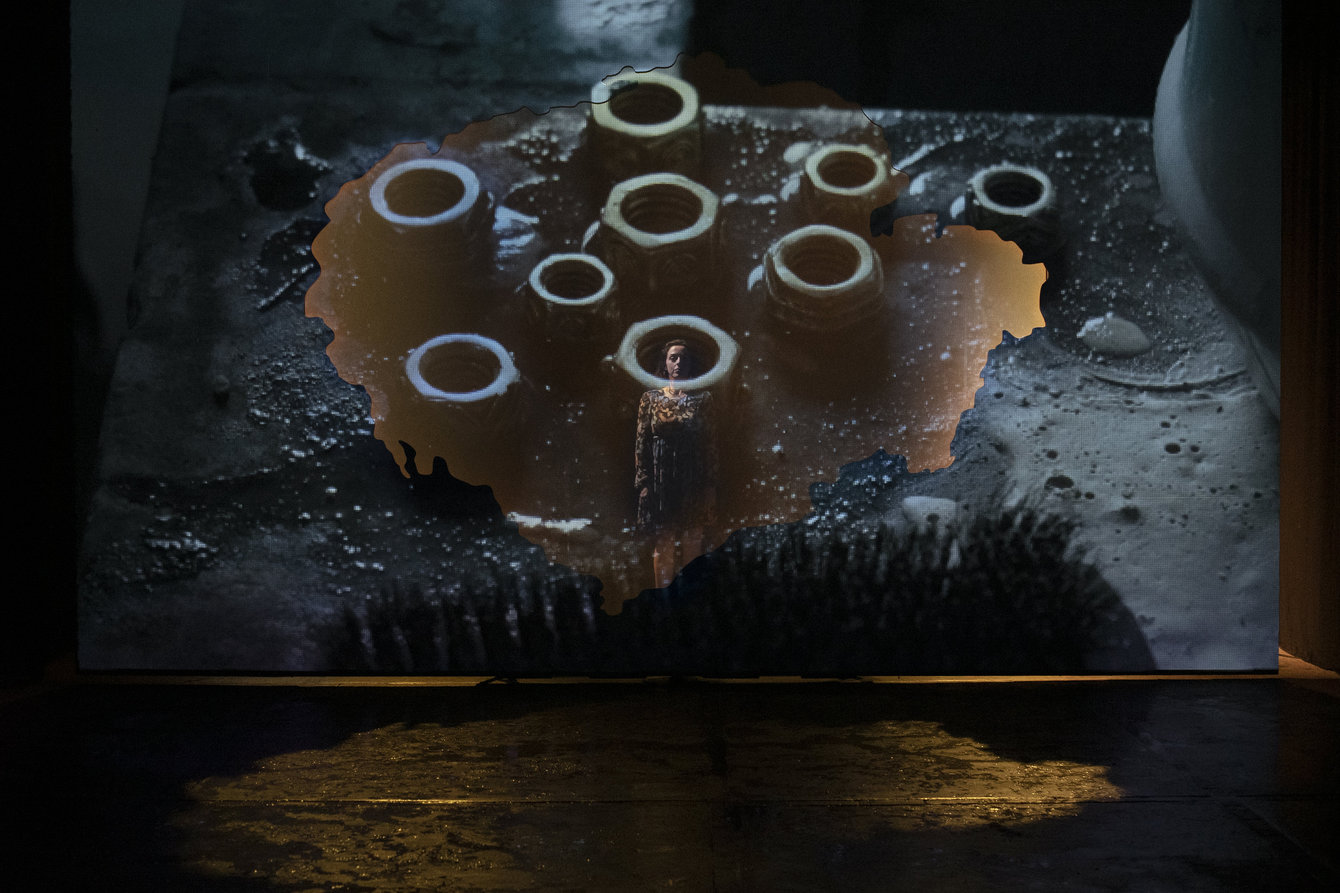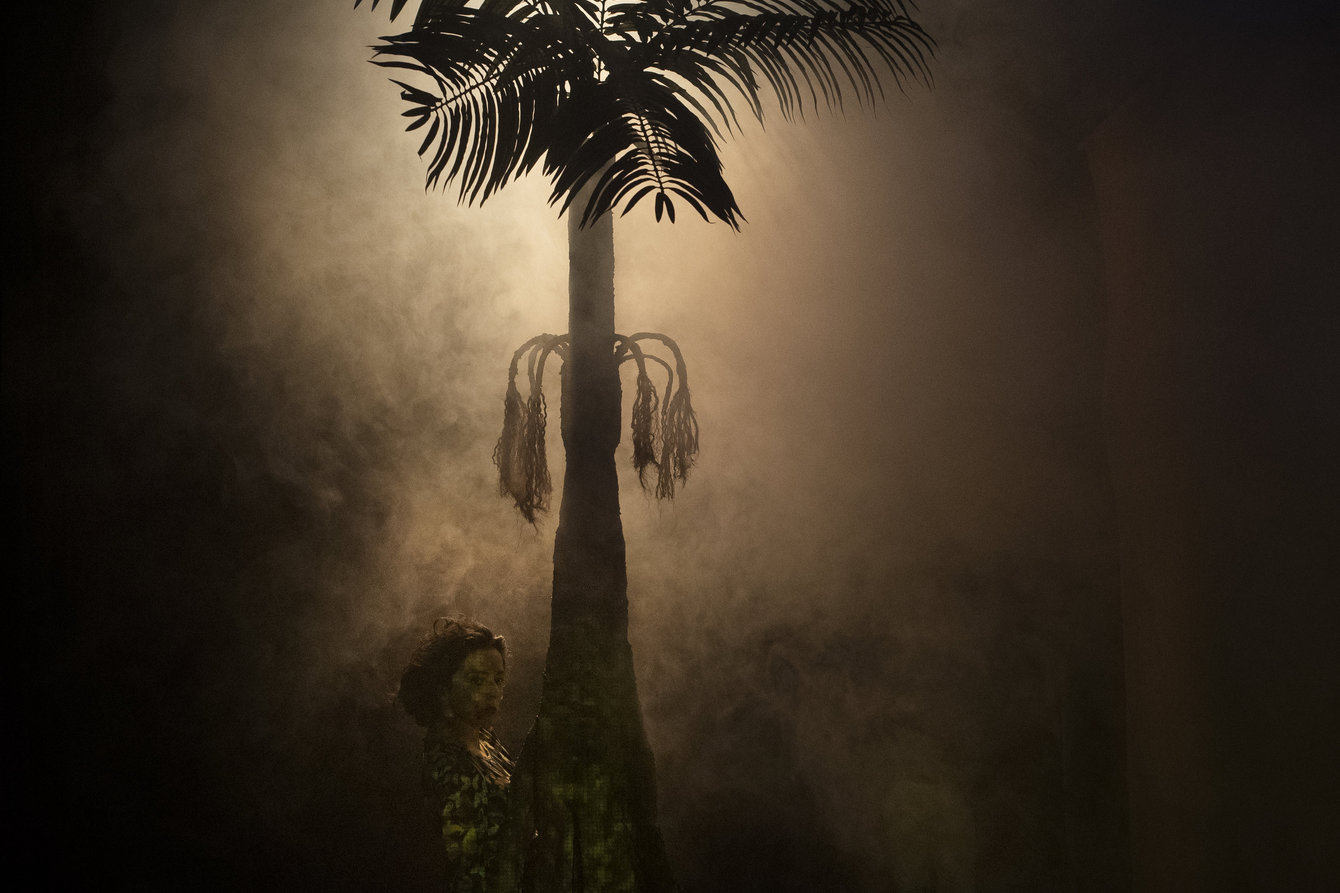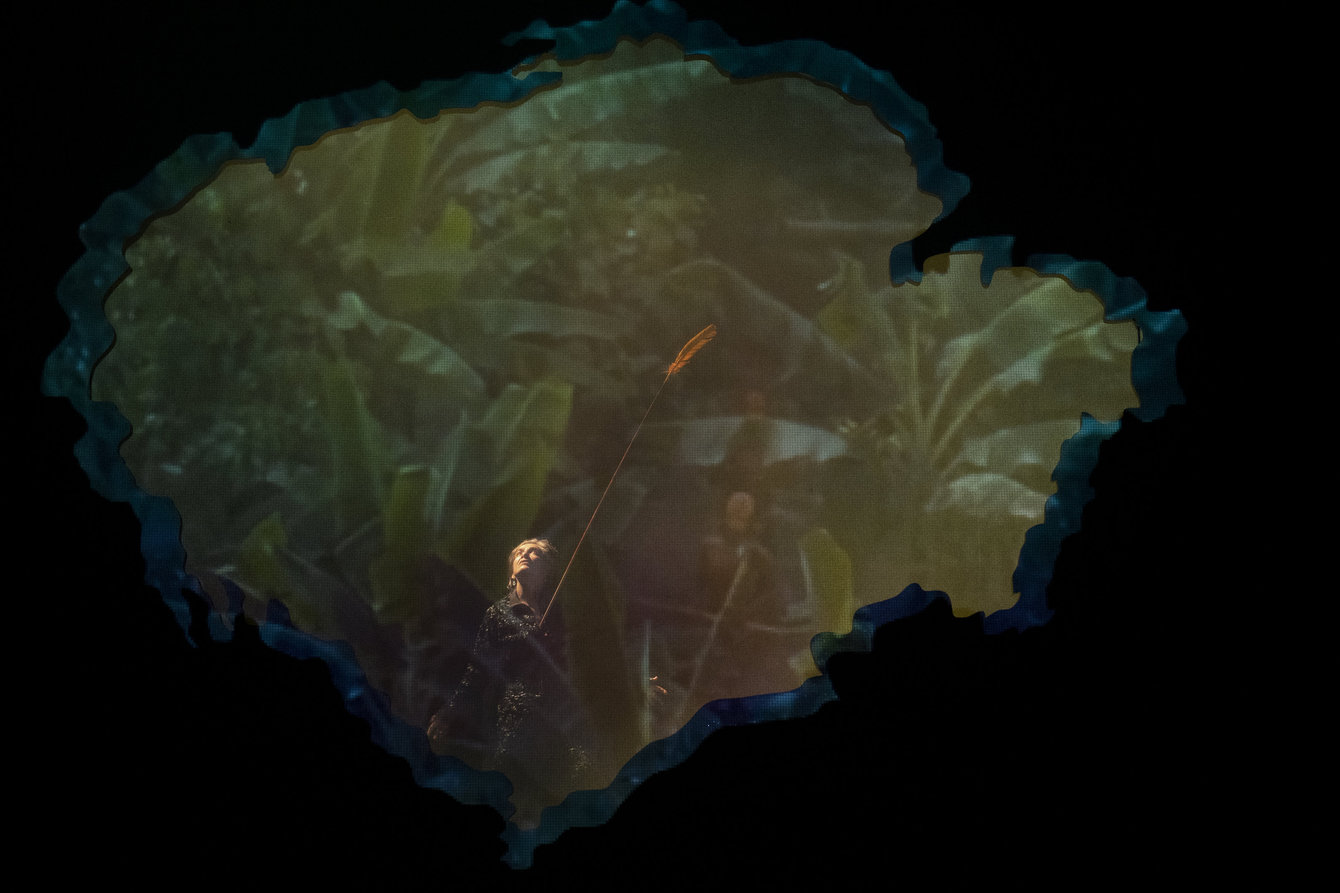 In 2019 news is published of the existence of indigenous communities living in self-chosen isolation in the Colombian Amazon region. Attracted by this 300-year-old act of resistance, Mapa Teatro began to investigate, gathering evidence from shamans, anthropologists and eye witnesses. Searching for the existence of isolated indigenous peoples is similar to the work of quantum physicists: it consists attempting to track down tiny particles of the universe. It is also like that of astronomers trying to determine the existence of planets from other galaxies: faced with the impossibility of a direct encounter, they keep track of forces in space.   
 A year after starting their search, Mapa Teatro are forced to work in isolation because of the pandemic. During this year, they experience strange vibes in their bodies: the appearance of a third leg, the touch of an animal, the sound of an arrow, the presence of a boundary, the threat of proximity.
Despite a number of congruities, the survival strategies enforced by the pandemic bear no comparison with the forms of resistance practiced by peoples who choose to isolate themselves in their struggle against deadly political policies in the trans-Amazonian region. Is it possible that our search ultimately consists of allowing these isolated people to take over our dream, so that we can experience the possibility of a new kind of existence and a different kind of resistance?
From the sum of these parts Mapa Teatro will form an intensely visual docu-fictional story that will premiere during the Ruhrtriennale 2021. 
Concept, dramaturgy, direction Heidi Abderhalden, Rolf Abderhalden
Based on A paixão segundo GH (Clarice Lispector), On the Frontier (Ursula K. Le Guin), Le
With Heidi Abderhalden, Rolf Abderhalden, Agnes Brekke, Andrés Castañeda, Julián Díaz, Alexander Rodríguez, Ximena Vargas
Special guest Daniel Giménez Cacho, Jorge Alirio Melo, Joe Weerasethakul
Visual and Set designers Mapa Teatro
Costume design Elizabeth Abderhalden
Music, Sound design Juan Ernesto Díaz
Light design Jef Dubois
Kamera Heidi Abderhalden, Rolf Abderhalden, Fausto Díaz, Javier Hernández, Mónica Torregrosa, Ximena Vargas
Videoediting Heidi Abderhalden, Fausto Díaz, Ricardo Rodríguez, Ximena Vargas
Live Video Ximena Vargas
Stage manager José Ignacio Rincón, Daniela Bright
Technical Director Cécile Bickart
Producers: Mapa Teatro, José Ignacio Rincón, Ximena Vargas.
Executive production for France, Belgium and Swizterland: Le Phénix Scène nationale.
Co-producers : Ruhrtriennale, Monsouturm, Culturescapes, Le Phénix Scène Nationale/Next Festival, Théâtre de la Ville, Paris Festival d'Automne, Berlin Bienale
Partnerships: Iberescena, Ministry of Culture of Colombia, Naves Matadero, Foundation for Arts Initiatives Ffai