Kokerei Zollverein, Salzlager
During Dance Platform 2018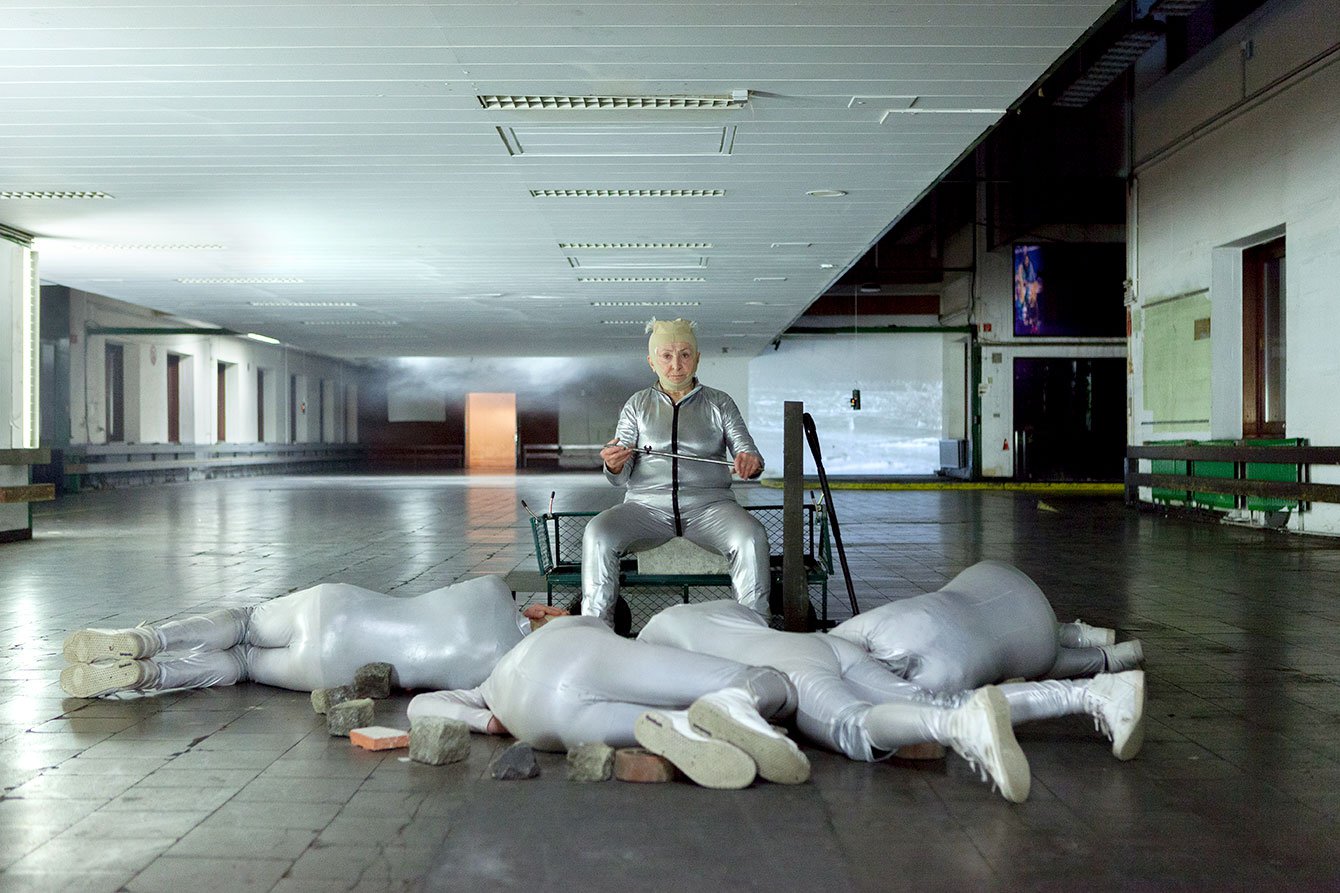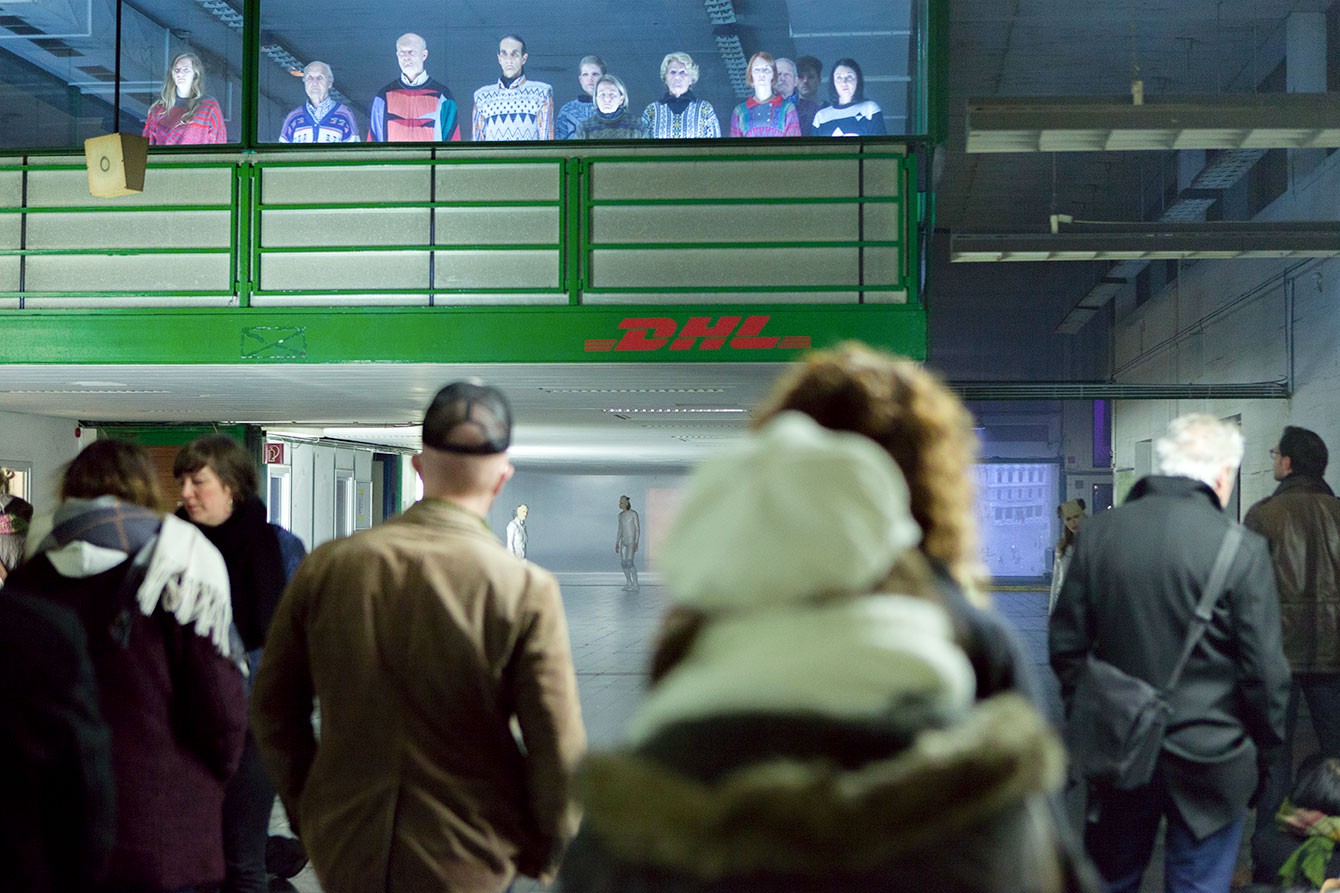 18 € / red. 9 €
150 min.
In German & English
Standing room tickets.
All-weather clothing and sturdy footwear recommended.
Tickets for sold out performances may become available at short notice. Changes will be announced here.
Tickets 15.03. 17h
Tickets 16.03. 15h
Tickets 18.03. 14h
›the last IDEAL PARADISE‹ by Claudia Bosse considers social constellations and political thinking. Transforming materials and forming fragile, temporary communities with and for viewers, it is at once an installation, a choreography and a performance combining the political present and history with rituals and myths. Realised in multi-media spaces and combining videos, objects and sounds ›the last IDEAL PARADISE‹ questions terrorism, territory and assimilation, projections and constellations of our cultural and political (un)consciousness.
The work is the result of a multi-part two-year working process entitled ›IDEAL PARADISE‹ which began in 2005 as an installation with interviews from Cairo and Athens reflecting the political situations and social upheavals of the time. A following part took place at the Weltmuseum Vienna where material from the ethnographic collection as well as objects and videos were incorporated. After this, the series expanded nomadically into urban spaces before making a stop at Tanzquartier Wien and giving rise to a performative landscape in Bucharest. Bosse's process culminated in ›the last IDEAL PARADISE‹ which was realised at a former post office loading station in Düsseldorf using elements derived from the whole series in collaboration with the performers and a local choir.
Concept, space, objects, choreography: Claudia Bosse Sound, media: Günther Auer From and with: Robert Jackson, Rotraud Kern, Mun Wai Lee, Alexandra Sommerfeld, Florian Tröbinger, Ilse Urbanek Choir: Uwe Bähr, Hannelore Bohm, Izabela Folek, Rosemarie Hofsess-Kerkhoff, Jürgen Klein, Werner Klüfer, Mathias Meis, Verena Meis, Inge Müller, Georg Nocke, Judith Pieper Critical Witness: Kathrin Tiedemann Assistance: Dagmar Tröstler Communication: Vicky Klug Technical direction: Marco Tölzer Production: theatercombinat Co-production: FFT (Dusseldorf) within the framework of "Internationale Koproduktionen. Living Dead – Spukgestalten im Theater der Gegenwart" Funding: Wien Kultur Supported by: Kunststiftung NRW