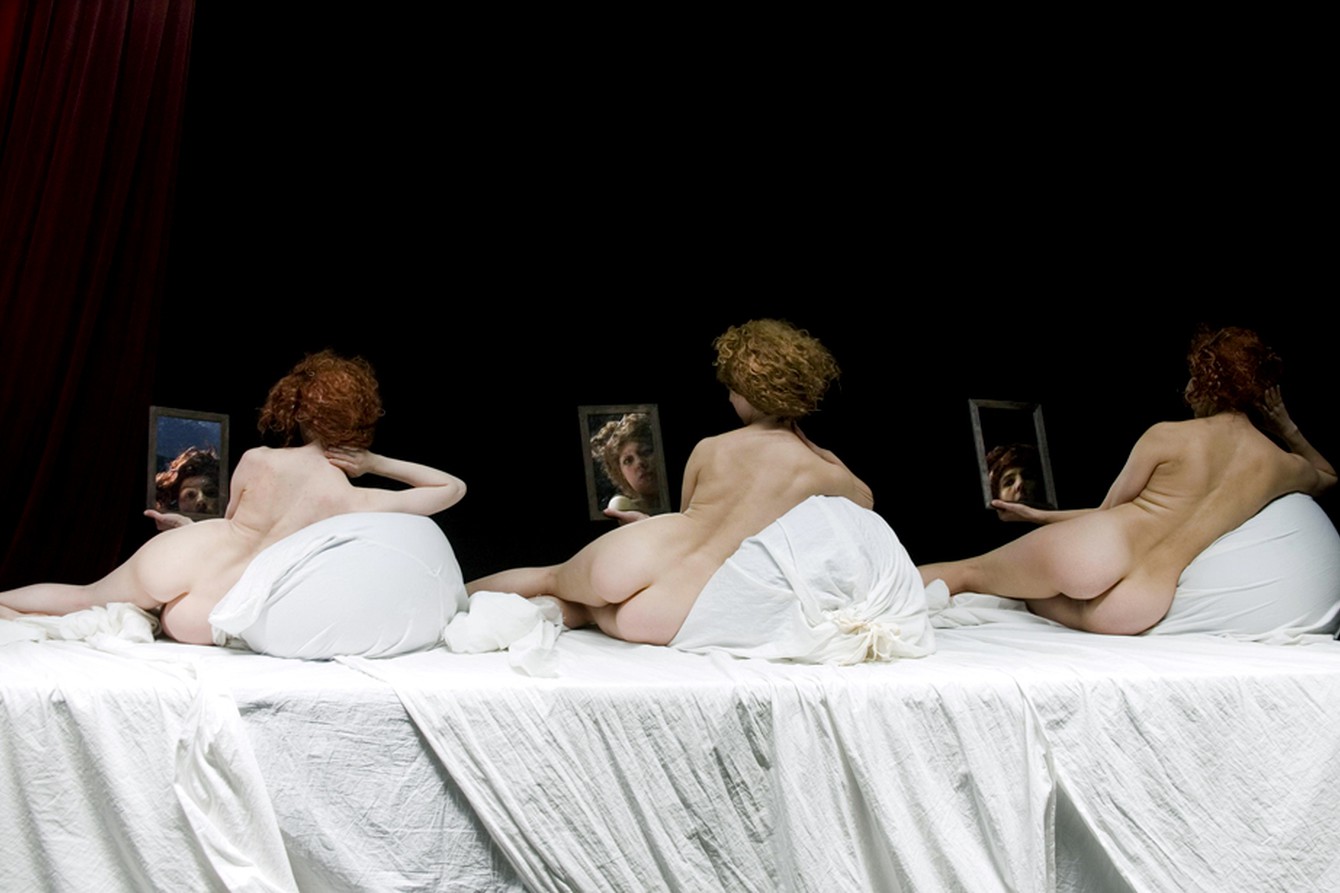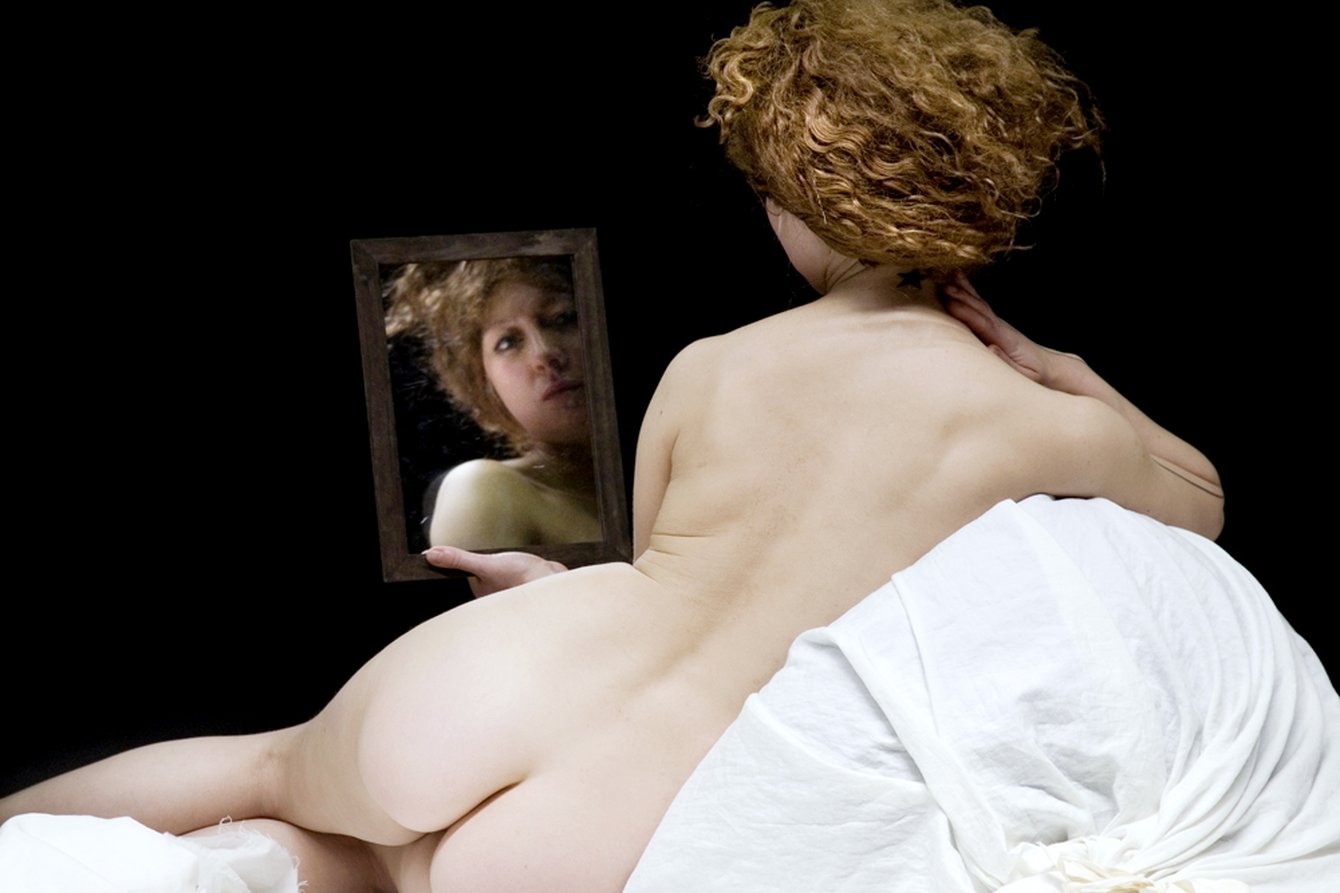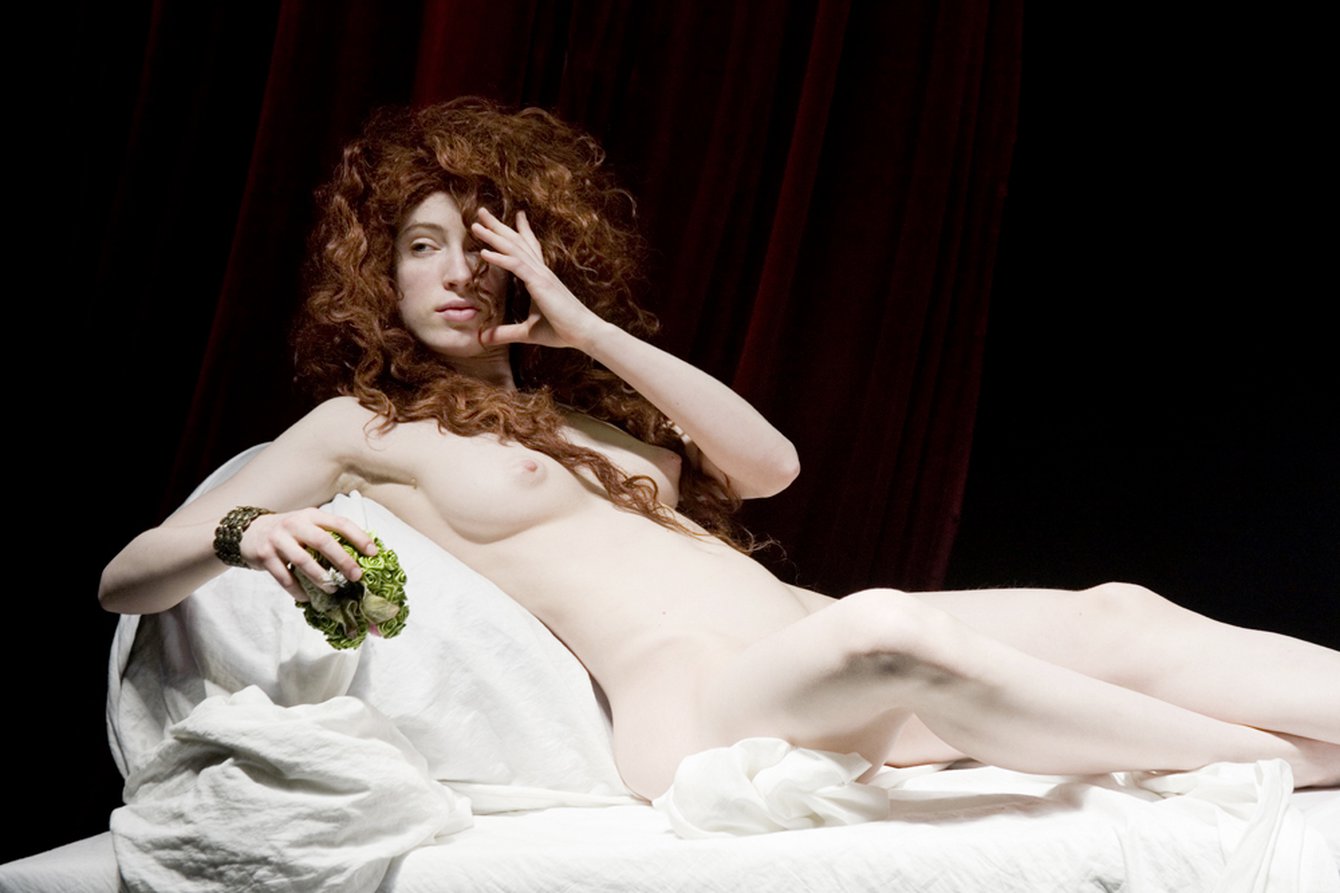 Info
What enflames desire in the eye of the beholder, and when does it tire? What separates or what connects the naked body in art to the nude as an object of lust? Three unclothed women create well-known poses from important paintings in the art canon, such as Giorgione's ›Sleeping Venus‹ or Ingres' ›La grande Odalisque‹. At first a male voice lectures on the facts from an art historian's point of view, in the second half it is sex workers who recount the sometimes stereotypical, sometimes ridiculous wishes of their clients from offstage. In ›La belle indifférence‹, French choreographer Gaëlle Bourges looks at the nude female figure from different aspects. She combines sensuous perception and cliché in a performance that plays with desire and tedium, proximity and distress in equal measure.

We recommend that adolescents under 18 only attend this performance in the company of a parent or legal guardian.

Credits
Choreography: Gaëlle Bourges
Performed by: Alice Roland, Marianne Chargois, Gaëlle Bourges

Light: Béatrice Le Sire

Sound design: Olivier Toulemonde
Production: Association OS/Gaëlle Bourges
Co-producers: Recontres Chorégraphiques international de Seine-Saint-Denis, le Quartz scène national de Brest

Supported by: La DRAC Ile-de-France – the Ministère de la Culture et de la Culture et de la Communication au titre de l'aide au projet, La Fondation Beauchmarchais-SACD, Le prisme centre de développement artistique de Saint-Quentin-en-Yvelines and ARTE radio.com
The performances at PACT Zollverein are supported by the Institut français Deutschland / Bureau du Théâtre et de la Danse.
www.gaellebourges.com