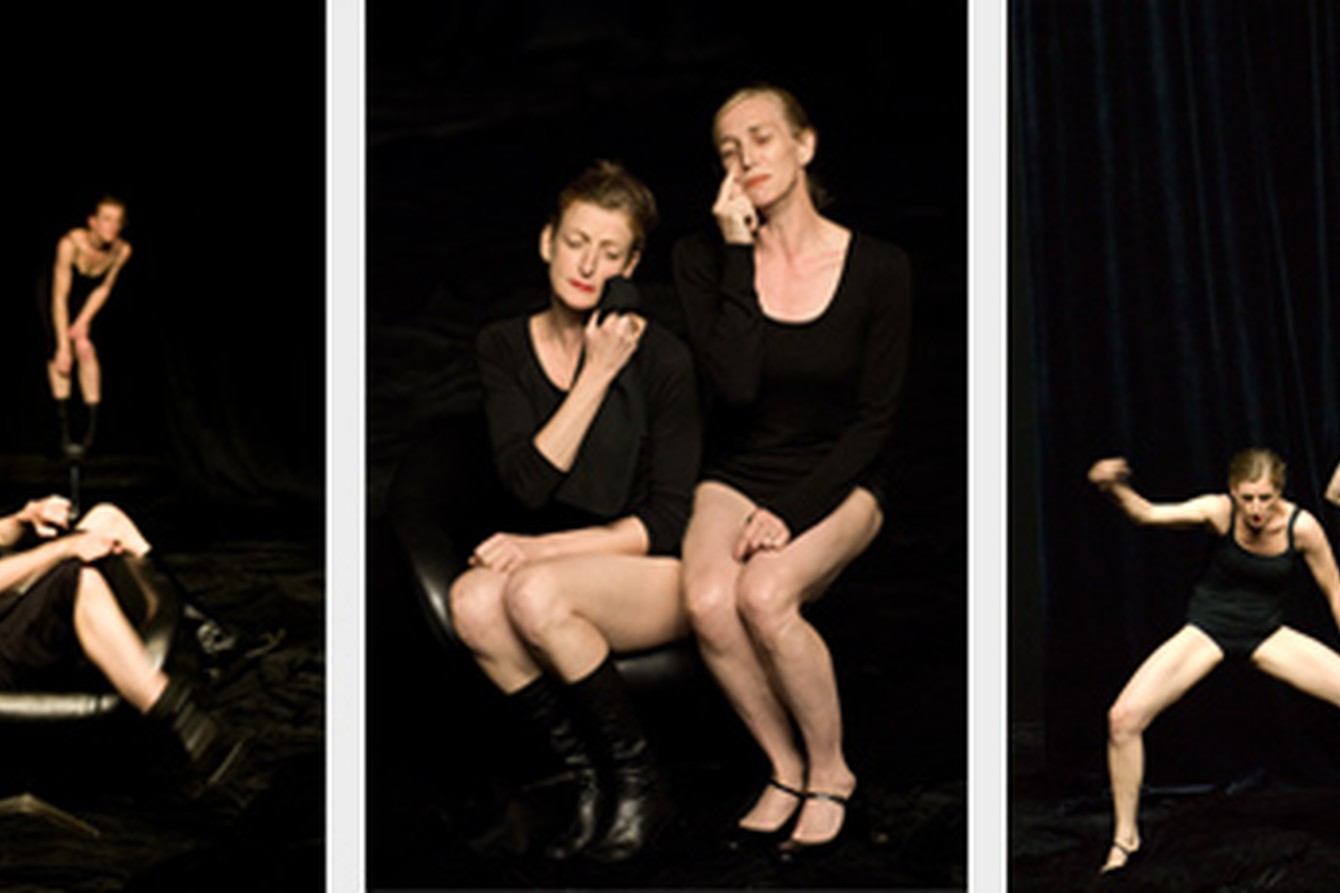 In ›Gustavia‹ Mathilde Monnier and La Ribot, two choreographers with distinctly different backgrounds but yet very similar thoughts and questions regarding the future of performance art, explore the techniques and codes of classical burlesque. Drawing on role reversal and metamorphosis and using the energetic body language of farce and their own characteristic sense of humour, the duo address timeless themes such as womanhood, death, theater, performance, self representation and ultimately ask a very serious question: can an artist today influence society?
»[…] ironic, bitter and hearty.« Der Standard, Juli 2008
Premiere: 02.07.2008 


Festival Montpellier Danse 08

From and with: Mathilde Monnier und La Ribot


Light design: Eric Wurtz 


Music: Mouse on Mars, Square Pusher, Cristian Vogel, Mathiew Ship, Olivier Renouf 


Sound: Olivier Renouf 


Stage: Annie Tolleter 


Costume: Dominique Fabrègue 


Costume assistance: Laurence Alquier 


Technical director: Thierry Cabrera 


Stage manager: Marc Coudrais 


Assistant stage manager: Jean-Christophe Minart 


Press and communications: Vincent Cavaroc
Production: Jean-Marc Urrea, Michel Chialvo, Anne Fontanesi 


Co-production: Festival Montpellier Danse 2008, Centre Georges Pompidou - Les Spectacles vivants / Festival d' Automne à Paris / Théâtre de la Ville (Paris), Centre de Développement Chorégraphique de Toulouse/Midi-Pyrénées, Culturgest (Lisbon), La Comédie de Genève (Geneva), Mercat de les Flors (Barcelona), La Ribot (Geneva), Centre chorégraphique national de Montpellier/Languedoc-Roussillon
La Ribot is supported for this project by Pro Helvetia- the Swiss Arts Council - and the Department of Culture of the City of Geneva.
Supported by Air France
The performances at PACT Zollverein are supported by the Minister President of the state of North Rhine-Westphalia.
www.mathildemonnier.com

www.laribot.com
Photos: Marc Coudrais