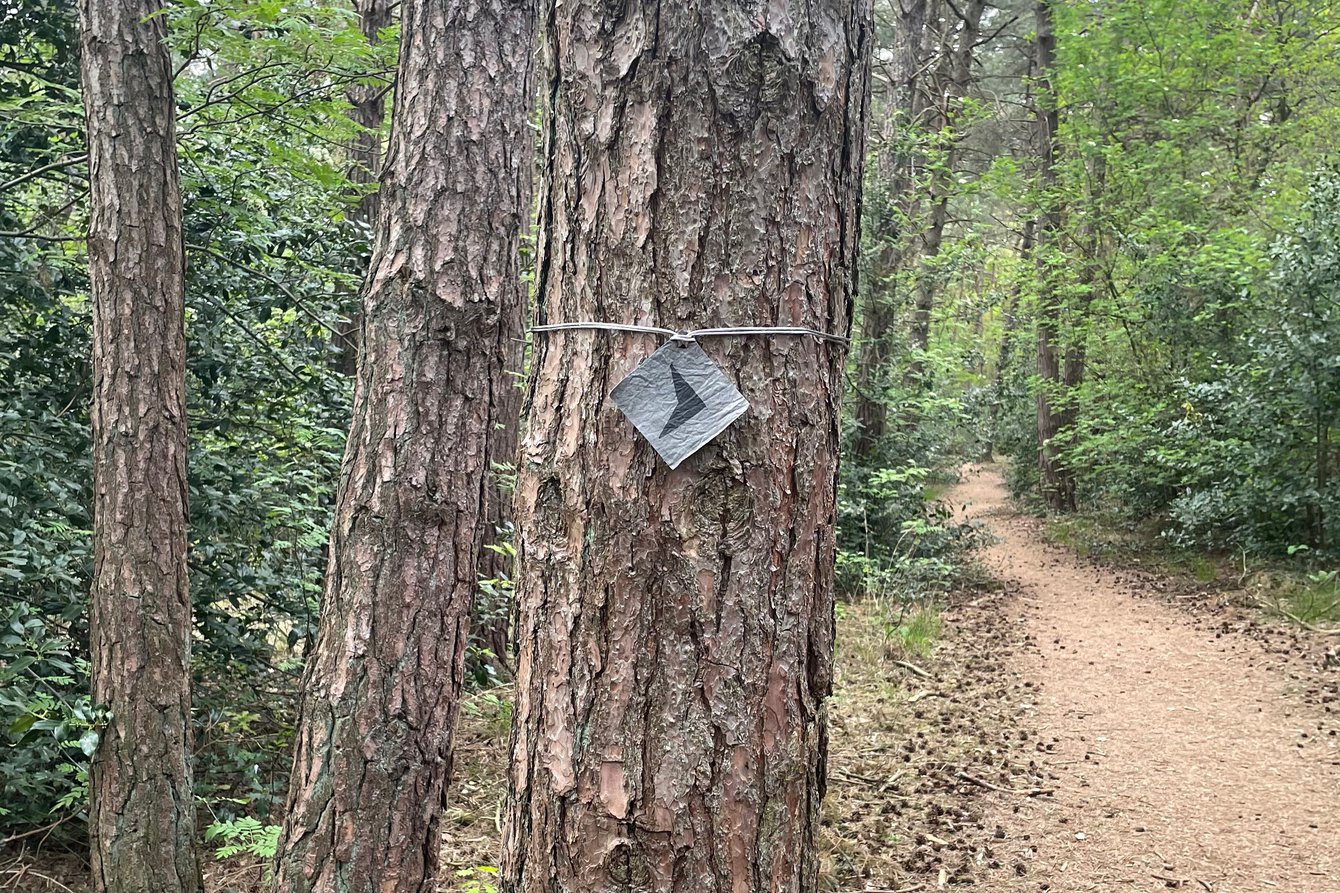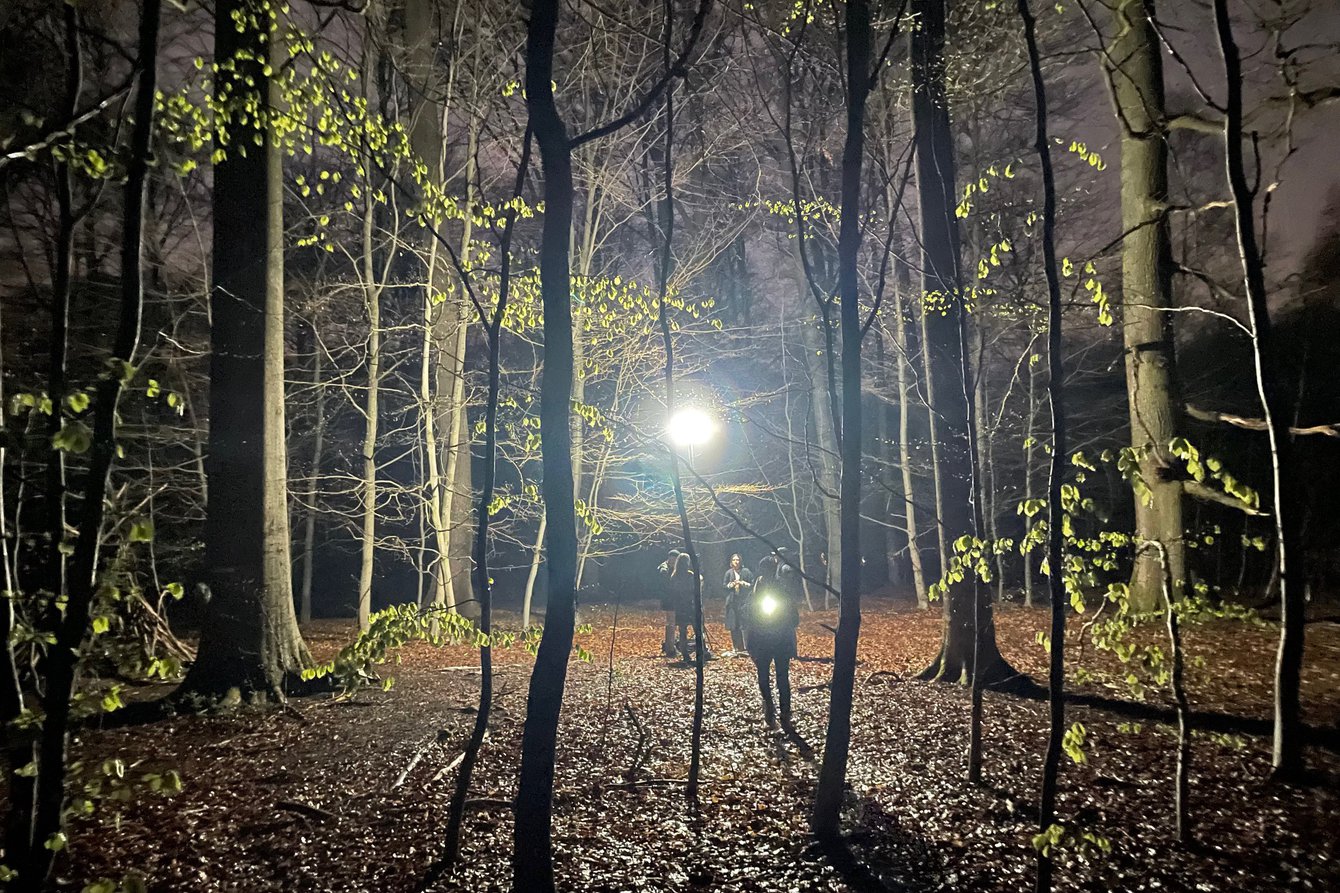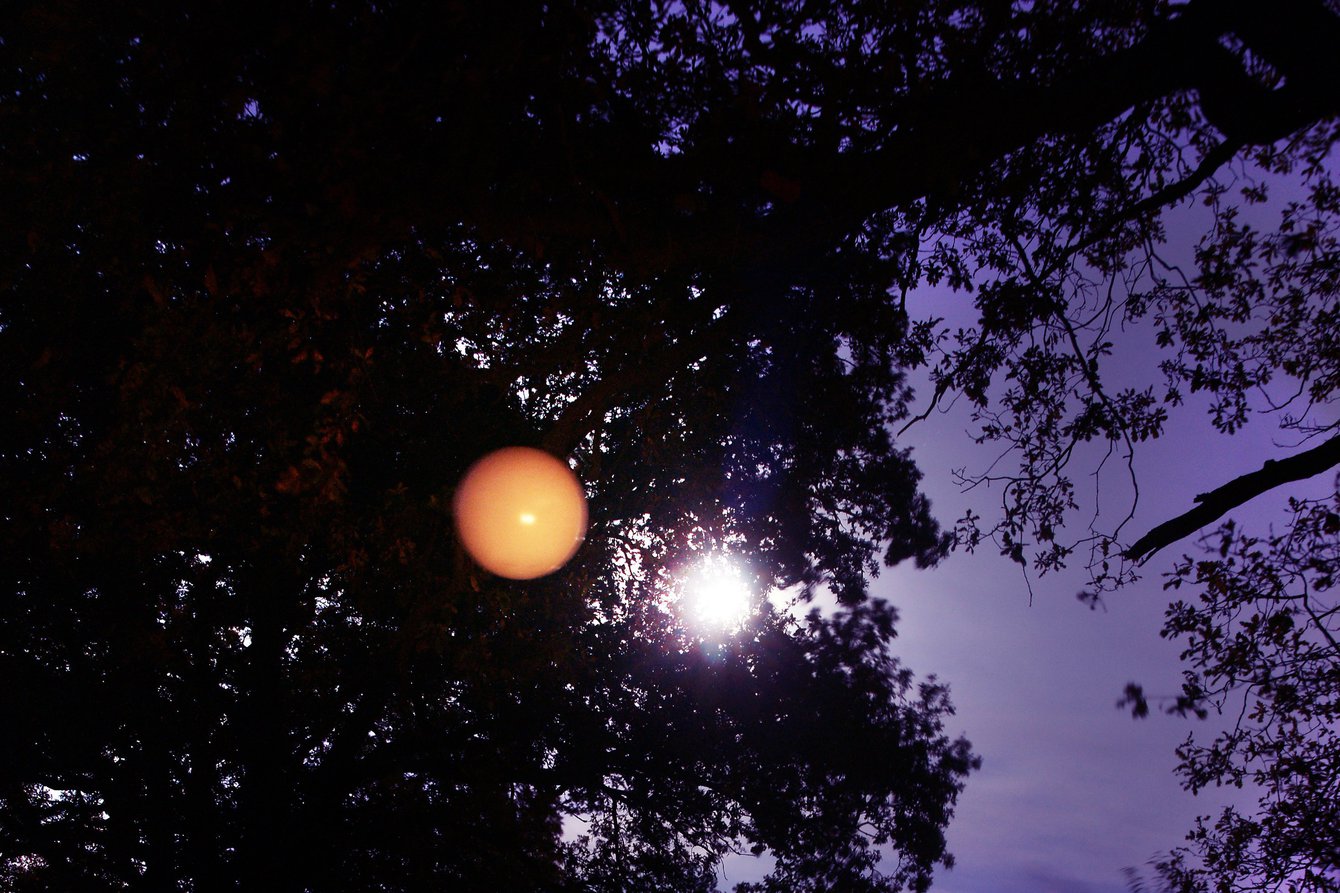 Free admission
Meeting point: Train station Ratingen-Hösel, 20 Min from Essen Hbf
In English. The audio walk takes place on uneven ground. Sturdy footwear and weatherproof clothing are recommended.
Age 14+
A group of people come together in the depths of a forest. As the sun sets, each person listens to a soundtrack separately through headphones. ›Forest Silent Gathering‹ creates an extraordinary architecture of experience, built on community and sound, in which people can be alone but together. Absent figures become protagonists while the communal space takes shape and transforms. ›Forest Silent Gathering‹ invites us to reflect on the bonds between people, forests and history(s) and ultimately questions what it is that keeps us together. 
Choreographer Begüm Erciyas develops transdisciplinary performative scenarios and installations that provoke unexpected connections, transcend time, create bonds between strangers and at the same time make it possible to experience being alone in a new way. In 2017 she showed her installation ›Voicing Pieces‹ at PACT.
Meeting point: Train station Ratingen-Hösel, 20 min from Essen main station
Registration is no longer possible.
As part of Spring Festival!
Direction: Begüm Erciyas Realised with: Matthias Meppelink, Jean-Baptiste Veyret Logerias, Maru Mushtrieva Sound Design: Eric Desjeux Daramaturgy: David Weber-Krebs & Jonas Rutgeerts Property Design: Günbike Erdemir Production: Hiros Tour management: Barbara Greiner Co-production: deSingel, STUK, Arcadia 2022, PACT Zollverein, Platform 0090, Kunstenwerkplaats, Münchner Kammerspiele With the support of: Vlaamse Overheid Thanks to: Homo Novus Festival, Musica Impulscentrum voor Muziek