Fri 29.11.19 – Sun 01.12.19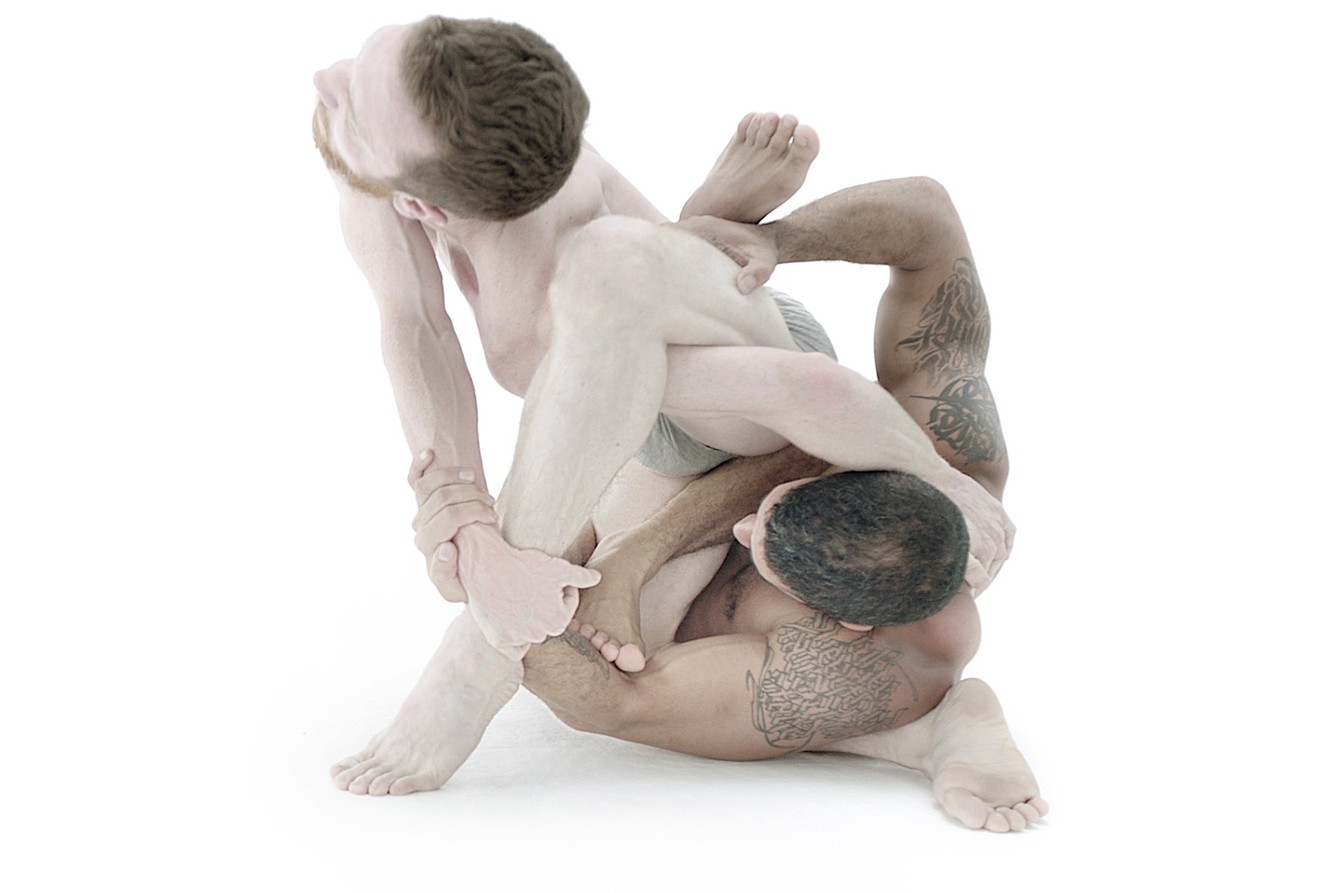 Free admission
›Himmel & Hölle‹ (William Forsythe, 2019)
›Doomed‹ (Rauf›Rubberlegz‹Yasit, 2018)
›Alignigung‹ (William Forsythe, 2016) 
FRI 29.11., 18 H
Opening: Apéro & Artist talk with William Forsythe and Mirjam Varadinis 
Afterwards:
FRI 29.11. / SAT 30.11., 20 H
›Neighbours‹
Rauf›Rubberlegz‹Yasit / Brigel Gjoka (2019) 
Performance
To mark a new commissioned piece of choreography by Rauf›RubberLegz‹-Yasit and Brigel Gjoka, William Forsythe has devised a film and installation programme focusing and expanding upon the visions of his co-creators Yasit and Gjoka. William Forsythe's deep interest in the transformation and reflection of basic organisational principles has been the foundation of a broad range of artistic works: his installations and films, which Forsythe calls ›choreographic objects‹. In cooperation with Rauf›RubberLegz‹Yasit and Riley Watts, he is showing the video work ›Alignigung‹ (2016) at PACT – a dense observation tracing the almost sculptural, choreographic concentration of two bodies. In addition, a new choreographic object will be presented with ›Himmel & Hölle‹ (2019). Rauf›RubberLegz‹Yasit – the protagonist in ›Alignigung‹ – will also be following Forsythe's invitation to present his own video work ›Doomed‹ (2018).
Afterwards:
29. & 30.11., 20 H
Rauf›RubberLegz‹Yasit & Brigel Gjoka
›Neighbours‹
›Konstellationen‹ is a cooperation project with Kunstsammlung Nordrhein-Westfalen and tanzhaus nrw in Düsseldorf, Museum Folkwang and PACT Zollverein in Essen, Museum Ludwig and the Centre for Contemporary Dance at the Cologne University of Music and Dance Cologne as part of ›100 Years of the Bauhaus in the West‹, the state of North Rhine-Westphalia, Rhineland Regional Association (LVR) and Westphalia-Lippe Regional Association (LWL), sponsored by the Ministry of Culture and Science of North Rhine-Westphalia. The patron is Isabel Pfeiffer-Poensgen, Minister for Culture and Science of the State of North Rhine-Westphalia.
Im Rahmen von ›Konstellationen‹ laden das Museum Folkwang und PACT Zollverein William Forsythe ein, sein facettenreiches Schaffen in all seinen Ausprägungen zu erleben. Für das Museum Folkwang hat Forsythe eine Folge von vier installativen und choreographischen Interventionen in die Konzeption, Architektur und Vermittlung der Institution Museum entwickelt. Mehr: www.museum-folkwang.de