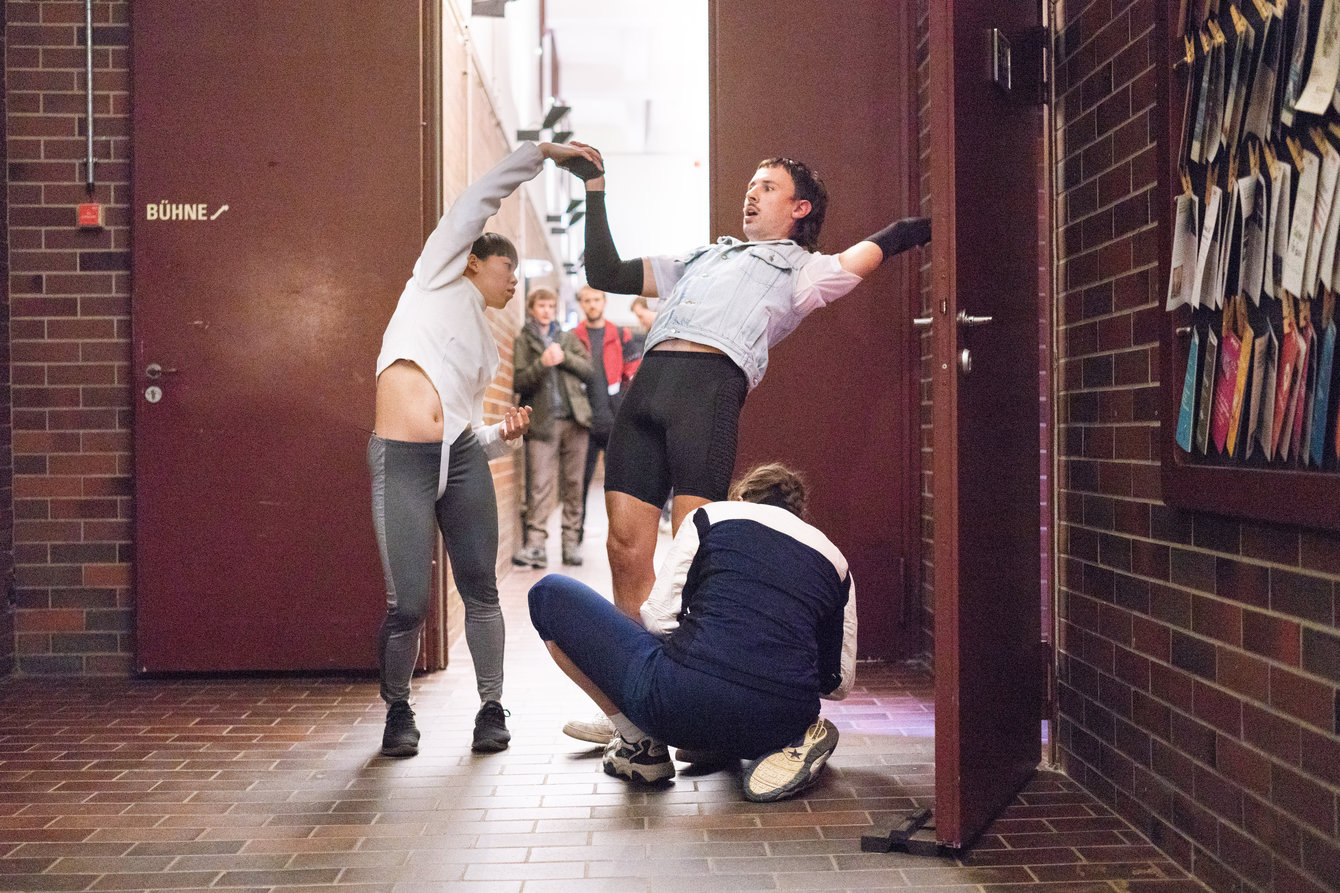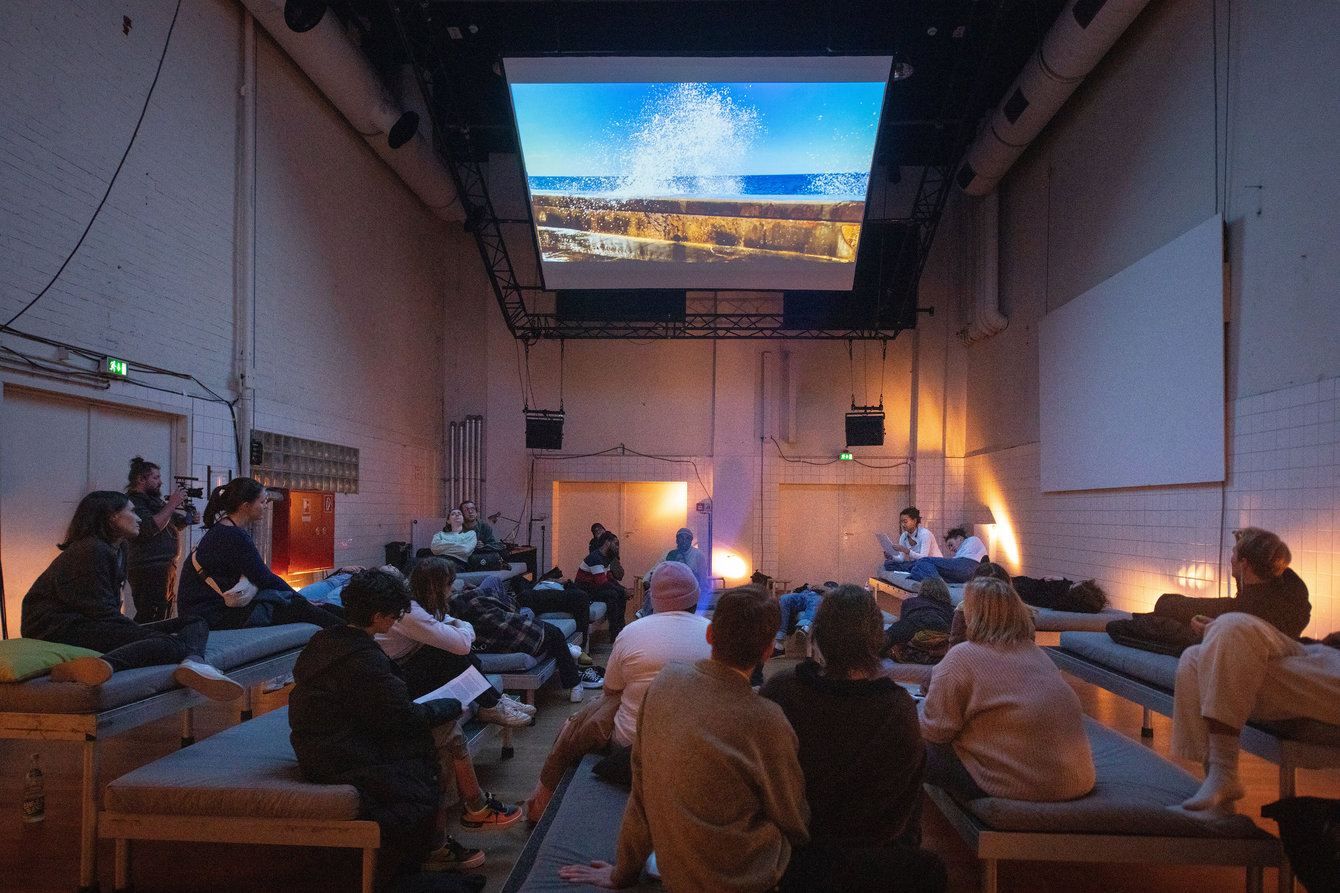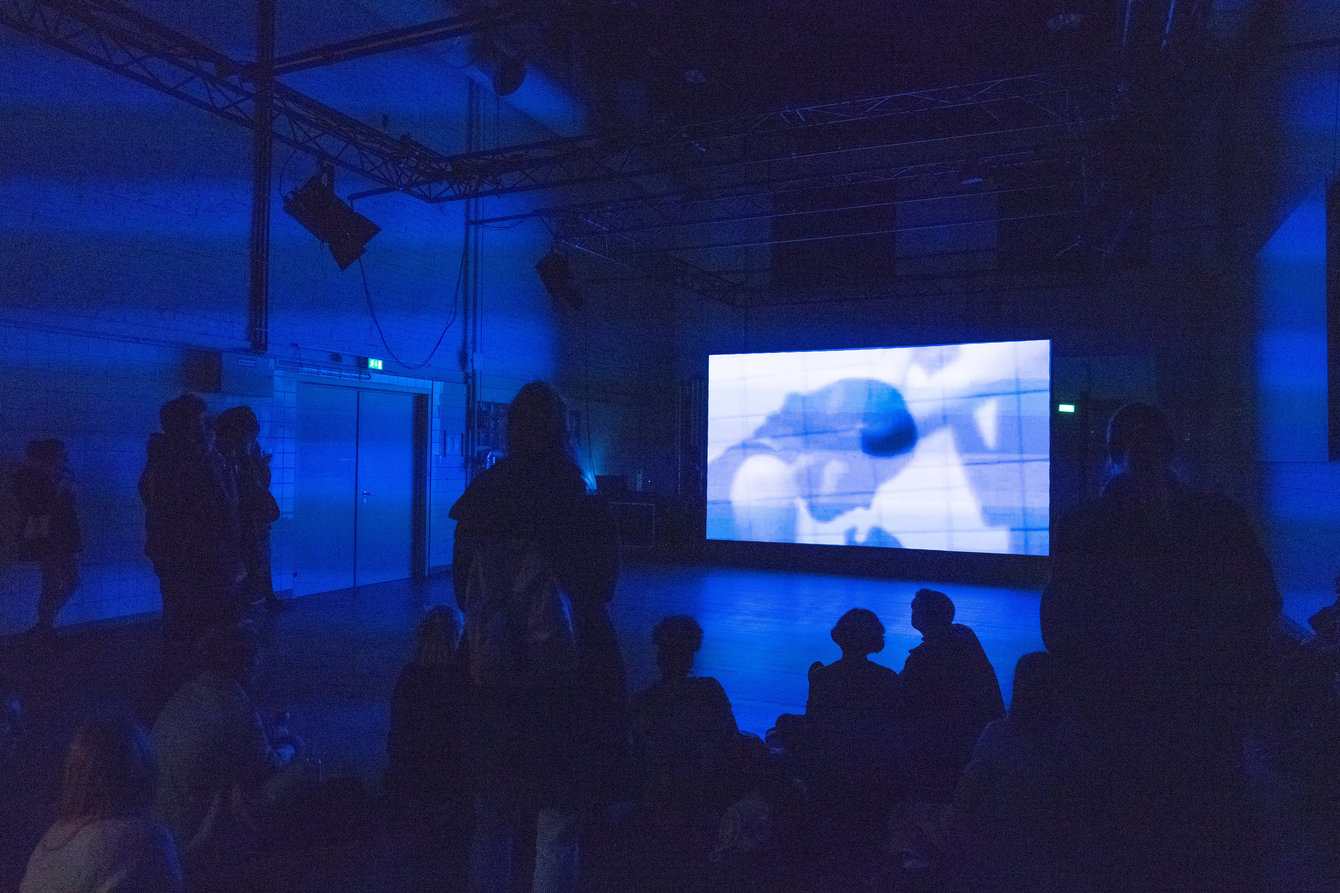 Since 2002, PACT has been the scene of a series of very special take-overs widely known under the title ATELIER. The ongoing format invites artists from the local region, Germany and abroad as well as PACT fellows and guest fellows to present their current projects, finished works or works in progress. With no subject or genre restrictions, each ATELIER edition gives rise to new, surprising constellations of contemporary artistic positions. In the striking rooms of the former pithead baths, visitors can experience wide-ranging programmes of performance, contemporary art, installation, music and video art until late into the night.
The first ATELIER edition in 2023, is all about what constitutes a construction site. As spaces of in-betweenness, of transition and transformation, construction sites are emblematic of human impact on the environment but can equally stand for states of thought and being. Construction sites call for temporary adaptations and exist somewhere between meticulous planning, improvisational ingenuity and enactment.
For ›ATELIER No. 68 — Under Way‹, PACT is seeking artistic proposals that deal with speculative and open processes, shaping spaces for participation, inclusion, imagination and the generation of new ideas.
With contributions by Lillian Canright, Jieyuan Huang, Elpida Orfanidou, Rotterdam Presenta, Maria Savva, Eleni Tongidou & Phillip Staffa, Toni Steffens, Declan Whitaker.