1/2/8 — Urban Frictions
Research festival with residencies, talks, workshops and public moments 07.05.–02.06.2018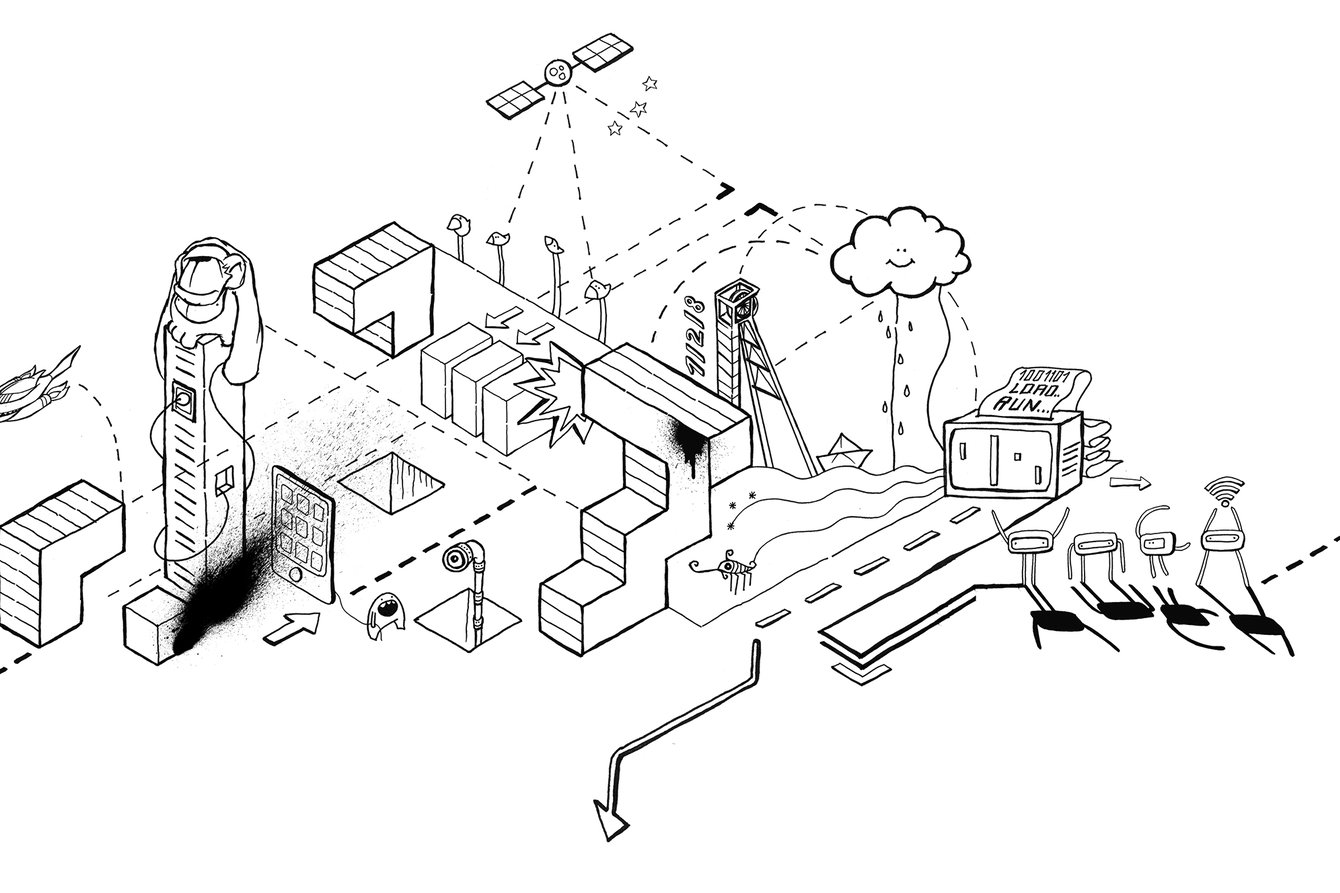 from 17 H
PLAYFUL COMMONS
Die Genehmigungswerkstatt
Happening
At the Katernberger Markt & at the Werkstadt, Viktoriastraße 5
20 H
LENIO KAKLEA
Portraits Choisis
Performance
With contributions from h-artlab, HEFT - Ina Römling & Torben Körschkes, Yotam Schlezinger, Roberto Santaguida, Namik Mackic & Andreas Müller
How can the boundaries, layers and structures of a city be read? What are the forces and mechanisms that govern the fabric and development of a city? How do self-determined and diverse spaces for action and intermediation arise in complex urban structures? What role can art play in this? 
For the third edition of the research festival 1/2/8, a gathering of international artists, scientists and experts will once again descend on PACT for a focused exchange of knowledge and practical know-how. Over the course of the festival period, forums, project presentations, open laboratory visits and cooperative field studies will introduce participants to new perspectives and offer them time and space in which to explore their own ideas. As the focal point of this chapter, the city will become a setting for artistic, social and political activity in which the clash of different infrastructures, needs and living realities gives rise to complexity and productive friction.
At the close of their residency period on Saturday 26. May, the participating artists, scientists and scholars invite the public to share insights into their work in the form of happenings, talks and performances.