Sat 01.02.14 – Sun 02.02.14

18 h

–

00 h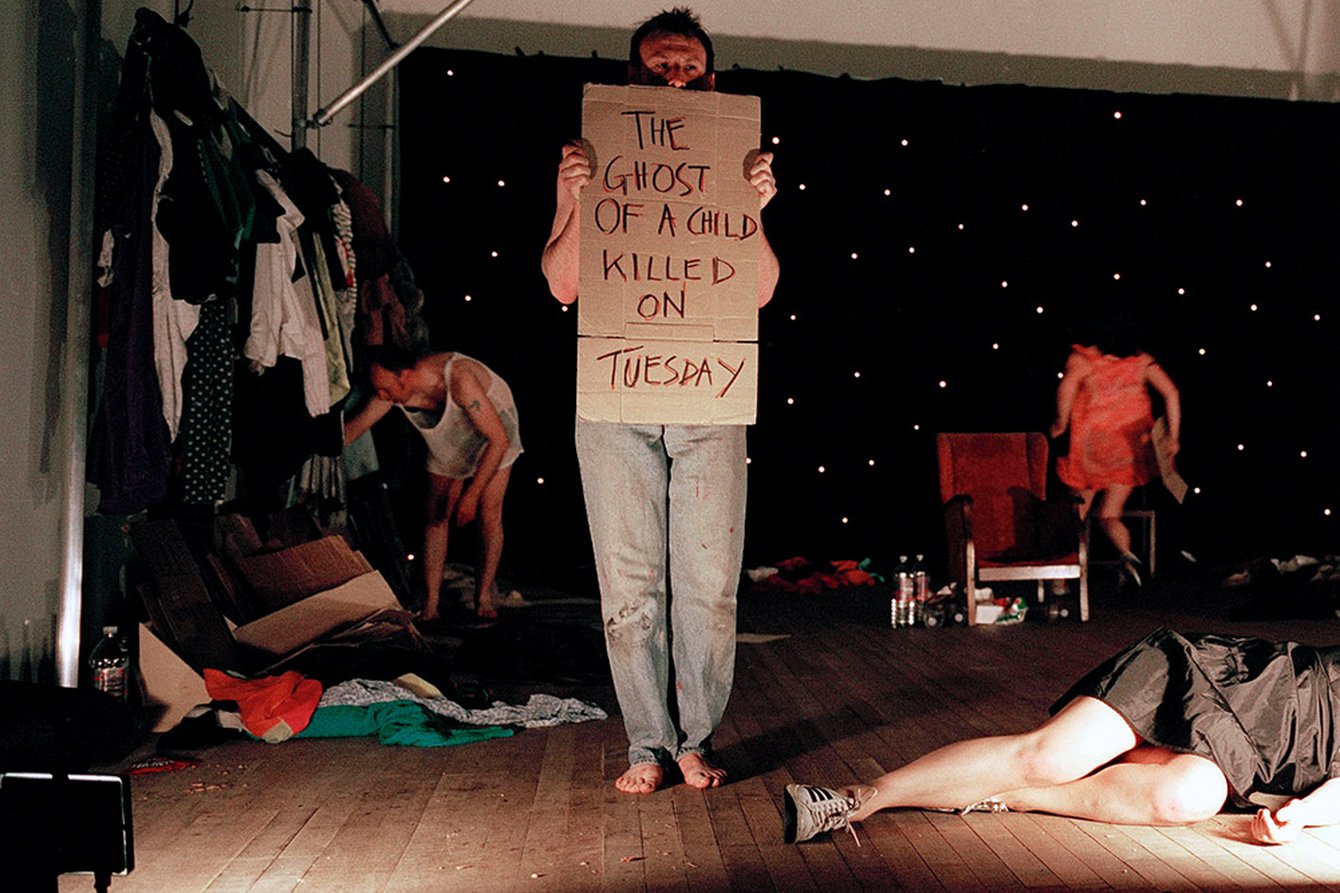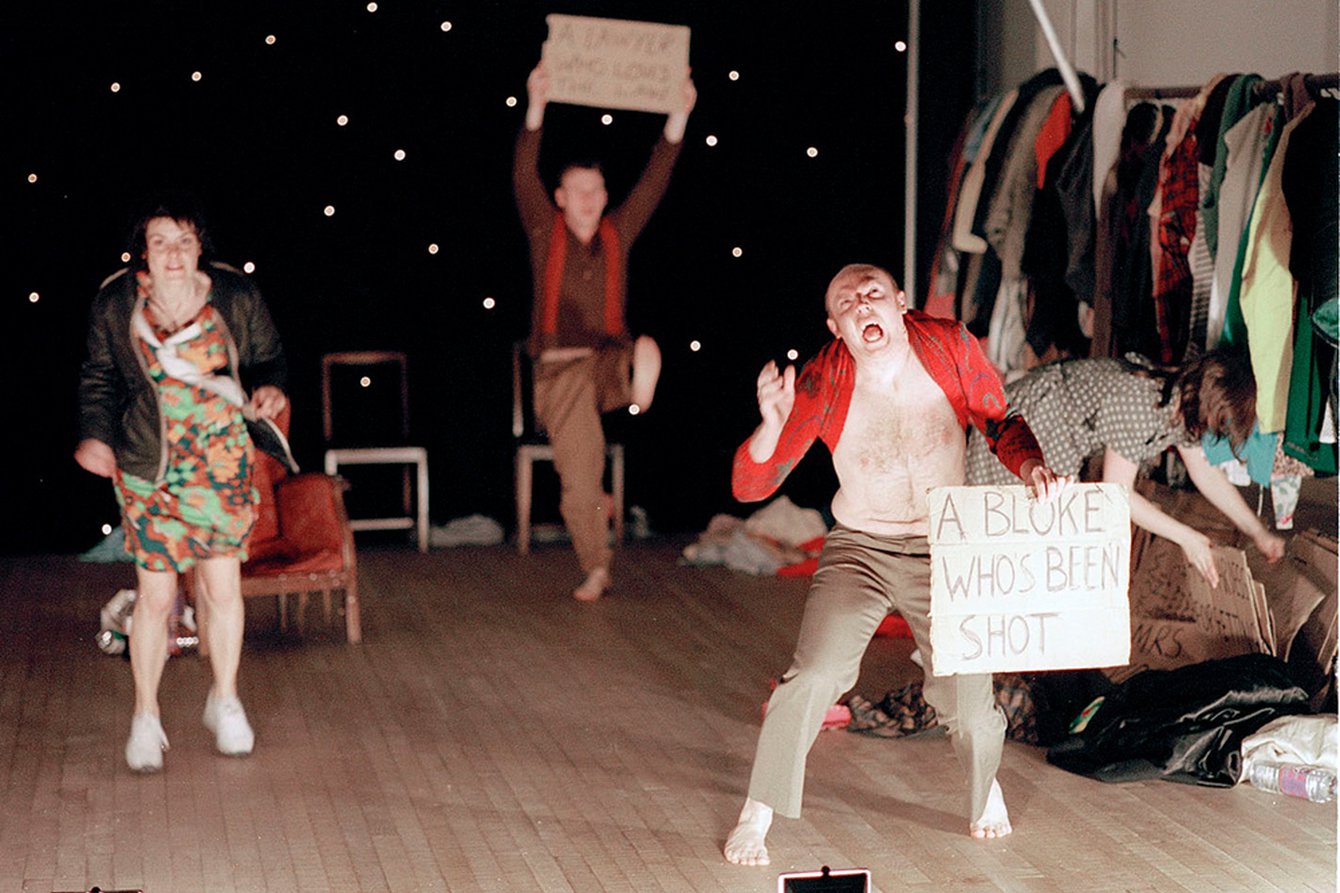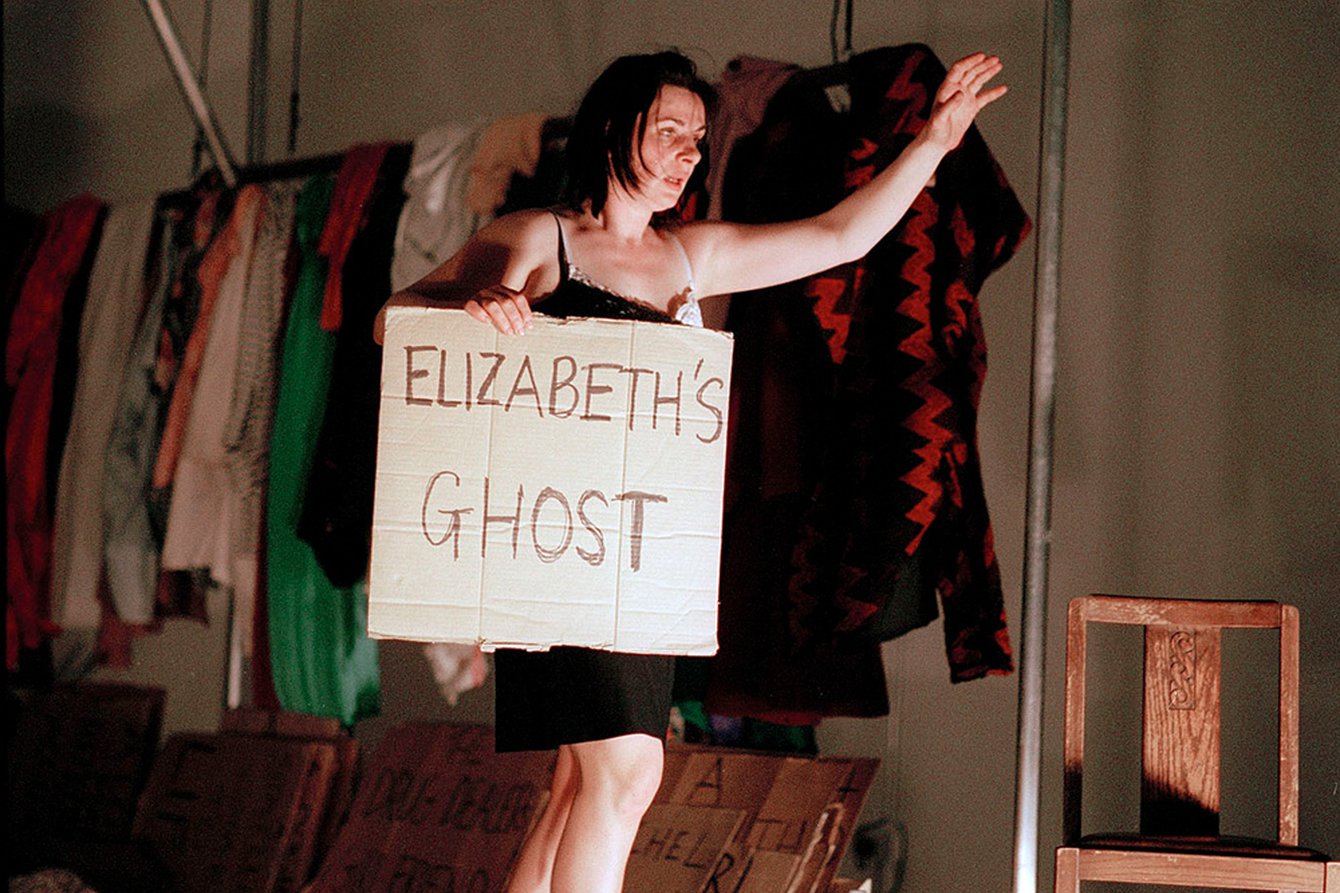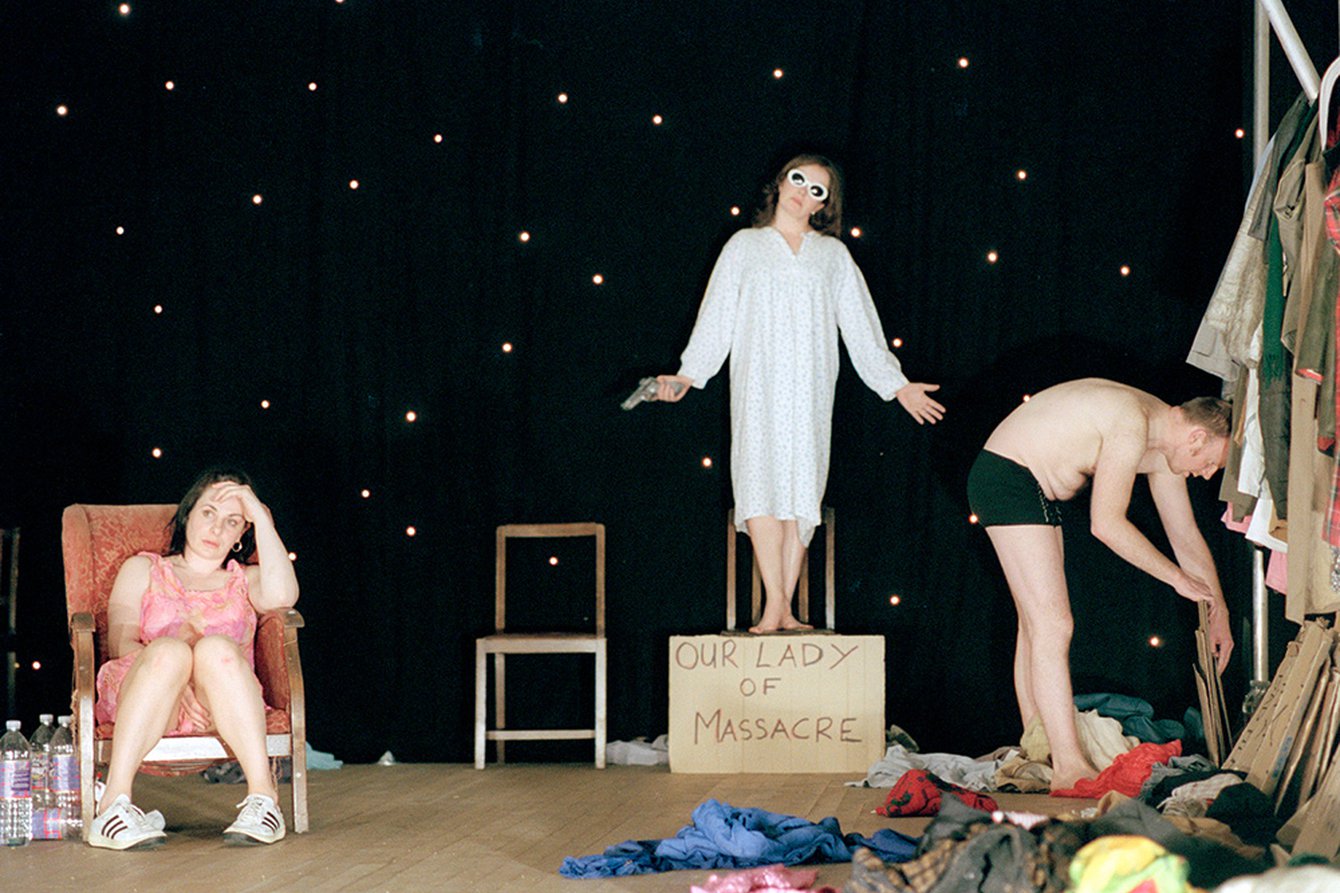 At the beginning of their 30th anniversary year, Forced Entertainment, who last appeared in the NRW region at the Ruhrtriennale Festival in 2013, make a welcome return to PACT Zollverein with a rare performance of ›12am: AWAKE & LOOKING DOWN‹ their first ever durational work originally created in 1993. Over six hours, using cardboard signs to name themselves and a vast store of jumble sale clothing, five silent performers present an enthralling kaleidoscope of half-stories and ghost characters set loose in a magical space.
Physical and highly visual, ›12am‹ starts from a vast and constantly growing catalogue of names from ELVIS PRESLEY (THE DEAD SINGER) through A STEWARDESS FORGETTING HER DIVORCE and plays on the exhaustion and dogged endurance of the performers to create a unique event that is comic, mesmeric and moving.
Before the durational performance from 18.00h to midnight, Forced Entertainment's artistic director Tim Etchells is holding a talk at 16.00h under the title ›Counting to 30‹.
Please note that the box office and will be open from 15.00 - 22.00h. Spontaneous and late deciders are welcome! Reserved tickets must however be collected by 20.00h at the latest. The audience can come and go as they please during the performance and food and drinks are available throughout from the foyer bar. Afterwards, there is a free shuttle bus service to Essen HBF (main station) at 0.15 h!
LIVE-STREAM of 12am: AWAKE & LOOKING DOWN‹
Conceived and devised by the company
Performers: Richard Lowdon, Claire Marshall, Cathy Naden, Ben Neale, Mark Etchells

Design: Richard Lowdon

Lighting design: Nigel Edwards

Soundtrack: John Avery
Production: Jim Harrison
Forced Entertainment is regularly funded by Arts Council England
www.forcedentertainment.com
Free bus service to Essen HBF (main station) running from 23.30 h