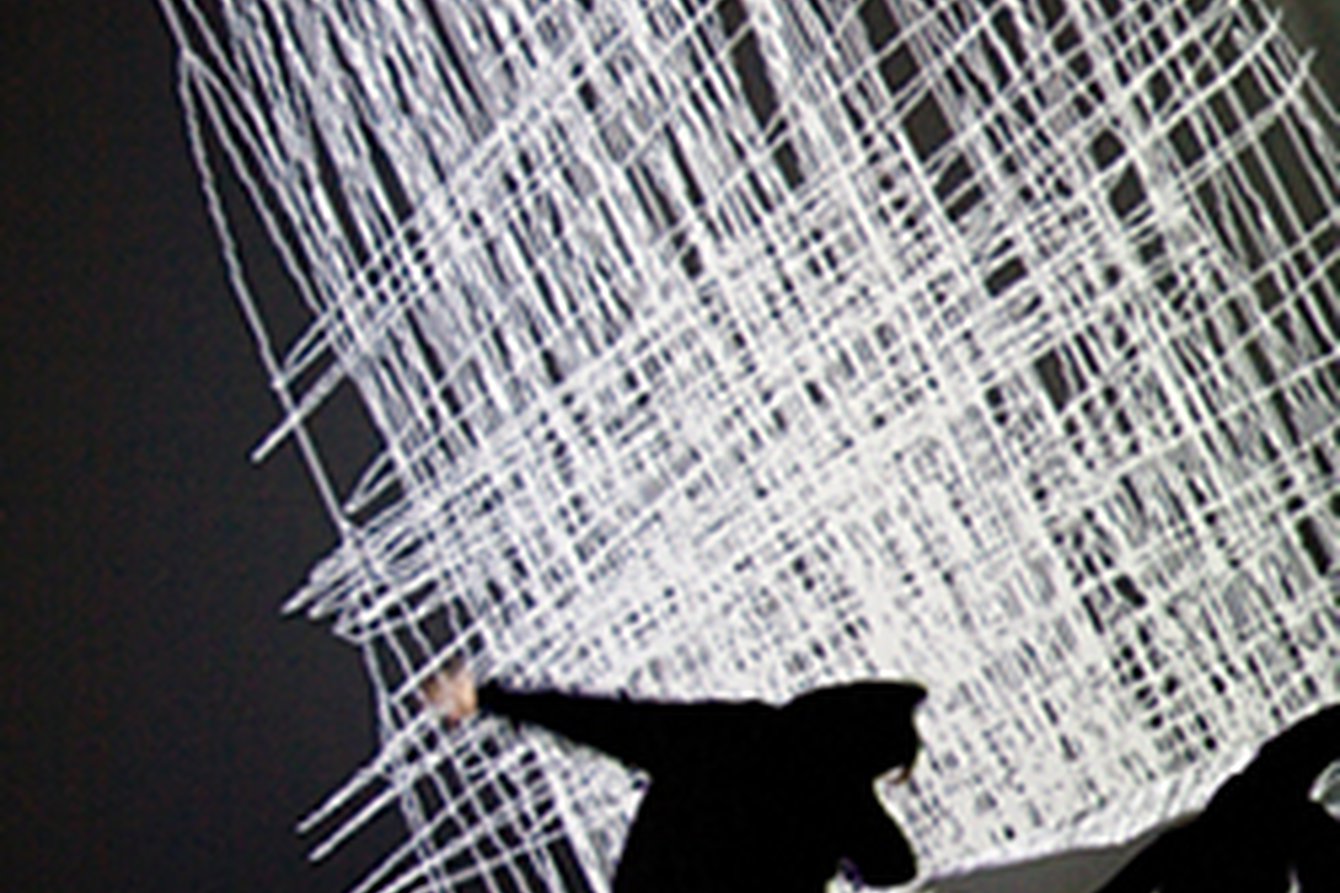 ›Is you me‹ is a duet for Louise Lecavalier and Benoît Lachambre, choreographed by Lachambre and with projections by visual artist Laurent Goldring and music by New York composer Hawn Rowe. It is the second collaboration for Canadian Lecavalier, considered one of the icons of contemporary dance, and her fellow-countryman Lachambre, whose dance company PAR B.L.EUX (founded in 1996) retains a permanent leading position in the contemporary dance scene. During their collaboration on I is Memory, a solo for Lecavalier that was seen at the PACT Zollverein in 2006, they developed a deep personal connection and became aware of a mutual movement-vocabulary. Now in ›Is you me‹ these two unique protagonists of contemporary dance encounter each other for the very first time on stage in a startling visual feast about identity, fusion and distance.
»Is you me is art-driven. It is a canvas come to life – gestural theatre distilled.« The Montreal Gazette, 25.05.2007
Premiere: 23.05.2008, Festival TransAmériques 2008 (Montréal)

Creation: Benoît Lachambre, Louise Lecavalier, Laurent Goldring, Hahn Rowe

Artistic direction: Benoît Lachambre

Dance: Benoît Lachambre, Louise Lecavalier

Set design, light design and projections: Laurent Goldring

Music: Hahn Rowe

Costumes: Lim Seonoc

Projections: Laurent Goldring

Technical director: Philippe Dupeyroux

Artistic assistance: France Bruyère

Production: PAR.B.L.EUX

Co-production: Théâtre de la Ville (Paris), MODAFE 2008 (Seoul), Mercat de les Flors (Barcelona), PACT Zollverein (Essen), Festival TransAmériques (Montréal), l'Usine C (Montréal), CDC d'Aquitaine (Artigues-près-Bordeaux), Fabbrica Europa (Florence)
Supported by: Le Conseil des Arts du Canada, le Conseil des arts et des lettres du Québec, le Conseil des arts de Montréal, le ministère des Affaires étrangères et du Commerce international du Canada.
www.parbleux.qc.ca