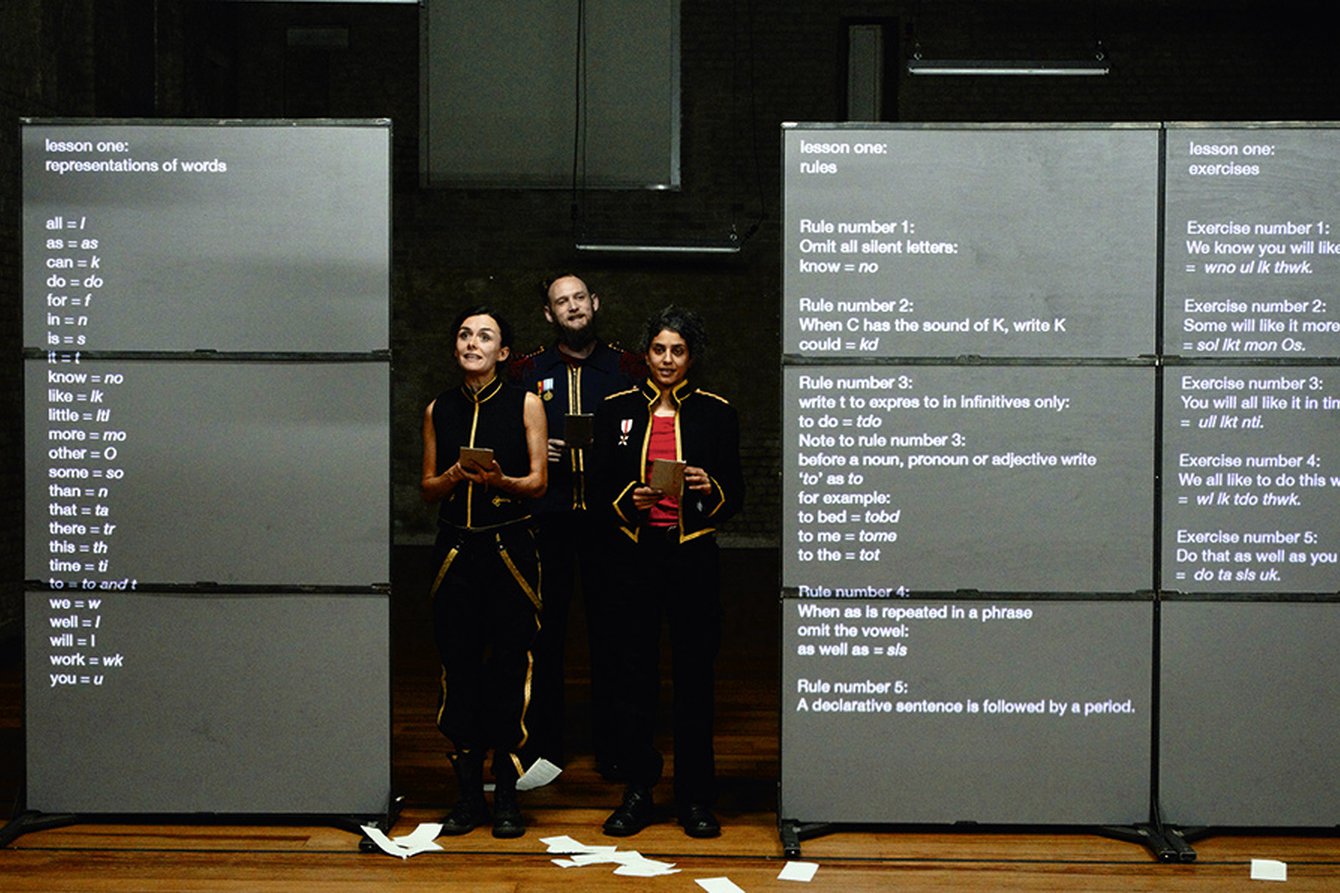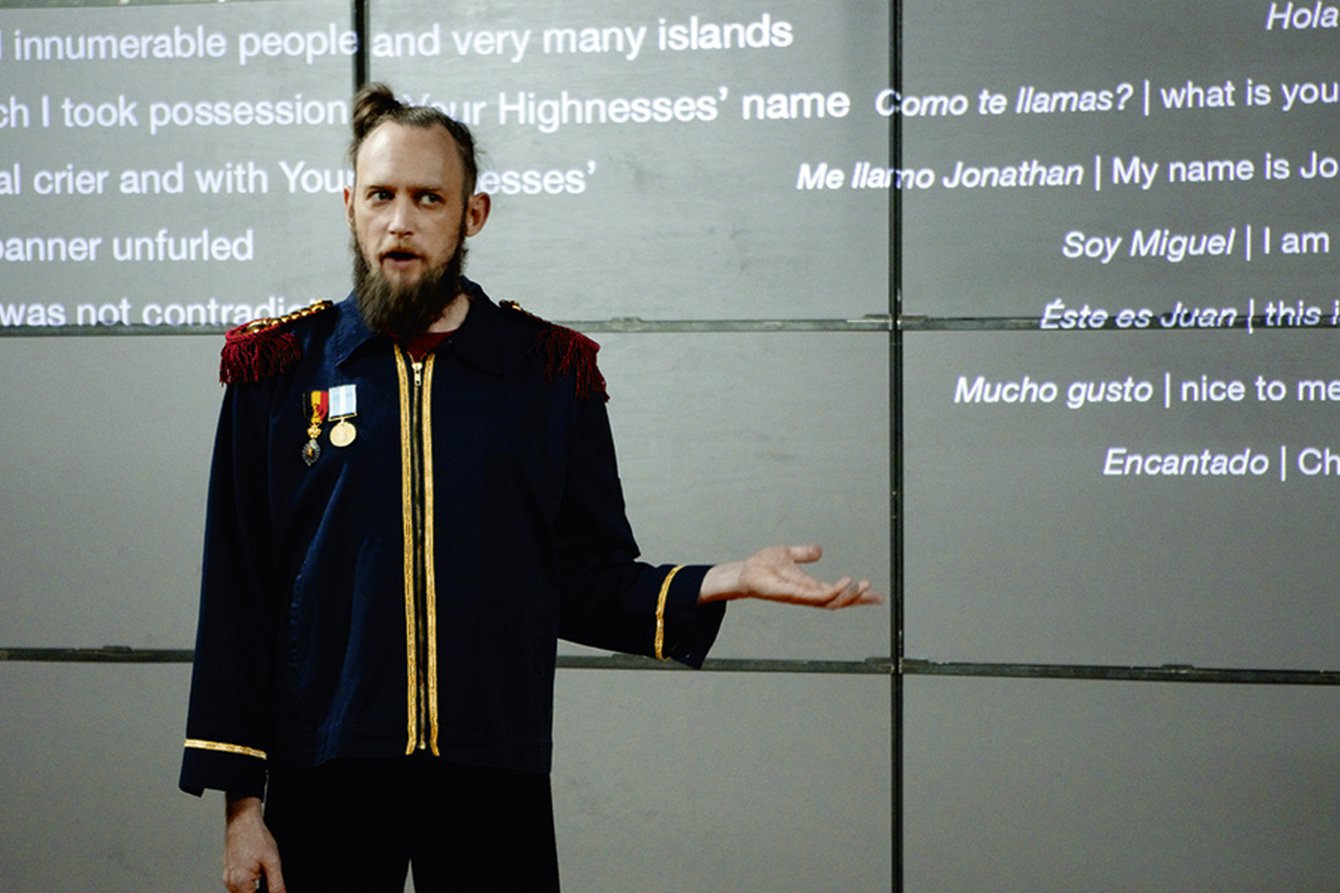 »I realize that I 'am, exist, live' in a time where everything seems possible, in a time when I myself can access more or less all of the accumulated knowledge in the world. And best of all, because of all this information, all of this knowledge, nothing stays what it seems to be any more. (…) Not one universal truth remains and everything is in a constant state of change.« Tine Van Aerschot

After seeing a subtitled theatre performance for the first time many years ago, Tine Van Aerschot began developing the idea for a production in which the transition of the spoken word to the written word or to the word that is read would be the central theme. The result is a performance in which the main protagonist is the text and the performers are charged not only with conveying the content but also with translating it and making its various interpretations readable in as many different forms possible.

Germinating in projections, sound, spoken word, movement or dance, ›When in doubt, duck‹ winningly shows that every translation, redefining and conversion reveals a wealth of amusing and intriguing variations.

Tine Van Aerschot is a Belgian visual artist. Having collaborated with Meg Stuart among others, she made her first work for theatre in 2006.  In 2012 she presented ›we are not afraid of the dark‹ at PACT.
Double bill with Radouan Mriziga
Concept, direction: Tine Van Aerschot
Performers: Mira Helmer Nic Lloyd Noha Ramadan
Choreography: Jonathan Burrows, Noha Ramadan
Sound design/IT: Hans w. Koch
Typography: Connie Nijman
Light design: Luc Schaltin
Set design: Herman Venderickx
Management: Klein Verzet
Production assistant: Lotte De Mont
Production: TREVOR vzw c
Co-production: Kaaitheater (Brussels), PACT Zollverein (Essen), Gessnerallee (Zürich), Vooruit (Gent), wpZimmer (Antwerp)
Touring
18.10.2017, Künstlerhaus Gessnerallee, Zürich (CH)
10.11.2016, AMPO, Gent (BE)
09.11.2016, AMPO, Gent (BE)
21.05.2016, PACT Zollverein, Essen (DE)
20.05.2016, PACT Zollverein, Essen (DE)
25.11.2015, NEXT Arts Festival, kunstencentrum BUDA, Kortrijk (BE)
20.11.2015, Kaaitheater, Brüssel (BE)
19.11.2015, Kaaitheater, Brüssel (BE)
18.11.2015, Kaaitheater, Brüssel (BE)