SANAA-Gebäude
During Dance Platform 2018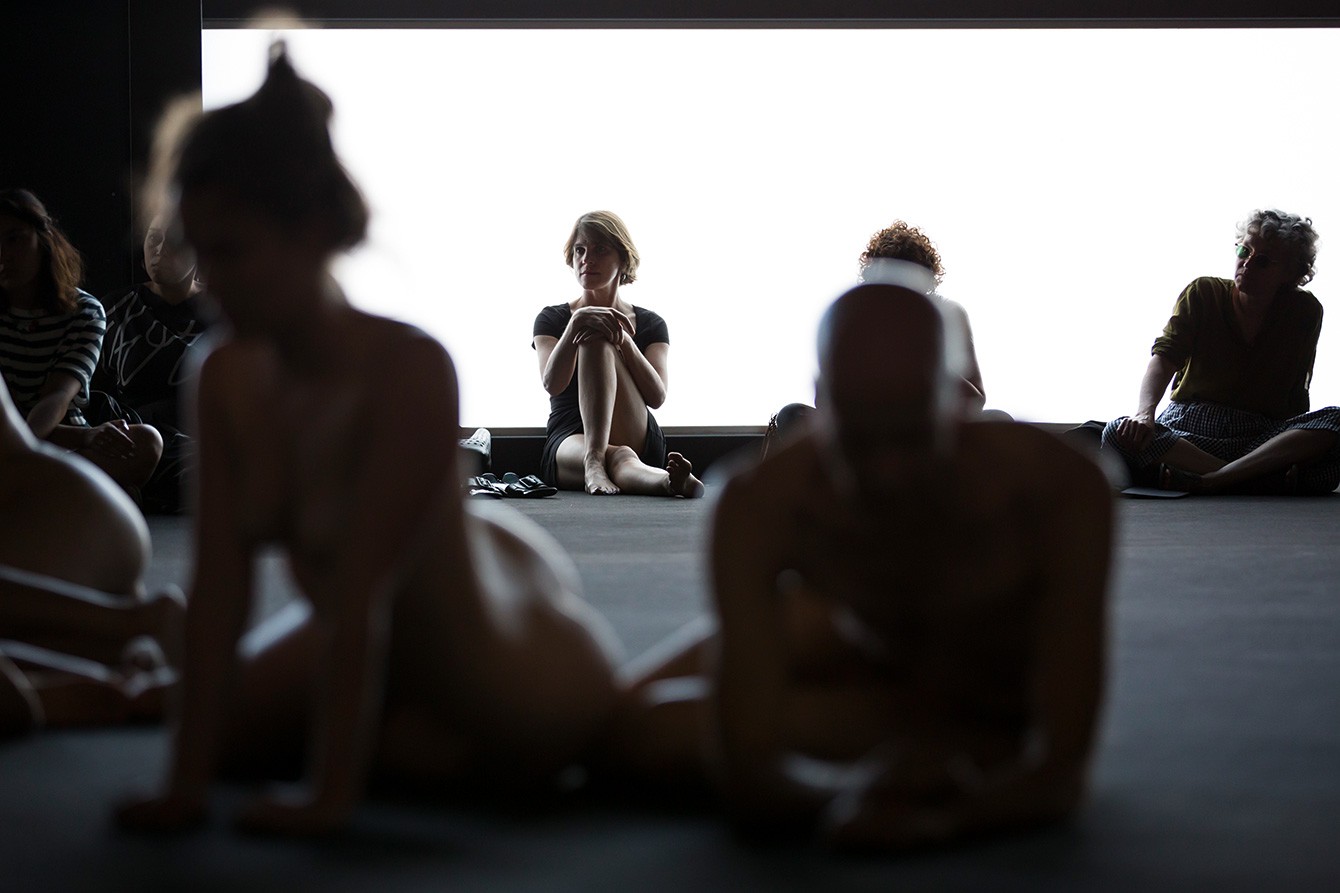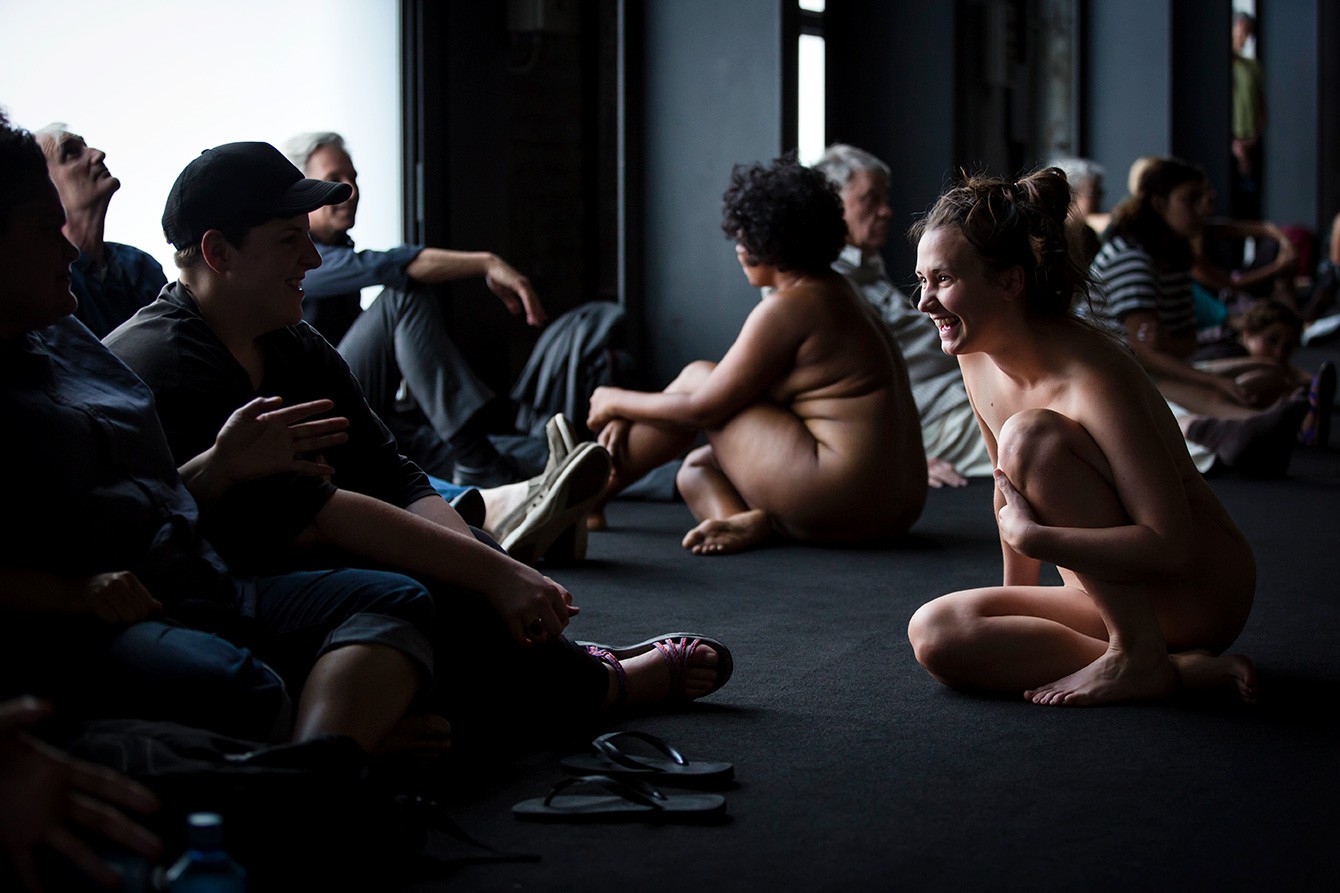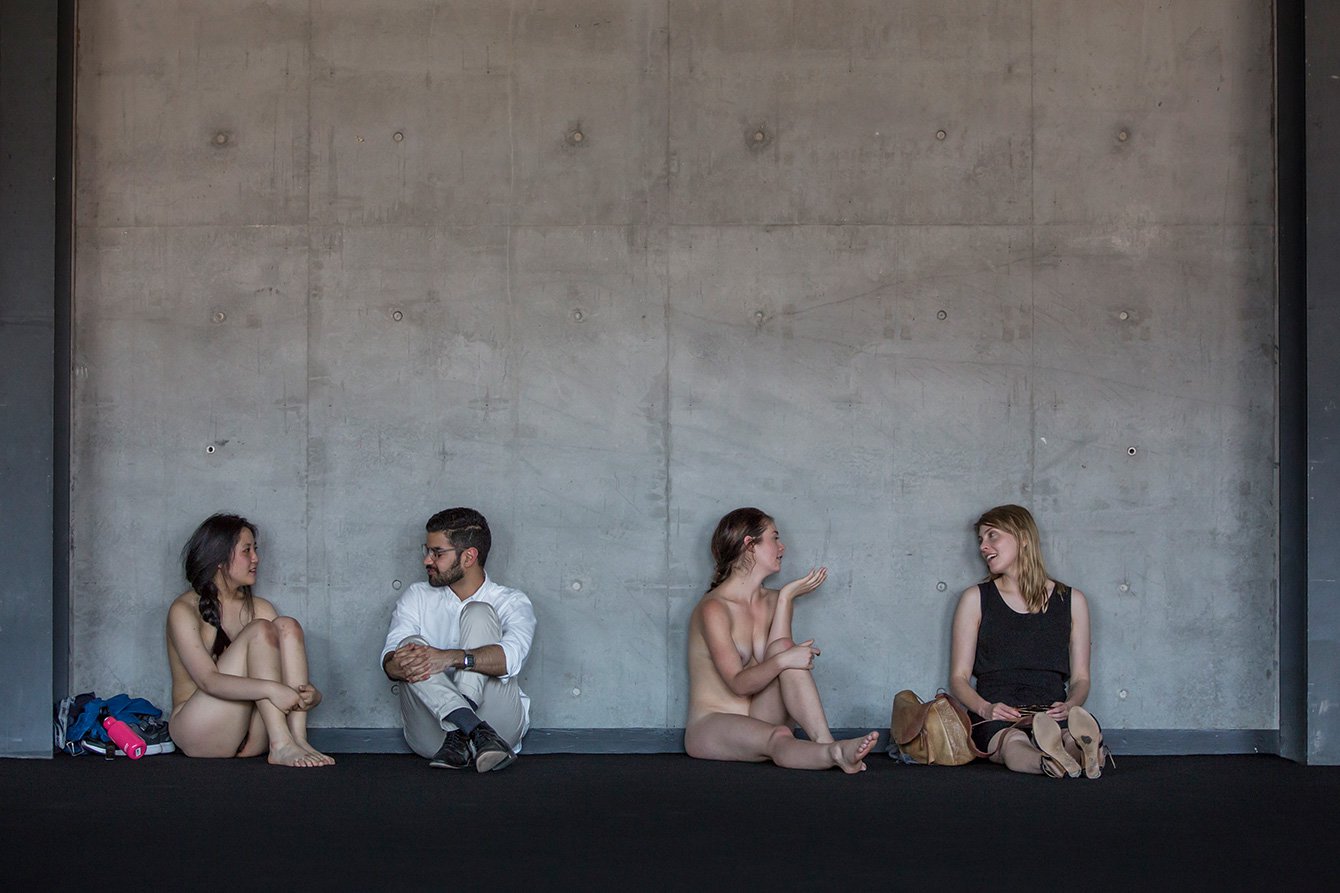 ›Temporary Title, 2015‹ is a work where visitors are free to come and go at will. Performers form groups or assemblies in the exhibition space and compose a landscape in perpetual transformation. Whilst from time to time engaging viewers in conversations, their presence oscillates between recognizable and unrecognizable, between abstract and familiar forms – sculptural, animal, mineral, vegetal, mechanical.
›Temporary Title, 2015‹ questions the dividing lines between human and inhuman, subject and object, transformations, transitions and modifications. At first sight, the landscape seems to invite a distanced or detached perspective but, as time elapses, it becomes a situation to live in, a space in which perception can be faster than action, or perhaps, where time can wait.
Concept: Xavier Le Roy Artistic collaboration: Scarlet Yu With: Alexandre Achour, Jorge Alencar, Salka Ardal Rosengren, Saša Asentić, Christian Bourigault, Sherwood Chen, Ben Evans, Luís Miguel Félix, Zeina Hanna, Alice Heyward, Becky Hilton, Hélène Iratchet, Xavier Le Roy, Neto Machado, Sabine Macher, João dos Santos Martins, Amaara Raheem Production: Le Kwatt Co-production: 31. Kaldor Public Art Project (Sydney), Carriageworks (Sydney), Les Spectacles vivants – Centre Pompidou (Paris), Festival d'Automne à Paris
Supported within the framework of the German Dance Platform 2018 by the Goethe-Institut.
Le Kwatt is supported by the French Ministry of Culture and Communication