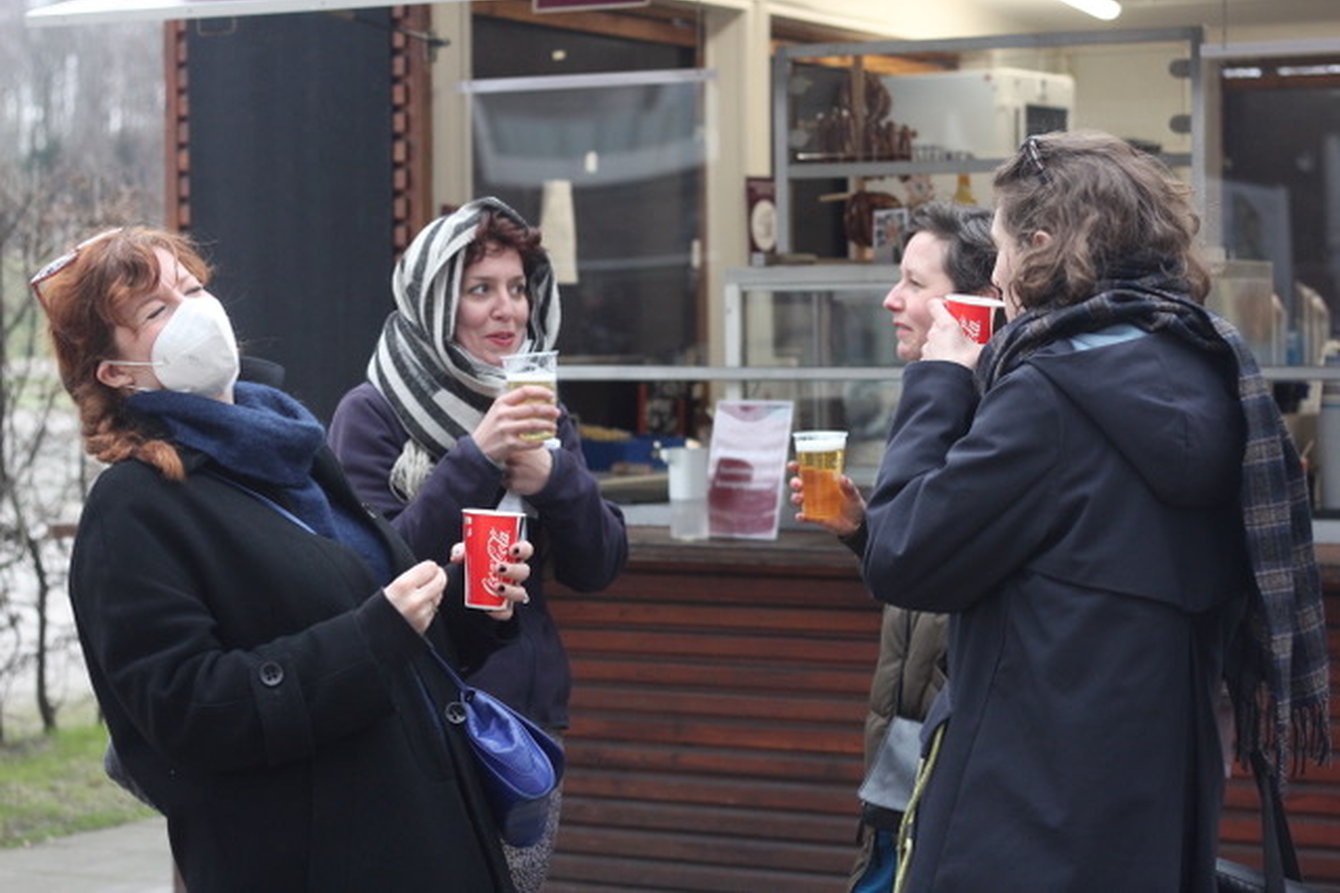 Free admission
Registration until 27.9. to: ostwestag@gmail.com
Subject: I'm coming
The Ost-West-AG is back! And invites you to: The last slice of bread.
The Ost-West-AG are many. The Ost-West-AG create gatherings in constantly changing locations and look uncertainties in the eye. The groups founders Betty Schiel, Eva Lochner, Johanna-Yasirra Kluhs and Tanja Krone met in the spring of 2020 deep in the West. In a backyard in Oberhausen under a chestnut tree. One comes from Saxony, the other from Lower Saxony, the third from Baden-Württemberg and one from the Ruhr district. Today they live in the Ruhr area and Berlin. Their origins, customs and not to mention their dialects, are different. This is the founding stone of the constantly growing Ost-West-AG.
From 26 to 30 September, the Ost-West-AG will be a guest at WerkStadt for the second time as #Takeover. On Thursday, 29 September from 19 h, the six hosts will share their heritage and all the knowledge they have gained about it so far. The questions are manifold: What heritage, what tradition can I relate to? Which heritage do I want to integrate into my life (how), which not at all? Which non-heritage am I interested in or would I like to have?
There will be hot food and good wine. A personal heirloom is to be brought along. And since the number of possible guests is limited, please accept the invitation by Wednesday noon (28.9.). Please send a short email to: ostwestag@gmail.com, subject: I'm coming.