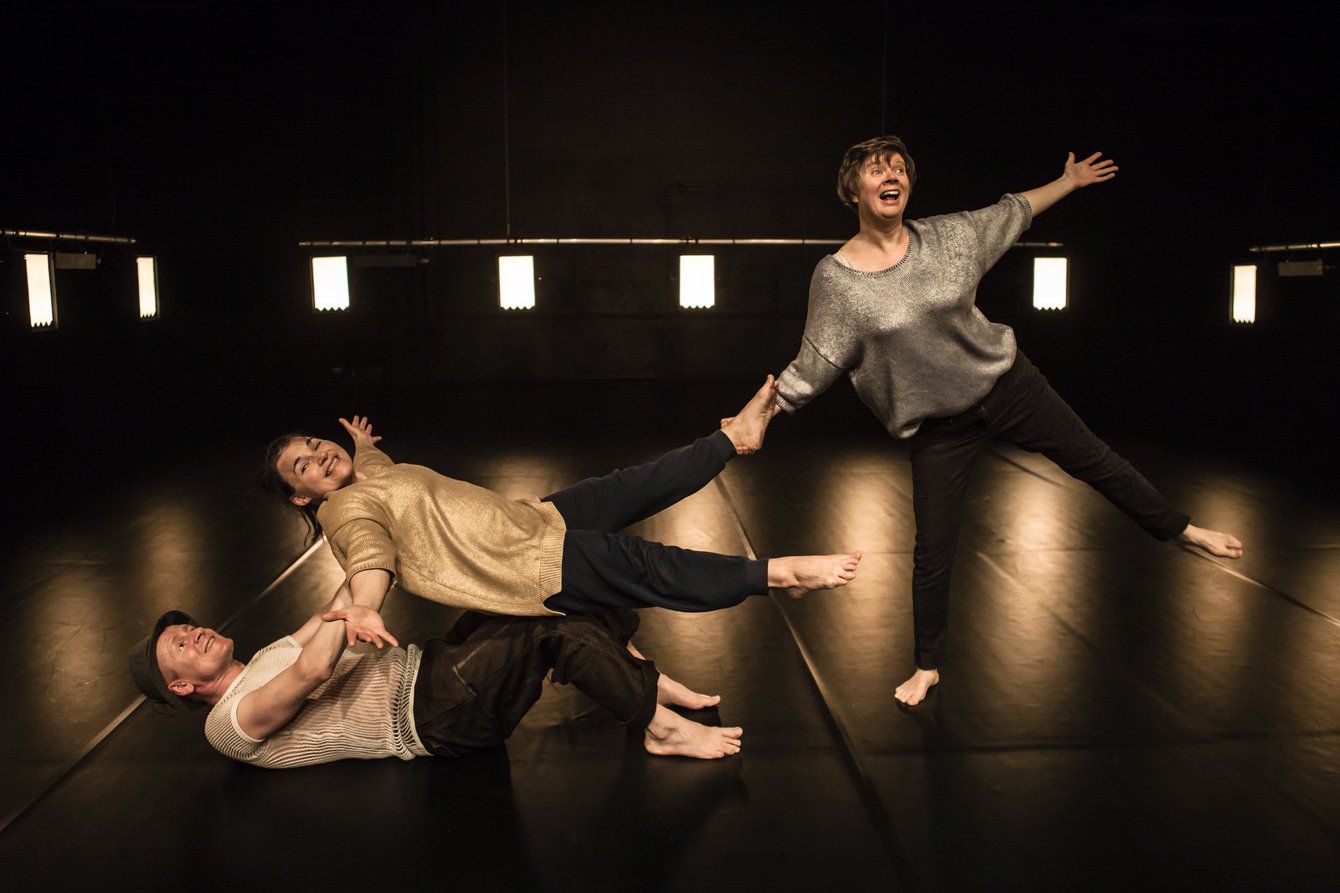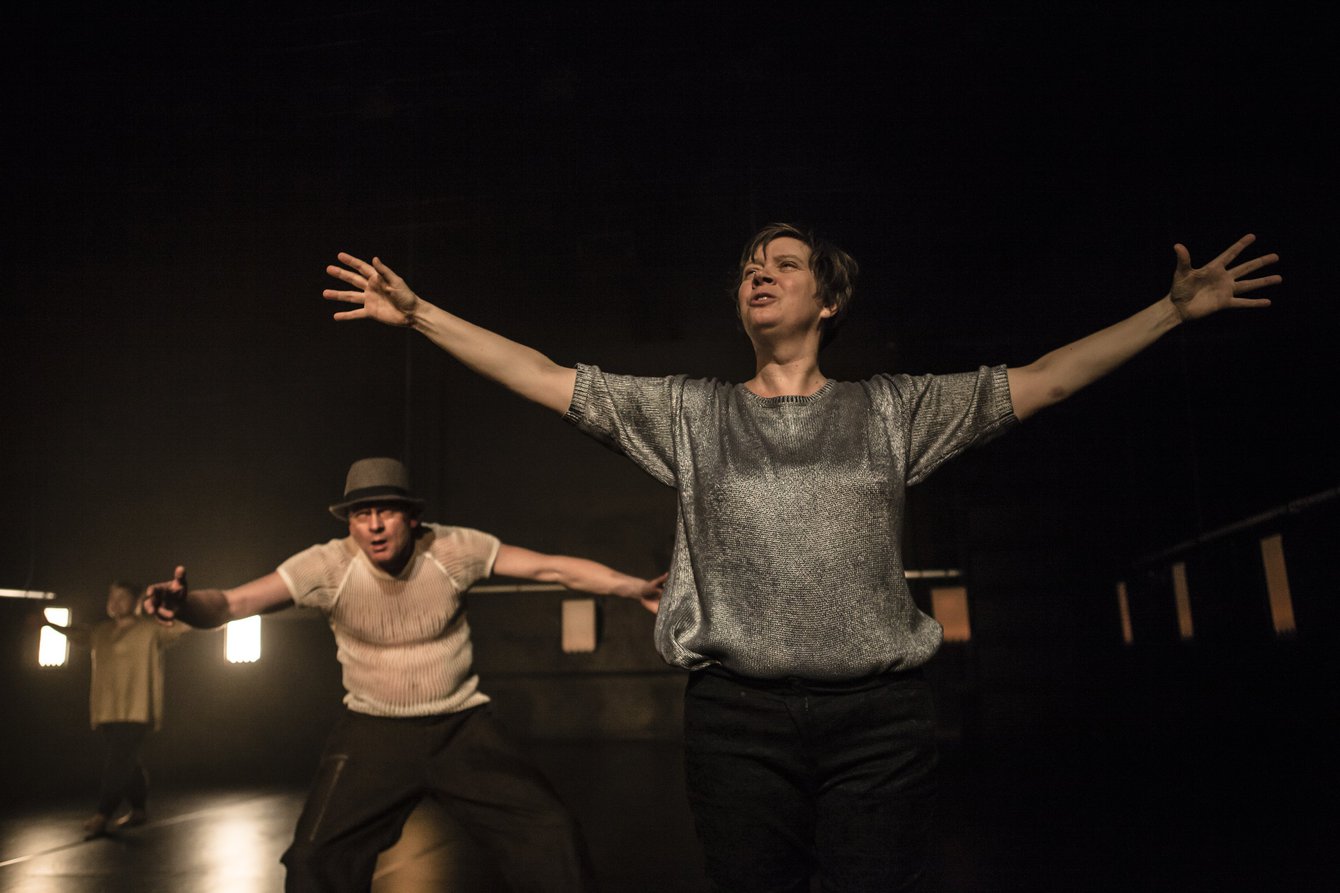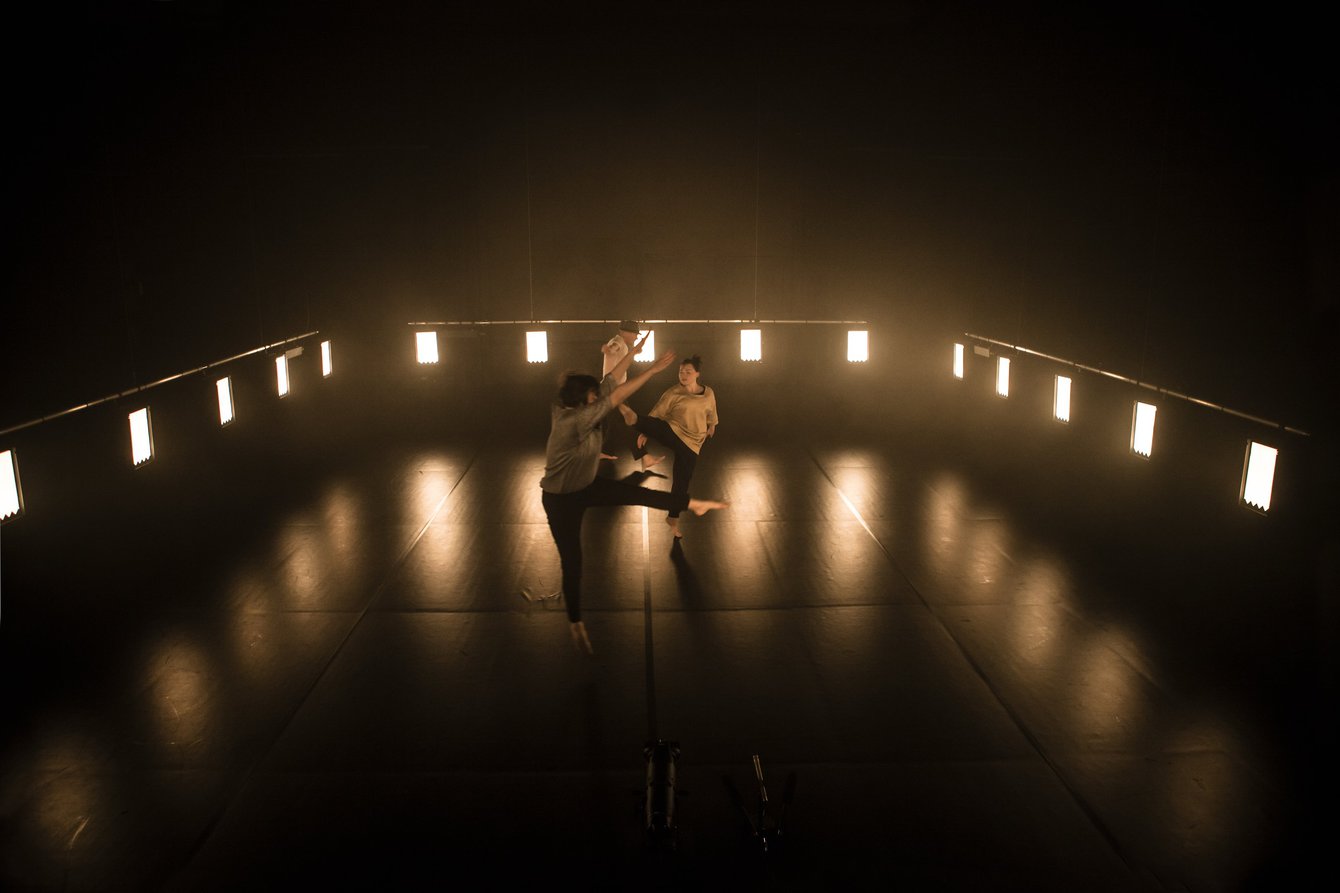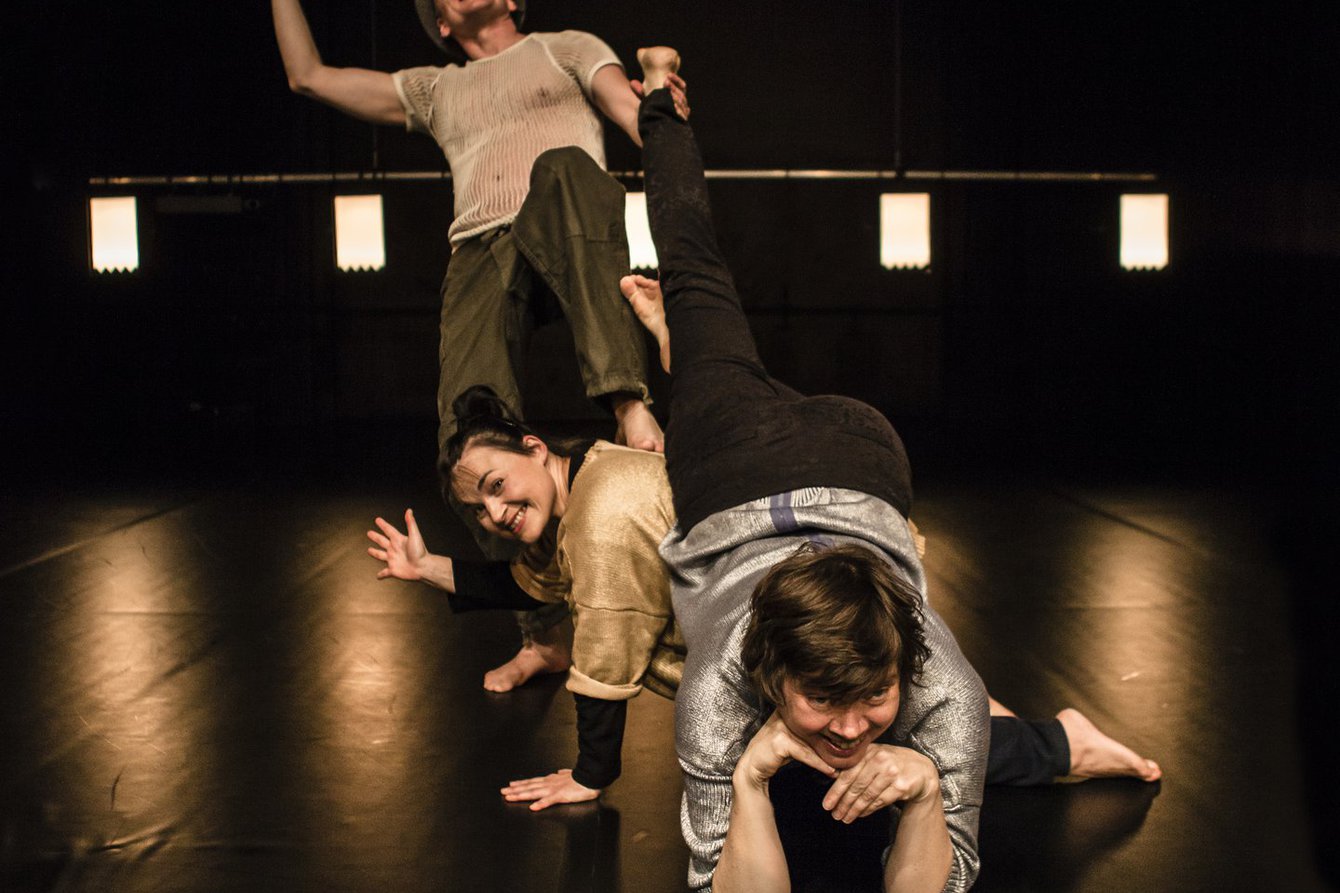 Back in the days when the curtains of a theatre opened, the stage presented itself as a battlefield of good against evil, beauty against ugliness, god against devil. But what if there were no more curtains and all such dichotomous theatrical paradigms were suddenly dissolved?  After heroically exploring the dangerous shallows of pop culture in ›Entertainment Island‹ and post modernity's secret codes of desire and oblivion in ›MOPMA 1‹, OBLIVIA embarks on a new adventure questioning and exploring the remains of theatricality in the performing arts. With razor sharp wit and their imaginations running wild ›Juergen‹, ›Janine‹ and ›Jaqueline‹ undertake hilarious attempts to glue good and bad together again and mend the wounds that postmodernism has inflicted on them.
Martina Marti for Blogma.fi:

›(...) the emotions of romantic comedies, the empowering aggression of action films, the authenticity of scripted reality shows, the sentiments of esoteric self-help guides and time and again: the feeling of togetherness we get from singing Abba. The yodelling woman in underwear beating time on her own flabby stomach - the question mark of the meaning of postmodern life. If we go home after Super B to watch reality TV, music videos performed by semi-naked singers or feel-good charity galas, it is not only because Super B is an extremely accurate analysis of our existential crisis right now but also because we are not even aware yet of the trauma entertainment is inflicting on us. We are waiting for the saviour. Waiting for a shaking up, a waking up. (...) Even though some of us might not even realise, we are all waiting. All we do is waiting. And in the meanwhile, we consume some more entertainment.
Concept, performance: Timo Fredriksson, Anna Krzystek, Annika Tudeer

Sound: Juuso Voltti

Light: Meri Ekola

Photography: Eija Mäkivuoti
Production management: Marina Andersson-Rahikka.
Production management international: Christian Koch/Passanten
Co-production: Avantgarden (Trondheim), Baltic Circle Festival (Helsinki)
Supported by: Arts Promotion Centre Finland, Svenska kulturfonden, City of Helsinki Cultural Office