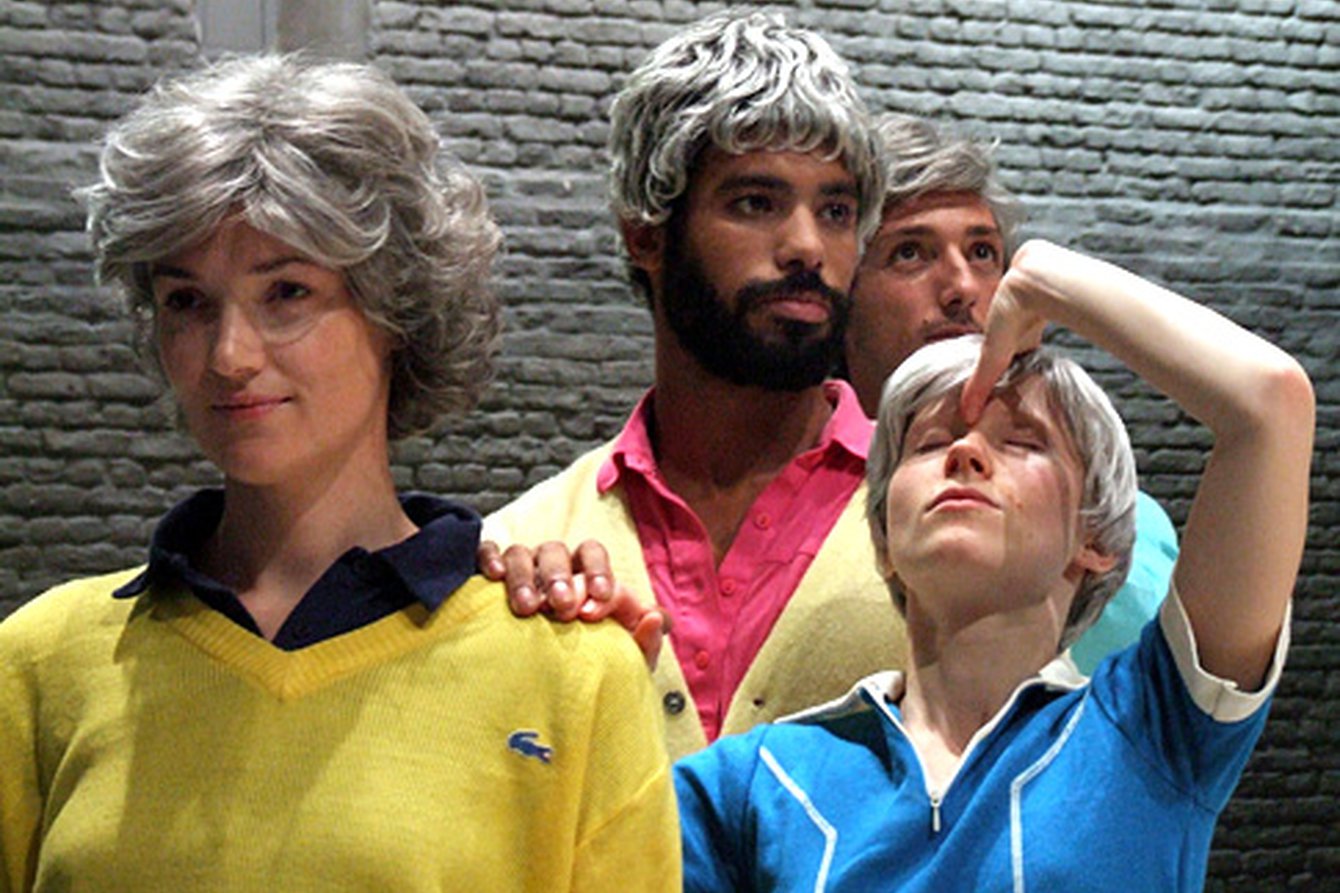 Predicated upon the idea that utopias from both real life and the virtually created ›Second Life‹ increasingly come to resemble each other, Andros Zins-Browne has brought to life, together with young dancers and elderly amateurs, a portrait of a futuristic nursing home in his first group piece.
Second Life Premiere: 21 NOV 2008 Kaaitheater (Brussels)
Concept: Andros Zins-Browne
In cooperation with: Agnieszka Dmochowska, Béatrice Balcou, and Jaime Llopis
Sound design: Peter Lenaerts
Performers: Andros Zins-Browne, Agnieszka Dmochowska, Béatrice Balcou, Jaime Llopis, Magda Vandecaveye, Henk Slijp, Julia Goffen, Jeanne Van Peperstraete, Ilse Verbert
Extras: Jacqueline Soetewey, Maurice De Keyzer, Hugo Recko
Costumes: Ada Rajszys
Light design: Luc Schaltin
Technical support: Luc Schaltin, Elke Verachtert
Production: wpZimmer
Co-production: BUDA kunstencentrum (Kortrijk), PACT Zollverein (Essen), kunstencentrum Vooruit (Gent), Kaaitheater (Brussels) Supported by: the Flemish Government, the City of Antwerp, Dans in Limburg, and wpZimmer.
With thanks to: STUK kunstencentrum (Leuven), ccBe (Antwerp), Beursschouwburg, Brussel, Seniorencentrum Brussel These events takes place as part of the network project DÉPARTS and are supported by the European Union's program ›Culture.