In English

German premiere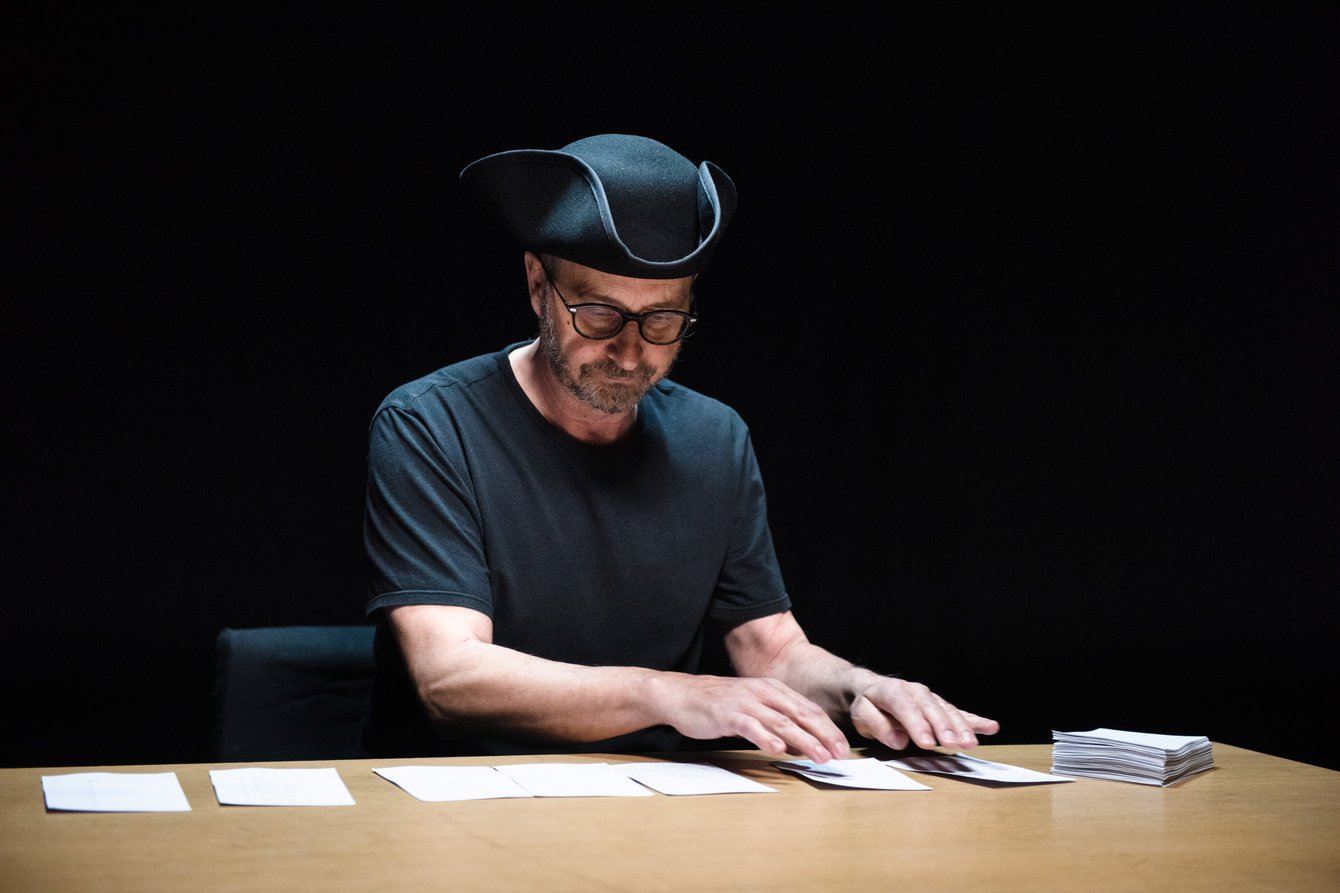 In order to curb the spread of the corona virus and protect our audience and the people we directly work with, PACT and its satellite space, the WerkStadt, are suspending all public events until the end of April in accordance with the decree of the Ministry of Labor, Health and Social Affairs of the State of North Rhine-Westphalia and the recommendations of the Robert Koch Institute. We are exploring alternative non-audience based formats – but more about this soon! In the meantime, we thank you for your understanding and if you have any questions please don't hesitate to contact us at service@pact-zollverein.de.
Ticket refunds: Tickets can be returned to the advance booking offices where they were originally purchased only. Visitors who have purchased tickets through the TUP should contact the TUP TicketCenter, II. Hagen 2, 45127 Essen, Germany, by post or by e-mail at tickets@tup-online.de. Online-ticket holders should also contact the TUP-TicketCenter. If you have any questions regarding refunds, please call the TicketCenter at +49 (0) 201.81 222 00.
///
Jonathan Burrows is one of the most important protagonists of contemporary choreography in the UK who danced with the Royal Ballet for 13 years before pursuing his own choreography. Since 2001, he has concentrated on experimental one to one collaborations most notably with the composer Matteo Fargion with whom he has created a series of duets straddling the line between dance, music, performance art and comedy.
Now in his first solo production ›Rewriting‹, Jonathan Burrows attempts – by turns hesitantly and exuberantly – to map out the unknown territory known as choreography. On the one hand, he starts from a performance that took him two years to make but which he has never presented to an audience before, and on the other, he uses passages from his book ›A Choreographer's Handbook‹, (2010). In contrast to the dominant model, which assumes that a successful production is the result of a fixed, predetermined idea, Burrows proposes a practice of a slow, coincidental accumulation of meanings that emerges during the work itself. He likes to quote Mette Edvardsen, who describes her own work as »the dust that accumulates through the working«.   
Created and performed by Jonathan Burrows Jonathan Burrows is supported by PACT Zollverein Essen, Sadler's Wells Theatre London and BIT Teatergarasjen Bergen.
Touring
06.05.2022, Lilian Baylis Theatre, London (GB)
05.05.2022, Lilian Baylis Theatre, London (GB)
03.12.2021, IMIR/RIMI, Stavanger, Norway (NO)
17.11.2021, St John's Church, Limerick, Ireland (IE)
21.01.2021, Lilian Baylis Studio, Sadler's Wells Theatre, London (GB) (cancelled)
20.01.2021, Lilian Baylis Studio, Sadler's Wells Theatre, London (GB) (cancelled)
28.08.2020, Monoplay Festival, Zadar (HR)
12.08.2020, Potsdamer Tanztage 2020, Fabrik, Postdam (DE)
12.08.2020, Potsdamer Tanztage 2020, Fabrik, Postdam (DE)
11.08.2020, Potsdamer Tanztage 2020, Fabrik, Postdam (DE)
11.08.2020, Potsdamer Tanztage 2020, Fabrik, Postdam (DE)
11.07.2020, Uferstudios Berlin (DE) (cancelled)
10.07.2020, Uferstudios Berlin (DE) (cancelled)
25.04.2020, Kaaistudio, Brüssel (BE) (cancelled)
24.04.2020, Kaaistudio, Brüssel (BE) (cancelled)
16.04.2020, Stavanger Festival, Stavanger (NO) (cancelled)
03.04.2020, Lilian Baylis Studio, Sadler's Wells Theatre, London (GB) (cancelled)
02.04.2020, Lilian Baylis Studio, Sadler's Wells Theatre, London (GB) (cancelled)
21.03.2020, PACT Zollverein, Essen (DE) (cancelled)
20.03.2020, PACT Zollverein, Essen (DE) (cancelled)
08.07.2019, Festival ImPulsTanz, Wien (AT)
07.07.2019, Festival ImPulsTanz, Wien (AT)
06.07.2019, Festival ImPulsTanz, Wien (AT)
05.07.2019, Festival ImPulsTanz, Wien (AT)
30.06.2019,  Hebden Bridge Festival, Hebden Bridge (GB)
29.06.2019, Stamsund International Festival, Stamsund (NO)