Zeche Zollverein, Halle 5
During Dance Platform 2018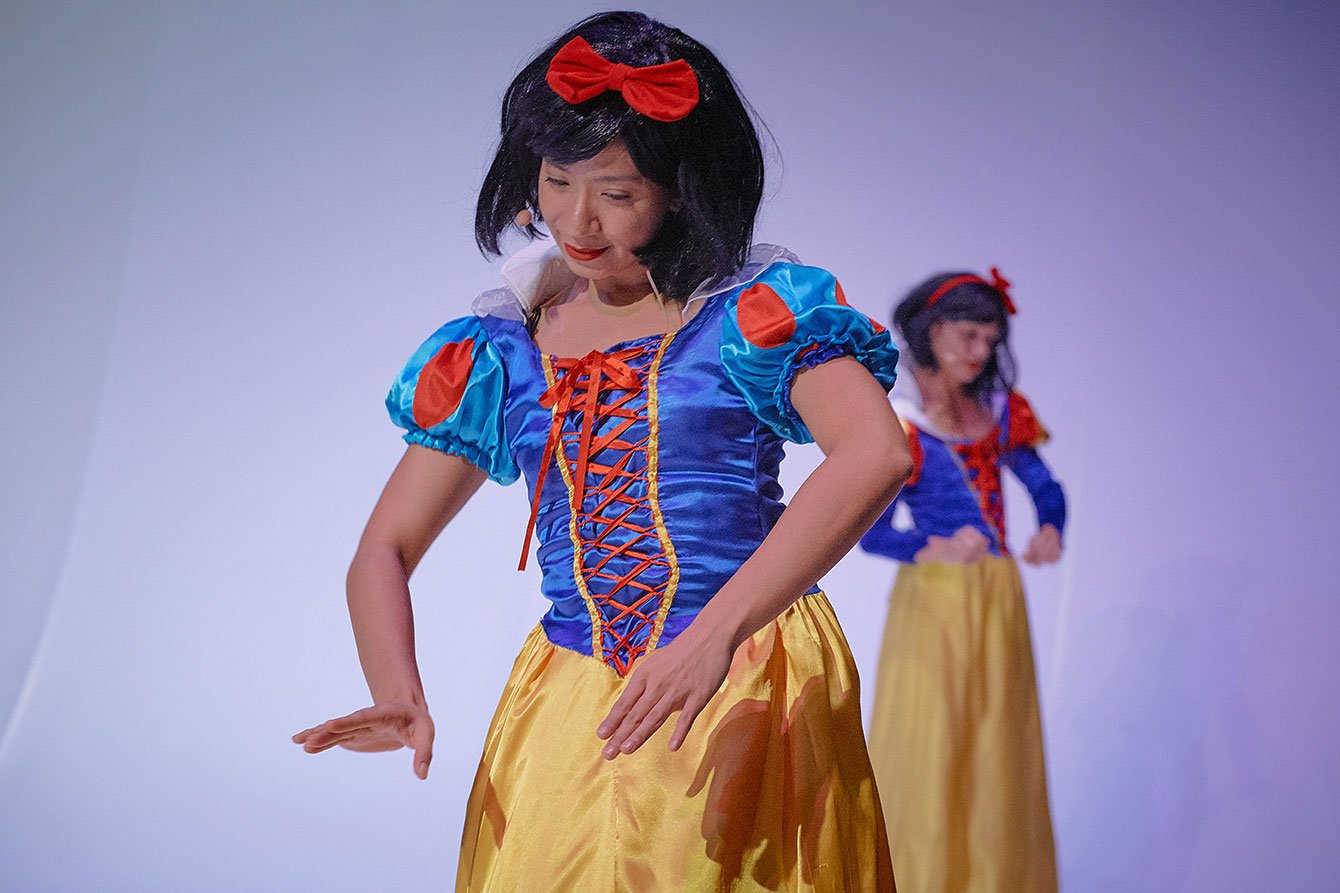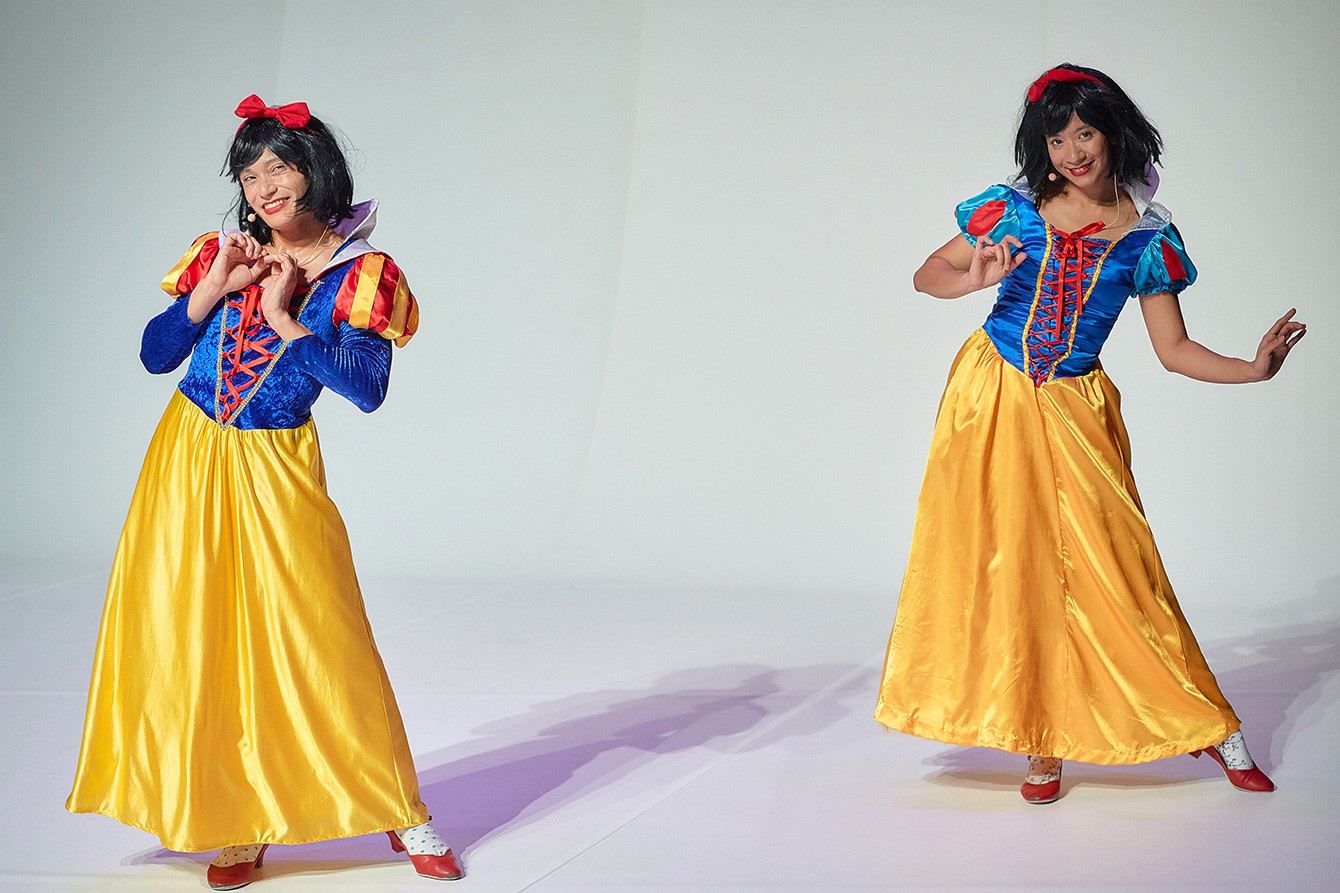 The Disney imperium made Snow White the epitome of the happy girl in films and leisure parks. Audiences from Los Angeles to Hong Kong are enchanted by their waving and smiling princess actresses. Choreographer Eisa Jocson observes this apparently universal performance of happiness from a particular perspective: Disneyland Hong Kong is one of the most important employers of Philippine dancers in the region but, because of their skin colour, they are only cast in nameless supporting roles.
Together with performance artist Russ Ligtas, Eisa Jocson hijaks Snow White's physicality and speech and creates a playing field of identities. By means of mimicry and reproduction they overwrite the entertainment system's pre-programed narratives and corrupt a closed world with their foreign bodies. In keeping with her previous solo works, Jocson continues in ›Princess‹ to examine the interrelations of emotional labour, embodiment and the construction of racial and gender identities.
Artistic Direction: Eisa Jocson Created and performed by: Eisa Jocson, Russ Ligtas Music: Marc Appart Creative Presence: Arco Renz, Tang Fu Kuen Dramaturgical support: Anna Wagner Light design: Florian Bach Coaching: Rasa Alksnyte Production management: Anne Kleiner Assistance: Marcus P. Tesch Technical management: Yap Seok Hui (Artfactory) Production: Eisa Jocson, Künstlerhaus Mousonturm (Frankfurt) Co-production: Frankfurter Positionen, Münchner Kammerspiele, tanzhaus nrw (Dusseldorf) Funding: The Federal Government Commissioner for Culture and the Media within the framework of the Alliance of International Production Houses Support: Pianofabriek (Brussels), Para Site (Hong Kong) Commissioned within the framework of Frankfurter Positionen 2017, an initiative of the BHF-BANK Foundation
Supported within the framework of the German Dance Platform 2018 by the Goethe-Institut.