Plants & Walks
Artistic encounters with Deter / Müller / Martini and PACT resident artists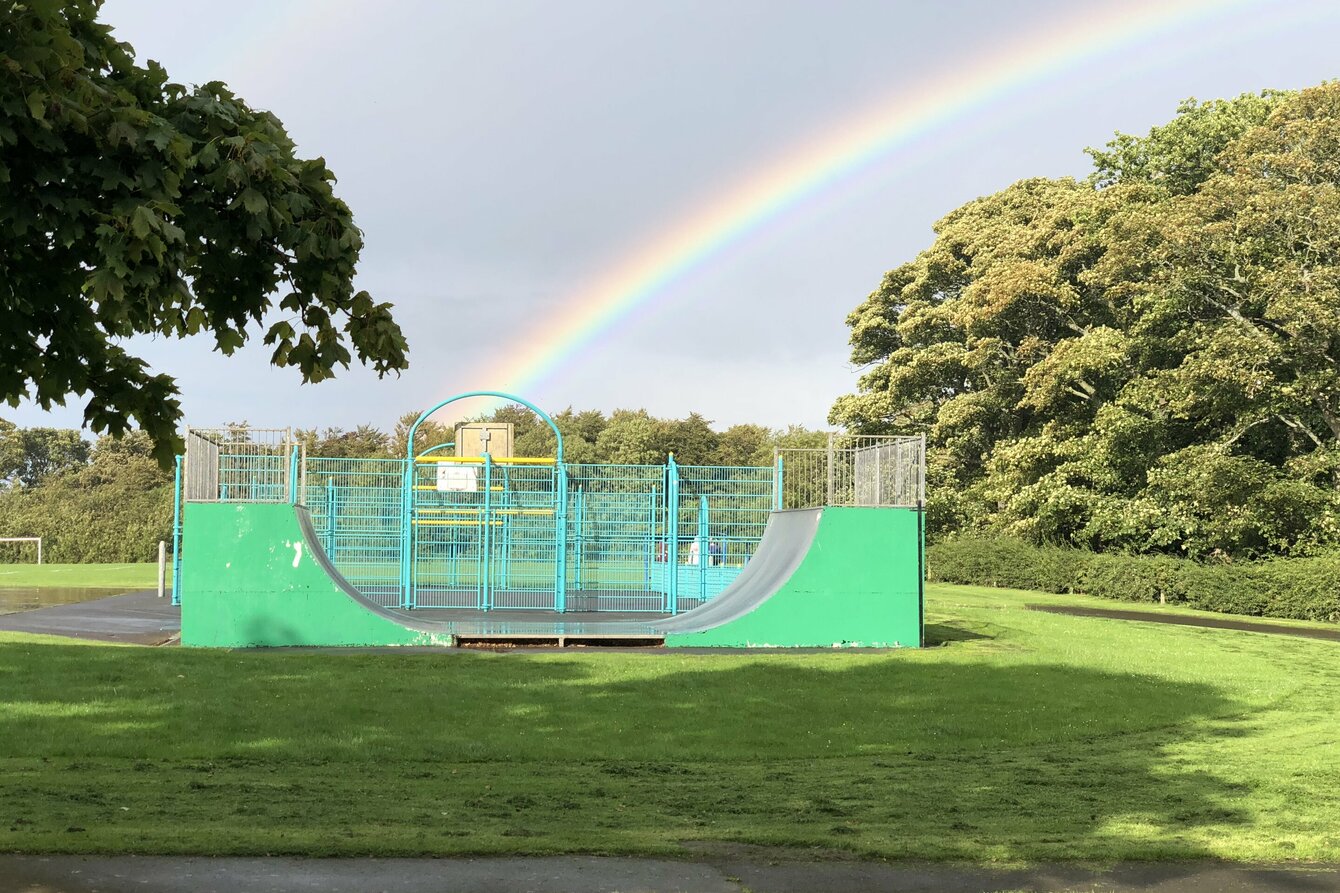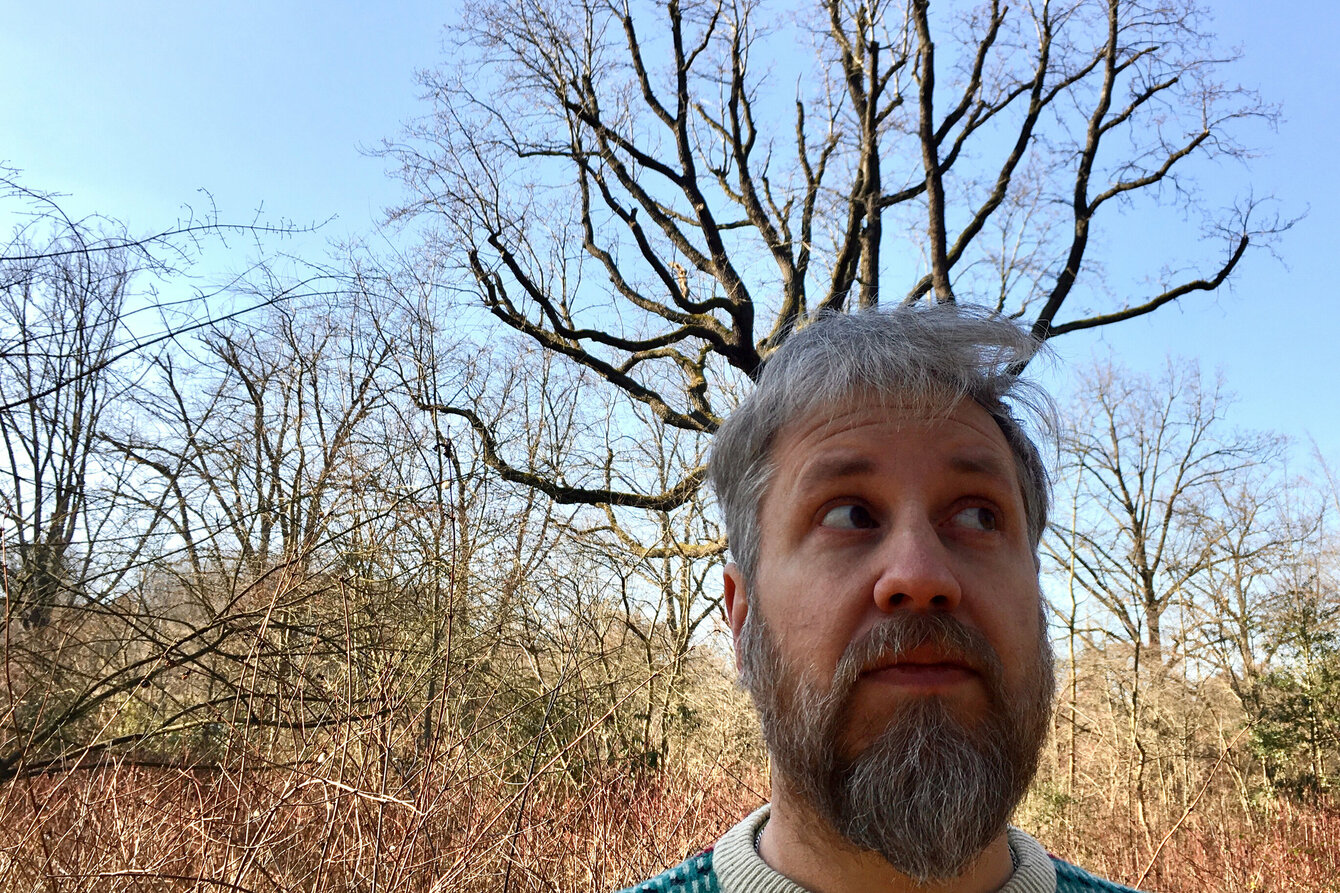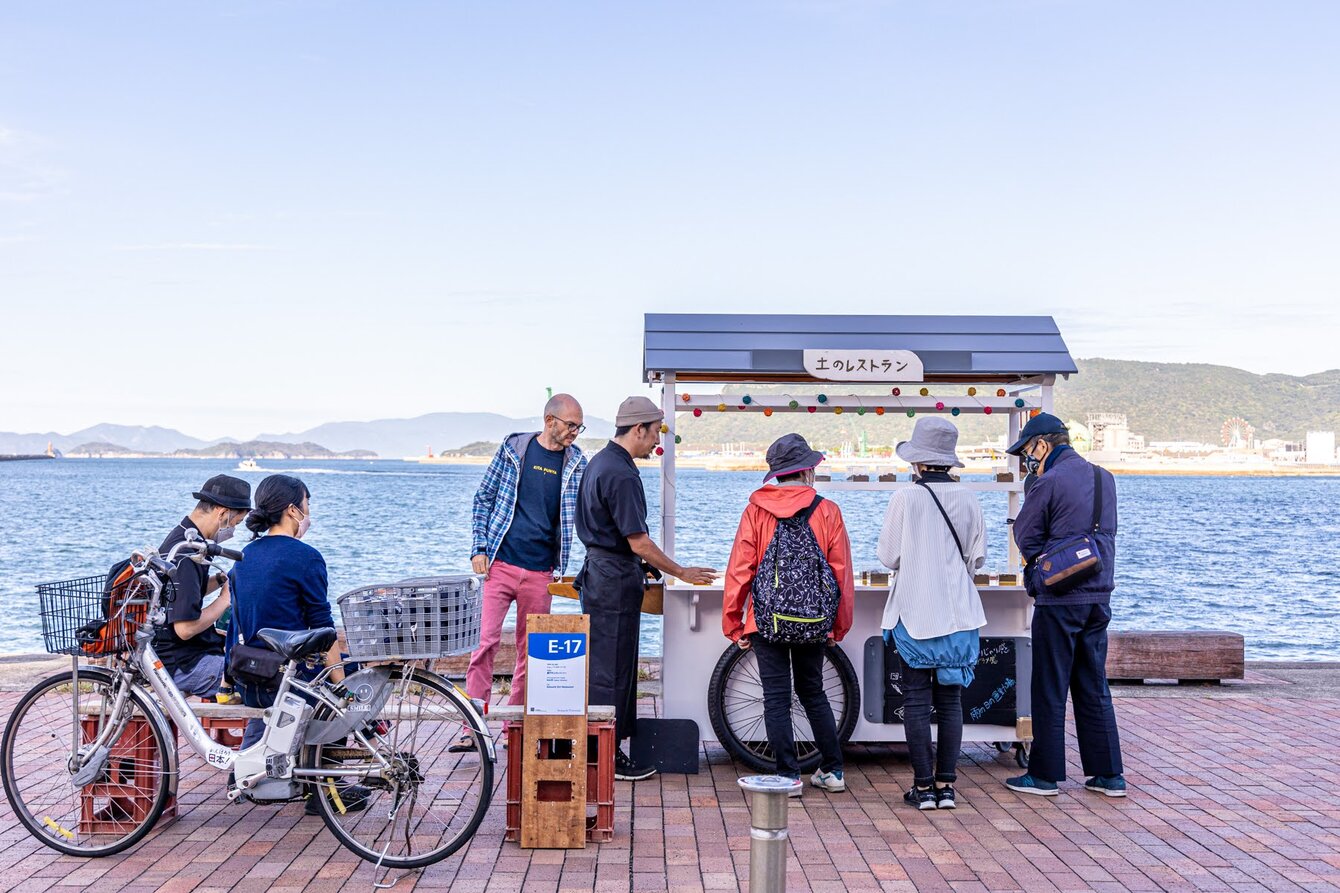 Can we hear plants or feel the energy flow of microorganisms in the earth's soil? What happens when we no longer primarily rely on our sense of sight to orientate ourselves in the world? What shifts in our perception and self-conception as human beings are necessary to achieve this? On a performative excursion to the Zollverein colliery slagheap, visitors are invited to encounter the plant and bacterial inhabitants of this man-made, and now densely overgrown, hill formed with waste matter from coal mining.
Close by PACT, artists Deter/Müller/Martini attempt to make contact with plants while the bacilli collective from Japan share artistic methods for harvesting alternative energy, and dancer and choreographer Márcio Kerber Canabarro and his team explore the possibilities of a practice of »seeing« that involves tactile and auditory perception and all our receptive faculties.
Programme
15:00-16:30 h
Slagheap / Starting point PACT Zollverein
Deter/Müller/Martini
›Plants for the Future‹
Lecture Performance / Experiential Excursion
Admission free, Registration via: service@pact-zollverein.de
The question of whether plants can feel, think or communicate has long interested scientists. Recent findings suggest that humans are more similar to plants than we might think. The performance trio Deter/Müller/Martini explore how surprising similarities and fundamental differences between plants and humans can bring us into contact with other life forms. Is it possible to shift our human-centered worldview enough to start seeing and hearing the flora around us differently? ›Plants for the Future‹ is an experiential excursion to Zollverein's densely overgrown slag heap - part performance lecture, part open-ended experiment, part shared attempt at making careful contact.
Supported by: Fonds Darstellende Künste with funds from the Federal Government Commissioner for Culture and the Media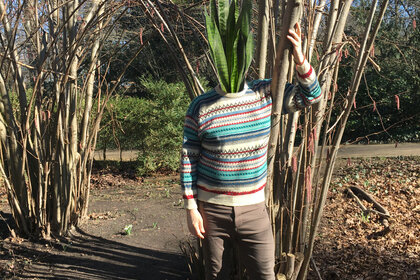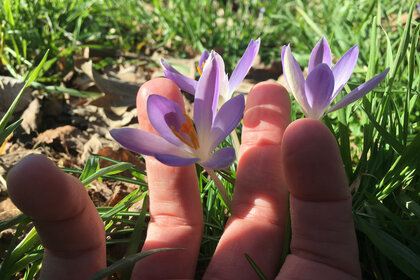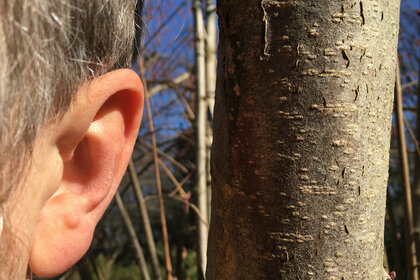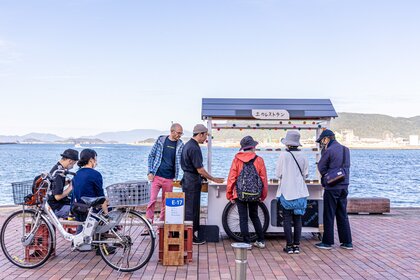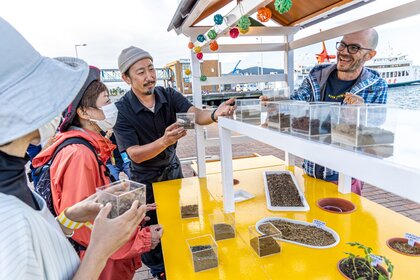 16:00-19:00 h ongoing
Close to PACT
bacilli collective
›Dirt Currents‹
Picnic / Talk / Residency Insights
Admission free
The Japanese artist collective bacilli nurture active spaces for living with dirt, people, food, microbes and spirits. Through artistic engagement with earth, they build hopeful models for how we can live in co-habitation with more than human life. While in residency at PACT, bacilli are artistically investigating the energy created from microbes inside dirt in Essen and questioning whether we can live synergistically together with energy currents flowing through the earth? Starting through geological research on coal histories in the Ruhr area, the three artists are conducting interviews with residents about shifting energy models currently in progress and connecting power currents past and present through imaginative thinking. At their picnic, bacilli invite visitors to share their own stories, exchange ideas, or simply enjoy the conversation. bacilli will also offer insights into their work and share artistic methods for harvesting alternative energy to bring it back into the hands of citizens for their creative enjoyment in the creative format of ›Dirt Radio‹.
18:00-19:00 h
Studio 2 / Outdoors
Márcio Kerber Canabarro / Matty Zighem / Sindri Runudde
›PACK STUDIES: attempt01‹
Performance / Installation / Residency Insights
Admission free, Registration at: service@pact-zollverein.de
Taking a pack of wolves roaming in the dark as a departure point, performers Márcio Kerber Canabarro, Matty Zighem and Sindri Runudde's research project ›PACK STUDIES‹ explores inventiveness at the limits of eyesight. The three artists, who are all themselves dealing with different visual impairments, are collectively developing a holistic form of »seeing« which integrates all of their senses and receptive abilities in order to build an understanding of vision independent of eyesight range. Using embodied perception, they aim to reimagine creative processes in dance and possible ways of sharing, addressing and accessing an art form which is primarily perceived visually. At the same time, they are examining the body's ability to adapt through somatic as well as cognitive compensation patterns. During their first collaborative residency at PACT, they offer insights into their early research and warmly invite visitors to join them in attempting to see differently.