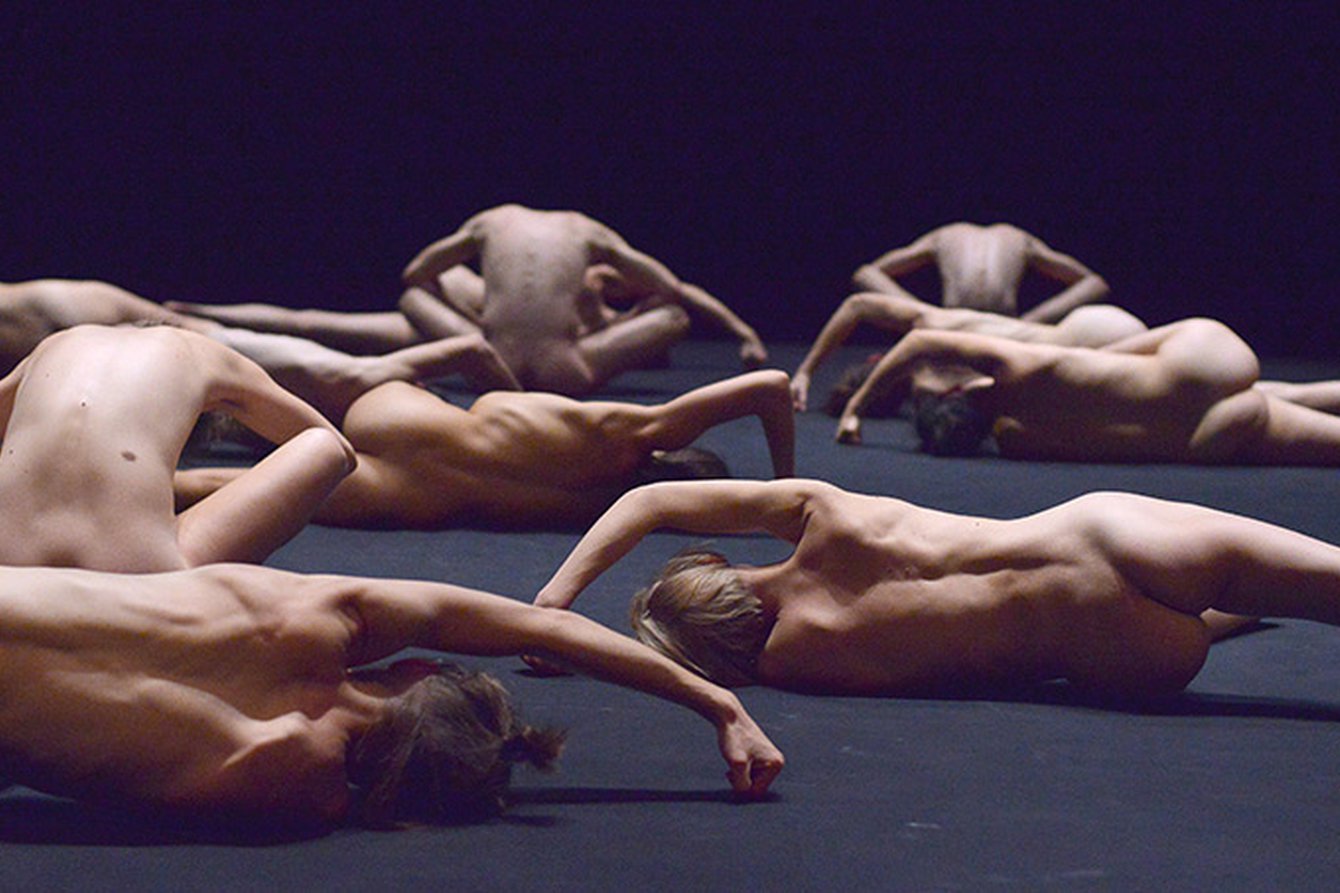 In ›Pieces and Elements‹, the widely acclaimed second part of her trilogy on collective bodies, Isabelle Schad brings together twelve performers to negotiate the idea of a collective body in motion that can only function as a whole. At the interface between western and eastern points of view, between the visual and the performing arts, between installation and choreographic miniatures, she considers the fluid borderlines between a scientific, biological, cellular approach to the body and one that sees the human body in relation to the cycle of nature. The single body with its rich scope of movement possibilities becomes a component part of a larger organism whose function and energetic potential is dependent on every single one of its sum elements.

Introduction

FRI 12.5., 19.30 H
PACT-Packet for students: Exchange ›insight into body practices‹, SAT 13.05., 14-16 h (Change of schedule!). To register email info@pact-zollverein.de
Concept, choreography: Isabelle Schad


Co-choreography, performance: Jozefen Beckers, Barbara Berti, Frederike Dofn, Naïma Ferré, Josephine Findeisen, Przemek Kaminski, Mathis Kleinschnittger, Manuel Lindner, Adi Shildan, Claudia Tomasi, Nir Vidan, Natalia Wilk


Theory advice: Susanne Foellmer


Dramaturgical advice: Saša Božić


Artistic assistance: Claudia Tomasi


Light design: Mehdi Toutain-Lopez


Sound: Damir Šimunović


Costumes: Charlotte Pistorius


Costume assistance: Maja Svartåker


Assistance: Angela Millano


Production management: Heiko Schramm

Made possible through a longterm collaboration with Laurent Goldring

Production: Isabelle Schad


Co-production: HAU Hebbel am Ufer
(Berlin)

Supported by the German Federal Cultural Foundation and the Governing Mayor of Berlin, Senate's Chancellery, Cultural Affairs in cooperation with the Inter-University Centre for Dance Berlin (HZT)

Support: Artists in Residence Programm fabrik Potsdam, Wiesen55 e.V.

Thanks to: Lea Moro, Frances d'Ath, Bruno Pocheron, Volker Hüdepohl, Jochen Knau, Heiko Schwarzburger, Gerhard Walter and all those who took part in open practice sessions
A project within the framework of the Alliance of International Production Houses supported by the Federal Government Commissioner for Culture and the Media.
www.isabelle-schad.net