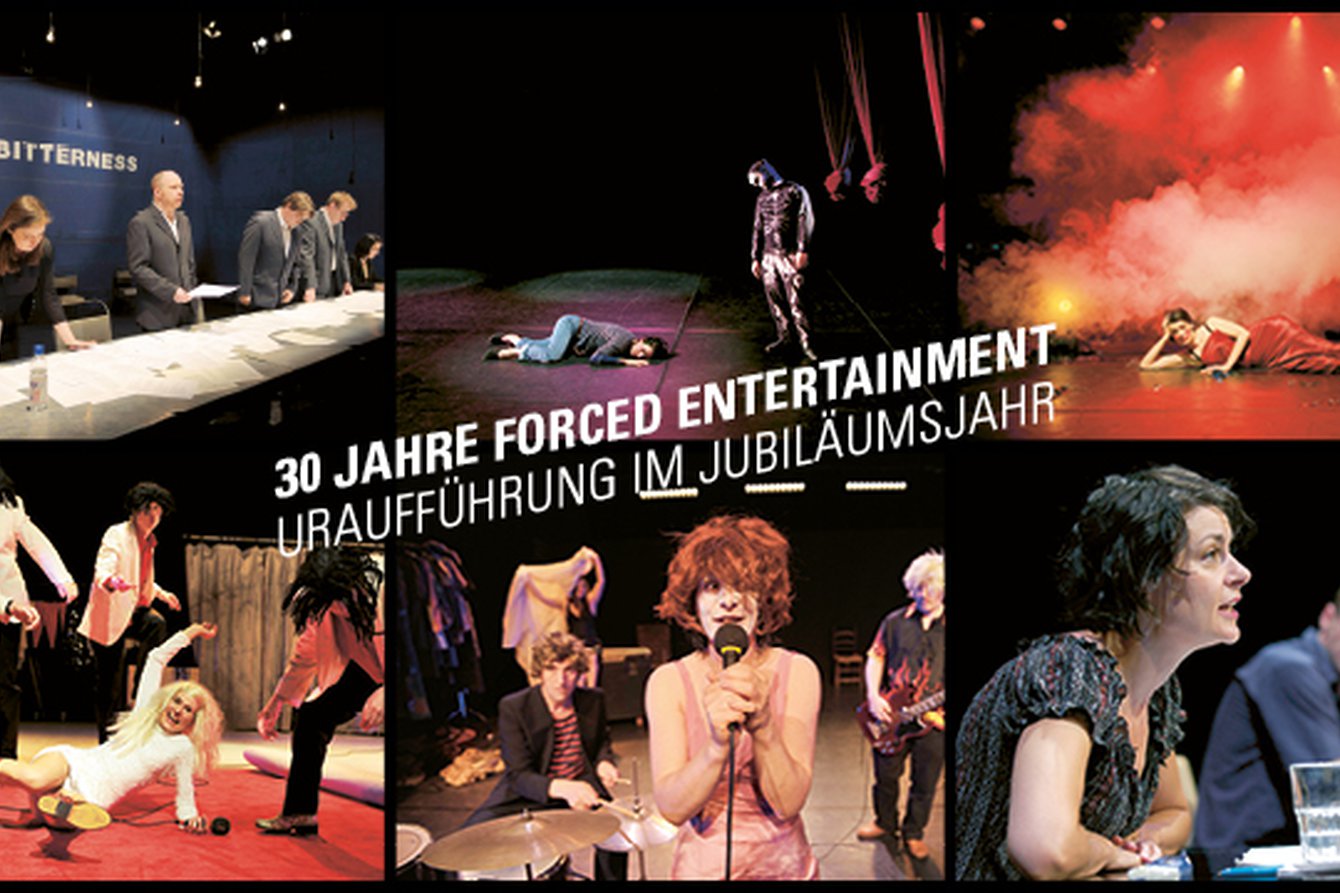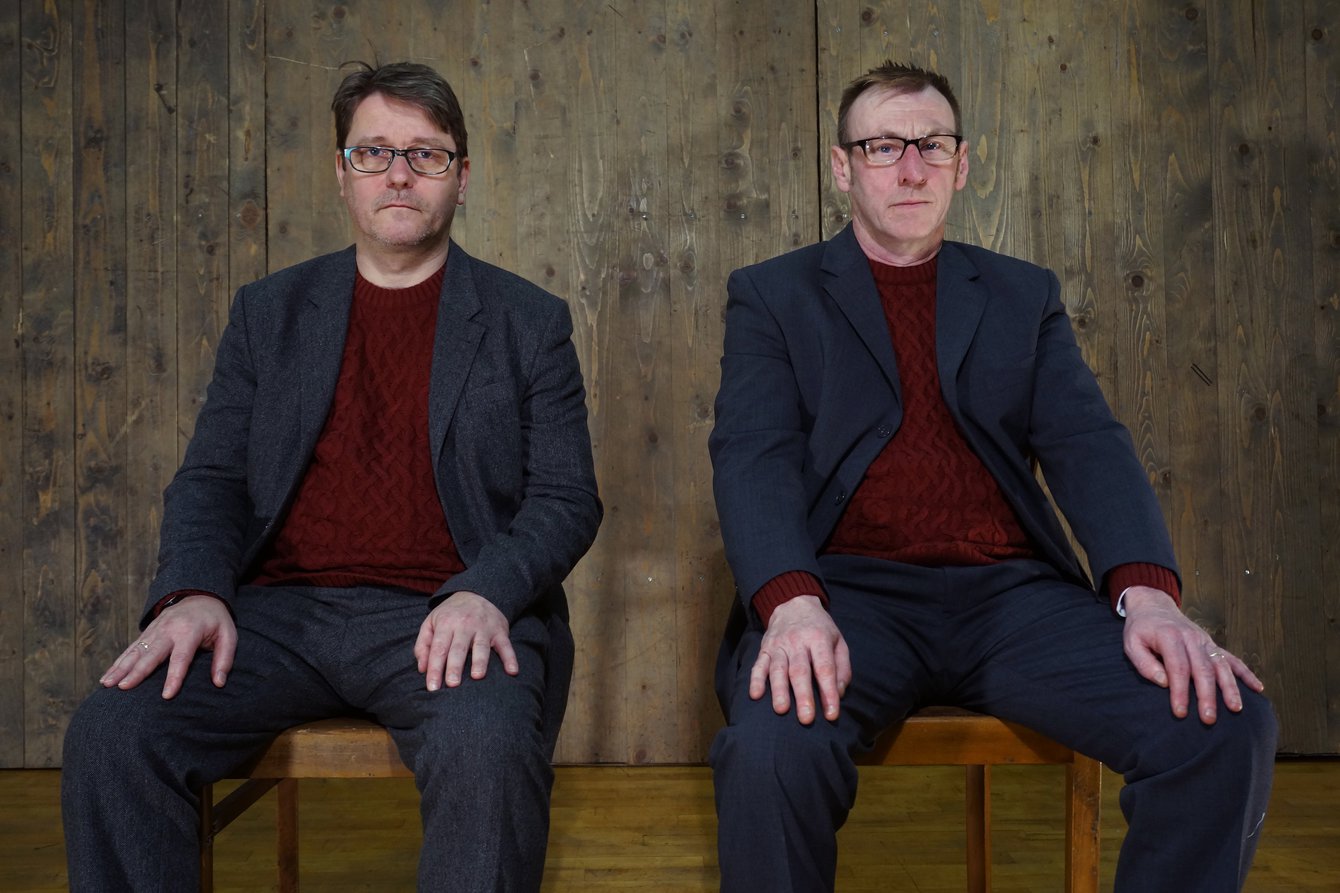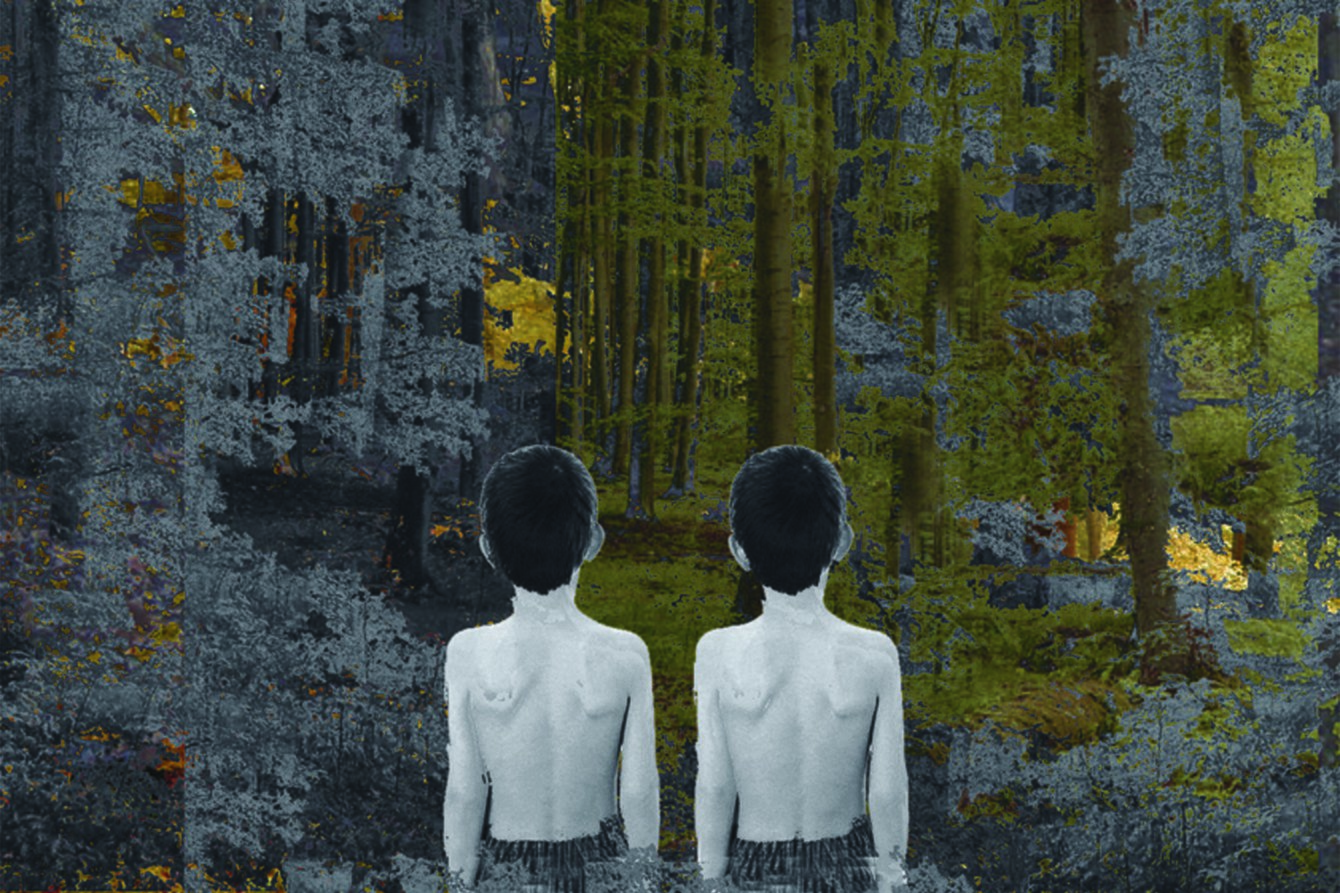 Based on the award winning 1986 novel by Hungarian writer Ágota Kristóf, Forced Entertainment's production The Notebook tells the story of two brothers evacuated to the countryside during World War Two, to stay at their impoverished grandmother's farm.

The unnamed narrators are social outsiders, surviving in and understanding the world by a harsh private code. Though strange and dysfunctional, the twin brothers are slowly revealed as struggling moralists, trying to live by consistent principles in a Central Europe that's unravelling in the conflict, a world given over to vice, cruelty and opportunism.

Directed by Tim Etchells The Notebook is an tangled unison knot, making dark subversive humour from war time hardship.  Kristof's narrational language – bold, crisp and reduced – provides the basis for a compelling performance, in which Forced Entertainment performers Richard Lowdon and Robin Arthur stand side by side on stage to tell their story; an uncanny double act of two people trapped in one voice.
Conceived and devised by the company: Robin Arthur, Tim Etchells, Richard Lowdon, Claire Marshall, Cathy Naden and Terry O'Connor
Performers: Robin Arthur, Richard Lowdon, Direction: Tim Etchells
Design: Richard Lowdon
Lighting Design: Nigel Edwards
Production: Jim Harrison
General Manager: Eileen Evans
Marketing Manager: Sam Stockdale
Production Manager: Jim Harrison
Administrative Assistant: Natalie Simpson
Intern: Anna Krauss.
The Notebook is a production of Forced Entertainment in co-production with PACT Zollverein (Essen), a House on Fire co-production with Kaaitheater (Brussels), Teatro Maria Matos (Lisbon) and LIFT (London) and Malta Festival (Poznan) with the support of the Culture Programme of the European Union
Forced Entertainment is regularly funded by Arts Council England
www.forcedentertainment.com
Touring
09.11.2021, Festival d' Automne, Paris (FR)
08.11.2021, Festival d' Automne, Paris (FR)
23.01.2019, Théâtre la Vignette, Montpellier (FR)
22.01.2019, Théâtre la Vignette, Montpellier (FR)
19.01.2019, Théâtre Garonne, Toulouse (FR)
18.01.2019, Théâtre Garonne, Toulouse (FR)
17.01.2019, Théâtre Garonne, Toulouse (FR)
16.01.2019, Théâtre Garonne, Toulouse (FR)
12.01.2019, Théâtre Vidy, Lausanne (CH)
11.01.2019, Théâtre Vidy, Lausanne (CH)
10.01.2019, Théâtre Vidy, Lausanne (CH)
19.05.2017, ILT Festival, Aarhus (DK)
18.05.2017, ILT Festival, Aarhus (DK)
03.12.2016, Festival d'Automne, Théâtre de la Bastille, Paris (FR)
02.12.2016, Festival d'Automne, Théâtre de la Bastille, Paris (FR)
01.12.2016, Festival d'Automne, Théâtre de la Bastille, Paris (FR)
30.11.2016, Festival d'Automne, Théâtre de la Bastille, Paris (FR)
29.2016, Festival d'Automne, Théâtre de la Bastille, Paris (FR)
28.11.2016, Festival d'Automne, Théâtre de la Bastille, Paris (FR)
19.11.2016, Archa Theatre, Prag (CZ)
18.11.2016, Archa Theatre, Prag (CZ)
23.09.2106, International Ibsen Festival, Oslo (NO)
22.09.2106, International Ibsen Festival, Oslo (NO)
09.03.2016, Warwick Arts Centre, Coventry (GB)
08.03.2016, Warwick Arts Centre, Coventry (GB)
19.02.2016, Museum of Contemporary Art Chicago, Chicago (US)
18.02.2016, Museum of Contemporary Art Chicago, Chicago (US)
10.02.2016, Peninsula Arts, Plymouth University, Plymouth (GB)
04.02.2016, The Dukes, Lancaster (GB)
30.01.2016, Bios, Athen (GR)
29.01.2016, Bios, Athen (GR)
08.01.2016, Bios, Athen (GR)
14.11.2015, Battersea Arts Centre, London (GB)
13.11.2015, Battersea Arts Centre, London (GB)
12.11.2015, Battersea Arts Centre, London (GB)
11.11.2015, Battersea Arts Centre, London (GB)
10.11.2015, Battersea Arts Centre, London (GB)
09.11.2015, Battersea Arts Centre, London (GB)
08.11.2015, Battersea Arts Centre, London (GB)
07.11.2015, Battersea Arts Centre, London (GB)
06.11.2015, Battersea Arts Centre, London (GB)
05.11.2015, Battersea Arts Centre, London (GB)
03.11.2015, Battersea Arts Centre, London (GB)
31.10.2015, Z-Arts, Manchester (GB)
29.10.2015, Lawrence Batley Theatre, Huddersfield (GB)
24.10.2015, Stockholm Fringe Festival (Stoff) Stockholm (SE)
22.10.2015, Contact, Manchester (GB)
21.10.2015, Contact, Manchester (GB)
20.10.2015, Contact, Manchester (GB)
11.10.2015, Theaterhaus Gessnerallee, Zürich (CH)
10.10.2015, Theaterhaus Gessnerallee, Zürich (CH)
09.10.2015, Theaterhaus Gessnerallee, Zürich (CH)
06.10.2015, Cambridge Junction, Cambridge (GB)
19.09.2015, Traverse Theatre, Edinburgh (GB)
18.09.2015, Traverse Theatre, Edinburgh (GB)
17.09.2015, Traverse Theatre, Edinburgh (GB)
10.09.2015, International Festival of Contemporary Theatre Homo Novus, Riga (LV)
09.09.2015, International Festival of Contemporary Theatre Homo Novus, Riga (LV)
18.06.2015, Malta Festival, Poznan (PL)
17.06.2015, Malta Festival, Poznan (PL)
14.02.2015, In Between Time Festival Bristol, Bristol (GB)
31.01.2015, Brut, Wien (AT)
29.01.2015, Brut, Wien (AT)
11.11.2014, Maria Matos Teatro Municipal, Lissabon (PT)
10.11.2014, Maria Matos Teatro Municipal, Lissabon (PT)
06.11.2014, Frascati, Amsterdam (NL)
05.11.2014, Frascati, Amsterdam (NL)
25.10.2014, Kaaitheater, Brüssel (BE)
24.10.2014, Kaaitheater, Brüssel (BE)
23.10.2014, Kaaitheater, Brüssel (BE)
17.10.2014, HAU Hebbel am Ufer, Berlin (DE)
16.10.2014, HAU Hebbel am Ufer, Berlin (DE)
11.10.2014, Sheffield Theatres, Sheffield (GB)
10.10.2014, Sheffield Theatres, Sheffield (GB)
20.07.2014, Latitude Festival, Suffolk (GB)
19.07.2014, Latitude Festival, Suffolk (GB)
26.06.2014, LIFT Festival, London (GB)
25.06.2014, LIFT Festival, London (GB)
24.06.2014, LIFT Festival, London (GB)
10.05.2014, PACT Zollverein, Essen (DE)
09.05.2014, PACT Zollverein, Essen (DE)