#NO FEAR – Junge Triennale
As part of the Ruhrtriennale
Thu 30.08.18

20 h

Fri 31.08.18

20 h

Sat 01.09.18

20 h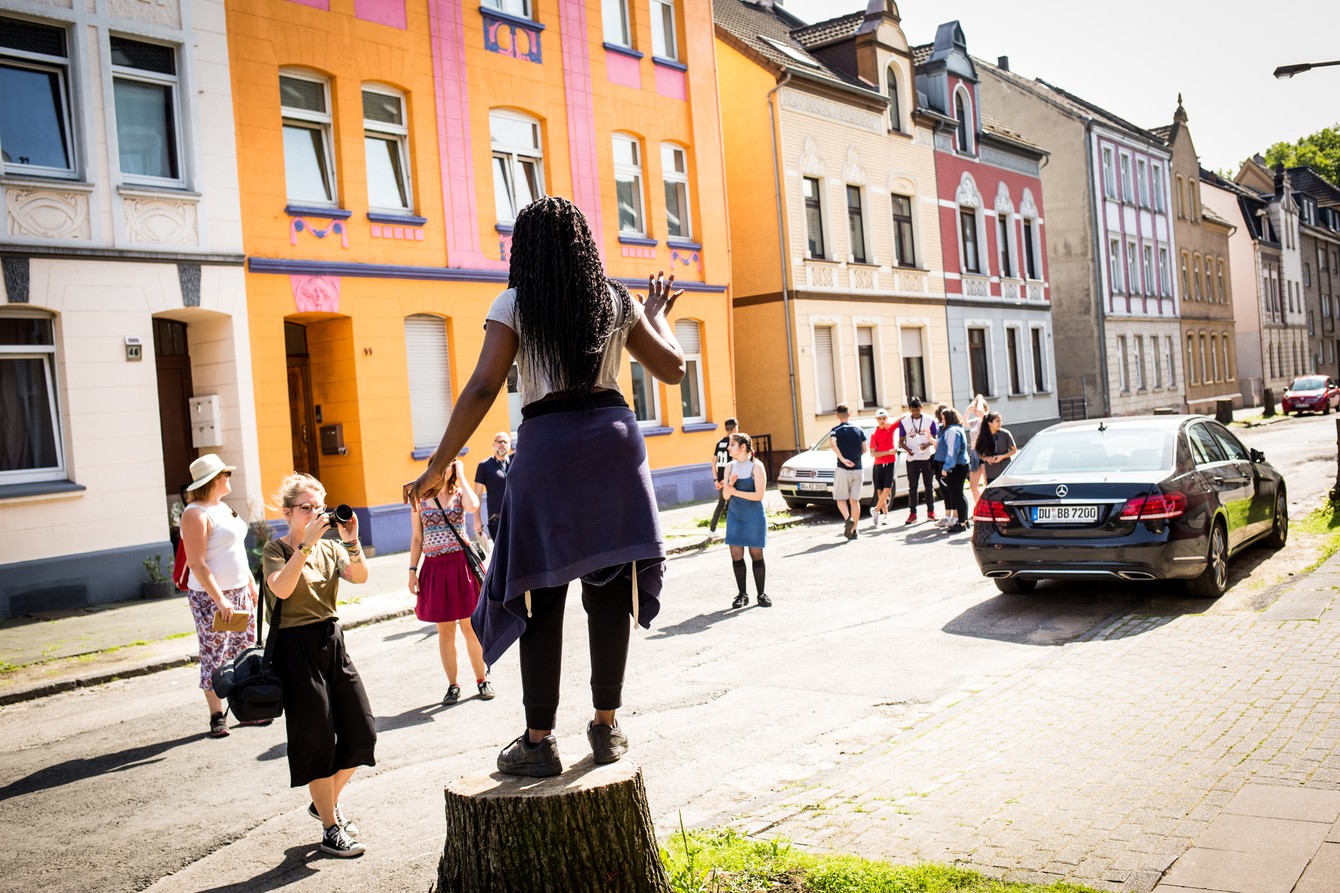 For viewers from 12 years of age
Introduction 45 minutes before the performance
Audience discussion after each performance
Tickets: 15 €/ reduced 8 €
Tickets über die Ruhrtriennale
How can we overcome a fear of strangers or of our (own) future? From 2018-2020, #nofear, a project conducted by the Young Triennial with the support of PACT Zollverein, the WerkStadt and the Arbeitskreis Kunst und Soziales (art and social engagement working group), will centre around questions of fear.
 
In the first episode, 40 young people from Portugal, Ghana, Togo, Poland, Albania, Syria, Afghanistan, Bulgaria, Germany and Turkey, who all live in the Ruhr District, will examine the all-pervading subject of sexuality.
Their stage presentation at PACT is a performative documentation of their experiences draws on encounters, conversations, interviews and discussions that they have initiated with local people in Essen-Katernberg.
Project direction: Caroline Wolter
Project assistence: Kai Wycisk, Judith Martin
Theatre pedagogical support: Meriel Brütting
Research, networking:: Alaeddine Chadli
Production Podcast: Alessandro Marra 
By and with: Junge Triennale, Mit Ohne Alles, Theaterkollektiv Berlocken, Ramo Ali, Zelal Yesilyurt, Pansy Parker
A production of the Ruhrtriennale with friendly support of PACT Zollverein and the Arbeitskreis Kunst und Soziales
#nofear 2018 is sponsored by the Mercator Foundation