Premiere / in collaboration with Christophe Wavelet
Performance

Dance / performance in English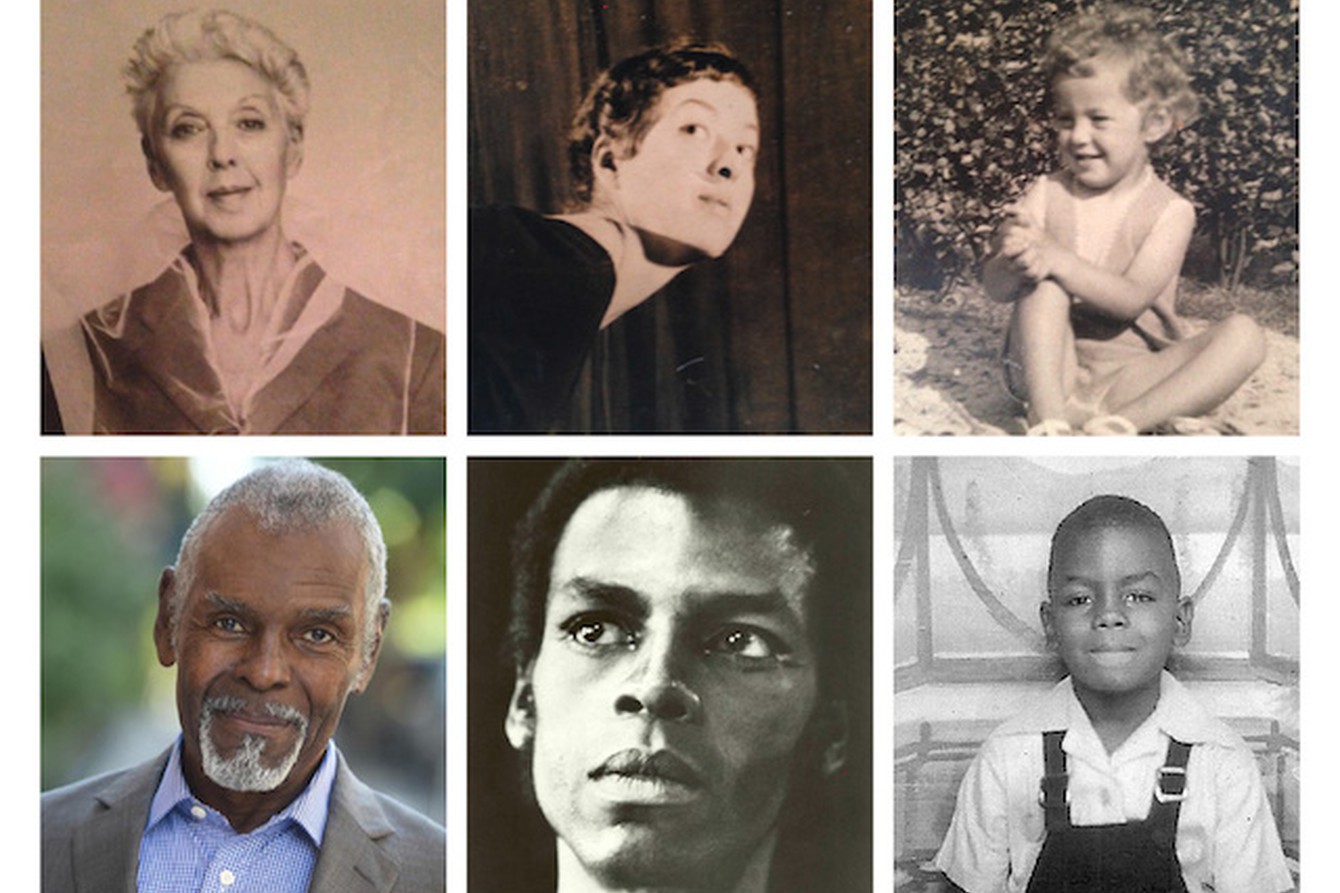 From London to New York, Paris to Berlin, Shiraz to Taiwan, from Bertolt Brecht to Marcel Duchamp, Rudolf Laban to Martha Graham, from Merce Cunningham to David Gordon and Yvonne Rainer, from John Cage to Morton Feldman and La Monte Young, from Brian de Palma to Woody Allen and from King Lear to Othello:

For over sixty years, the artistic careers of Valda Setterfield and Gus Solomons Jr. have been linked to a host of prominent art scenes, artists and historic developments. Located between fiction and history, Eszter Salamon's latest creation ›MONUMENT 0.1: Valda & Gus‹ draws on a series of interviews in New York with these two exceptional performers now in their seventies and eighties and questions, in an empathic composition of space, bodies, gestures, voices and words, the currents of time, memory and testimony. 

Following her critically acclaimed production ›Monument 0: Haunted by Wars (1913-2013)‹ presented at PACT in 2014 during the Ruhrtriennale, ›MONUMENT 0.1: Valda & Gus‹ is the second part of a series by Eszter Salamon engaging with the relationship between choreography and history. 
Artistic direction: Eszter Salamon
Concept, dramaturgy: Eszter Salamon, Christophe Wavelet
Realisation, performance: Valda Setterfield, Gus Solomons Jr
Technical direction, light: Pierre Willems
Costumes: Adeline André
Puppets: Gus Solomons Jr.
Production: Sandra Orain / Studio E.S., Alexandra Wellensiek / Botschaft Gbr
Organisation: Sandra Orain
Transcription: Simon Pleasance, Richard Gray, Samir Sellami, Verena Kutschera, Gabriella Docherty
Co-production: LE CND, un centre d'art pour la danse, HAU Hebbel am Ufer (Berlin), Internationales Sommerfestival Kampnagel (Hamburg), PACT Zollverein (Essen), Tanzquartier (Wien)
Support: Regional Director for Cultural Affairs in Paris – The French Ministry of Culture and Communication, Département de la Seine-Saint-Denis, Institut Français à Paris FUSED, Fondation Dar al-Ma'mûn, PARADIGM, Nanterre-Amandiers
Funding: National Performance Network (NPN),Co-production Fund for Dance supported by the Federal Government Commissioner for Culture and Media on the basis of a resolution passed by the German Bundestag.
Thanks to: French Institute Alliance Française, Julie Harrington, Nanterre-Amandiers
Eszter Salamon is Associated Artist at CND
www.eszter-salamon.com
Touring
26.08.2016, Internationales Sommerfestival, Kampnagel, Hamburg (DE)
25.08.2016, Internationales Sommerfestival, Kampnagel, Hamburg (DE)
24.08.2016, Internationales Sommerfestival, Kampnagel, Hamburg (DE)
13.08.2016, Tanz im August, Hau Hebbel am Ufer, Berlin (DE)
12.08.2016, Tanz im August, Hau Hebbel am Ufer, Berlin (DE)
03.07.2016, Festival Marseille and marseille_objectif_dansE, Théâtre Joliette-Minoterie, Marseille (FR)
02.07.2016, Festival Marseille and marseille_objectif_dansE, Théâtre Joliette-Minoterie, Marseille (FR)
01.07.2016, Festival Marseille and marseille_objectif_dansE, Théâtre Joliette-Minoterie, Marseille (FR)
20.11.2015, CN D Pantin, Pantin (FR)
19.11.2015, CN D Pantin, Pantin (FR)
18.11.2015, CN D Pantin, Pantin (FR)
15.11.2015, CN D Pantin, Pantin (FR)
14.11.2015, CN D Pantin, Pantin (FR)
13.11.2015, CN D Pantin, Pantin (FR)
24.10.2015, PACT Zollverein, Essen (DE)
23.10.2015, PACT Zollverein, Essen (DE)